With a vision to acquire self – sufficiency in fertilizer production in the country, FFC was incorporated in 1978 as a private limited company. This was a joint venture between Fauji Foundation and Haldor Topsoe A/S.The initial share capital of the company was 813.9 Million Rupees. The present share capital of the company stands above Rs. 12.722 Billion. Additionally, FFC has more than Rs. 8.3 Billion as long term investments which include stakes in the subsidiaries FFBL, FFCEL and associate FCCL.FFC commenced commercial production of urea in 1982.FFC participated as a major shareholder in a new DAP/Urea manufacturing complex with participation of major international/national institutions. The new company Fauji Fertilizer Bin Qasim Limited (formerly FFC-Jordan Fertilizer Company Limited) commenced commercial production with effect from January 01, 2000. The facility is designed with an annual capacity of 551,000 metric tons of urea and 445,500 metric tons of DAP, revamped to 670,000 metric tons of DAP.[1] About Sona Urea 
| Title | Description |
| --- | --- |
| Details | |
| In Urdu: | سونا یوریا |
| Related compounds: | Carbamide peroxide |
| Related ureas: | Thiourea |
| Solubility in water: | 1079 g/L (20 °C) |
| Melting point: | 133 to 135 °C (271 to 275 °F; 406 to 408 K) |
| Density: | 1.32 g/cm3 |
| Appearance: | White solid |
| Molar mass: | 60.06 g·mol−1 |
| Average Molar mass : | 60.06 g/mol |
| Density: | 0.76 oz/in³ (1.32 g/cm³) |
| Melting point : | 133 °C |
| Chemical formula: | CH₄N₂O |
| Company start in: | 867 thousand tonnes |
| Plant 1 Producion: | 867 thousand tonnes |
| Plants: | Plants I & II – Goth Machhi ,Plant III – Mirpur Mathelo |
| Production: | 2.485 million |
| Initial Share capital: | 813.9 Million Rupees. |
| Location: | Sona Tower, 156, The Mall, Rawalpindi Punjab, Pakistan |
| Present share capital: | Rs. 12.722 Billion |
| Resident Manager Office: | B-35, KDA Scheme No. 1,Karsaz Karachi Sindh, Pakistan |
| Marketing Office: | Lahore Trade Centre, 11-Shahrah-e-Aiwan-e-Tijarat, Lahore, Punjab, Pakistan |
| Annual Production: | 551,000 metric tons of urea and 445,500 metric tons of DAP, revamped to 670,000 metric tons of DAP. |
| solubility of DAP : | 95% |
| DAP Contain: | 46% P2O5 and 18% Nitrogen. |
| Manufacturing Plant-sites: | Goth Machhi, Sadiqabad, Distt: Rahim Yar Khan, Punjab, Pakistan, Mirpur Mathelo, Distt: Ghotki, Sindh, Pakistan |
| Email: | [email protected] |
| Phone No: | PABX: +92 111 332 111, +92 51 8450001 Fax: +92 51 8459925 |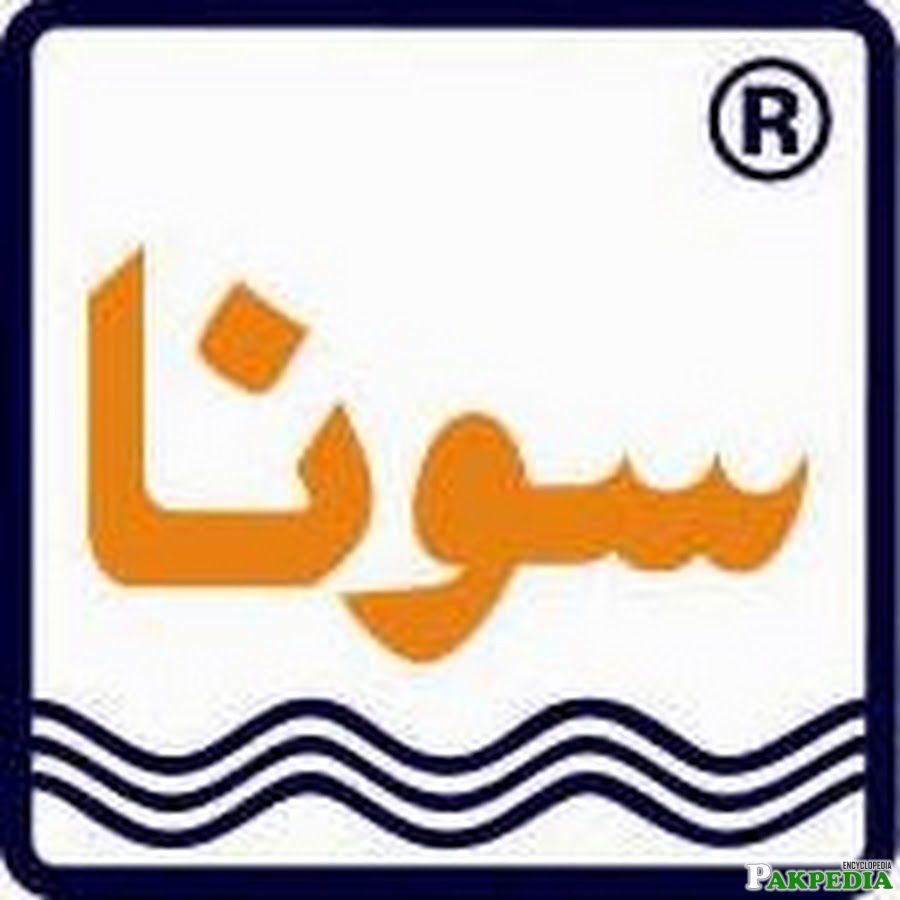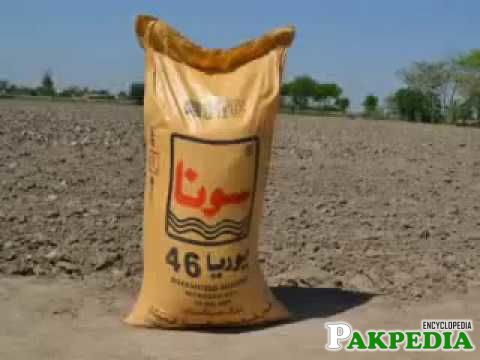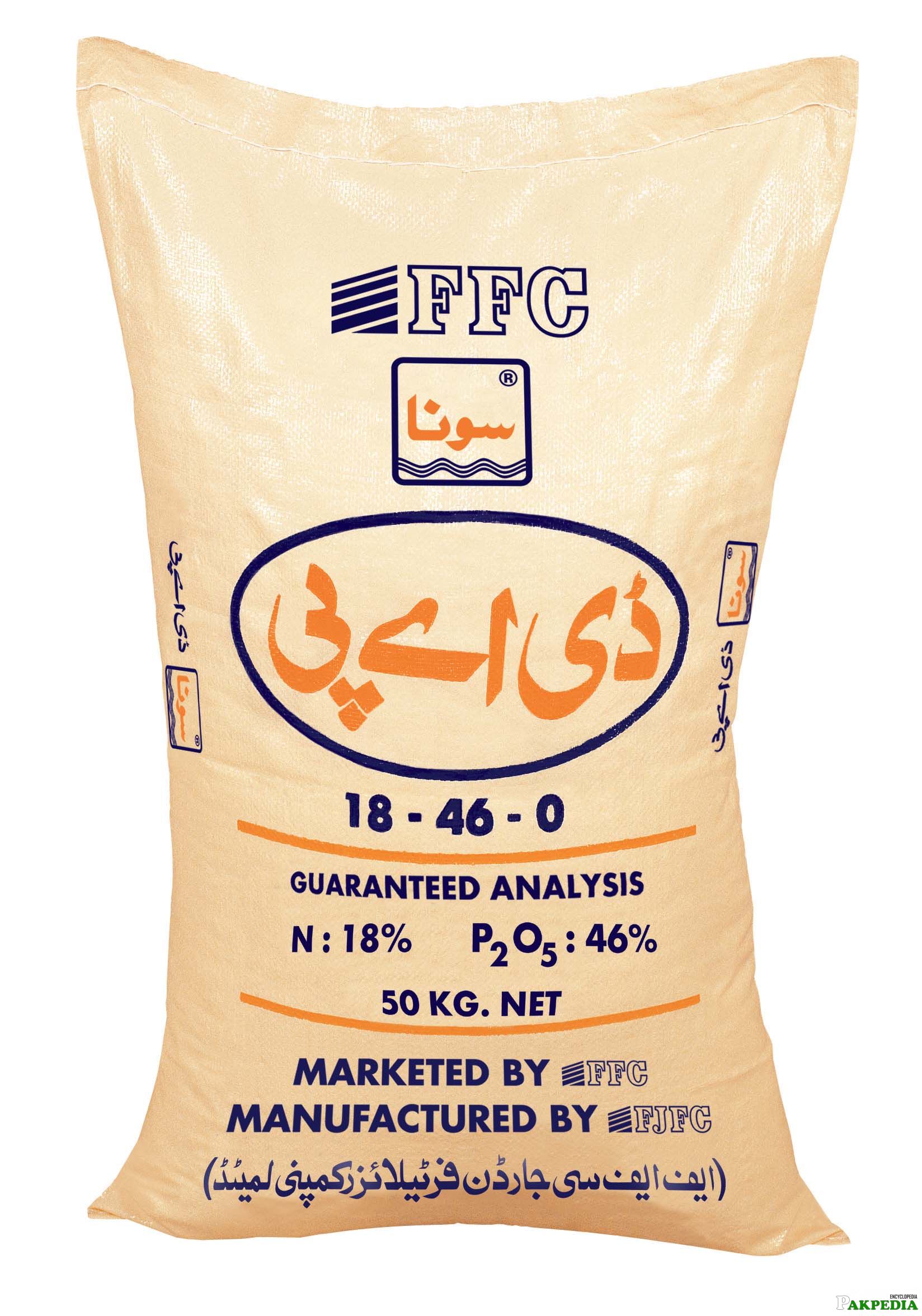 Sona Urea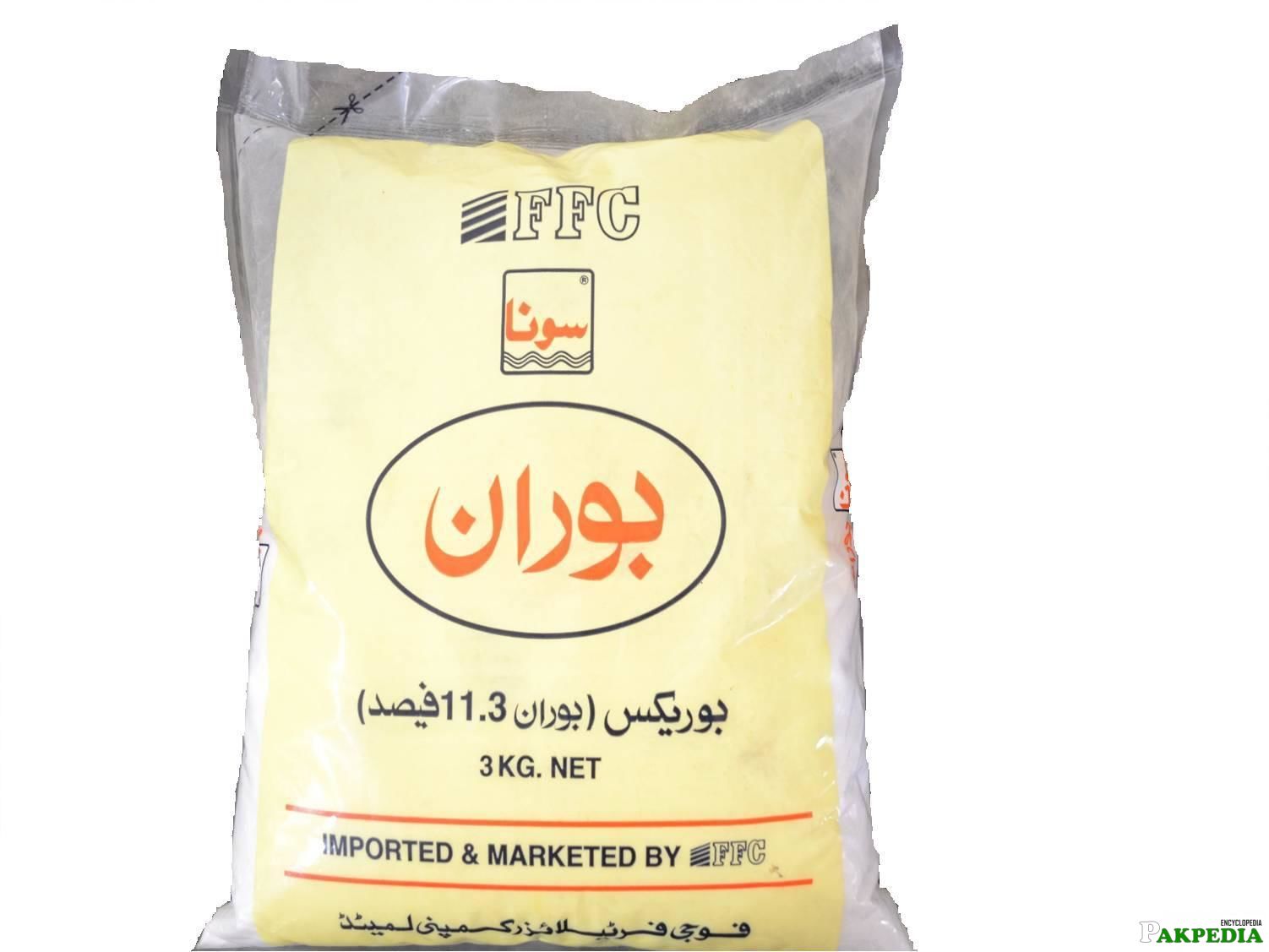 Sona Urea is the most concentrated solid, straight nitrogenous and most widely used fertilizer in the country. Mostly it is manufactured in the form of prills, but FFC is producing in prilled as well as granular forms. Prilled and granular fertilizers are white in color, free flowing, readily soluble in water and both contain 46% Nitrogen. Because of its high solubility, it is suitable for solution fetilizers and foliar application.[2] Sona Urea 
Description:Nitrogen(%) ,Prilled:46, Granular:46
Description:Moisture (%),Prilled:< 0.30,Granular:< 0.30
Description:Biuret (%),Prilled:0.80 ~ 0.870.80,Granular: ~ 0.87
Description:Fines (%),Prilled:< 1.0,Granular: Dust Free
Description:Prill Size (mm),Prilled:1.82 ~ 2.0,Granular:2.0 ~ 5.0
DAP
Sona DAP is the most concentrated phosphatic fertilizer containing 46% P2O5 and 18% Nitrogen. From nutrients' concentration point of view, it has got the highest quantity of total nutrients in a 50 KG bag i.e. 32 KG of nutrients / bag. The highest concentration of plant nutrients in a bag helps saving costs of transportation, handling, storage and application. It is the widely used phosphatic fertilizer in the world as well as Pakistan. The solubility of DAP is more than 95%, which is highest among the phosphatic fertilizers available in the country. Due to high solubility it can also be used through fertigation as well as by foliar application. Its nitrogen to phosphoris ratio ( 1 : 2.5 ) makes it an ideal fertilizer for Basal application to meet the initial requirement of most of the crops. Having an ultimate acidic effect on the soil, it is well suited for our alkaline soils. Its salient characteristics are listed below [3] About DAP
Human Resources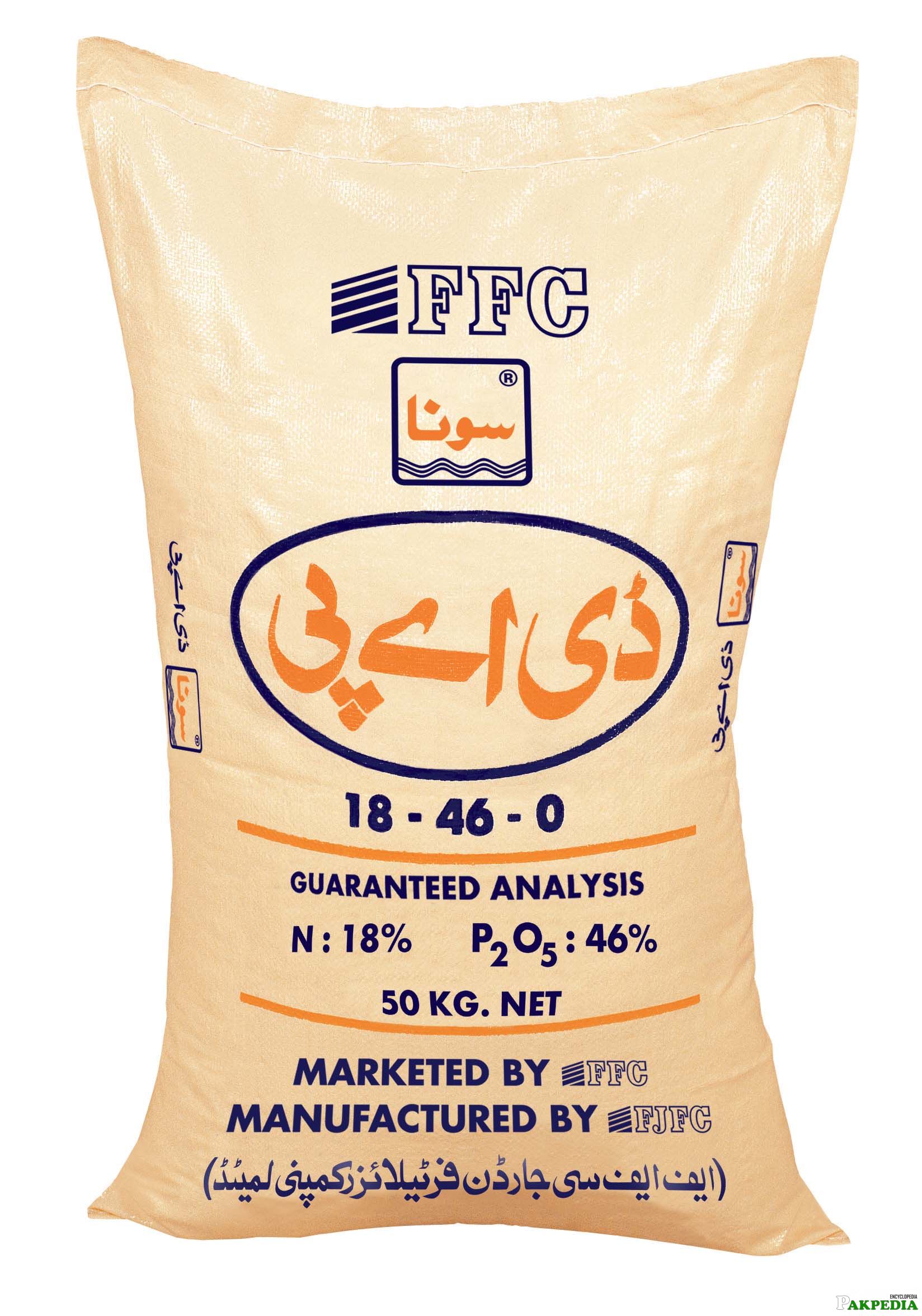 The FFC Management, acknowledging the importance of human resources has always placed personnel management at the top of its priority list. The Human Resources Department, therefore, right from the inception of the Company has played a vital role in steering the Company through all its phases, operations and progress.
Functions of Human Resources Department
The functions of Human Resources Department vis-a-vis personnel management and human resources development are going side by side and it is due to the progressive approach and dynamic philosophy of the management that Personnel Management remains abreast with the latest style of management ensuring high level of motivation and satisfaction of the work force under varied situations. Personnel policies are kept updated and are periodically modified to respond to the latest socio-economic changes and market trends of the country.Hiring quality manpower, keeping them happy, satisfied and motivated are the pillars of the Human Resources Department; justice, fair play and merit oriented treatment are some of the ingredients of processing cases by the Human Resources Department.
Human Resource Development
For Human Resource development, another aspect which receives its due share is training. The employees are exposed to various kinds of cross training, technical courses, management courses, workshops and seminars both at home and abroad. At Plant site, the Company has a Technical Training Centre, which is unique, and the only centre in Asia having a true replica of the Plant for providing realistic training as far as possible, to the employees.
Employees Welfare
Employees' welfare has all along received due consideration by the Management. A number of agreements have been signed with CBA Workers Union, resulting in handsome remuneration packages to employees. The company, since its inception, has undertaken five salary revisions for Management employees, to remain amongst the top paying organizations of the country. It is due to the sheer sincerity, welfare oriented policies and concern for every single employee that there has never been any strike, lock out or go slow in FFC.[4] Human Resource 
Plants
Overall performance was outstanding, with production of 2.485 million tonnes of urea utilising 121% of combined nameplate capacity of 2.048 million tonnes, higher by 20 thousand tonnes compared to last year'sproduction. This was possible by extensive Balancing, Modernisation and Replacements and untiring efforts of our experienced and committed technical staff. A major production challenge was the gas curtailment imposed by the Government of Pakistan from 2nd quarter of the year, limiting gas offtake at all three plants, which resulted in a urea production loss of 35 thousand tonnes during the year.[5] About Plants  
Plants I II – Goth Machhi
Operational performance of both plants at Goth Machhi showed unparalleled accomplishment, reaching new heights of operational efficiency and setting new benchmarks for years to follow. Plant-I produced 867 thousand tonnes, the highest ever by any of FFC's plants. Daily and monthly production records were also redefined by Plant-I to highest ever levels of 2,610 tonnes and 80.1 thousand tonnes, respectively, which is evidence of the continuous efforts being made to maximise utility of existing production facilities.
Plant III Mirpur Mathelo
Performance of Plant III was also excellent during the year, surpassing all previous records. Highest ever 'Sona' urea production of 811 thousand tonnes was achieved, marginally higher compared to previous best of 810 thousand tonnes in 2009. New standards were set in daily urea production, wherein the Plant produced 2,410 tonnes (110.8% plant load). Maximum continuity record of 131 days was also achieved, longest since acquisition of the Plant by FFC..[6] About Plants  
Energy Conservation
Energy conservation has always been the prime focus and its role has become critical in view of prevailing plant load limitation due to gas curtailment. Substantial improvement in Plant energy efficiency was achieved through optimisation measures, resulting in yearly saving of Rs 242 million due to reduction in fuel gas consumption. Additional production gain from natural gas saving is ~ 32 tonnes per day. Lowest ever specific energy consumption record of 6.31 Gcal/tonne urea was achieved in November 2010
Technical Services
Fauji Fertilizer Company Limited services are now available for the Chemical Process Industry due to its dedicated team of engineering specialists with rich experience.FFC has been providing Agricultural Advisory Services to the farming community throughout Pakistan since 1981, for increasing the agriculture production in general and the farmers' economic returns in particular