Riz Ahmed Actor
Riz Ahmed is an English musician, actor, and activist. He was starred in 2016 in an action movie 'Jason Bourne. In the Star Wars movie 'Rogue One,' he played the role of Bodhi Rook. In 'The Night of' an HBO (Home Box Office) miniseries, he played the role of a young man who was accused of murder and earned critical acclaim.
As a music artist, Riz Ahmed remained a member of hip hop music group 'Swet Shop Boys' and gained immense popularity with rap albums 'Cashmere' and 'Microscope.' The article has all the information about him, including Riz Ahmed Biography.
| | |
| --- | --- |
|          Title |           Description |
| Name: | Riz Ahmed |
| Religion: | Islam |
| Date of Birth: | 1st Dec 1982 |
| Residence: | London |
| Education: | Graduation |
| Profession: | Actor, Musician, and activist |
| Awards: | He received many awards |
| Social Media Handle: | https://twitter.com/rizwanahmed |
| | |

Riz Ahmed Biography
His career path has been a long and arduous road, varying from acting in indie movies to franchise blockbusters. He has appeared in award-winning films and has proved himself in situations that his foreign counterparts have not. He is the 1st Asian descent man to receive acting laurel at the Emmys.
Following that, he made two unmatchable pieces in 2020, completely dominating most of the pre-Oscars hysteria. He not only marked his name in acting but also mesmerized his followers with his musical performances. He is the recipient of several prestigious awards for his brilliant work.
As a social activist, he is recognized for his political hip-hop music and remained engaged in funds collection for Syrian and Rohingya refugee children.
Riz Ahmed Age
He opened his eyes on 1st Dec 1982 in London, England.
Riz Ahmed Education
He attended MTS (Merchant Taylors' School) via a scholarship program. He completed his graduation in Philosophy, Politics & Economics (PPE) from Christ Church. Later, he pursued his studies in acting at Royal Central School of Speech & Drama.
Riz Ahmed Family
His parents are British and Pakistani nationals with a Muhajir background. During the 1970s, his family left Karachi and settled in England. He is from the progeny of Sir Shah Mohammad Suleman, the 1st Muslim to be appointed as Chief Justice of the High Court of Allahabad during the colonial period.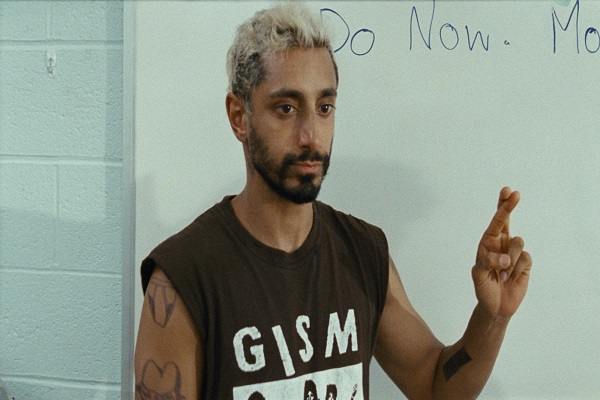 Riz Ahmed wife
He is married to Fatima Farheen Mirza. Both complement each other. Both met in New York in a coffee shop.
Career
Acting Career in the 2000s
His career in the film industry started with the Michael Winterbottom movie 'The Road to Guantanamo' and played Shafiq Rasool, a Tipton Three-member.
Detention
He and another cast member were caught at Luton Airport on their way back from 'Berlin Film Festival' where the movie earned a 'Silver Bear Award.' He told that during questioning, police officials asked him if he had adopted the acting profession to promote the Islamic cause, questioned him about his opinions on the Iraq War, abused him verbally, and kept refusing his access to the phone.
Different Roles Played by Riz
He played Sohail Waheed in the Channel-4 drama series Britz in 2007. In 2008, he played Riq in the 5-part horror-comedy 'Dead Set' for Manesh Kunzru & E4, in the ITV1 channel's Wired. In the same year, he was starred as a primary teacher in the 5-short play series 'Staffroom Monologues' for the Teacher's TV.
Later, in July 2009, he co-starred in Freefall with Sarah Harding. He played the title role in Eran Creevey's crime thriller indie film Shifty. In the film, he plays a handsome young drug supplier whose day-to-day life is depicted. At the 2008 British Indie Film Awards, he got nominated for Best Artist.
Acting Career in the 2010s
Continuing his career in the film industry, he appeared in Sally Potter's Rage in 2009 and Chris Morris' terrorism satire 'Four Lions' in 2010, for which he won his 2nd British Indie Movie Award nomination for Outstanding Actor. He also appeared in Neil Marshall's thriller Centurion as a supporting actor.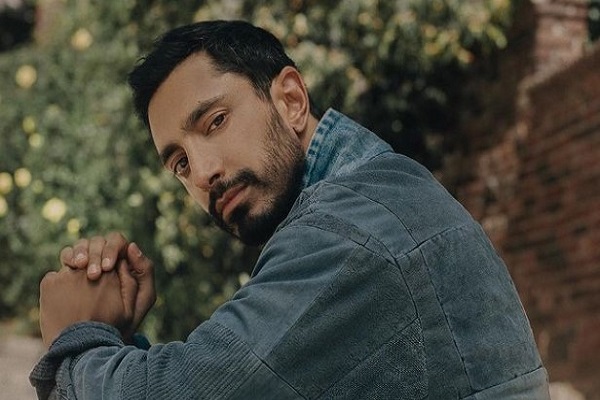 Performed in Ill Manors
In 2012, he played a leading role in Plan B's London-based movie Ill Manors. He earned his 3rd award nomination for Best Performer at the British Indie Movie Awards. He co-starred with Kiefer Sutherland, Kate Hudson, Liev Schreiber, Om Puri, and Shabana Azmi in Mira Nair's adaptation of Mohsin Hamid's best-selling novel The Reluctant Fundamentalist.
Riz Ahmed is also well-recognized for his stage appearances, including the ADF (Asian Dub Foundation) opera Gaddafi.
Directed Short Film
Daytimer, a short film directed and written by him, was released in 2014.  It won the Prestigious Live Action Short prize at the NashFilm Festival and got nominated for Short Movie Grand Jury Award at Sundance Film Festival. He was starred in Daniel Christopher's Nightcrawler in 2014.
He received critical acclaim for his role in the film and was nominated for several awards during the awards season.
Auditions for Character of Rick
He was one of the 75-actors who auditioned for the character of Rick. The British star was in Los Angeles for a friend's wedding when his talent scout advised him to discuss the movie's script with Gilroy. Gilroy informed him that he had watched his work and that he was unsuitable for the role, but he still permitted him to give an audition.
He prepared for the role by meeting with people who are homeless in Skid Row and studied homeless shelters to "know the system." He noticed that the majority of the individuals had abandonment problems, and he tried to recreate this in Rick's unhealthy relationship with Lou.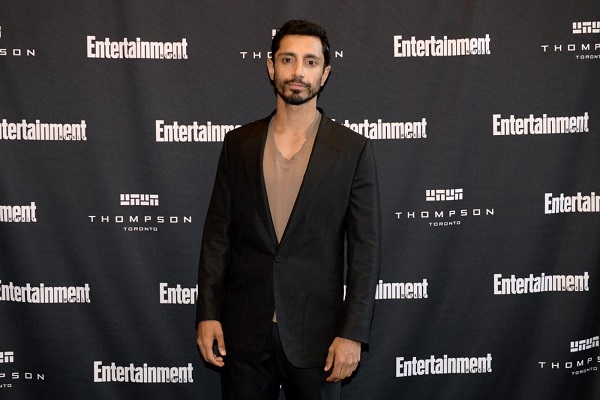 Played Bodhi Rook 
In 2016, Riz Ahmed played Bodhi Rook in Rogue One, the 1st movie in Star Wars films. The film received critical acclaim, and he got nominated for Best Male Newbie at the Empire Award ceremony. The movie was commercially successful, becoming Disney's 4th to earn one billion dollars in ticket sales in 2016.
It is the 2nd-highest-grossing movie of 2016, the 3rd-highest-grossing 'Star Wars movie, and the twenty-second highest-grossing movie of all time. It was the highest-grossing film in the U. S. in 2016.
Earned Several Nominations
He earned universal acclaim for his performance as Nasir Naz Khan in the HBO (Home Box Office) miniseries The Night Of in 2016, awarding him Emmy, Golden Globe, & Screen Actors Guild Laurel nominations. Riz was also starred in Girls' final season, for which he was nominated for another Emmy.
Riz Ahmed received the award for Best Lead Character in a Limited Series for his brilliant acting in 'The Night of' at the 69th Emmy Awards, beating out Geoffrey Rush, Robert De Niro, Ewan McGregor, Benedict Cumberbatch, & co-star John Turturro.
This made him 1st Asian and 1st Muslim to succeed in the category, as well as the 1st South-Asian male to earn an acting Emmy and 1st Muslim and 1st South-Asian to earn a lead performing Emmy.
Riz Ahmed Oscar
He made history by becoming the 1st Muslim to be named for Oscar for Best Actor. He was nominated for his performance in "Sound of Metal." He is also the 1st actor of Pakistani descent to be nominated for an acting award.
Riz Ahmed previously became the 1st Muslim and the 1st Asian to earn a lead performance Emmy when he won the award for lead actor in a film for "The Night of." Riz's Oscar nomination for "Minari," along with Steven Yeun, made it 1st time two celebrities of Asian origin have been named for the lead actor the same year.
Starred in Venom
He was reported to be playing Hamlet in 2017 in a Shakespeare play's Netflix adaptation, which he later confirmed. He was starred in 2018 in Venom as 'Carlton Drake' who experiments with symbiotes.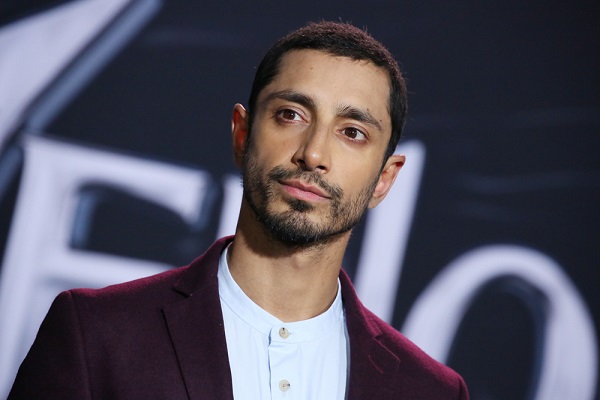 Acting Career in 2020
He then appeared in the American drama movie 'Sound of Metal' that was premiered at TIFF (Toronto International Film Festival).  The movie was produced by Amazon Studios and premiered to critical acclaim in 2020. He won praise for his depiction of a rock drummer who starts to impair his hearing. He co-starred with Paul Raci and Olivia Cooke.
Produced Animated Movie
Riz Ahmed also produced the animated movie Flee, which debuted internationally at the Sundance Film Festival in 2021. The film earned universal acclaim and a perfect score on Rotten Tomatoes. The movie was expected to have its world premiere at the 2020 Cannes Film Festival, but it was postponed due to the pandemic COVID-19.
Nomination for Mogul Mowgli
Riz Ahmed got nominated and received the award for best debut scriptwriter for the movie Mogul Mowgli at the postponed British Indie Movie Awards 2020 in Feb 2021. Other than that, The Guardian movie critic Wendy Ide admired his "blistering output" on screen as a British-Pakistani rapper in the lead role.
Music Career
His music career started in his mid-teenage, inspired by hip hop & jungle music, with appearances on freestyle rap battles. He co-founded the Hit and Run night in Oxford while at university, which has since relocated to Manchester and became one of the city's biggest underground music festivals.
He was also a member of the Confidential Collective, a twelve-person jazz-house at Oxford. Following graduation, he participated in and earned several rap battles contests.
Participation in Spin the Mic
In 2006, Riz Ahmed participated as Riz MC on JumpOff TV's "Spin the Mic" freestyle rap-battle competition. He defeated contestants Skilla Mic and Stig before losing to competition winner Whatshisface in a controversial contest; as per JumpOff TV, he was at a loss race-based dual-standard from the audience.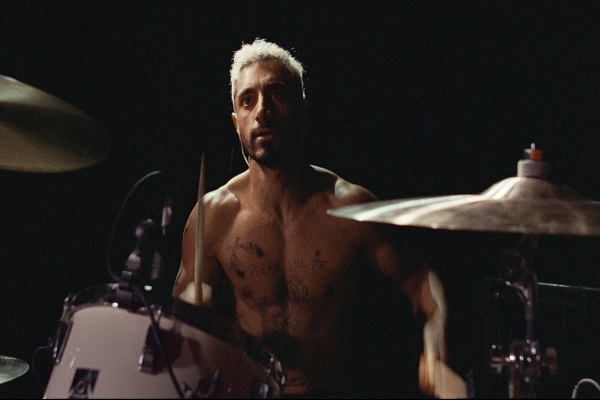 Released Humorous Rap Song
He released a humorous social-commentary rap song titled "Post 9/11 Blues" in 2006, which was disclosed by peers and 1st gained attention on the internet. Initially, the song was banned from airplay in the United Kingdom because its lyrics were considered politically offensive, including comedic references to terrorism, 9/11, the post-9/11 atmosphere, the Iraq War, and MI6.
The subsequent press attention, on the other hand, encouraged several independent radio stations to broadcast the song. He eventually established his own autonomous record label named Battered Records, and in Aug 2006, he released "Post 9/11 Blues" on MP3 and CD formats.
Release of 1st Album
Microscope, his first album, was released in 2011, and it was re-released in 2012 with new remixes. He signed with Tru Thoughts, a Brighton-based independent label, on 1st Dec 2011. Riz released "Sour Times" from Microscope, which was followed by a video starring Plan B, Scroobius Pip, Jim Sturgess, and Tom Hardy.
He, along with Heems, is half of the rap music partnership Swet Shop Boys, which was formed in 2014. Swet Shop EP, their debut album, was launched in 2014. Cashmere, the group's first full-length album, was launched on 14th Oct 2016 and earned critical praise. He also produced a mixtape, Englistan, in 2016.
Riz Test
Furthermore, in 2018, Ahmed inspired Shaf Choudry and Dr. Sadia Habib, two friends in the United Kingdom, to devise the Riz Test, which aims to define the existence of Muslim representation in television and film. The test, which has been comparable to the Bechdel test, was developed in response to Ahmed's speech in the House of Commons in 2017.
He discussed what he sees as a diversity problem in tv and film. Furthermore, he has talked about the lack of accurate Muslim representation in the arts, and he often shares his thoughts on social media.
Sections of Riz Test
The Riz Test is divided into five sections that, according to the developers, help to illustrate and counter stereotypes of Muslim people seen in film and television characters.
If a role is clearly Muslim, is the role discussing perpetrator or victim of terrorism?
Is he portrayed as violently angry?
Shown as culturally outdated or anti-modern?
Being portrayed as a potential danger to the Western lifestyle?
Is the character portrayed as misogynistic if he is male? or, if a woman, is she portrayed as victimized by her male colleagues?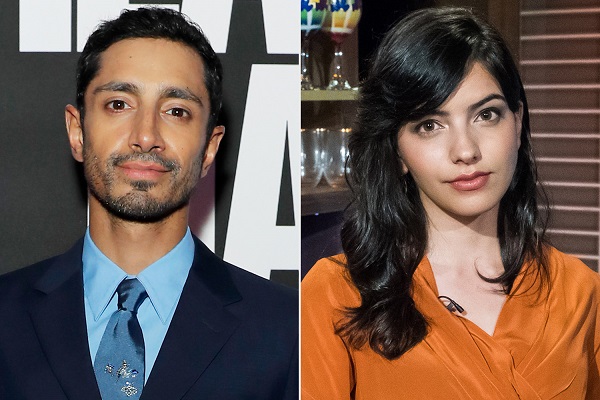 Riz Ahmed Movies and TV Shows
Sound of Metal
Venom
The Night of
Four Lions
Nightcrawler
The Sisters Brothers
Jason Bourne
Mogul Mowgli
Trishna
City of Tiny Lights
Una
Weathering with You
The OA
Dead Set
Shifty
Closed Circuit
Centurion
Exit West
Black Gold
Out of Darkness
Invasion
Wired
Hamlet
Spin the Mic
Got Soul
Star Wars Anthology
Girls
The Fades
Britz
Staffroom Monologues
Audio Books
The Sandman
Assassin's Creed: Gold
Studio Albums
The Long Goodbye
Microscope
Mixtapes
Englistan
Singles
Mogambo
All of You
Get on It
Radar
Don't Sleep
People Like People
Frequently Asked Questions
Q: Is Riz Ahmed Pakistani?
A: He has Pakistani British Nationality because his parents were half British and half Pakistani.
Q: What nationality is Riz Ahmed?
A: He is a British and Pakistani national.
Q: Does Riz Ahmed have tattoos?
A: Yes, he is covered with tattoos.
Q: Who married Riz Ahmed?
A: He got married to Fatima Farheen.
Q: Did Riz Ahmed learn to play the drum?
A: Yes, she learned to play drums and it took him months to get his hands perfectly on it.
Social Media Handles
His social media account include
https://twitter.com/rizwanahmed