Mayer Schon is an experienced business tycoon and an unapologetic entrepreneur. His dedication to change the infrastructure of Pakistan's IT industry is noteworthy. He wants to integrate the latest technological solutions to help in the growth of the business community. He is famous in the real estate industry due to his contributions across continents.
Mayer is not just an entrepreneur but also a venture capitalist. He is spearheading the Schon Group as the Executive Director. His deep connections are due to living across the Far East, Southeast Asia, Middle East, North Africa, Europe, and the Americas.
At present, he is focusing on software development, fintech, fitness, hospitality, and real estate development. The article comprises all the information about him, including Mayer Schon Biography.
| | |
| --- | --- |
|            Title |            Description |
| Name: | Mayer Schon |
| Nationality: | Pakistani and American |
| Residence: | New York |
| Education: | Babson College |
| Profession: | Businessman and Entrepreneur |
| Company: | Schon Group |
| Date of Birth: | 17th August 1983 |
| Parents: | Syed Tahir H. Schon |
| Siblings: | Danial Schon |

Mayer Schon Biography
He has achieved milestones throughout his career and focuses on satisfying the needs of the Information Technology sector of Pakistan by developing excellent solutions and using the latest technology. Mayer is the second son of Tahir Schon, who is successfully contributing towards the real estate markets across continents.
He began by established his roots in the business world of Pakistan. Then he moved on to the international markets with his outstanding vision. He has achieved milestones throughout his career. He intelligently identifies the latest trends and acts accordingly to become successful. In this sense, he is different from other entrepreneurs of this time.
Mayer Date of Birth
He was born on 17th August 1983. Currently, he lives in the United Kingdom.
Mayer Schon Family
Mayer is the second son of Tahir Schon and brother to Danial Schon. His uncle Nasir Schon worked with his father to establish the roots of the Schon Group. Later he contributed his fair share to grow the business to a value of US $2 billion.
Career
Mayer is working to uplift the IT industry and entrepreneurs of Pakistan. He wants to empower entrepreneurs and businesses in Pakistan by giving them technological tools to increase productivity. His focus on venture capital services improves the chances of success for local entrepreneurs of Pakistan.
He believes that an entrepreneur must help others in the same direction by nurturing their strengths. The entrepreneurs of today will help those that will start their journey in the future. This chain will continue, and one day Pakistan will have an environment that will promote entrepreneurship.
Moreover, he believes that all entrepreneurs should work with such a mindset to make the journey easier for the coming generations.
Techstirr
Mayer Schon has proved his excellence in the real estate industry, and now he wants to make his mark in the IT sector through a company called Techstirr. The company is focusing on introducing a comprehensive suite of technology-based innovative solutions.
These solutions will prove to be beneficial for every segment of the market. Mayer aims to boost the economy of Pakistan by working through Techstirr. He believes that technology has the power to shape the future for the benefit of our future generations.
Techstirr is providing technology solutions such as mobile application development, big data services, artificial intelligence integration, Software as a Service (SaaS), blockchain technology, and cybersecurity, among many others. Mayer believes that through the company, he can bring forth the hidden potential in the Pakistani market.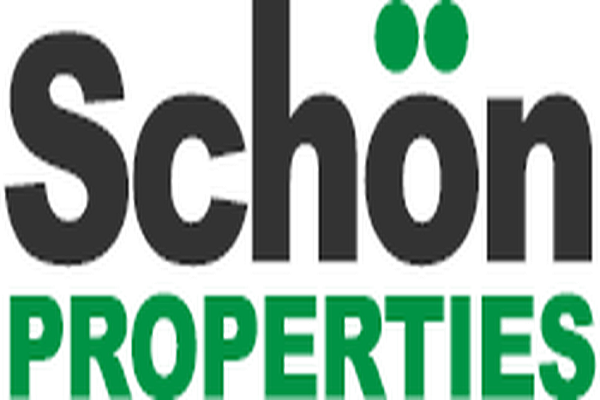 Technology
Mayer wants to integrate technology and improve business processes by harnessing the power of artificial intelligence and data analytics. He wants digital operations and online platforms to become common in Pakistan. With this technological advancement, Mayer will help businesses and entrepreneurs in Pakistan.
He wants them to adapt to the changing landscape of the digital world. Upon looking at statistics, it is clear that Pakistan is well-behind the rest of the world when it comes to the e-commerce industry. Mayer is working with dedication to reducing this gap by encouraging businesses in every sector to adopt the digital business model.
Women Empowerment
Women empowerment is a delicate topic to be discussed in Pakistan. Mayer Schon believes that empowering women is the key to the success of the country. Thinking about it logically, we can see that women constitute about half of Pakistan's population.
Half the population is not productive at the moment. He trusts that through his initiatives, the women of Pakistan can work on a platform that is suitable for their needs. With an online medium, they can take their destiny into their hands and make a living for themselves. With such help, they will be able to start their businesses and work alongside men.
Social Media Handles
His social media account include
https://www.facebook.com/mayer.schon