Qasim Ali Shah is a famous Pakistani motivational speaker, contemporary teacher, and author. He is the owner of the Qasim Ali Shah Foundation and is considered a role model for the youth. His videos are acknowledged among every age group, be it youth or an older person. For the last 2 decades, he is working for society's welfare and has earned a huge name.
His main goal is to let people know about ethics and moral values that lack in today's generation. He trains youth by conducting various sessions where the youth got a chance to learn a lot. He has more than 20 years of experience. This article contains all the information about him, including Qasim Ali Shah Biography.
| | |
| --- | --- |
|                   Title  |                   Description |
| Name: | Qasim Ali Shah |
| Nationality: | Pakistani |
| Religion: | Islam |
| Residence: | Lahore, Gujrat |
| Date of Birth: | 25th December 1980 |
| Profession: | Motivational Speaker, Author, Trainer, Teacher |
| Organization: | Qasim Ali Shah Foundation |
| Books Written: | 12 |
| Website: | http://www.qasimalishah.com/ |

Qasim Ali Shah Biography
Qasim Ali is a renowned name who knows how to grab the attention of youth and other people. He is one of the accepted and admired Pakistani motivational speakers and an author. He is being appreciated across the globe because of his articles that are published in national and international magazines.
Furthermore, he is the owner of Qasim Ali Shah Foundation that is a non-profit organization. He has written more than 10 books that are published worldwide. On the other hand, 2 books are being written about him, including Evening Rides with My Guru and Tashkent to Istanbul. It's been many years since Qasim Ali is motivating youth and playing his role sincerely.
Qasim Shah Age
He was born on 25th December 1980 in Gujrat.
Career
As a motivational speaker
Sir Qasim Ali Shah is the best motivational speaker and author of Pakistan who knows how to make people attentive towards him. He has given sessions in various colleges and universities including the University of Engineering and Technology and the National Logistic Cell. His articles are also published daily in various Newspapers and Magazines.
Qasim Ali Shah emphasizes paying special consideration to moral values and ethics that is the need of the hour. Furthermore, his sessions and articles are the biggest pieces of advice for all the youth who needs inspiration or motivation. Till now, he has trained more than 9000000 people.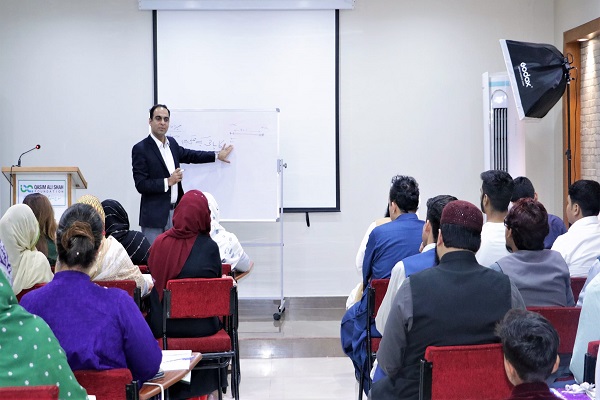 As a Philanthropist
Besides being a motivational speaker, Qasim Shah is also a philanthropist and is running a non-profit organization with the name 'Qasim Ali Shah Foundation.' The main purpose of this organization is to modify or transform people's perceptions in order to bring change to society. He was also nominated for Uzbekistan's Brand Ambassador for tourism.
Qasim Ali Shah Books
The list of his books include:
Bari Manzil Ka Musafir
Unchi Udan
Targheeb
Kamiyabi Ka Pegham
Aap Ka Bacha Kamyab Ho Skta Hai
365 Aqwal e khud Shanasi
Guftugu
Soch Ka Hamaliya
Zara Num Ho
Rah e Azam Mein
Abr e Musalsal
Teacher Sai Trainer Tak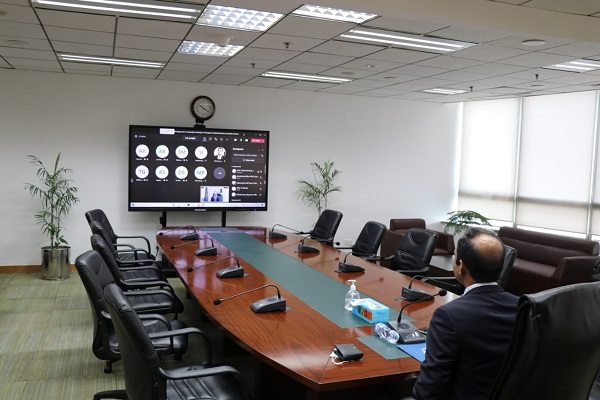 Qasim Ali Youtube Channel
Since 2015, he is running his YouTube channel where he motivates people by conducting sessions. The channel has 2.71 million subscribers that are increasing with time.
Qasim Ali Controversy
On 21st August 2021, his private pictures got leaked from his smartphone that created controversy. However, in response to those leaked pictures, he clarified that these are 3 to 4 years old and are being taken at his own home. Qasim Ali Shah contacted the FBI in order to take action against the person who has leaked these pictures.
Social Media Handle
His social media account include:
https://m.facebook.com/Qasim.Ali.Shah/
https://www.instagram.com/qasimalishahofficial1/
https://www.youtube.com/channel/UCn68MHKSGluDcSQbABxW4EQ