Nisha Rao has the honor to be 1st transgender lawyer. She was introduced as a boy to the world, but she had feminine behavior and attitude and used to sit with girls and wear female accessories like lipstick, makeup, and scarves.
She decided to leave her home forever and traveled to Karachi, where she became a lawyer after not being treated well by her family. Nowadays, she is carrying her professional life efficiently and is fighting for her community. This article has information about her, including Nisha Rao Biography.
| | |
| --- | --- |
|     Title |         Description |
| Name: | Nisha Rao |
| In Urdu: | نشاہ راؤ |
| Nationality: | Pakistani |
| Education: | LLB |
| Alma Mater: | Sindh Muslim Law College |
| Residence: | Lahore |
| Profession: | Lawyer |
| Known As: | First Transgender Lawyer |
| Family: | Not Known |

Nisha Rao Biography
Nisha is a living example of courage, bravery, and determination. Though she belongs to a gender category that is not respected in our society, still she managed to make her name by becoming 1st transgender lawyer. To manage her educational expenses, she used to beg at roads. She faced discrimination and disrespect from people.
She was fortunate enough that her teacher encouraged her to adopt the law profession for the importance of her demands and voice.
It was a difficult journey for her, but her hard work turned fruitful, and she achieved a tremendous milestone despite these discriminations. She is an inspiration not only for her community but also for other people who stop following their dreams and passions because of societal or any other pressures and hurdles.
Education of Nisha
She did matriculation from Lahore and secured her L.L.B. degree in 2018 from Sindh Muslim Law-College.
Nisha Rao Family
Her family belongs to Lahore, and due to continuous physical abuse and torture of her family, she moved to Karachi.
Career
Rao is a lawyer by profession, and she achieved this position through her hard work, determination, courage, and motivation by her teacher.
Difficulties Faced by Her
As she is transgender, her family didn't accept her. She left her home after completing matric and settled in Karachi. In moving from Lahore to Karachi, her childhood friend helped her.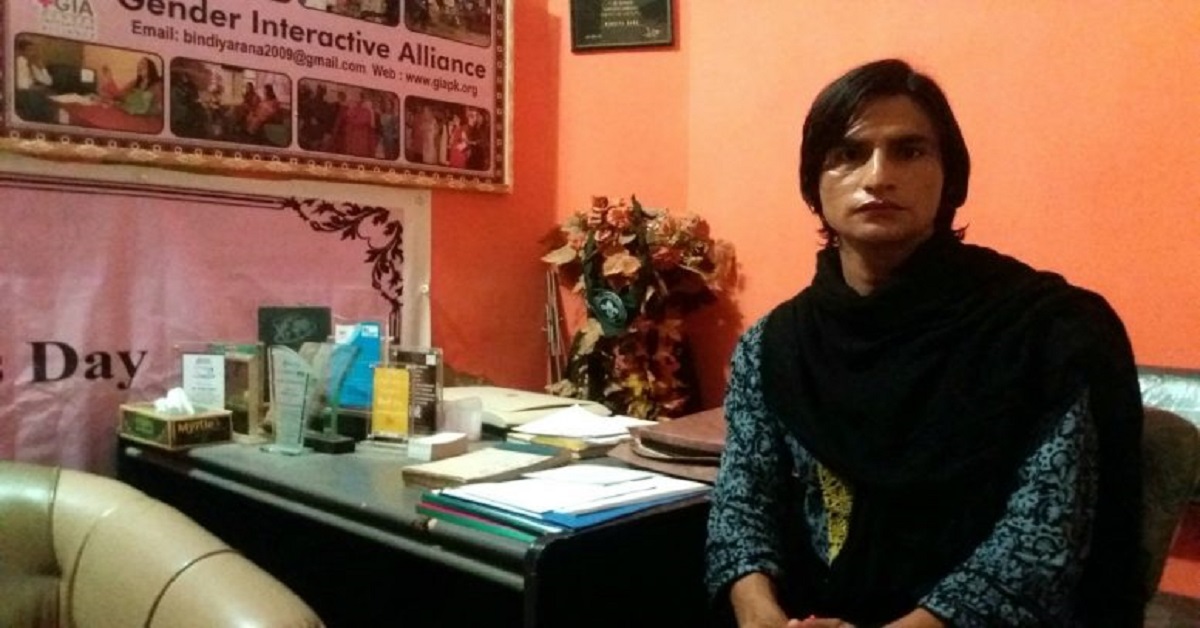 In an Interview, Rao told all about difficulties faced by her and behaviour of her family, as she had feminine attitude and in Madrassa she preferred to sit with girls and used to apply lipstick and wear head scarfs.
One day she decided to leave this frustrating environment and stole money from the wallet of her father and arrived Karachi via train. For accommodation and food, she stayed at the house of Guru of her friend, but as that Guru was also poor, so she thought that she had to do something to bear her expenses.
Started Begging for Living
As she didn't know dancing, Gurus forced her to bag. It was a moment of grief for her to beg but was helpless as N.G.O.s weren't accepting her without id card. Her teacher Mudasir Iqbal proved a ray of light for her and suggested her to adopt the law profession as it was the only way to defend herself and save herself from the police.
Hardships Faced by Rao in Her Journey
She faced unlimited hardships in her journey to be a respectable and strong citizen. To meet her expenses, she begged at signals and roads. People used to humiliate and ridicule her. All these hurdles didn't demotivate Rao but encouraged her to do something not only for herself but for her community too.
Start of Educational Journey
She on the advice of her teacher gave entrance test and completed her graduation in 'International Relations' from Karachi University. After taking admission in Law College, she set her time table that is 8-12 would be her begging time, and from 2-5 she would attend college.
In the start, she was confused about whether to sit with girls or boys, but with time things got better, and she adjusted well in this environment.
Future Aims
She intends to set up a shelter home for aged transgender people who don't have relatives and houses to live. She aims to treat them well, and provide them with necessary facilities and care so they could spend the last part of their lives in peace and comfort.