NIB Bank was a Karachi based bank in Pakistan. It was founded in Oct 2003. The bank was founded when IFIC and NDLC (National Development Leasing Corporation) were merged. In April 2007 NIB also acquired PICIC (Pakistan Industrial Credit & Investment Corporation) Commercial Bank Ltd.
On 1st Jan 2008, PICI got combined with this bank. This article carries every detail regarding the bank, including NIB Bank History.
| Title | Description |
| --- | --- |
| Details | |
| Type: | Public Limited Company |
| Traded As: | KSE: NIB |
| Industry: | Banking Capital Markets |
| Founded: | October 2003 |
| Headquarter: | PNSC Building, Karachi, Pakistan |
| Key People: | Teo Cheng San, Roland (Chairman) Yameen Karai (President and CEO) |
| Product: | Deposits, Consumer Loans, Wealth Management, Trade Finance, Working Capital Finance, Seasonal Finance and Medium Term Finance, Transaction Banking, etc |
| Revenue: | PKR 7.75 billion (2014) |
| Services: | Retail Banking Commercial Banking Corporate and Investment Banking |
| Parent organization: | Bugis Investments (Mauritius) Pte. Limited |
| Nib Bank: | one of the largest foreign banks in Pakistan |
| branches: | The network of 170+ branches, all connected online |
| ATMs Machine: | 160 |
| paid-up capital: | PKR 103 billion |
| Subsidiaries: | Nib Bank Limited, Asset Management Arm, more |

NIB Bank History
Merging of NDLC and IFIC
It was established in 2003 after merging of NDLC (National Development Leasing Corporation) and IFIC Bank. The newly founded institute was named NDLC-IFIC (NIB). This bank was founded through struggles of Sultan Ali Allana (chairperson HBL) and Khawaja Iqbal Hasan. 
Major Stake in NIB
Soon after the foundation of NIB in 2004 a subsidiary of Temasek Holdings Pvt Ltd 'Fullerton Financial Holdings' got a significant stake in this bank. It was Pakistan's largest Direct-Foreign Investment at that time.
Fullerton Financial Holdings had stakes in Asia's banks and ran considerably successful Commercial and SME businesses. NIB bank adopted its models and banking industry of Pakistan saw its 1st structured SME and commercial lending programs. 
Assets and Network
As of 31st Dec 2015, NIB had Rupees 103 Billion paid-capital and assets of Rupees 243 Billion. The bank was set up in fifty-two cities with one hundred and seventy branches linked online. The bank had almost three-thousand staff members, and headquarter was situated in Karachi.
This bank's principal business units included Commercial Banking, Investment and Corporate Banking, Treasury Services and Retail Banking. The Bank competed with all significant Pakistani banks and terminated its operations on 7th July 2017. Its assets are present as merged into MCB.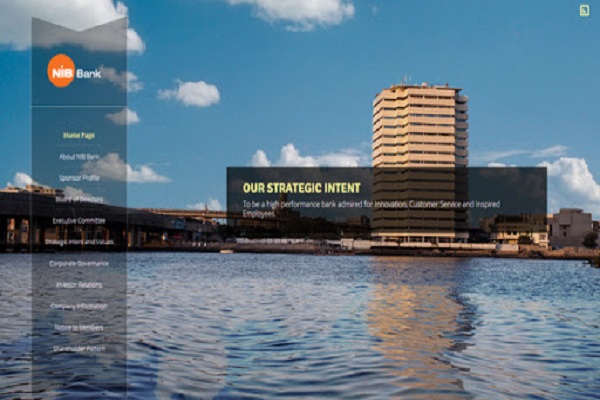 Senior Management
Atif R. Bukhari served as President, and Yameen Karai served as CEO (Chief Executive Officer) of NIB since 1st Aug 2011Teo Cheng San served as Chairperson of NIB Board. 
Financial Indicators
Deposits-

Rupees 130.445 Billion

Advances-

Rupees 110.669 Billion

Net Assets-

Rupees 17.140 Billion

Total Assets-

Rupees 243.497 Billion