Mubasher Lucman is an acknowledged and  striking news anchor who is the host of a prominent Pakistani talk show. He faced a lot of hardships during his journalism career. He is one of the journalists who cover the investigation stories of Pakistan Politics.
A very few people know that he used to serve as a director in the past, but destiny had written something else for him. He is the uncle of famous singer Aima Baig. This article has all the information about him, including Mubasher Lucman Biography.
| Title | Description |
| --- | --- |
| Personal | |
| Name: | Mubasher Lucman |
| Famous As: | Journalist |
| Nationality: | Pakistani |
| Occupation: | News Anchor and Journalist |
| Residence: | Lahore , Pakistan |
| Education: | Graduate |
| Careers In: | Director , Host , Journalist |
| Mubashir Luqman: | Pakistani anchor persons on TV |
| Evident from the name of his program: | Khari Baat (Straight Talk) |
| Mubashir Luqman writes: | Regularly for the newspapers |
| Intermediate education from: | Aitchison College Lahore |
| Religion: | Islam |
| Profession: | Journalist,Film Producer , Editor , Screenwriter , Film Director |
| Height: | 5 ft 7 in (1.7 m) |
| | |
| Maritial Status: | Married |
| Joins Dunya news tv channel: | As Host in 2009 |
| Host talk show on Dunia News: | Khari Baat Luqman k Sath |
| Born | |
| Date: | 11th January 1962 |
| Place: | Lahore |
| Zodiac: | Capricorn |

Mubasher Lucman Biography
Mubashir Lucman is a celebrated anchor who is a passionate and hardworking person. He sung the song "Summer Wine" with his niece 'Aima Baig' in the past. He was caretaker Minister of Punjab for information technology, communications from 2007 till 2008.
Lucman started his career as a film director in 2006 and established his own production house which didn't remain successful then he tried his luck in journalism Career. He hosted a talk show on Dunia news "Kharra Such Luqman ka sath". The show earned a huge success from the beginning.
The main content of the show is to discuss the hidden stories of Pakistanis Politician. Now his same show is being broadcast on Samaa Tv from Monday to Thursday.
Lucman Date of birth
On 11 January 1963, he was born in Lahore, Punjab, Pakistan.
Education of Lucman
He received his primary education from his native town. Later, he completed his intermediate from Aitchison College Lahore. Afterwards, he took admission in Lahore Government College. He proved himself as the talent and dedicated student. His teacher appreciated him for his hard work.
Mubasher Lucman Family
His father Lucman was the movie director and producer of 50s and 60s. His niece Aima baig is a notable Singer of Pakistan who with the passage of time earning fame.
Showbiz Career
In his early career, he started his job in Lahore Hilton where he worked as the lifeguard and used to clean pool toilet areas and collects dirty linen. He joined an Advertising agency and performed the job of Copywriter.
He had worked as the advertising agent for the top, local and multinational brands of Pakistan like Nestle, coco-cola and many other as well. Mubasher has the great experience of the Advertising industry of Pakistan.
As a film director
Soon he started his career in the Film industry. He had set up his own production house which used to develop content and software for the television channel of Pakistan. In 2006 he produced and directed his first film "Pehla Pehla Pyaar " starring Ali Tabish and Resham khan.
The movie did not succeed. He quit the film industry and joined the corporate sector. During his corporate career, Mubasher Luqman remained associated with several corporations like World Call Group, NTM, ARY Digital, PAKTEL and others as well.
As a Journalist
Business Plus Channel
He started his journalism career by joining Business Plus Channel as the host. He had covered socio-economic and political problems of Pakistan during his first experience. Then he joined biggest media group of Pakistan Express-News and became the host of the show "Point Blank".
Duniya News
In 2009 he joined Duniya News where he hosted a program "Khari bat Luqman ka sath" on current affairs. In June 2012 he was fired from the news channel because his off-air discussion video with Malik Riaz got viral on the internet.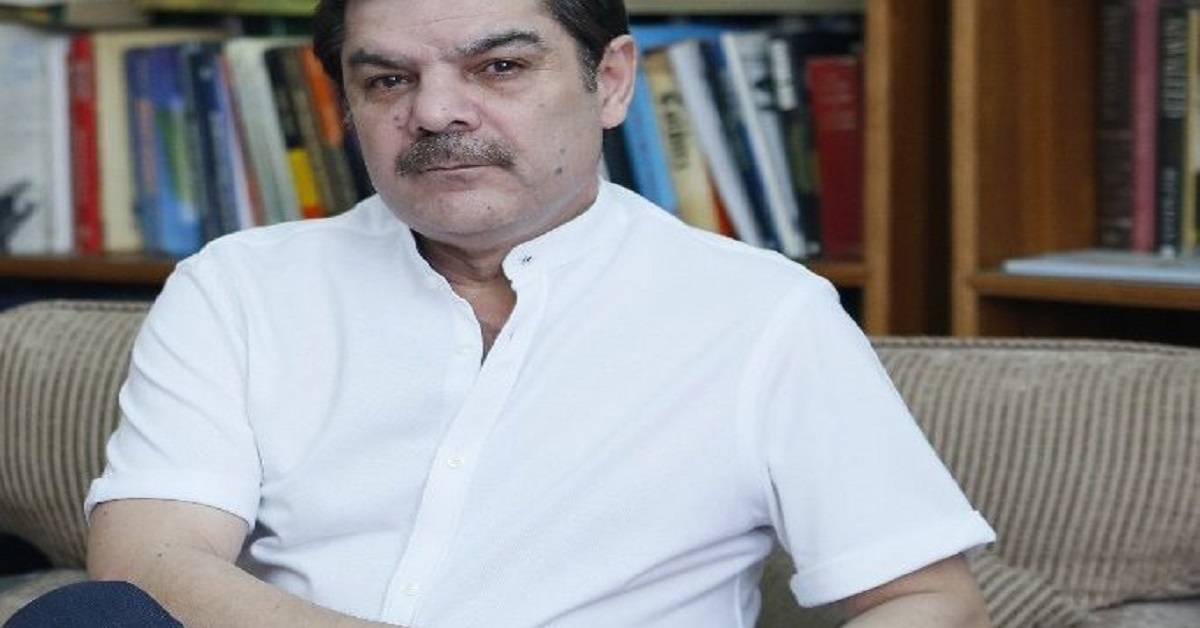 ARY News
After this incident, he joined Ary news and hosted a program Kharra Such, and through this program, he revealed the truth about multiple politicians of Pakistan. He worked for eight years with Ary news and covered many stories related to corporation and ministries of Pakistan.
In 2014 he covered news on blasphemy attempt and Geo news attack on ISI office. Ary news did the live telecasting of this scandal. Due to this he faced a lot of criticism, and many cases were filed against him. The political party of Urban Sindh Launched complain against him. The PERMA banned the new channel due to this criticism. Finally, he decided to resign from Ary news channel.
BOL TV
Soon he launched a show on a newly launched News channel 'BOL TV.' After sometime Bol tv channel was banned due to some reason. In 2015 he established the show "Khara Such "on Channel 24.
Mubasher Lucman Controversies
Malik Riaz Leaked Video
He first indulged himself into Controversy when his off-air discussion video with real estate tycoon Malik Riaz leaked on the internet, and this created a mess. Malik Riaz secretly spoke to various leading news channels of the country on 7 June 2012 and exchanged extensive camera details to include images, documentation, and receipts of Rs.
Youtube video "Malik Riaz  Interview with Mehar Bokhari and Mubashir Luqman on Dunya Tv," the behind-the-scenes footage video about Dunya News anchors Meher Bukhari and Mubasher Lucman talking to Malik Riaz in between the show appeared on YouTube on 15 June 2012. On Wednesday, the show aired on a TV station.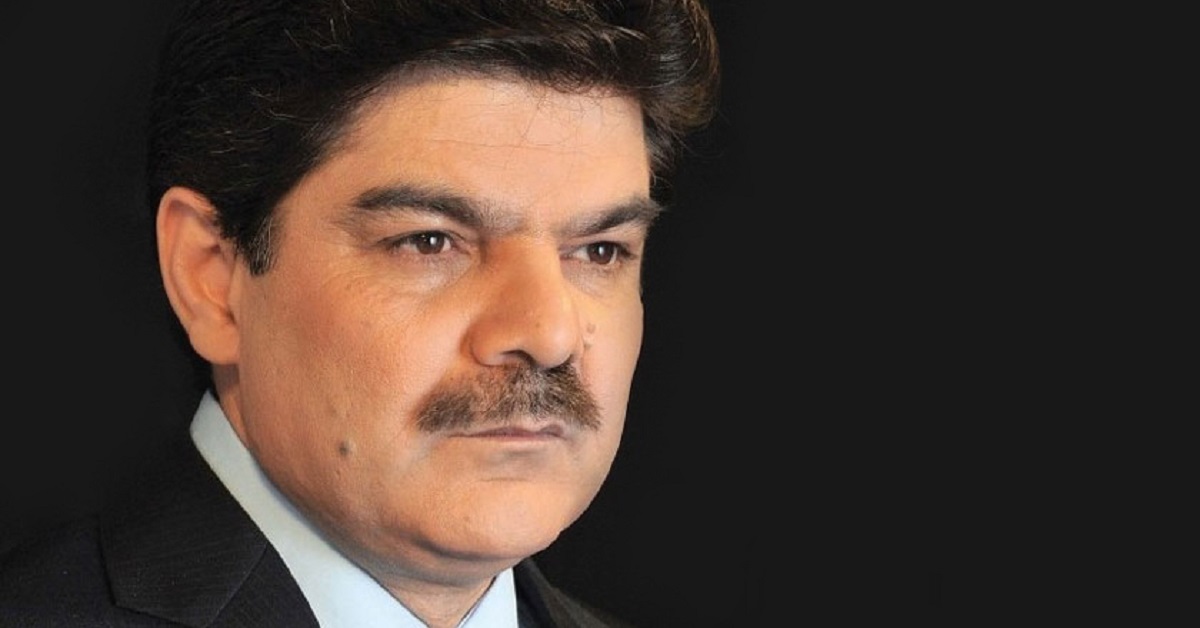 After the video got leaked on Youtube Duniya New channel filed the case against Unidentified person for publishing off-air footage of an interview with Malik Riaz, no names were given as a suspect. Pemra and Supreme Court started an investigation against the Duniya News on 16 June 2012 which was headed by two supreme justices.
Supreme Court issued a legal notice to Duniya News on 29 June 2012. After the legal notice, Mubasher was fired from Duniya News channel.
Worst List of Pakistani Celebrities
He again became a part of another controversy after releasing the best and worst actors of 2018. According to him, Feroze Khan is the first in the list of the worst actor. The Journalist added that he should be seen in modelling instead of acting.
His statement created a buzz on social media, and all the fans of Feroze Khan started criticizing Lucman. Moreover, he ranked Osman Khalid Butt and Agha Khan in the list of worst actors.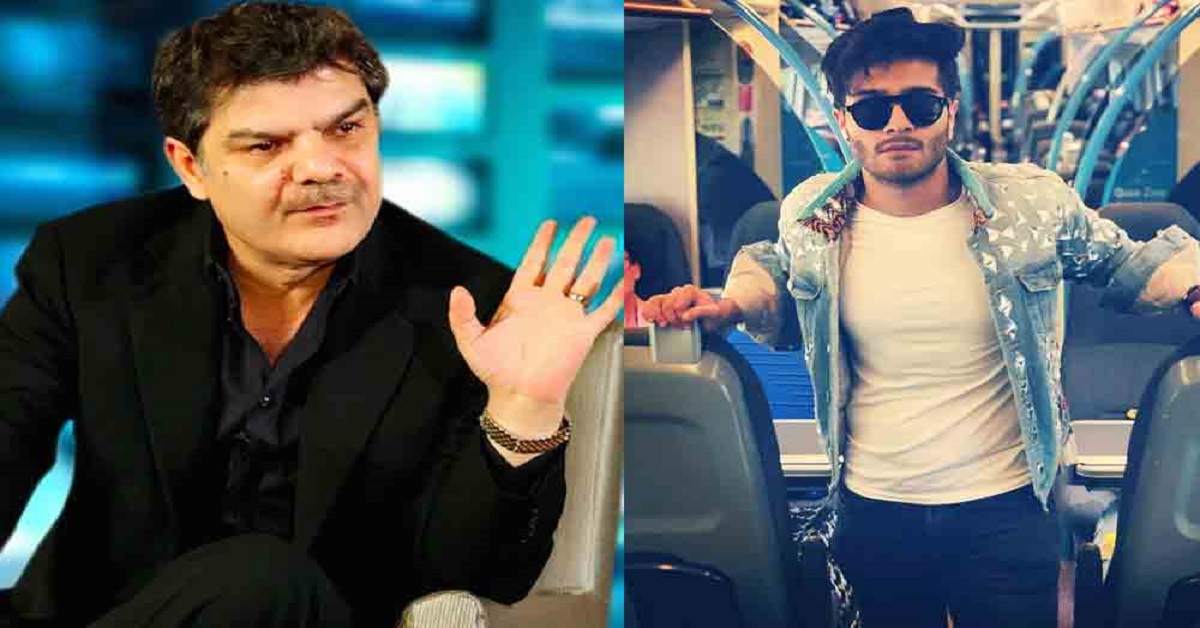 Hareem Shah Statement
TikTok star Hareem Shah and Sandal Khatak made a video on Tok Tok where they exposed Mubasher Lucman's private plane. Later Lucman files an FIR on both girls for stealing expensive stuff from the plane.
Hareem Shah made another Video as a response to FIR where she told that we exposed Lucman's private Jet that's why Mubasher Lucman is furious. People later questioned on Lucman's private Jet that how an actor afford such an expensive plane.
Social Media Handles
His social media account include
https://twitter.com/mubasherlucman
https://www.facebook.com/IamMubasherLucman/
https://www.youtube.com/channel/UCslugpmYWJiZK5rbvtcaV7Q