Fazal Ur Rehman is a senior Pakistani Politician who is currently attached to Jamiat Ulema-e-Islam Party. He has been seen opposing Pakistan Tehreek e Insaf and Imran Khan several times and demanding his resignation. Fazal is one of the educated politicians and founder of many books. This article has all the information about him, including Fazal Ur Rehman Biography and Molana Fazal Ur Rehman Books.
| Title | Description |
| --- | --- |
| Personal | |
| Name: | Fazal-ur-Rehman |
| In Urdu: | مولانا فضل الرحمٰن |
| Famous As: | Politician |
| Nationality: | Pakistani |
| Residence: | Dera Ismail Khan |
| Education: | Masters |
| Alma Mater: | Al-Azhar University Cairo |
| Religion: | Islam |
| Profession: | Politician |
| Website: | https://www.facebook.com/MaulanaFazlUrRehman/ |
| Born | |
| Date: | 19th June 1953 |
| Place: | Dera Ismail Khan, NWFP |
| Family | |
| Spouse: | Married |
| Children: | Asad Ur Rahman and Asjad Mahmood |
| Parents: | Mufti Mahmood |
| Siblings : | Atta Ur Rahman and Latif Ur Rahman |
| Career | |
| Political Party: | Jamiat Ulema-e-Islam |
| Serve As: | Leader of the Opposition |
| Old Political Affiliations: | Muttahida Majlis-e-Amal |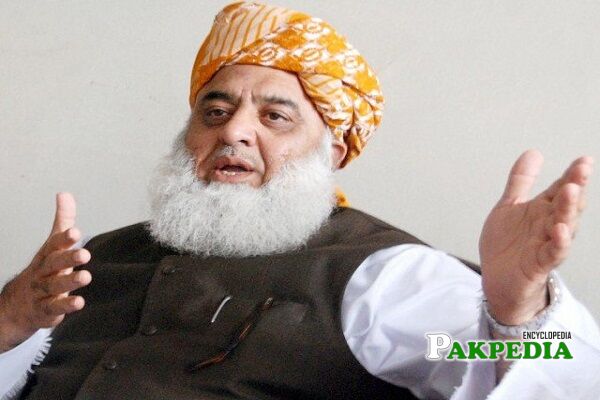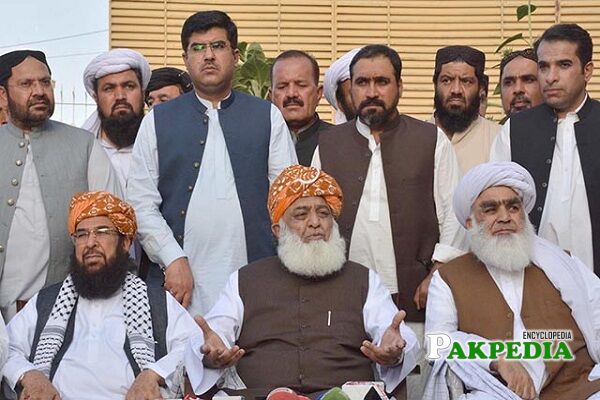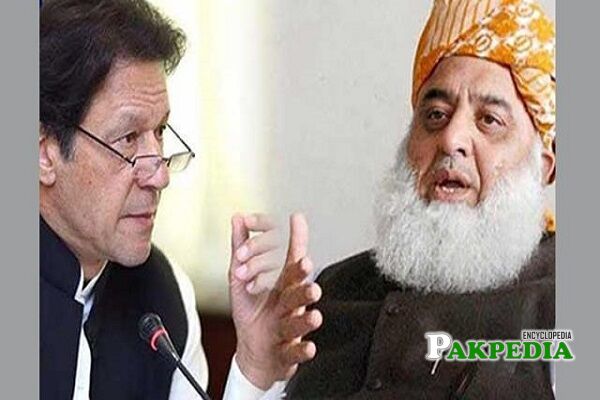 Fazal Ur Rehman Biography
Fazl Ur Rahman is known as one of the most experienced politicians in Pakistan. He always had an important role in the formation of the governments. He remained a member of the assembly from 1988 to 2018. He also served as leader of the opposition from 2004 to 2007. Fazal Rahman was considered as pro-Taliban and having relations with extremists but he successfully branded himself as a moderate leader. He is likewise a founder of various Books.
Fazal date of birth
Rahman was born to a religious family on June 19, 1953, in Dera Ismail Khan, NWFP. He is still living there with his family.
Fazal Ur RehmanFamily
His father, Mufti Mahmood, was a well known religious scholar and seasoned politician. He has two sons; Asad Ur Rahman and Asjad Mahmood. His two brothers are Atta Ur Rahman and Latif Ur Rahman and Ubaid Ur Rahman. His brothers and sons are also politicians. His son Asad Ur Rahman contested on the ticket of MMA from Tank. 
Education of Rehman
He completed his high school from Millat high school Multan. He also studied in a religious madrassa in D.I Khan. He completed his bachelors from Peshawar University where he studied Islamiat. After completion of Bachelors, Fazl went to Al Azhar University Cairo, Egypt. In Al Azhar University, he studied under reputed scholars. He completed his Master's Thesis on the political aspect of Islam which awarded him a Masters's Degree from Al Azhar University. 
Political Career
Initial Career
Fazl belonged to a religious but political Family. His father, Mufti Mahmood was a well-known politician and a religious scholar of Pakistan. He remained the Chief Minister of NWFP, now KPK. It is also on his credit that he defeated the invincible and charismatic Zulfiqar Ali Bhutto at times when he was on his peak. Having such a strong political background, Rahman participated in political activities. He took part in Islamic Unions and soon became the president of Jamiat Talba Islam NWFP now KPK. Due to his political activities and a struggle for imposing sharia in Pakistan, he faced many problems. He was once exiled from Baluchistan by chief Martial law administrator. Still the repressive measures did not satisfy and sent him to jail four times. 
Political Life
After the death of his father Mufti Mahmood, Fazl became the secretary-general of Jamiat Ulama Islam in the 1980s. At that time, he was only 27 years old. In 1988, he was elected as a member of the national assembly from D.I.Khan. This was his first national appearance at the national level. Right from that day, there was no looking back. His powerful personality and impressive speech style led him to represent Pakistan at International levels as well.  In 1994, he addressed the UN committee for human rights and the UN general assembly to raise the issues faced by the people of Kashmir and Philistine.
Protests against Oppression
After the loss in the 1990 General election, Fazal  was re-elected in 1993 from D.I Khan. He was appointed as a chairman of the standing committee for foreign affairs. After another loss in 1997, he visualized the political turmoil of the region and started nationwide protests against American oppression. He openly criticized America and threatened Washington to face the consequences of Jihad if the bombing of Afghanistan continued. He also warned the government of General Pervez Musharraf to stop support of America in the name of war on terror. Once again, Rahman was put under house arrest for instigating violence against the government. Later he was set free and the cases were withdrawn. 
As an emerging leader
He formed Muthahidda Majlis e Amal which was an alliance of the religious parties of Pakistan. After another victory in 2002 elections, he became the opposition leader from 2004 to 2007.  His victories in the next elections continued. He was part of the government of PPP from 2007 to 2012. He was nominated as the head of the Kashmir committee which was given the status of Federal Ministry in 2014 by Nawaz Sharif. He was also part of the Sharif Government from 2013 to 2018. It was the time when he became a strong opponent of Imran Khan. He declared that he is supported by the west.
Freedom Movement
After the political parties accused Imran Khan to be selected by the establishment, Fazal called APC to start a nationwide protest against the government. It was the election in which most of the senior politicians could not secure even their constituencies. In 2019, Rahman started a March towards Islamabad and demanded the resignation of the Prime Minister Imran khan. He started a protest from Sukkur and traveled to Sindh and Punjab and reached Islamabad. The protest was joined by other political parties like PMLN, ANP, PPP, and many more. He was the only leader who took the front seat against the government and brought thousands of people to Islamabad to protest until Imran Khan resign. After giving a tough time to the government and calculating the scenario, Fazal called for a nationwide protest and dissolved the sit-in.
Results of his Sit-in
Though it is considered as a failure but the intellectuals call it a victory for him. After the loss in the election, he was accused of having no street power which he displayed. He also emerged as a leader who must be considered. The two main parties, PPP and PMLN could not make it to the streets. Fazal was underestimated to have no power for an organized movement but he answered all.  
Molana Fazal Ur Rehman Books
As a Founder
Navīd-i inqilāb
Insānī ḥuqūq
Z̤arb-i darvesh
K̲h̲ut̤bāt-i Qā'id-i Jamʻīyat
Mushāfihāt
Books Written on Him
Abdulqayyūm Shaik̲h̲
Momin K̲h̲ān ʻUs̲mānī
Maulānā Muḥammad Qāsim Ḥaqqān
Social Media Handle
His social media accounts incorporate