Nasir Schon is a Pakistan-based renowned business leader and works as CEO (Chief Executive Officer) of Schon Group and Honorary Consulate General of Sierra Leonean in Karachi. He belongs to Karachi, but currently, he is living in the United Arab Emirates.
He purchased the 6th team of PSL Multan Sultans and made it the most expensive squad. This article has all the information about him, including Nasir Schon Biography.
| Title | Description |
| --- | --- |
| Personal | |
| Name: | Nasir Schon |
| Full Name: | Syed Nasir Hussain Schon |
| Local Language Name: | سید ناصر حسین شون |
| Famous As: | Businessman |
| Nationality: | Pakistan |
| Residence: | United Arab Emirates |
| Education: | New York University |
| Religion: | Islam |
| Profession: | Businessman |
| Website: | Schon Properties |
| Net Worth: | Nasir Schon has a Net Worth of 1 Billion Dollars |
| Born | |
| Date: | 28 November 1957 |
| Place: | Karachi, Pakistan |
| Family | |
| Children: | Asher Schon, Khizar Schon |
| Parents: | Syed Ather Husain |
| Siblings : | Syed Tahir Husain |
| Career | |
| Company Name: | Schön Properties |
| Years Active: | 2007 |
| Type: | Private |
| Founder : | Tahir H. Schön & Nasir H. Schön |
| Headquarters : | United Arab Emirates |
| Area served: | Pakistan |
| Key people: | Tahir H. Schön (Chairman) & Nasir H. Schön (Co-Chairman) & Danial H. Schön (President) & Asher Schon (President) |
| Products: | Real estate |
| Founded : | 2007 |

Nasir Schon Biography
Nasir is a renowned Pakistani businessperson and is an asset for Pakistan as he has introduced many new and unmatched business ventures and utilizes new technologies in his business. He is 1st Pakistani to own Rolls-Royce. Schon Group's directors moved to Dubai in exile in 1997 after former PM Benazir was dismissed.
These directors have close ties with Asif Zardari. Nawaz's government auctioned many assets of this group. The only Pakistani group has paid more than three billion rupees to the government to return from banishment. Residing in Dubai provided Nasir with an opportunity to begin businesses there.
Presently, working on a real-estate project entitled 'Dubai Lagoon' having an $830 million worth, the Schon group strives to get its assets back. Schon Properties won CNBC Arabian Property Awards. Dubai Lagoon secured an award for best mixed-use development while the Business Park project won the prize for developing the best office.
Nasir Date of Birth
He opened his eyes on 28th Nov 1957.
Education of Nasir
He completed his graduation from New York University.
Nasir Schon Family
His father, Captain Athar Schon Hussein, was a pilot in PIA (Pakistan International Airlines). His son Ashar Schon has also followed his father's footsteps and joined his family business. He is serving at a Presidential post in Schon Properties. Nasir's brother Tahir Schon is the owner of the renowned business group Schon Group.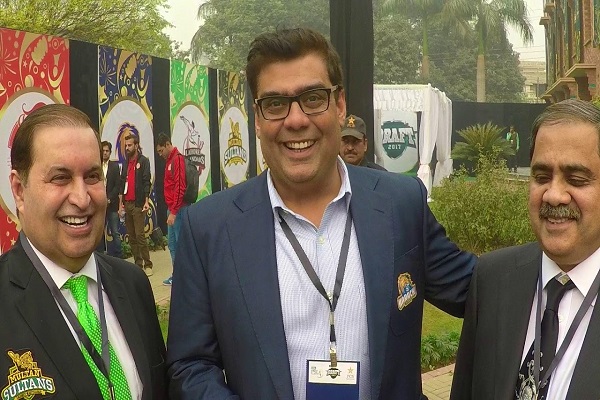 Career
The Schon group started functioning in 1982, and in 1995 reached the heights of success when this group owned Pak-China fertilizers, Schon Textiles, Schon Bank, and National Fibers. Schon Properties is based in the United Arab Emirates and is a Schon Group division and encompasses various business holdings and interests.
Entrance into Real-Estate Market
In 1996 Schon Properties moved into the real-estate market of the United Arab Emirates. Initially, the firm specialized in building and leasing management, but with the estate boom and development of Freehold Law, the organization decided to advance into real-estate development.
Dubai Lagoon
The flagship project of Schon Properties was 'Dubai Lagoon' that also secured a CNBC (Consumer News & Business Channel) Arabian Property Prize for Best Mixed-Use Development. Dubai Lagoon was intended to be a flat residential house situated in DIP (Dubai Investment Park).
The project has to cover about forty acres of land with forty-nine residential buildings consisting of four-thousand flats with on-premise facilities but unfortunately didn't reach completion. However, the developmental process started again.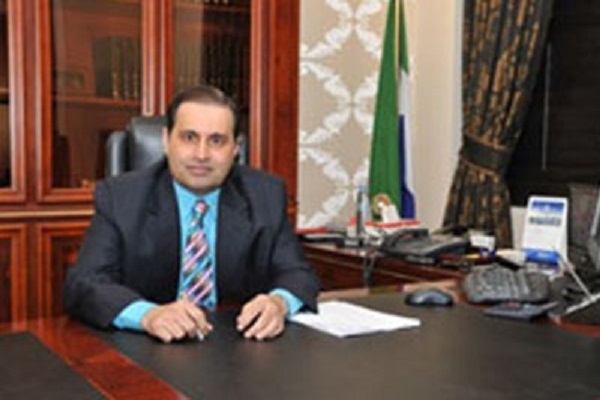 Schon Business Park
In 2007 the Schon Business Park's development was started. The park consists of four-hundred and ten offices having a space for four-thousand employees. The park was awarded CNBC (Consumer News & Business Channel) Arabian Property Prize for the Best development of offices.
Use of Technology
Schon Properties assured in Nov 2008 to incorporate Leadership in Energy & Environmental Design (LEED) standards, USGBC (U.S. Green Building Council) developed green building rating system in their future ventures. To fulfill this claim, Schon Properties contacted LEED specialists 'Whitby Bird' to ensure their conformity with Leadership in Energy & Environmental Design (LEED) standards.
The Schon Properties added Crystal Lagoons technology by Fernando Fischmann in the Dubai Lagoon venture, which prevents greening water with algae.
Participation in Cityscape Abu Dhabi Event
The Schon Properties appeared in the Cityscape Abu Dhabi event. The developer emphasized its increasing prominence in the United Arab Emirates real-estate sector by displaying its investment and property opportunities.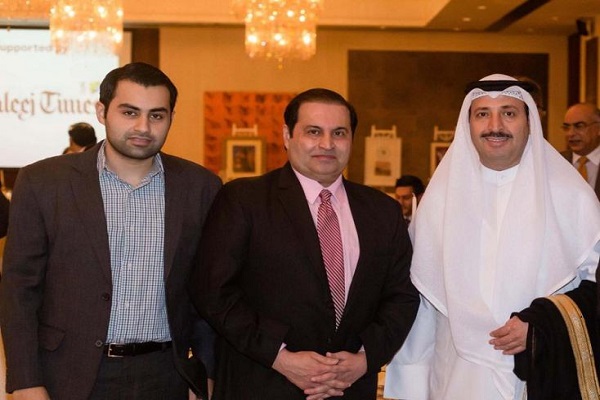 Forum by PBC
The PBC (Pakistan Business Council) arranged a forum in June 2008 in Dubai emphasizing the need to utilize the Muslim world's inactive capability. Chairperson of Schon Properties Tahir H. Schon was a member of the organizing committee.
This forum was a goodwill gesture of PBC to foster commercial relationships between members of the South Asian Association of Regional Cooperation (SAARC) chamber of commerce and Pakistan's business community.
Dubai Property Market, Past Present & Future
Schon Properties arranged an informative event entitled 'Dubai Property Market, Past Present & Future' in Dec 2008. Government agents from DLD (Dubai Land Department), RERA (Dubai Real Estate Regulatory Authority), and other professionals and dignitaries attended this event. The real-estate community of Dubai applauded this event as it boosted industry confidence.
iSuites
Al Hamad Group of Companies and Schon Properties announced their joint business venture to make $870m iSuites that would see constructing 2550 hotels at DIP. iSuites is a twenty-one-building project consisting of 2550 luxurious apartments, 52 cafes and restaurants, and Laguna Centrale Mall.
This project intends to fill the shortage of four-star hotel rooms in the proximity of EXPO 2020, Dubai Parks & Resorts. The total buildable area of iSuites is 2.6 million-square-feet.
Investments
In 2017 Schon Group purchased the 6th team Multan Sultans of PSL (Pakistan Super League) for 5.2 million U.S. dollars per year in the bid, making it the most expensive tournament squad. This contract is for 8-years.
Social Media Handles
His social media account include
https://twitter.com/nasirschon57