Iftikhar Thakur is a Pakistani humorist, stage actor and, humanitarian. He has done remarkable work in comedy stage plays located in Lahore. He has shown his acting skills in several telefilms, and stage plays in different languages, including Pothwari, Urdu, and Punjabi. "Maikey Khairu England Series" was a successful telefilm that was well received by the Pothwari and Kashmiri communities. He started his artistic career with a stage play by ZA Zulfi in Islamabad and is still ruling the hearts of fans. This article has all the information about Thakur, including Iftikhar Thakur Biography.
| Title | Description |
| --- | --- |
| Personal | |
| Name: | Iftikhar Thakur |
| Local Language Name : | افتخار ٹھاکر |
| Famous As: | Comedian |
| Nationality: | Pakistan |
| Residence: | Mian Channu Khanewal |
| Education: | Graduation |
| Religion: | Islam |
| Profession: | Humorist, Stage Actor and, Humanitarian |
| Famous Show: | Mazak Raat |
| Website: | https://www.instagram.com/ifftikharthakur/ |
| Born | |
| Date: | 1st April 1958 |
| Place: | Mian Channu |
| Family | |
| Spouse: | Married |
| Children: | 3 Son and 1 Daughter |
| Parents: | Not Known |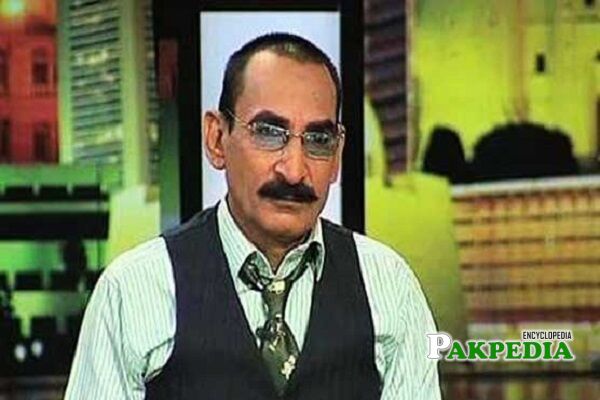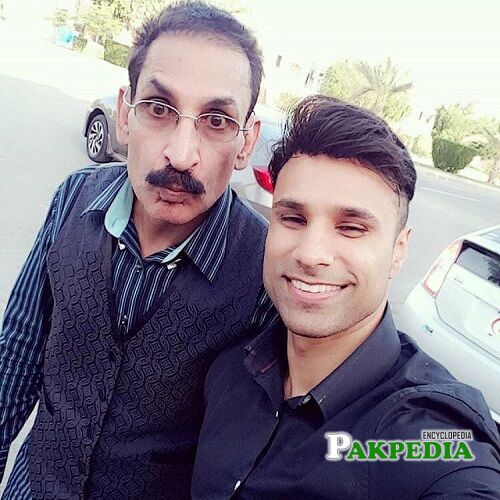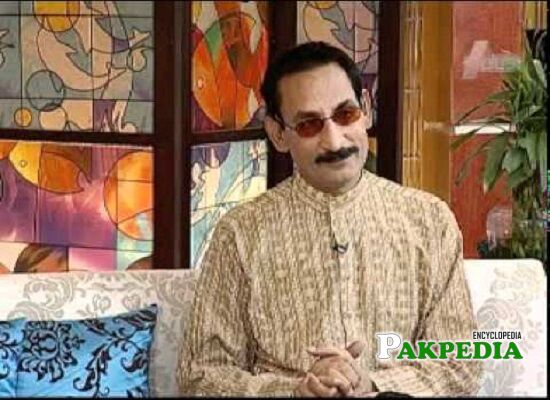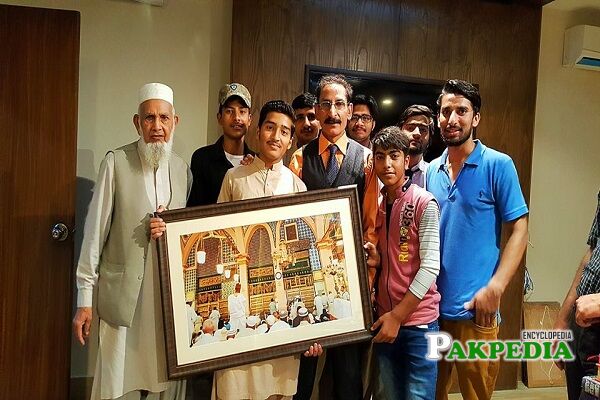 Iftikhar Thakur Biography
Iftikhar is considered one of Pakistan's most renowned comedians and now has millions of fans across the globe. His unique body language with excellent dialogue delivery has made him stand out from other artists. He has a distinct style, and he does not have the imprint of an actor. Thakur is one of the artists in our country who made the formula of 'greatness in hard work' because his practical life started from the workshop of motor mechanics instead of acting. 
He kept his inner artist alive. After that, he became successful in telefilms, TV dramas, and films as well as on stage. He is a success today who has been in show business for 26 years. In recognition of his artistic services, he was awarded the Pride of Performance by the Government of Pakistan.
Thakur date of birth
He was born with the name Iftikhar Ahmad Sheikh on 1st April 1958 in Mian Channu Punjab. He is known in showbiz as Iftikhar Thakur, and with this name, he is brightening the name of Pakistan in the whole world.
Education of Iftikhar
Thakur completed his inter from Karachi and graduated from Islamabad. He also has a formal acting education from the New York Film Academy and a degree in general education from the United States.
Iftikhar Thakur Family
He has three sons and one daughter. The atmosphere of the family is religious. He is paying full attention to the worldly education of children as well as religious education.
Showbiz Career
Initial Career
In 1993 he hosted an event that happened in Rawalpindi's Liaquat Bagh. Properly he started his showbiz career as a stage actor in 2000, and previously he worked in a car workshop. He is admired on stage for his quick response, funny gestures, faces, and weird costumes in stage dramas. He also works as a director. 'Jhoot Bol Da,' this was a phrase that became his identity, and people still remember it. 
His popular TV dramas include Double 'Sawaari,' 'Rent A Bhoot,' 'Zero Daidh Seven,' 'Raheye Na Aap Hmare Ghar,' and Lahori Gate. His role as Aftab in popular telefilm 'Miki Khairo England' is still remembered. He has worked with many renowned comedians including, Amanat Chan, Sohail Ahmad, Babu Baral, Shahzada Ghaffar, Tariq Teddy, Anwar Ali, Naseem Vicky,  Sakhawat Naz, Sajan Abbas, and Nawaz Anjum.
As a Director
His first drama as a director was 'Roti Khol Deo,' the most popular drama of the year. This Punjabi language stage play broken the previous record and won the award for the best drama of the year.
Popular Show
His performance in a famous political comedy show 'Mazak Rat' is very popular among the audience. He adopts different get-ups in this show and receives accolades.
Philanthropy
He is involved in philanthropic activities and is working for children suffering from thalassemia and hemophilia. He dreams of building a charity hospital for patients suffering from thalassemia and hemophilia.
List of Shows
Khabarnaak
Mazaq Raat
Iftikhar Thakur Movies
Payar Ke F.I.R
Saya E Khuda E Zul Jalal
Chal Meraa Putt 2
Jackpot
Kaaf Kanganaa
Majaajan
Ham Aik Hein
Chanaa Sache Muche
Gulaabo
Wotti Le Kay Jane Aey
Lafangaa
Dil Paraaye Dais Mein
Swal 700 Crore Dollar Kaa
Lahore Say Aagay
Ishq Positive
List of Dramas
Lahori Gate
Double Sawaari
Don Number One
Laggan
Salaa Bara Niraala
Nizam
Zero Zero Deddh Seven
Mazaq Raat
Sawaa Teen
Nawaab Ghar
Mastii Gate
List of Telefilms
Mikii Kharoo England
Mein Juliaan England
Social Media Handles
His social media account include