Najam Sethi is a Pakistan-based businessperson, journalist, and Marxist. He founded a Lahore-based English language newspaper, TFT (The Friday Times) & Vanguard Books. He previously served as Chairperson of PCB (Pakistan Cricket Board), CM Punjab, and caretaker Federal Minister.
Being a journalist, he is acting as editor-in-chief of TFT. He is also serving as chairperson of PSL (Pakistan Super League). He has hosted the current affairs program 'Apas Ke Bat' on Geo News. Najam Sethi daughter Mira Sethi is a notable Pakistani actress and writer while his son Ali Sethi is a prominent singer. This article carries every piece of information about him, including Najam Sethi Biography.
| Title | Description |
| --- | --- |
| Personal | |
| Name: | Najam Sethi |
| Famous As: | 1999 Arrest by ISI |
| Nationality: | Pakistani |
| Residence: | Lahore, Pakistan |
| Education: | PhD |
| Religion: | Ahmadi |
| Profession: | Journalist, Businessman |
| Website: | www.najamsethi.com |
| Awards : | He received many awards |
| Notable credit: | Editor-in-Chief The Friday Time |
| Born | |
| Date: | 1948 |
| Place: | Lahore |
| Family | |
| Spouse: | Jugnu Mohsin |
| Children: | Mira Sethi and Ali Sethi |
| Parents: | Razia Sethi and Abdul Aziz Sethi |

Najam Sethi Biography
Najam is a competent journalist and a business person having many feathers in his cap. Along with his wife, Jugnu, he disclosed corruption of the government and got arrested for these courageous actions but stayed firm to his views.
He and Jugnu received the 'International Press Freedom Award' of USA-based CPJ (Committee to Protect Journalists) in 1999 that recognizes journalists who display courage and bravery in defending media freedom despite imprisonments, treats, or attacks.
Ten years later, he received the 'Golden Pen of Freedom Award,' a press autonomy award of WAN-IFRA (World Association of Newspapers) in 2009. Pakistan's President awarded him Hilal-i-Imtiaz in 2011.
Najam Date of Birth
He was born in 1948 in Kasur, Pakistan. Currently, he lives in Lahore.
Education of Najam
He did graduation from GC (Government College) Lahore in 1967. He received Gold Medal topping P.UP.U.unjab University). In 1970 he did BA B.A.nors in Economics from the University of Cambridge, U.K. Clare College awarded him Davies Prize, where he stayed for a year as a 'Ph.D. research fellow.'
Najam Sethi Family
He married his fellow journalist Syeda Maimanat Mohsin known as Jugnu. Jugnu is a politician as well. She, along with her husband, published TFT (The Friday Times). The couple is parents to two children the daughter Mira Sethi who is working as an actress and a journalist, and son Ali Sethi, a singer, and an author.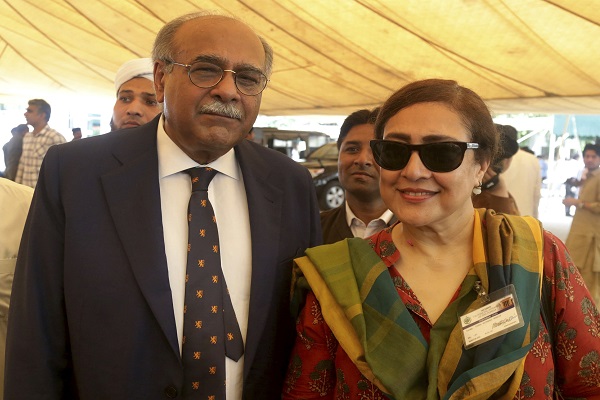 Career
Independent Newspaper
During his time in imprisonment in 1984 on copyright charges, he thought of launching an independent newspaper in Pakistan. No newspapers stood up against his arrest. Next year he and Jugnu tried for a publishing license under Jugnu's name. Nawaz Shareef called Mohsin into his office and discussed the application; she said that she wants to publish a chit-chat platform with many photographs of weddings and parties.
In 1987 it got approved, but she requested a delay for one-year to avoid 1st issue happening during Gen Zia-ul-Haque's dictatorship. In May 1989 1st issue of the paper appeared.
Detention
In 1999 he interviewed the BBC (British Broadcasting Corporation) TV show Correspondent, who was deciding to mention the corruption in the government of Shareef. In May, he got a warning from his contacts that the Nawaz government has interpreted his interview to BBC as an action against his government, and officials intended to arrest Sethi.
On 8th May, Punjab Police arrested him from his house. His wife stated that eight armed officials entered their house, attacking their security guards. When the family asked officers to display warrant, they threatened them to shoot Najam at the spot. He was detained without any charges for a month.
Support from CPJ and Wolfensohn
AI A.I.mnesty International) stated that his detention was linked with his inquiries into governmental corruption and called him a POC (Prisoner of Conscience). The United States-based CPJ (Committee to Protect Journalists) delivered a protest letter to PM Nawaz Shareef. The President of World Bank, James Wolfensohn, also called Nawaz for Sethi's release.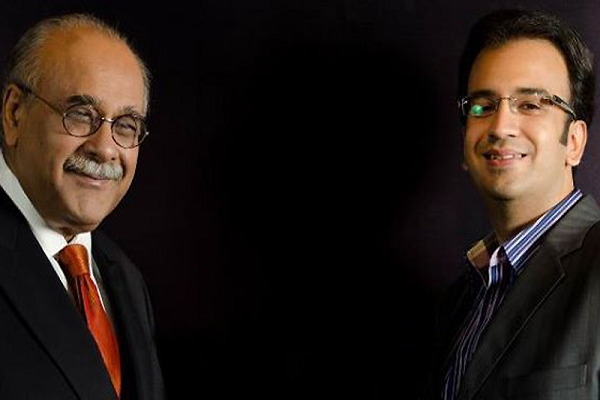 Got Freedom
On 1st June, higher authorities and officials charged Najam with 'Fostering Hostility Between Various Groups' and 'Condemnation of State's Creation and backing elimination of its supremacy' and moved him to possession of the police.
However next day Pakistan Supreme Court stated that the government had given insufficient proofs to justify Najam's arrest. So, the charges were dropped, and he was freed.
Published My Feudal Lord
In 1991 Sethi and Mohsin's publishing firm 'Vanguard Books' published Tehmina Durrani's book 'My Feudal Lord.' Durrani wrote about her married life with renowned political figure Mustafa Khar. She alleged that Mustafa abused and mistreated her. It was politically explosive writing that gained the status of the hottest book of Pakistan. She signed the contract giving foreign rights to Jugnu and gave her fifty percent of the foreign royalties.
Durrani Accused Najam
On 19th May 1999, during the incommunicado arrest of Sethi, Durrani accused him of stealing all earnings from her book and stated that Sethi's acts were more hypocritical than her experience with Mustafa. In 1992 the dispute over foreign rights was resolved out of court.
The UK U.K.sed newspaper 'The Independent' reviewed the contracts and described Sethi and Jugnu as an innocent and injured party.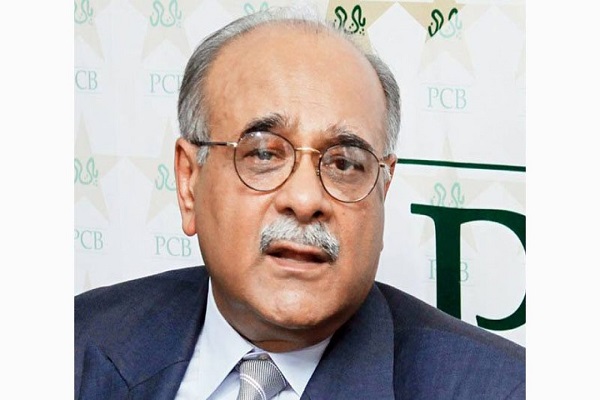 Designated caretaker CM
He was designated as caretaker CM Punjab on 26th March 2013 for the 2013 General Elections planned to be held on 11th May 2013. PPP (Pakistan Peoples Party) presented his name, and the opposition Pakistan Muslim League (PML-N) agreed on it.
Then he became CM of Punjab. On 6th June 2013, he favored newly elected PML-N (Pakistan Muslim League) leader Shehbaz Shareef. PTI, the defeated party, accused Najam of fixing the 2013 elections in thirty-five constituencies.
Appointment as PCB Chairperson
PM Nawaz Shareef designated him as acting chairperson of PCB (Pakistan Cricket Board) after IHC (Islamabad High Court) set him at the post of interim chairperson until the pending case on current chairperson Zaka Ashraf was resolved. Later IHC's 2-member bench cleared Ashraf and ruled his restoration as PCB chairperson. Sethi then discontinued his chairmanship.
Social Media Handles
His social media account include
https://twitter.com/najamsethi
https://www.facebook.com/TheRealNajamSethi/