Najam Sethi is a Journalist, Political Commentator and host. He is the editor-in-chief of the Friday Times. He appears on Geo news as a host in AAPAS KI BAAT and Chairman of PSL. Sethi was appointed as a CM in Punjab. He was also the Chairman of Pakistan Cricket Board. He awarded many awards like International Press Freedom Award, Golden Pen of Freedom & Hilal-e-Imtiaz. Najam Sethi is a father of two known celebrities as well the one is Ali Sethi anchor and second is actress Mira Sethi. Sethi is also a Chairman Executive Committee of Pakistan Cricket Board. [1] Summary Summary
| Title | Description |
| --- | --- |
| Personal | |
| Name: | Najam Sethi |
| Famous As: | 1999 Arrest by ISI |
| Nationality: | Pakistani |
| Residence: | Lahore, Pakistan |
| Education: | Sethi studied economics at the Government College, and later moved to Clare College at the Cambridge University where he received his master's degree in economics and progressed as a PhD student |
| Religion: | Ahmadi |
| Profession: | Journalist, Businessman |
| Website: | www.najamsethi.com |
| Awards : | Sethi won the 1999 International Press Freedom Award of the US-based Committee to Protect Journalists and the 2009 World Association of Newspapers' Golden Pen of Freedom Award. |
| Notable credit ;: | Editor-in-Chief The Friday Time |
| Born | |
| Date: | 1948 |
| Place: | Lahore |
| Family | |
| Spouse: | Jugnu Mohsin |
| Children: | Mira Sethi and Ali sethi |
| Parents: | Razia Sethi and Abdul aziz Sethi |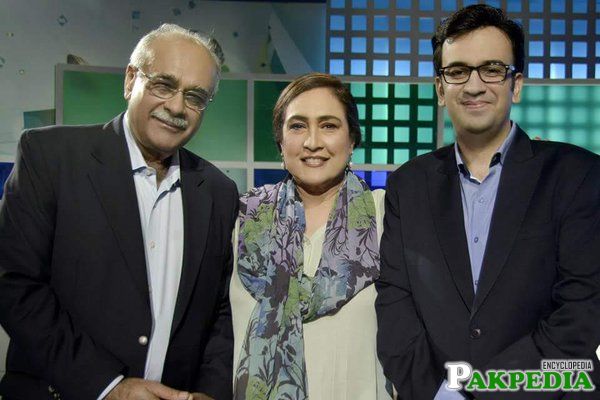 Background of Najam Sethi

After the loss of East Pakistan in 1971, the populist PPP had formed a new elected government at the centre, whereas the leftist NAP was heading the provincial government in Balochistan. In 1973, the PPP regime accused NAP of fostering a separatist movement in Balochistan and dismissed it. In reaction, hordes of Baloch tribesmen picked up arms and triggered a full-fledged guerrilla war with the Pakistan Army.
About five members of the London Club decided to quit their studies in London, travel back to Pakistan and join the insurgency on the Baloch nationalists' side. They were all between the ages of 21 and 25, came from well-off families and, what's more, none of them was Baloch. In fact they were all from Punjab. They included Najam Sethi, Ahmed Rashid, Rashid and Asad Rehman and Dalip Dass.when the PPP regime was toppled in a reactionary military coup in 1977. Dalip Dass and Najam Sethi were arrested.
Asad Rehman, Ahmed Rashid and Dalip Dass were the three who escaped into the mountains to join the Baloch tribesmen, whereas Najam Sethi and Rashid Rehman stationed themselves in Karachi to raise funds and awareness about the Baloch cause.
According to Sethi, he first conceived of the idea for an independent Pakistani newspaper out of frustration: while briefly imprisoned in 1984 on trumped-up copyright charges, no newspapers had protested his arrest. The following year, he and Mohsin applied for a publishing license under Mohsin's name, since Sethi was "too notorious an offender" to be approved. Called into Nawaz Sharif's office to discuss the application, Mohsin told him that she intended to publish "a social chit chat thing, you know, with lots of pictures of parties and weddings". It was finally approved in 1987, but Mohsin requested a one-year delay to avoid the first issue coming out during the dictatorship of General Zia ul Haq. The paper's first issue appeared in May 1989. [2] Background of Najam sethi  
Death Threats

Najam Sethi, the star of one of Pakistan's top rated political chatshows, does not travel far to work. For the three nights a week his programme is on air, Sethi simply opens his bedroom door and walks into a purpose-built studio.
Since January the veteran journalist has been broadcasting from the glossy, little studio because he fears his public criticism in Aapas Ki Baat (Just Between the Two of Us) of one of Pakistan's most powerful institutions could get him killed. A staple of Sethi's show is raking over the history of "failed military strategies, lost wars, misadventures and coups" by Pakistan's generals.
Sethi began to feel seriously concerned for his safety after the US raid on Osama bin Laden's compound last May, after he told his audience Pakistan must have been "complicit or incompetent" during the al-Qaida chief's decade-long stay in the country.
The broadcast led to a "stormy" face-to-face confrontation with a very senior ISI official. "He accused me of everything, anti-Pakistan, anti-army, anti-everything," Sethi said. Weeks later the journalist Saleem Shahzad, who wrote extensively about the Taliban, al-Qaida and the ISI, was found dead in a canal. Sethi told viewers Shahzad had been tortured to death by the ISI. Sethi and his wife, the journalist Jugnu Mohsin, hoped the danger would die down if they left the country. After four months abroad, Sethi returned to find he was still at risk, despite going public about the threats against him.
"On the first programme I did when I came back, I said I had been facing threats from state and non-state actors," he said. "And I warned that if anything should happen to me or my family we would hold the military establishment at the highest level responsible."
Security cameras now cover his house, which he rarely leaves. Soon he will have an armoured vehicle for his occasional forays into the city. Trusted guards from Mohsin's ancestral village have been drafted in to keep an eye on the guards provided by the government. [3] Death Threats   
PCB elects Najam Sethi as its 30th Chairman

The Pakistan Cricket Board (PCB) elected Najam Sethi as its 30th chairman on Wednesday in a Board of Governors meeting at the National Cricket Academy in Lahore.
Sethi, who is heading the successful Pakistan Super League, was elected unopposed. He is replacing Shaharyar Khan for the position and will serve a three-year term.
"Infrastructure is being improved at the grassroots level and results will be evident in the next few months," Sethi said while addressing a press conference after his election. "I am disheartened about women's cricket, but that does not mean that I want to shut the women's wing down," he said regarding Pakistan's dismal performance in Women World Cup recently and vowed to take steps for its improvement. "We are asking for a neutral venue for Under-19 World Cup, rather than holding it in India" he said, adding that the issue will come under discussion with the International Cricket Council (ICC) in his upcoming visit to Sri Lanka. [4] PCB PCB  
Mira Sethi talking about her Father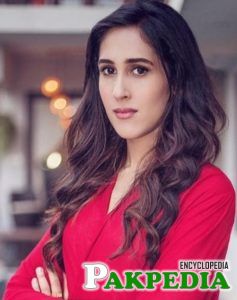 We all know that the chairman Pakistan Super League (PSL) Mr. Najam Sethi is also a political analyst and had been interim Chief Minister of Punjab before the last held general elections. But only a few know that the actress and model Mira Sethi and Coke Studio famed singer Ali Sethi are his children. None of them publically talk about each other but, last night, his daughter Mira Sethi couldn't controlled her feelings and wrote an emotional status. I try not to write or debate or pitch in about my father on public forums because he's a public figure and what I feel for and about him — affection, love, pride, amusement/bemusement — may not be what others feel (certainly in that order)," "Today I am emotional. I am sitting in Qaddafi stadium with goosebumps on my arms," she continued. She wrote that she got emotional when she saw electrifying scenes during PSL final. "I am emotional today because the energy in the stadium is electric. Everyone is smiling. A girl of 6 waved at me from her stand above: "Mira baji!" A huge grin on her face. Her mother beside her, waving, smiling, laughing, actually."
"25,000 Pakistanis — young and old and men and women and excitement-addled children — are here. Some of the kids are too young to know or be obsessed with cricket. But they're smiling because their parents are smiling: Something Good Is Happening. They want to be a part of it," she added.  [5] Mira Sethi  
Awards
The All Pakistan Newspapers Society has congratulated its President Hameed Haroon, the past president and senior publisher Syed Faseih Iqbal and renowned journalist Najam Sethi for the highest civil award, Hilal-e-Imtiaz, to be awarded to them by the President of Pakistan today. Secretary General, APNS, Sarmad Ali has felicitated Hameed Haroon, Syed Faseih Iqbal and Najam Sethi for being conferred with the highest civil award in recognition of their services rendered to the profession of journalism. The APNS has appreciated the Government of Pakistan for acknowledging the role of the leaders of the profession.
Pakistan editor-in-chief Najam Sehti accepts Golden Pen of Freedom Award
Posted on Thursday, March 18, 2010 in Awards
The editor-in-chief of two Pakistani newspapers received the Golden Pen of Freedom Award today at the WAN-IFRA 2009 World Newspaper Congress – World Editor's Forum.
Najam Sethi, editor-in-chief of the Daily Times and Friday Times accepted his award Tuesday, 1 December, in Hyderabad, India, at the opening ceremony of the conference. [6] Awards Awards
Resignation
The departure of Najam Sethi from Pakistan Cricket Board is confirmed when he gave his resignation papers on 20th August 2018. Right after his resignation Imran khan nominated Ehsan Mani as a new chairman of PCB. The chances of his resignation were quite obvious when he tweeted that "waiting for the new Prime Minister to take an oath" before deciding to hand in his resignation. Sethi was appointed as a chairman in 2017 by Nawaz Sharif and since then he did a lot for the cricket.