Muhammad Rafiq Tarar (born November 2, 1929) was ninth [1] Ninth president of pakistan President of Pakistan from January 1, 1998 until June 20, 2001. During Pakistan's independence in 1947, Rafiq Tarar performed voluntary duty as a relief worker in camps set up by Muslim Students Federation for refugees, migrating from India to Pakistan.
Muhammad Rafiq Tarar graduated from the Islamia College in Gujranwala, in 1949. In 1951, Mr. Tarar secured his Law Degree from Law College, Lahore. During the same year he was enrolled as a Pleader. He also was enrolled as an Advocate in the Lahore High Court during October 1955. After graduating, he established a practice in Gujranwala before rising to the position of Additional District and Session Judge and later District and Session Judge.In 1971 he became Chairman of the Punjab Labor Court. He was alleviated as a judge of Lahore High Court in October 1974 and later became the Chief Justice of the same court in 1989. Earlier, during his days as Judge of the Lahore High Court, he also served as member of the Pakistan Election Commission. Justice Muhammad Rafiq Tarar was elevated as a Judge of the Supreme Court in January 1991, from which he retired in November 1994 on attaining the age of 65 years.[2] Muhammad Rafiq Tarar
He was brought out of his retirement by Mian Muhammad Nawaz Sharif and afterwords he was elected as member of the Senate in 1997 on the PML(N) Party ticket.Later in the same year he was elected as the President of Pakistan on December 31, 1997with record number of votes..During his presidency, Tarar was mostly a figurehead ruler. The Presidency of Pakistan's powers had been slowly removed over the years, culminating in 1997 Thirteenth Amendment to the Constitution of Pakistan which removed virtually all remaining reserve powers, making the office almost entirely symbolic in nature as per the true spirit of the Pakistani constitution.Tarar was not removed from office when Pervez Musharraf seized control of the Pakistani government in 1999. While Prime Minister Nawaz Sharif was deposed, Tarar was allowed to remain in office until 2001, at which point Musharraf assumed the presidency in an attempt to both gain legitimacy and restructure Pakistan's model of government to a more presidential system rule.[3] 9th president of Pakistan  Rafiq Tarar
| Title | Description |
| --- | --- |
| Personal | |
| Name: | Muhammad Rafiq Tarar |
| Famous As: | Politician,9th President of Pakistan |
| Nationality: | Pakistani |
| Political Party: | Pakistan Muslim League(N) |
| Education: | Punjab University (BA, LLB) |
| Religion: | Islam |
| Presidential term: | 1 January 1998- 20 June 2001 |
| Resigned: | June 20, 2001 |
| Profession: | Jurist |
| Chief Justice of the Lahore High Court Succeeded by: | Mian Mahboob Ahmad |
| Chief Justice of the Lahore High Court Appointed by: | Tikka Khan |
| Chief Justice of the Lahore High Court Preceded by: | Abdul Shakurul Salam |
| Chief Justice of the Lahore High Court In office: | 6 March 1989 -31 October 1991 |
| Senior Justice of the Supreme Court of Pakistan Appointed by: | Ghulam Ishaq Khan |
| Senior Justice of the Supreme Court of Pakistan Nominated by: | Benazir Bhutto |
| Senior Justice of the Supreme Court of Pakistan In office : | 17 January 1991 – 1 November 1994 |
| 9th President of Pakistan Succeeded by: | Pervez Musharraf |
| 9th President of Pakistan Preceded by: | Farooq Leghari |
| 9th President of Pakistan Prime Minister: | Nawaz Sharif |
| 9th President of Pakistan In office : | 1 January 1998 – 20 June 2001 |
| Cabinet: | Sharif Cabinet |
| Born | |
| Date: | 2 November 1929 |
| Place: | Ghakhar Mandi, Punjab, British Raj (now in Punjab, Pakistan) |
Biography

Muhammad Rafiq Tarar was born on November 2, 1929, in a middle-class family of the village Pirkot in District Gujranwala, near Lahore. After graduating from Islamia College, Gujranwala, in 1949, Mr. Tarar secured his Law Degree from Law College, Lahore, in the year 1951. The same year he was enrolled as a Pleader. In October 1955, he was enrolled as an Advocate in the Lahore High Court. He established a practice in Gujranwala before rising to the position of Chairman, Punjab Labor Court in 1970. Four years later he entered the High Court and was appointed as the Chief Justice of Lahore High Court. Earlier, during his days as Judge of the Lahore High Court, he also served as member of the Pakistan Election Commission. Justice Muhammad Rafiq Tarar was elevated as a Judge of the Supreme of Court in 1991, from which he retired in November 1994 on attaining the age of 65 years.
Following his retirement from the Judiciary in March 1997, Mr. Tarar moved from a legal to a political career. He was elected as member of Senate on P. M. L. (N) ticket. On December 31, 1997, he was elected as the President of Pakistan. His appointment as the President is widely attributed to his close ties with the family of the then Prime Minister of Pakistan, Mian Muhammad Nawaz Sharif.On June 20, 2001, by virtue of a Provisional Constitutional Order, he was replaced by General Pervez Musharraf, who himself became the President.
Immediately after Independence in 1947, Rafiq Tarar performed voluntary duty as a relief worker in camps set up by Muslim Students Federation for refugees, migrating from the riot-torn India to Pakistan. He has a passion for poetry and literature, with a deep insight into classic Persian Literature. He is married and has four children; three sons and a daughter.
President of Pakistan
After Farooq Leghari's[4] Farooq Leghari resignation in 1997, he was nominated as a candidate for the President of Pakistan.On 31 December 1997, in an indirect election, [5] Election in Pakistan Tarar was elected by a huge margin,getting 374 of 457 votes of the Electoral College[6] Electrol college Pakistan against Aftab Mirani of PPP (a PML(N)'s [7] rival) who got 31 votes, and Muhammad Shirani of JUI(S) who got 22 votes. This was the largest margin in such elections.
Upon becoming President, Tarar was an unassuming and merely ceremonial figurehead who kept a low profile, and avoided news media, and he remained a devoted servant and loyalist of the Sharif family. He readily signed the Thirteenth, [8] Thirteenth amendent to the constitution of Pakistan Fourteenth,[9] Fourteenth amendent to the constitutiion of Pakistan and Fifteenth amendments to the Constitution of Pakistan [10] Constitution of pakistanthat limited the powers of the presidency.
The President of Pakistan's powers had thus been slowly removed over the years, culminating in the 1997 Thirteenth Amendment to the Constitution of Pakistan [11] Pakistan Armed Force which removed virtually all remaining reserve powers, making the office almost entirely symbolic in nature as per the true spirit of the Pakistani constitution.
Tarar did not endorse the 1999 Pakistani cup stat [12] 1999 Pakistani coup by the Pakistani military which elevated General Pervez Musharraf, Chairman Joint Chiefs of Staff Committee,[13] Chairman joint cheif to staff committe since he was an appointee of the Nawaz Sharif-regime.The Pakistani military thus decided not to retain Tarar as the President for his full term of five years, given his partisan attitude.On 21 June 2001, General Musharraf who acted as Chief Executive in capacity, enforced the Legal Framework Order, [14]Legal framework order 2002; Musharraf removed Tarar as he read the paragraph: "Mr. Muhammad Rafiq Tarar has ceased to hold the office of the President with immediate effect."
Retirement
Tarar retired from the national politics and settled in Lahore.He retained a good friendship with Nawaz Sharif and is a close retainer of the Sharif family.[15] Third sharif ministry His ex-daughter in law, Saira Tarar, [16] Saira tarar is a member of the Third Sharif ministry, serving in Ministry of National Health Services Regulation and Coordination[17] Ministry of national health service regulation and coordination
Former President Rafiq Tarar Sabotaged Subverted the Judiciary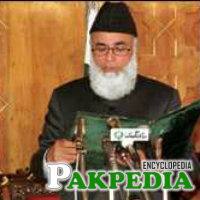 The Lahore High Court accepts (Feb 9, 1998) the constitutional petition filed by Rafiq Tarar against his disqualification by the (former) Acting CEC and declared him qualified to contest for and hold the office of President. The acting CEC, Justice Mukhtar Ahmed Junejo of the Supreme Court, had found Mr Tarar, a former Supreme Court Judge, guilty of propagating views prejudicial to the integrity and independence of the judiciary at the time of his nomination as a presidential candidate under Article 63(G) of the Constitution and debarred him from the December, 1997 contest. –
Former Chief Justice Supreme Court of Pakistan, Syed Sajjad Ali Shah narrating details as to how Mian Nawaz Sharif and PML – N had attacked the Supreme Court of Pakistan in 1997.
Nawaz Sharif ( PML – N) Attacked Supreme Court 1[18] Former President Pakistan blogspot.com