Mayo hospital is the ancient and considerable hospitals in Pakistan that was constructed in 1871. It is located in Lahore and associated with the most distinguished medical institutes of Asia, King Edwards Medical Institute. It provides free and quality treatment to poor people. This article has all the information about this Hospital, including Mayo Hospital History.
| Title | Description |
| --- | --- |
| Details | |
| Type: | Hospital |
| Location: | Lahore |
| Locally Known as : | Lord Mayo |
| Website: | www.mayohospital.gop.pk/ |
| Email: | [email protected] |
| Services: | Clinical Services Diagnostic Services |
| Address: | Hospital Road,، Lahore 54000 |
| Phone: | +92 42 99211129 |
| Organisation | |
| Founded : | 1871 |
| Designed by: | Pudon and engineered by Rai Bahadur Kanahya Lal |
| Designed by: | A. R. Hye |
| Architecture: | Italian |
| Care System: | (ICU),(CCU) |
| Affiliated University: | King Edward Medical University |
| Funding By: | Pakistan Government |
| Services | |
| Beds: | 850 |
| Emergency Department: | Accident and Emergency Department |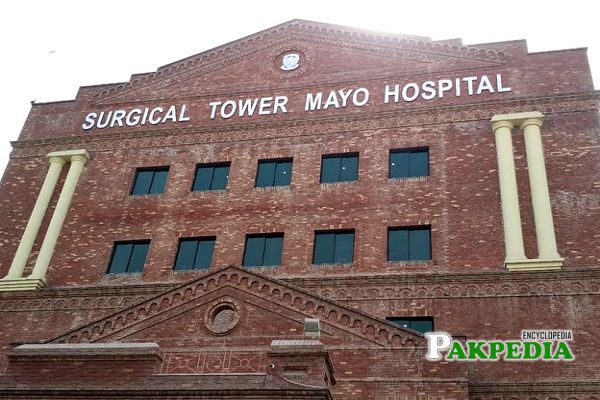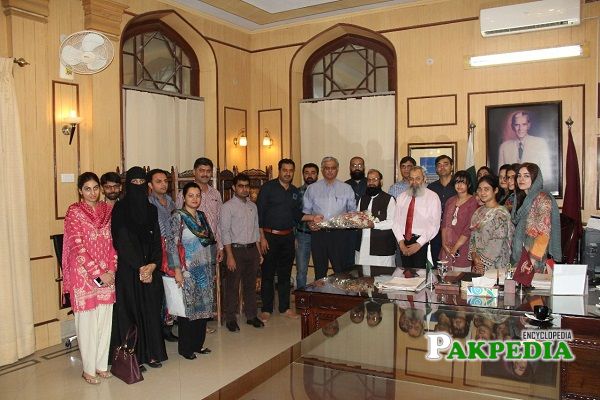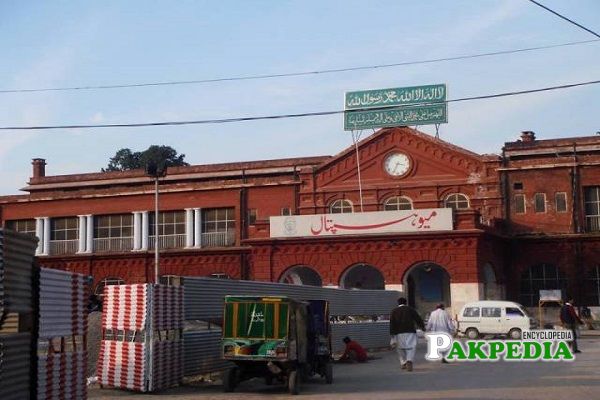 Mayo Hospital History
Mayo Hospital was finalized in 1870 and soon after its completion; it was functioned after one year in 1871. The Mayo Hospital is called after Richard Bourk, 6th Earl of Mayo who was also termed as 'Lord Mayo.' At that time he was the Viceroy of India. The total cost of the hospital was 150000. It was believed that it would serve the needs of 7000 people which was the population of Punjab. 
Architecture of Hospital
The hospital was designed by an Italian architect, pardon while it is engineered by Rai Bahadur. Rai bahadur was a well reputed and known engineer of his time. The architect is entirely similar to medieval hospitals. During 1960-1980, the hospital has gone through immense development. This time the designer was A.R. Hie.
Construction of Different Buildings
The main building was constructed in 1871. After twenty years, another private building was constructed in 1981 for AVH block. The rest of the developments were made after the partition by the government of Pakistan. Soon after the partition, an outpatient department was constructed in 1952. The pediatric ward was constructed by 1972 while in 1982 the Institute of Ophthalmology was originated. Soon after two years, Accident and Emergency and the surgical block was constructed in 1984. The last two constructions were the Branch of Physical Medicine and Rehabilitation and a surgical tower that was constructed in 1984 and 2001 respectively.
Departments
Inpatient Department
In the inpatient department, almost 250 surgeries are performed per day. The total numbers of beds are 2399. It has four internal medicine departments and 4 general surgical departments' major departments. On average, 835136 patients are treated in one year.
Out Patient Department
This department treats 2000 patients on average per day. 42 outpatient departments comprise of emergency and other specialties.
Accidental Department
In this department, the age restriction of the patient is 13. No patient below the age of 13 is treated. Such children, below 13 are referred to discreat emergency facilities.
Emergency Department
In this department, the total numbers of beds comprise 500, and on average, 600-800 patients are per day. It assists 24 hours of facilities to the people. Specialized consulted, physicians and surgeons are available for immediate and quality service. Their specialties include orthopedic surgery, Anesthesiology, Oral, Emergency medicine, Neurosurgery, Radiology and maxillofacial surgery. Along with this, the Intensive Care Unit is fully equipped, having a Ventilators, Central Oxygen supply system and enough stock of medicine. 
Psychiatry Department
The head of the department is Dr. Asif. It is designated as a trauma center of Punjab after the attack on the Army Public School Peshawar in 2014. It is used only to conduct workshops on Trauma and to educate health professionals about psychiatry and problems related to it. The first event was held for the professionals who were on service in 1122, Trafic officers and Punjab Police. It was held on Jan 1st, 2015. The name of the program was Psychological First Aid. After that, it has arranged workshops for the professionals related to media. Here the main area of concern was responsible for reporting in terrorist activities and mental problems faced by reporters. They talked about the ways how to identify such problems and find a solution to it Neurosurgery Department
The achievement of this department is the first spinal cord stimulation surgery in August 2018. The team members who conducted the surgery were Prof. Shahzad Shams, Dr. Muhammad Tariq, Ammar Anwar and Dr. Rupesh. The patient operated had Phantom Limb Syndrom.
Achievements So Far
The patients till 2003 paid all the expenses of their treatment. It was after 2003 that mayo Hospital offered free 100 percent treatment for the patients who are admitted to the hospital. These facilities are available in inpatient, outpatient and accident and emergency departments only. Along with this, free diagnostic services are provided. It makes sure that people will always meet their health challenges.  
Mayo Abroad
Under the name of Mayo, Many health organizations can be found. These organizations are named the Mayo clinic. It treats more than One million people every year. Based on its quality, it is ranked as one of the best Clinics in America. They have many campuses in the country that are Mayo Clinic Arizona, Mayo Clinic Florida and Mayo Clinic Minnesota. They are often known for their quality.
Notable Figures
| | |
| --- | --- |
|  Name |  Designation |
|  Prof. Shahzad Sham |  Chairman Neurosurgery department |
|  Dr. Tariq |  Assistant Professor |
|  Dr. Ammar Anwar |  Research Fellow |
|  Dr. Rupesh |  R3 Neurosurgery department |
Contact Information
The Contact Information of this Hospital incorporate:
Website = www.mayohospital.gop.pk/
Address = Hospital Road,، Lahore 54000