Mac Cosmetics Pakistan
Mac is a cosmetic company that was originated in Toronto in the early 1980s. Though the headquarter is in New York yet, it is manufactured in every corner of the world, including the US, UK, and India. The company comes under the top 3 makeup brands globally and has a $1 billion+ turnover. Various popular celebrities have collaborated with this number 1 makeup brand in all these years.
Unfortunately, there is no MAC Store originated in Pakistan yet; however, you can order all the products online. This brand has all the high-quality products that can help you look as pretty as a picture. By making just an order, the required product will be delivered to your doorstep without any inconvenience. Mac lipsticks are quite popular and have a vast range of buyers.
In Pakistan, the lipstick prices are different as MAC Lipstick Matte Heroine has above 4000 prices. Similarly, MAC Matte Lipstick starts from 3000. You can't expect MAC products to be cheap. Hence, the mac cosmetic price list in Pakistan varies. Furthermore, in 1994 they formed the MAC AIDS Fund, which supports all men, women, and children suffering from AIDS on a global level.
The first product that this brand advertised was Viva Glam lipstick. The parent company of Mac is The Estée Lauder that holds more than 51% shares. This article summarizes all the information about the brand, including Mac History.
| | |
| --- | --- |
|                 Title |               Description |
| Name: | Mac Cosmetics Pakistan |
| Founded By: | Frank Toskan and Frank Angelo |
| Founded in: | 1984 |
| Parent Company: | The Estée Lauder |
| Headquarter: | New York |
| Industry: | Fashion |
| Type: | Subsidiary |
| Products: | Cosmetics, Skincare, etc |
| Website: | https://www.maccosmetics.com/ |

Mac Cosmetics History
It all began in 1984 when the founders of this brand Frank Toskan and Frank Angelo, came with this idea. In the start, this makeup was only for professionals, but with time, every person, whether a professional or an ordinary woman, started using it. Within a few years of hard work, this brand reached every corner of the world, and more than 100 stores were built across the globe.
In 1994, more than 50% shares of this brand were owned by a Multi-national American beauty company, The Estée Lauder Companies. The company took over the control and started managing the brand. On the other hand, the founders of this brand hold on to creative control. In 1997 Angelo died of cardiac arrest.
Currently, the Mac company is enriched with more than 500 stores, among which more than 30 stores are in France. From an ordinary woman to a celebrity, everyone uses Mac products. Ruby Woo Lipstick and Studio Fix Fluid are the top products of this brand.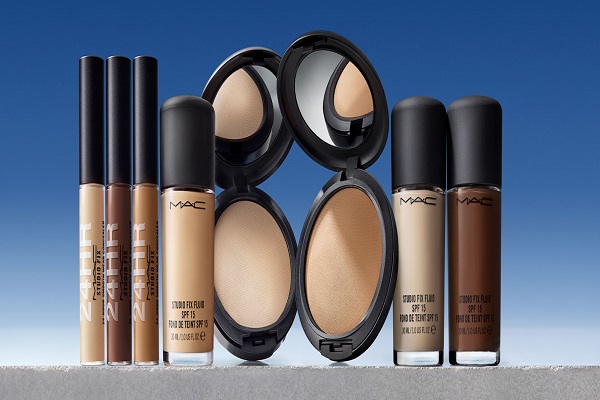 Products of Mac Cosmetics
Here is a complete range of products that this beauty company holds. The products are as follows:
1- Lips
Lip Glosses
Lipsticks
Liners
Lip Colours
Kits + Lip pallets
Mini M-A-C
Virtual Try-on
Lip Colour Finder
2- Face
Powders
Foundation
Concealers
Foundation Finder
Glitters
Pigments
Bronzers
Highlighters
Face Palette
3- Eyes
Mascara
Eye shadow
Lashes
Virtual Try-on
Eye Liners
Custom Palette
Mini M-A-C
Brows
Eye Shadow Finder
4- Brushes
Face Brushes
Eye Brushes
Lip Brushes
All Brushes
5- Tools
Bags
Accessories
Sponges + Applicators
6- Skin
Lip Primer
Face Primer
Setting Sprays
Eye Primers
Makeup Removers
Moisturizer
Mini M-A-C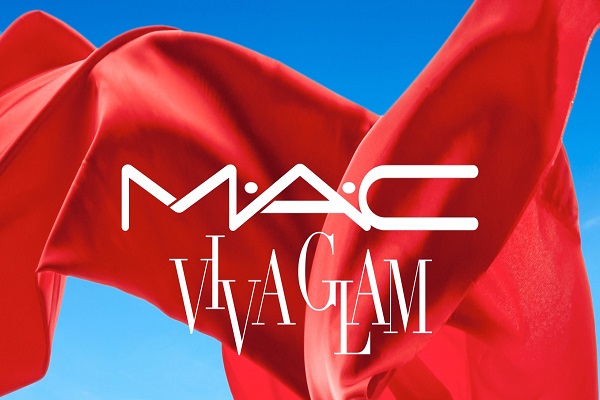 Mac AIDS Fund
In 1994, the brand founded Mac AIDS Funds, whose primary function was to support patients who deal with AIDS on a global level. They raised $400 million funds in the past with Viva Glam Lipsticks and Lipglosses sales. Viva Glam is a highly popular product of this brand that is excessively sold. They donated 100% of sales to Mac AIDS Fund.
For VIVA Glam, they every time come with a different spokesperson. The first spokesperson for this product was Drag queen RuPaul. She was the first one who advertised VIVA Glam.
Controversy
In 2010, the brand collaborated with Zara Rodarte, an American Clothing brand, to release the MAC Rodarte collection. Things went wrong when people founded that the company was based in Ciudad Juárez, a city in Mexico. The city was known for women's violence. Later, they altered all Juarez-related products names and also did a lot of charity.
Frequently Asked Questions?
Q: Is Mac an Indian Brand?
A: Mac came into being in the early 1980s in Toronto. The headquarter is in New York.
Q: What is the Mac cosmetics price list in Pakistan?
A: It depends on the product you will purchase. In Pakistan, the Mac foundation price starts from 400 if you go for Daraz while the powder plus foundation starts from 5000.
Q: Who is Mac makeup owned by?
A: Estée Lauder Companies owned this makeup brand.
Social Media Handle
https://www.facebook.com/MACcosmetics/