The Bahauddin Zakariya University is Pakistan's rapidly growing public University, and it plays an essential role in Pakistan's development. The University is situated ten kilometers away from the center of the city. A total of 960 acres of land is used for the university building.
Moreover, university has 45 buses and 3 coaches for providing transport facilities to staff and students. Currently, University has fifty-one departments. Three hundred eighty-nine faculty members hold doctorate degrees. A wide range of degree programs is offered, including MBA, M.Sc, M.Phill, M.Com, M.A., and PhD.
Apart from these degrees University has also introduced a four-year undergraduate in Commerce, Science, Pharmacy, English Literature & Linguistics, Business, and Engineering. This article has every information about the university, including Bahauddin Zakariya University History.
| | |
| --- | --- |
|     Title |     Description |
| Name: |  Bahauddin Zakariya University |
| Type: |  Public |
| Main Branch: |  Multan |
| Sub Branches: |  Layyah, Vehari, Lodhran, and Muzaffargarh |
| Motto: |  Knowledge is Power |
| Chancellor: |  Governor of Punjab |
| Founded: |  1975 |
| Affiliation: |  HEC |
| Website: |  https://www.bzu.edu.pk/ |

Bahauddin Zakariya University History
Multan has maintained its distinction as a center of education. A Muslim saint and religious scholar Hazrat Bahauddin Zakariya founded a school in theology in this city. Many scholars from different parts of the world came for research and studies.
The University of Multan was founded in 1975, according to an 'Act of the Punjab Legislative Assembly.' To give the honor to a great religious scholar university was named 'Bahauddin Zakariya University' in 1979. It is a public university that provides arts and science education.
As agriculture is the backbone of this area, its surrounding area produces excellent silver crop (cotton) and fruits such as dates,  citrus, and mangoes-it was thought extremely important to educate human resources to resolve agricultural problems. In 1989, a College of 'Agriculture' was founded accordingly.
Vision
The University is striving to grow as a leading and distinctive institution and create a group of researchers, scholars, and academics engaged in a productive discussion that can generate policy-relevant understanding and knowledge on global, regional, and national issues.
Mission
The University's main aim is to provide quality education and advanced research facilities for the people of Punjab's Southern Region. This institute fulfills these three functions: examination, teaching, and affiliation.
Administration
The legislative or governing body of University is its Senate. The academic council is the leading academic body, while Syndicate is the Executive Body. Punjab's Governor is Vice-Chancellor of the University, while Education Minister acts as Pro-Chancellor.
The Principal Academic and Executive Officer is the Vice-Chancellor, who gets assistance by Chairmen of the Departments, Deans of Faculties, Directors of the Centre, Controller Examinations, and the Registrar.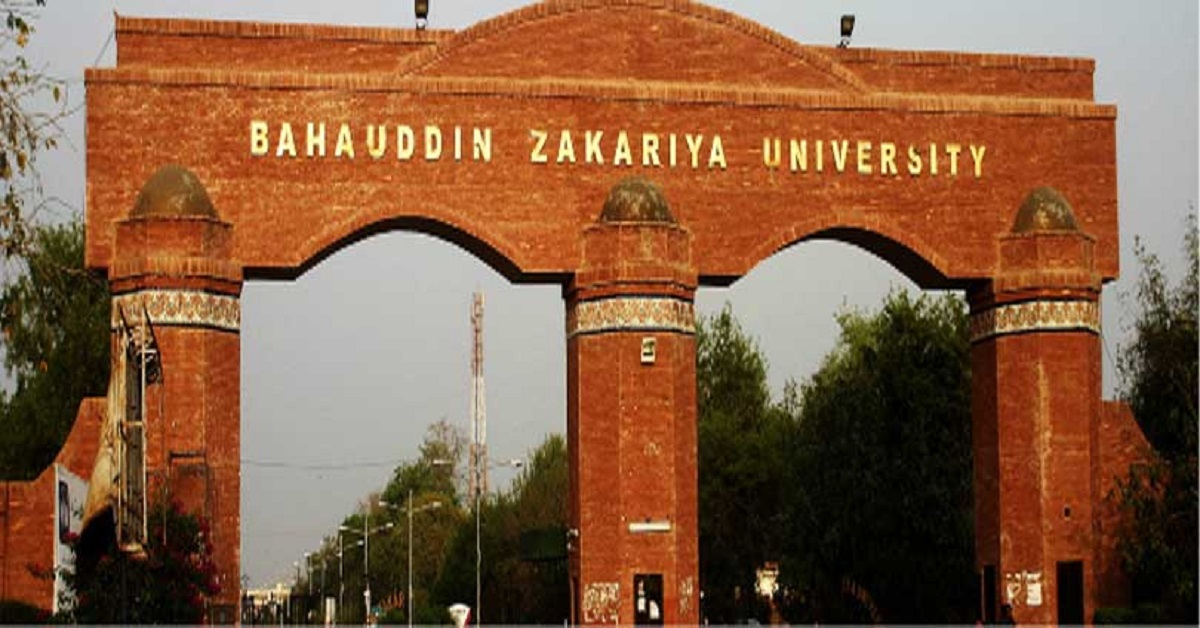 Number of Students
A total of 26659 students are pursuing a degree in different subjects; half of them are female.
Campuses
Sub campuses of BZU are located in Layyah, Vehari, Lodhran, and Muzaffargarh.
Extra-curricular Activities
RHEPS (Research and Higher Education Promotion Society)
The society promotes research activities among the University students.
LDS (Literary and Debating Society)
This society organizes poetic gatherings, declamation competitions, and debates, etc.
Ladies Club
The ladies club has created a friendly and warm atmosphere at the campus. It provides a platform for females to handle their issues and reveal their potential.
Dramatic/Cultural Society (CDS)  
This society adds warmth and color to campus. The club organizes healthy and entertaining diversion by arranging skits competitions, trips, picnics, and concerts.
FSC (Foreign Student Club)
The club assists international students in communicating with local values and  customs.
BDS (Blood Donor Society)
BDS maintains the record of all the blood donor students. In case of an emergency, society calls the required student for donations.
Sports Club
This club regulates and promotes games and sports at the campus. The facilities include hockey, cricket, basketball, football, and volleyball grounds. There are courts for Volleyball, badminton, and basketball.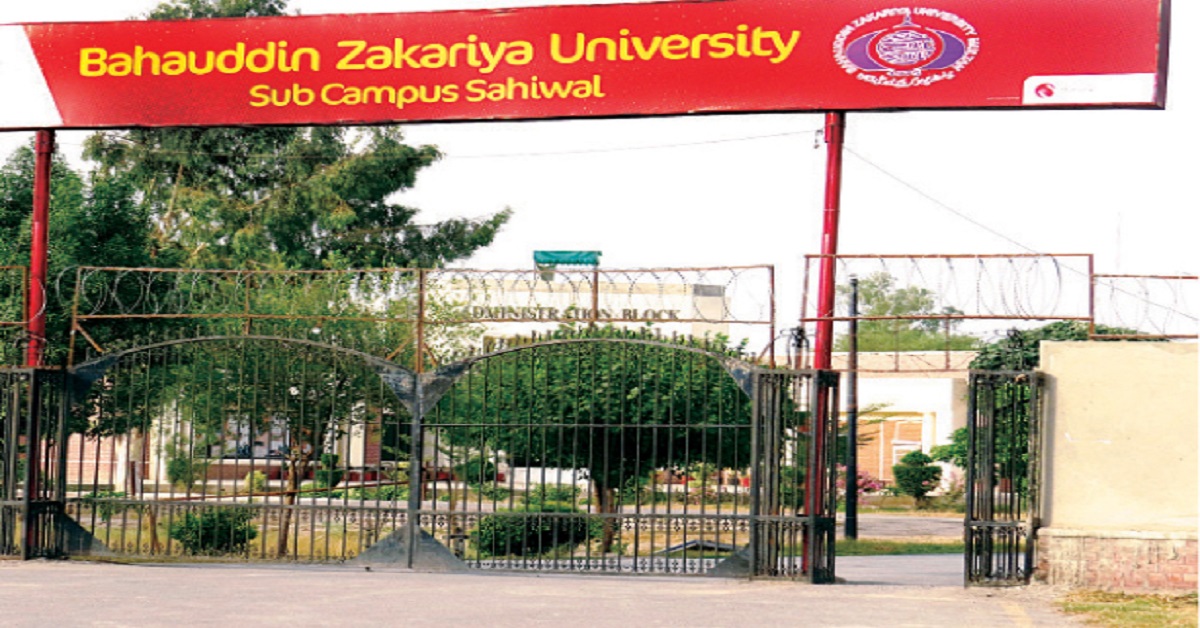 Rules and Regulations
Display of University Cards
Display of university cards during campus timing is compulsory.
Smoking
The University campus is no smoking area, and smoking is not permitted except few allocated areas.
Wall Posting
Any painting, writing, spraying on campus walls is prohibited.
Dress Code
Following proper dress code is required by all the students.
Misbehavior
Any form of physical clash or verbal abuse would be considered gross misconduct.
Academic Departments
Faculty of Arts and Social Sciences
Education Department
School of Economics
Department of Soil Sciences
Criminology Department
History Department
Gender Studies Department
Pakistan Studies Department
Geography Department
Political Science Department
Interpersonal Relations Department
Communication Studies Department
Sociology Department
Applied Psychology Department
Philosophy Department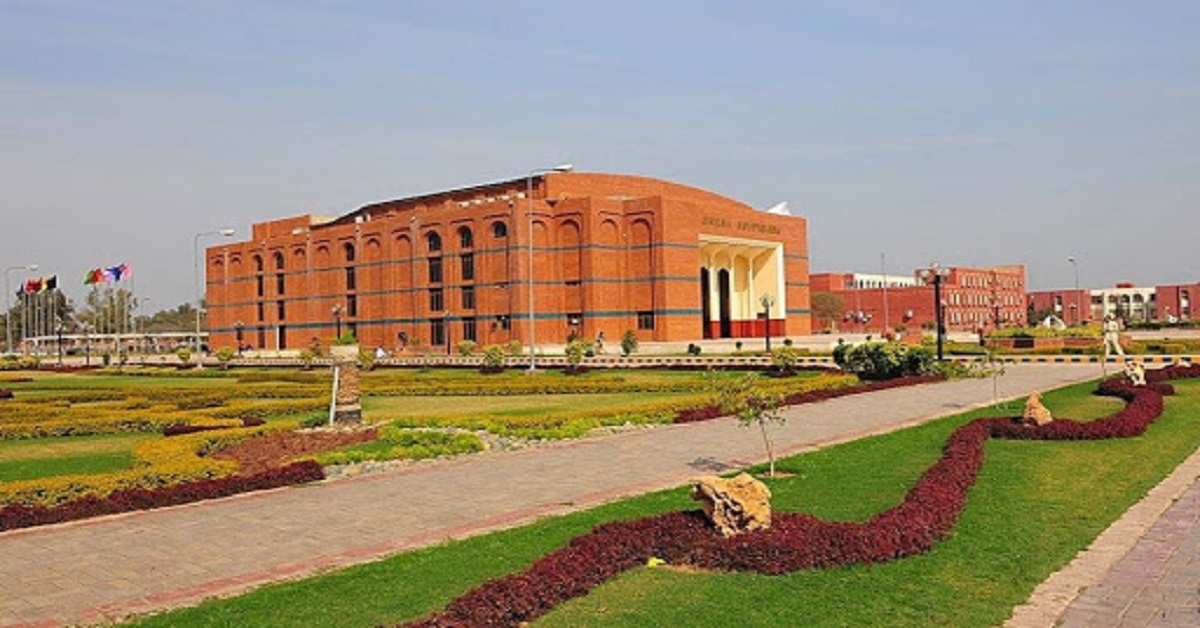 Faculty of Science
Institute of Chemical Sciences
Centre for Advanced Studies in Pure and Applied Mathematics
Computer Science Department
Information Technology Department
Telecommunication Systems Department
Physics Department
Statistics Department
Pure and Applied Biology Institute
Molecular Biology and Biotechnology Institute
Biochemistry Department
Environmental Sciences Department
Faculty of Islamic Studies and Languages
Arabic Department
English Department
Islamic Studies Department
IRC (Islamic Research Centre)
Urdu Department
SASC (Saraiki Area Study Centre)
Faculty of Commerce, Law & Business Administration
IMS  (Institute of Management Sciences)
AIBF (Alfalah Institute of Banking & Finance)
Commerce Department
Gillani Law College
Faculty of Pharmacy
Faculty of Veterinary Sciences
Pathobiology Department
Biosciences Department
Clinical Sciences Department
Livestock & Poultry Productions Department
Faculty of Engineering & Technology
University College of Engineering and Technology
Civil Engineering Department
Institute of Advanced Materials
Electrical Engineering Department
 Mechanical Engineering Department
Building & Architectural Engineering Department
Computer Engineering Department
BZU College of Textile Engineering
Faculty of Agricultural Sciences & Technology
Soil Science Department
Agronomy Department
Entomology Department
Plant Breeding and Genetics Department
Plant Pathology Department
Horticulture Department
Forestry and Range Management Department
Institute of Food Science & Nutrition
Agri. Business & Marketing Department
Agricultural Engineering Department
Hostels
The following hostels are available for the accommodation of girls and boys:
For boys
Usman Hall
Abubakar Hall
Umer Hall
Ali Hall
Abdul Sattar Edhi Hall
Qasim Hall
Hamza Hall
Mohsin Hall
For girls
Mariam Hall
Fatima Hall
Amna Hall
Hajra Hall
Ayesha Hall
Zainab Hall
Khadija Hall
Contact Information
Address: Bahauddin Zakariya University Bosan Road, Multan, Punjab
Ph# +92 (61) 9210071
E-mail: [email protected]