Safdar Ali Abbasi is a Pakistani politician who remained a member of the Senate Assembly for 2 terms. Apart from being a politician, he is also a physician. He belongs to a political family where his mother Ashraf Abbasi was a notable National Assembly Deputy Speaker.
He and his wife Naheed Khan were close to Mohtarma Benazir Bhutto due to which both faced many problems after her ( Benazir) Assassination. This article has every detail about him, including Safdar Ali Abbasi Biography.
| Title | Description |
| --- | --- |
| Personal | |
| Name: | Safdar Ali Abbasi |
| In Urdu: | صفدر علی عباسی |
| Native Name: | Dr Safdar Ali Abbasi |
| In Urdu : | ڈاکٹر صفدر علی عباسی |
| Famous As: | Politician |
| Nationality: | Pakistani |
| Residence: | Larkana, Sindh, Pakistan |
| Education: | Aitchison College, Cambridge and Intermediate studies, Dow Medical College |
| Religion: | Islam |
| Profession: | Physician |
| Occupation: | Politician |
| Born | |
| Date: | 26th December 1957 |
| Place: | Larkana, Sindh, Pakistan |
| Family | |
| Spouse: | Naheed Khan |
| Parents: | Dr. Ashraf Abbasi |
| Career | |
| Political Party: | Pakistan Peoples Party (PPP) |
| In Office | |
| Role: | Senator |
| Dates: | 2006–2012 |
| In Office 2 | |
| Senate Standing Committee : | Commerce, Local Government and Rural Development, Health, Social Welfare and Special Education |
| In 2006: | Re-elected for an additional six-year |
| In 1986: | He was exiled during the martial law period |

Safdar Ali Abbasi Biography
Safdar Ali Abbasi is a Pakistani politician who always had an interest in politics because of being born in a political family. He is associated with Pakistan Peoples Party and remained close to Shaheed Benazir Bhutto. He served as a Senator for 2 terms. Moreover, he has operated as a special Assistant to Benazir Bhutto.
During Martial Law, he was exiled for a few years. In 1933, Safdar functioned as a political Secretary of Benazir. His mother was also NA Deputy Speaker.
Safdar Date of Birth
He was born on 26th December 1957 in Larkana, Pakistan.
Education of Safdar
He completed his college degree from the Aitcheson College Lahore and later went to Dow Medical college to complete his medical.
Safdar Ali Abbasi Family
He was born into a political family. His mother, Ashraf Abbasi, was a Pakistani politician who served as a National Assembly Deputy speaker. She was a loyal supporter of PPP and has been associated with the party for a long.
Political Career
Initial Career
In 1981 he took part in local politics and was elected for Dow Medical college Student union. Later he joined hands with Pakistan Peoples Party.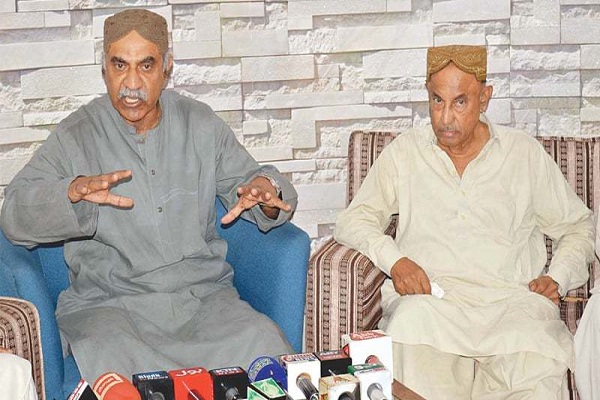 As a Political Secretary
After being in exile, he was made the political secretary to Benazir Bhutto when she was made the Prime Minister of Pakistan in 1988. He remained close to her and stood by her in every matter.
As a Senator
In 1994 he ran for the seat of the Senate Assembly on the PPP ticket and fortunately grabbed the highest seats. During his tenure, he was made the Senate Standing Committee on local government, Commerce, and Rural development.
Afterward, he was made the Senate Standing Committee on social welfare, health, and special education. His tenure ended after 6 years. Later, he was again made the Senator for 6 years.