Labour Day is a national holiday observed in Pakistan with rallies, processions, worker/labour union meetings, coordinated street demonstrations and marches. It is also known as May Day & is celebrated every year on 1st May. The general public has the day off, and educational institutions and most business organizations are closed.
Our labour force is living a pitiful life in Pakistan as a result of extreme load shedding, heavy gas and electricity bills, rising costs of everyday consumer products, rising hunger, and a lack of law & order. Working conditions in Pakistan are bad; workload surpasses labour capacity; low salaries are given.
Besides this, there are no safety and health facilities. This article has all the information about this day, including Labour Day History.
| Title | Description |
| --- | --- |
| Details | |
| Location: | Pakistan |
| Pakistan Labor Act: | 1972 |
| Related to : | May Day, Labor Day, various other Labour Days |
| Frequency : | Annual |
| | |
| Date : | 1st May |
| Official name: | Vienna, Austria, 2013 Official name International Workers' Day |
| Also called : | May Day |
| Celebrations : | Organised street demonstrations and street marches |
| Also Called: | International Workers' Day |
| Urdu Language: | یوم مزدور |
| | |
| | |

Labour Day History
Pakistan's 1st labour policy, which declared 1st May as a national holiday, was formed in 1972. This policy has paved the way for the establishment of the Social Security Program, Senior Citizens Benefit Packages, & the Employees Welfare Fund. The constitution of Pakistan also has many clauses and articles concerning labour rights.
Activities by People
Labour groups throughout Pakistan conduct conferences, parades, and marches where union heads deliver speeches highlighting the background and significance of Labor Day. Furthermore, Unions and workers organize street processions to show solidarity with labourers all over the world.
However, working people still appear to have fewer rights than workers in more industrialized/developed countries. On Labor Day, several organized peaceful demonstrations take place in which labour unions and workers oppose labour repression and also demand more rights, benefits and better wages.
Public Life
On some routes, public transportation is less frequent. Those planning to travel by public transportation during Labor Day should consult with the local transportation authority prior to travelling. Many main streets and avenues get blocked to facilitate Labor Day processions and parades.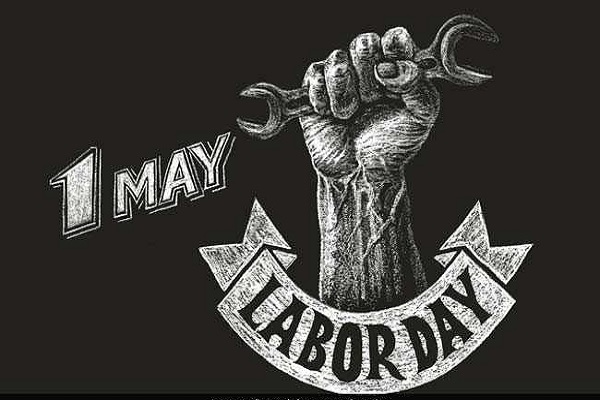 As a result, there can be traffic congestion on certain routes at certain hours of the day. On 1st May, Pakistanis observe Labor Day as a public holiday. Both non-government and government institutions, educational institutes and factories remain closed. Labourers can work willingly on this Day, with or without higher-than-normal pay.
ILO Member
It is worth mentioning that Pakistan joined ILO (International Labor Organization) shortly after gaining freedom in 1947. The International Labor Organization (ILO) is a UN (United Nations) specialized body that advocates social equality and internationally recognized social and human rights. Pakistan has accepted thirty-six ILO conventions, with eight of them being core conventions.
Symbols
In Pakistan, there are no particular symbols related to Labor Day. During Labor Day marches and parades, pictures of sickles & hammers are often seen on banners and placards displayed by workers.
Dark Side of Society
Consider a young person who would contribute to the betterment of Pakistan. The youngsters, in spite of getting a master's degree, work in factories and earn little money. Nobody talks about workers' rights. This day was 1st observed as Labor Day in 1891, improving the conditions for employees in the United States and Europe.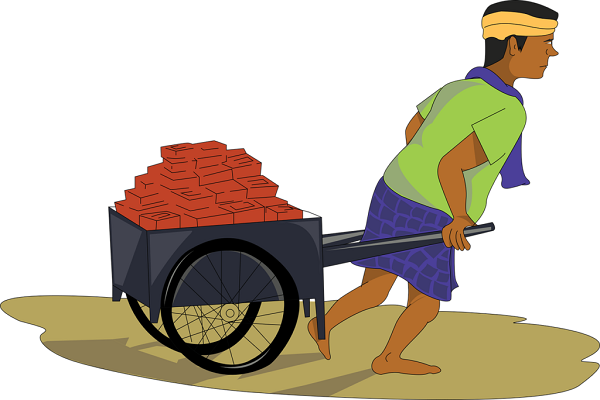 However, in Pakistan, the working population is still subjected to the same horrific conditions as in the past. Our country is plagued by numerous issues, such as energy crises and inflation. And workforce who is earning very low salaries faces various difficulties due to the high cost of living.
According to an international survey, 1.5 million children in Pakistan work to earn their bread, and the number of females is also quite high. But our leadership is doing little for workers' betterment.
Labor Day in Turkey
Many countries, such as Turkey, have a history associated with this date. In 1923, 1st May was declared an official holiday to commemorate Labor Day, but it was banned in 1925 due to violent protests. The day was reintroduced in 1935 as 'Spring & Flowers Day,' but due to violence, it was banned in 1977. In 1981 this holiday was again banned, and in 2009 it was restored as Labor Day.