La Salle High School is an outstanding international institution that has generated dignitary personalities. Administration, staff, students at La Salle are committed to the young mind's holistic development. Here transforming lives, teaching minds, and touching hearts are seen in action.
It's the oldest school in Faisalabad with a grand building, quality education, and vast grounds. This article contains all the information about the school, including La Salle High School History.
| | |
| --- | --- |
| Name: | La Salle High School |
| Type: | Private |
| Branches: | Multan, Faisalabad, Karachi and Khushpur |
| Owner: | Saint John Baptist |
| Developed: | 1961 |
| Principal: | Rev. Br. Shahzad Gill |
| Uniform: | Shalwar Qameez with Black Shoes |
| Website: | https://www.facebook.com/lasallehighschoolandcollege/ |
| No. of Students | Increases every year |
| Extra-Curricular Activities | Cricket, Badminton, Debates, Trips etc |

La Salle High School History
Multan's 1st bishop F.B Cialeo who requested La Salle brother in 1959 to operate his school in Multan, felt that the same school should be started in People's Colony. In 1961 La Salle brothers took the hold when 6-10 classes began functioning in the current brother's residence.
The school building's completion was pending. This school shifted in 1962, and four and five classes also started functioning.
Vision
Education is the responsibility of parents; school is complementary and can fulfill its mission with parents' support and contribution. A successful student employs creative and critical thinking skills to resolve problems.
The school's programs enable students to develop self-discipline, self-motivation, and self-awareness and have the courage to express their feelings maturely and acceptably.
Mission
La Salle management is committed to teaching positive and human values in students. They strive to provide a balanced and holistic education in such an environment where every person is respected. Entirely devoted competent staff is preferred to be a part of the Lasallian family.
Owner and Principal
Saint John Baptist de La Salle was an educational reformer, a priest, and creator of the 'Brothers of the Christian Schools.' He was the Roman Catholic Church's saint. He founded this institute to educate poor people in De La Salle's home town.
Afterward, he started the 'Institute of the Brothers of the Christian Schools,' also called 'De La Salle Brothers.' Rev. Br. Shahzad Gill is the current principal of the school.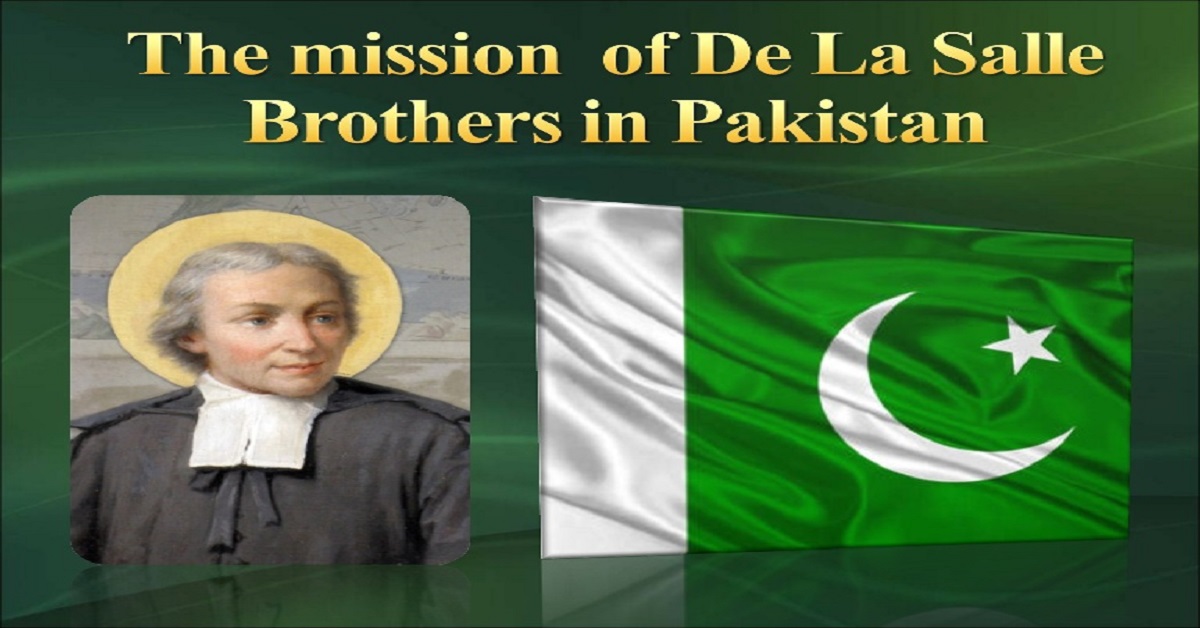 Number of Students
In January 2012, 5670 students were enrolled in school, and staff members were 110 (69 females and 49 males). This strength is increasing day by day due to the popularity of school education and discipline.
Branches
Multan
La Salle Higher Secondary School, Chungi No. 9, Boasan, Multan
Hostel
Alban
Girls High School Multan.
Youth Centre
La Salle colony, Behind Rasheedbad Multan
Faisalabad
La Salle High School, People's Colony No. 1, Fsd
La Salle Middle School Sant Singh Wala
La Salle Urdu School
The La Salle School Gokhowal
La Salle Railway Colony
Karachi
Don Bosco Home for Boys, c/o St. Patrick's Cathedral, Shahrah-e-Iraq, Karachi – 74400
Khushpur
La Salle House, Chak#51 G.B., Khushpur, Faisalabad District
La Salle High School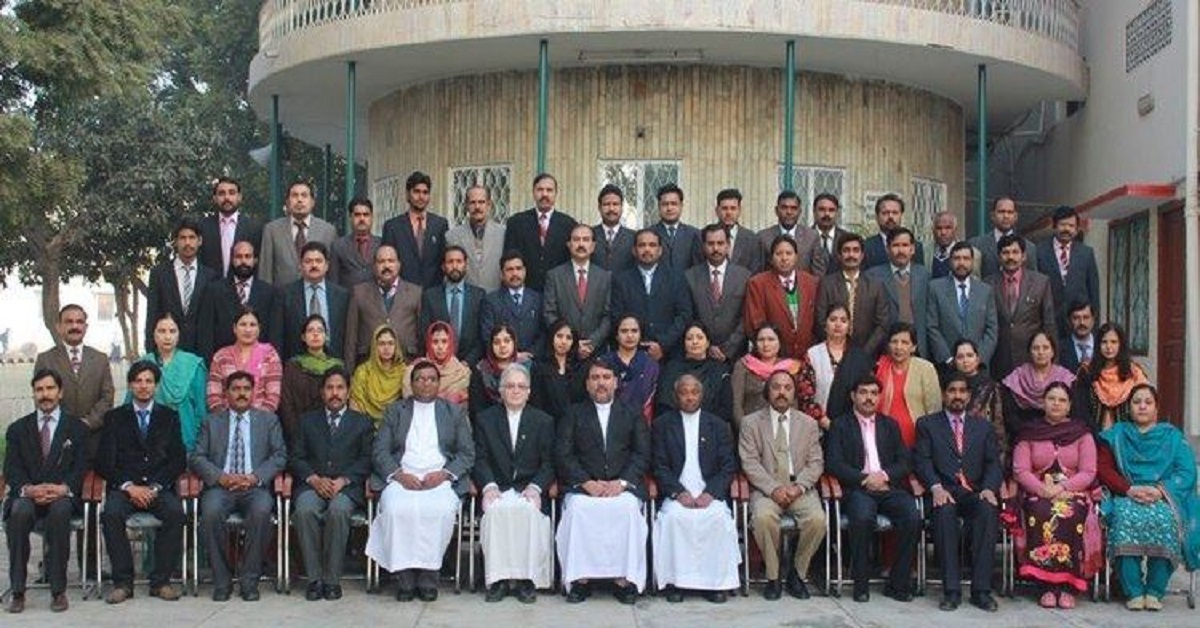 Uniform
Girls have to follow white shalwar qameez with red/green/blue sash, white socks, and black shoes. In contrast, boys have to wear a blue shirt with navy blue trousers and black shoes with navy blue socks.
Extra-Curricular Activities
The school arranges extra-curricular activities for its students to develop their skills and confidence. Sports days are arranged for the physical and mental development of students. Mostly played games include badminton, table tennis, basketball, football, and cricket.
In October 2018 Inter La Salle Sports festival was held among all the Lasallian institutes in Pakistan. This tournament consisted of major games such as badminton, table tennis, football, basketball, and cricket. More than two hundred and seventy students participated in this tournament.
La Salle Multan won football, basketball, and cricket while La Salle Faisalabad won badminton and table tennis. This tournament was a competitive and healthy time for all the participants to play different sports and win their campuses' crowns.
These events reveal students' talent and allow them to interact with their fellows at other La Salle campuses. It reminds them that they belong to a unique and big La Sallian family.
Besides sports, other activities like debates, speeches, Dance, Movie Club, Athletics, Poetry, and concerts are also arranged. Science Club, Debating Club, Dramatics Society, Islamic Society, and Science Society are working efficiently to organize academic and non-academic activities.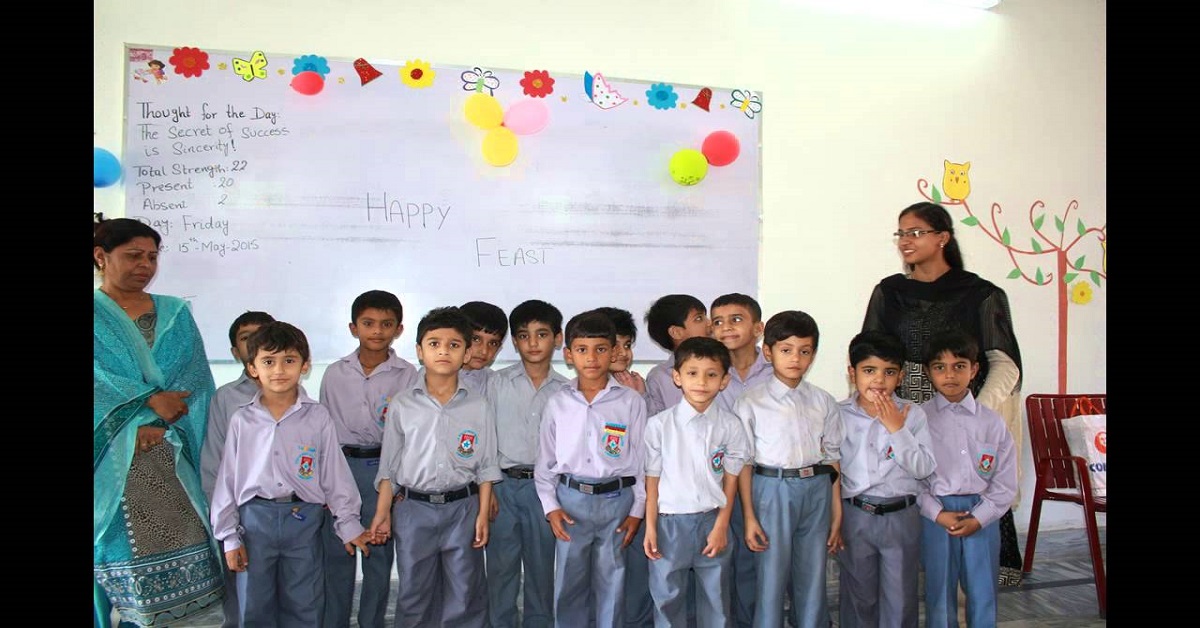 Rules and Regulations
Attendance
Only emergency or sickness leave is allowed, leaves for family events and trips are not allowed. Students have to maintain their attendance throughout the academic year. The school publishes future holidays to give parents a chance to plan their family events and tours, so there is no attendance shortage of their children.
Absence Policy
Students who have twenty-five absents for a one-credit hour course and ten absents for a half credit hour course would receive 'incomplete' in that course, and to fulfill the course, they would do make-up work.
Assignments and Homework
Students are required to complete assignments and homework on the due date. If classes are postponed for any reason, students should check the school portal to see assignments and homework. Even if there are no assigned assignments, students are directed to study two-three hours daily.
Educational Integrity
The school strives to keep a conducive learning environment where every student must demonstrate a sense of personal and academic integrity. No cheating or plagiarism is allowed, and students adopting such practices are considered failed.
Bullying and Harassment
Every form of harassment by faculty or students is strongly prohibited in the school premises. School management strictly deals with such cases, and the investigation is done secretly and promptly.
Communicable Diseases
Students having communicable diseases are excluded from the school when they are at such a level that they can transmit diseases to their fellows.
Contact Information
https://www.facebook.com/lasallehighschoolandcollege/