Dr. Hassan Mohiuddin Qadri is known as a well-recognized, prolific orator, Islamic Scholar and also an enthusiastic human rights activist. He is portraying Islam on the International level as a beautiful and perfect religion of harmony and peace for all humans.
Iran's news agency FARS declared him as a widely acclaimed and appreciated young Champion and Muslim of Unity globally. He is also famous as a lawyer developing a union between Islamic and Modern Sciences by WEF (World Economic Forum). This article has all the information about him, Dr. Hassan Mohiuddin Qadri Biography.
| Title | Description |
| --- | --- |
| Personal | |
| Name: | Dr. Hassan Mohiuddin Qadri |
| In Urdu: | ڈاکٹر حسن محی الدین قادری |
| Famous As: | Islamic Scholar |
| Nationality: | Pakistani |
| Education: | Doctorate degree |
| Religion: | Islam |
| Profession: | Lawyer |
| Written a Comprehensive Thesis: | In Arabic |
| Currently Served as: | Chairman Supreme Council of Minhaj-ul-Quran International |
| Organization: | Minhaj-ul-Quran (MQI) |
| Boards of Governors: | Minhaj University Lahore (Pakistan) |
| Supervisor: | Minhaj University |
| Heads: | Minhaj Education Society (MES) |
| Head Also: | Minhaj Welfare Foundation (MWF) |
| Current Writing Books: | Human Rights in Islam, Political issues and many more |
| Contact Number: | +92 42 111 140 140 |
| Twitter: | https://twitter.com/drhassanqadri |
| Facebook: | https://www.facebook.com/DrHassanQadri/ |
| Family | |
| Parents: | Muhammad Tahir-ul-Qadri |

Dr. Hassan Mohiuddin Qadri Biography
Hassan Qadri is a highly educated person with degrees from renowned and largest institutes. After completion of his intermediate education, he left for Canada and completed his graduation. During his graduation years, he pursued both his educational and extra-curricular activities.
He remained eagerly involved in political activities in university and earned significant victory. Moreover, he is a productive and prolific writer too and contributes his work to international and national newspapers and research journals.
He is full of love for his motherland and fellows and is flying high to new peaks of political, financial, economic, and educational affairs of the Muslim States. He has the potential to brighten this world via his power of speech and god gifted wisdom.
Education of Hassan
He has attended largest and leading educational institutes, including Atchison. After inter from Pakistan, he got enrolled in York University in Toronto and completed graduation with Political Science and Economics as major subjects.
He holds a Master's degree in Islamic Sciences, and Management Sciences from Minhaj University and London's City University respectively. He completed his PhD from Islamic University, which is located in Cairo. Qadri is author of the thesis entitled 'The Constitution of Medina & Modern Constitutional Principles' (A Comparative Analysis of Constitutional Law of Europe, America, England).
Besides worldly education, he has also attained Islamic Sciences and Shariah knowledge from eminent and renowned scholars, particularly his father, Dr Tahir-ul-Qadri and Sheikh-ul-Islam.
Hassan Qadri Family
His father, Dr Tahir-ul-Qadri, is a Canada based Pakistani, an Islamic scholar and a politician. He is founder of a political party PAT (Pakistani Awami Tehreek). Until now, he had delivered over eight-hundred lectures on different topics. He is chairperson of MQI.
Career
Posts and Responsibilities In MQI
Currently, he is serving as Chairperson of Supreme Council of MQI (Minhaj-ul-Quran Intl). MQI is the world's largest NGO. It has established its network in over ninety countries. Hassan is currently serving as the Chairman Supreme Council of world's largest non-profit organization, Minhaj-ul-Quran International.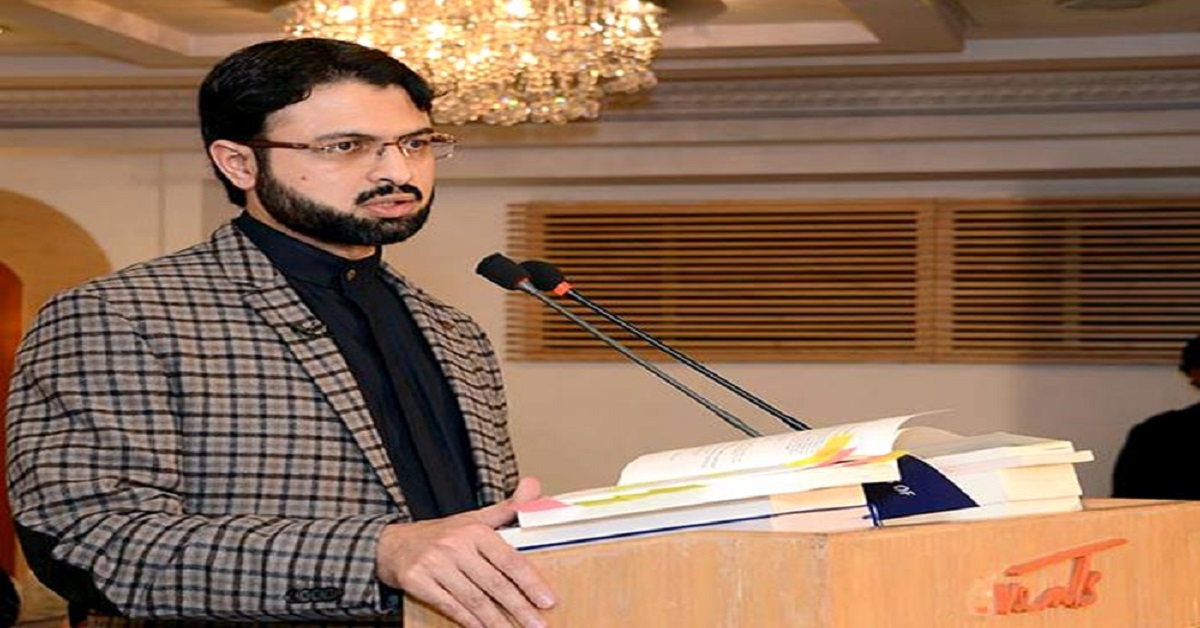 MQI is an organization with its networks in over ninety countries. He is also in Board of Governors of Minhaj University Lhr. He observes producers and policies of the university. Hassan is Supervisor of Shairah faculty at this university.
Head of Educational Society
He heads the Education Society of Minhaj, that is the most prominent educational system in the country has more than six hundred and thirty-seven schools & colleges and Minhaj university Lhr.
Head of MQI
He is serving as head of MWF (Minhaj Welfare Foundation) where he examines and then makes sure that necessary facilities and necessities for a living are accessible to every needy person.
Author of Books
He is a brilliant young religious scholar and has written many papers. He is doing work on several books on different topics, including Political issues, Human-Rights in Islam, and many others.
Social Media Handles
His social media account include
https://www.instagram.com/drhassanqadri/
https://twitter.com/drhassanqadri