C.M.H stands for Combined Military Hospital that is located in different cantonments of Pakistan. These hospitals, in fact, chains of hospitals are run by the Army. It aims to treat soldiers, army officers, and their immediate relatives. They are privileged hospitals, mainly due to their professionalism and highly developed support services. Though the hospitals are known as military hospitals, they are also open for civilians and the general public. It's central headquarter is in Abbottabad, khyber Pukhtunkhwa. This article has all the information about the hospital, including Combined Military Hospital History.
| Title | Description |
| --- | --- |
| Details | |
| Type: | Military Hospital |
| Name: | Combined Military Hospital |
| In Urdu: | مشترکہ فوجی ہسپتال |
| Location: | Pakistan |
| Other Branches: | Karachi, Multan, Rawalpindi, Quetta, Abbattabad, Peshawar and Kharian |
| Departments: | Surgery,Medicine ,Pulmonology , Nephrology ,Oncology,Gynecology , Otorhinolaryngology , Ophthalmology , Anesthesiology , Pediatrics , Dermatology , Rehabilitation , Pathology , Radiology, Psychiatry , Cardiac Center , Diagnostic Centre |
| Website: | http://www.phonebook.com.pk |
| Organisation | |
| Founded : | 2006 |
| Care System: | Military and Public |
| Affiliated University: | Army Medical College, CMH Lahore Medical College,Azad Jammu Kashmir Medical College |
| Services | |
| Beds: | 1000 |
| Emergency Department: | 1 |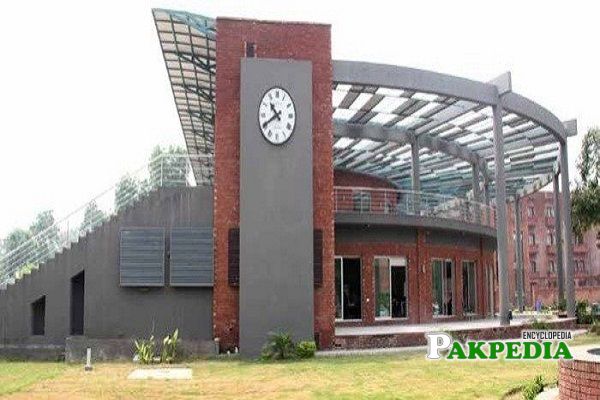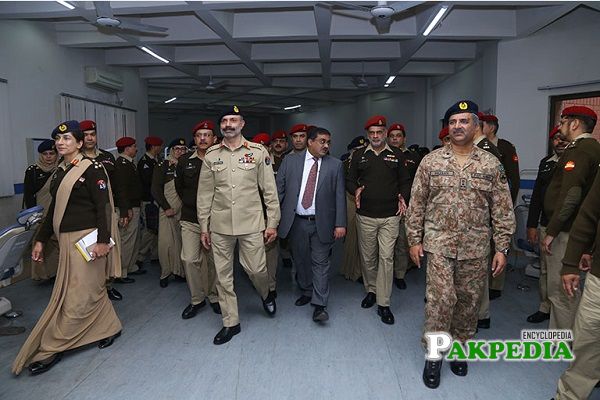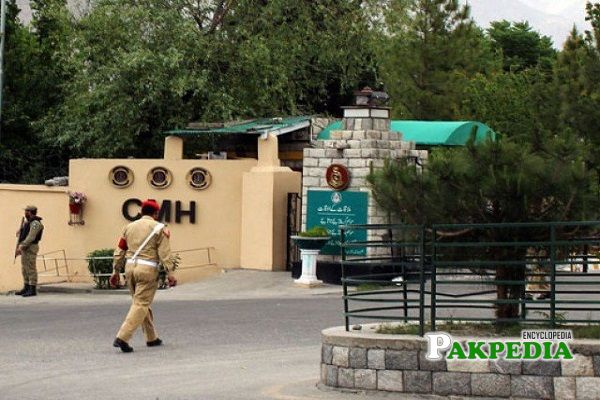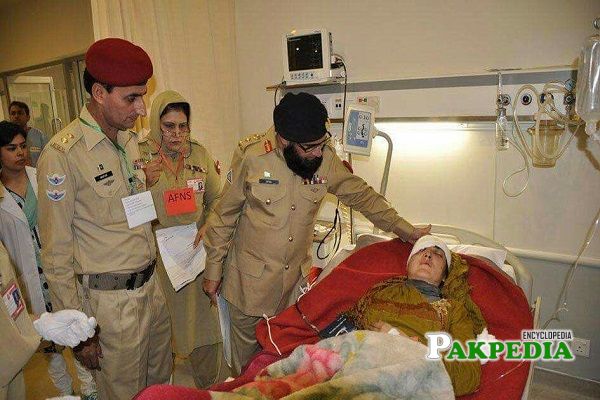 Combined Military Hospital History
After the British colonization, the British Army desperately needed medical treatment as they faced severe militant resistance. In order to fulfill the needs, they depended on the regimental hospitals. It was later in 1918 when station hospitals were allocated for the British army. The massive scale construction of infrastructure started after WWII, which began in 1940. It was the time when the idea of having combined military hospitals was entertained in 1943 under the British Raj. 
As they had the challenges of tropical climate and fatal difficulties on the border, there came a need for amalgamating the already existing hospitals named as Indian Medical department (IMD) established in 1927. The British Military Hospital established way back in 1854 into a new department as the Indian Army Medical Corps (IAMC). They were situated in the areas that were to become like Pakistan. The threats of WWII and then the Russian empire, along with the fear of Central Asians and Afghans, were hovering over the British Governance had made them fearful of the northwestern borders. It was the reason that Rawalpindi became a base of the military that later became General Headquarters, the base of the Pakistan army.
Aims of CMH
It provides medical and surgical treatment to the military as well as civilians.
Combined military hospitals also serve as teaching hospitals and training centers. They provide internees, fellowship trainees, nursing cadets and paramedical staff.
Health surveillance of the military cadets are done annually in CMH
It likewise functions as a research center related to the health of troops.
Progress So Far
After the partition, CMH was handed over to the Pakistan army. Though it was only a 200 beds hospital at that time, the rapid increase in the population and poor government hospitals made it necessary to expand it to a hospital of A-class. Today more than forty hospitals are functional throughout the country with the best possible facilities available to military and civilians. After various developments made after partition, the hospital facilitates a number of health care units, including Plastic surgery, intensive care unit, cardiac unit, neurology and many more.
It has also turned into an educational institute as it serves as a teaching hospital as well. Different medical colleges are affiliated with Combined Military Hospital that incorporates Lahore Medical and Dental College, NUMS, PMDC, and many more. 11 medical hospitals are affiliated with Pakistan Medical and Dental Hospitals (PMDC), out of which 10 are private, while one is the public sector. The Affiliated institutes incorporate:
Army Medical College, Rawalpindi
CMH Lahore Medical and Dental College, Lahore
Combined institute of medical science, Multan
CMH medical college, Kharian
Queta Institute of Medical science,Quetta
Wah Medical College, Wah Cant
CMH Institute of medical Collage, Bhawalpur
Karachi Institute of Medical Science, Karachi
CMH kharian Medical College
Bahria Medical Collage, Karachi
HITEC Institute of Medical Science, Taxila
Social Services
The hospital has not only worked as a health institution; rather, it has proved itself to be a welfare organization. In times of Natural disasters, such as floods or earthquakes, CMH officials have been found in the frontline. Apart from national responsibility, CMH also serves internationally. It is one of the largest contributors to health services. As Pakistan came into being, it has lifted the responsibility of a responsible country by contributing with UN, especially in the UN's peacekeeping, health providing, and rehabilitation missions. 
Similarly, it has responded cordially to countries in disasters. In the relief operation after the cyclone in Bangladesh and after the earthquake in Indonesia, they worked day and night to mitigate the sufferings of the affected people. 
Functional Health Units
CMH, with its professional approach, has become a state of the art institute of the country. The hospitals are categorized into three classes depending on their function, Class A, B, and C, respectively. A brigadier is the commandant of an A-class hospital while a Colonel and lieutenant colonel is the commandant of classes B and C, respectively. Collectively, CMH's has made some specialized health care units that include:
Department of general surgery
Department of neurology
Department of Breast Cancer
Plastic surgery
Trauma center
Rehabilitation Department
Hand and upper limb surgery
Department of Mental Illness