Maulana Haji Muhammad Abdul Wahab, an Islamic Scholar, preacher and a leader of Tablig-e-Jammat. He was ranked in the list of 500 influentiall muslims because of his work. He died on 18th Number 2018 due to his prolonged illness.
| Title | Description |
| --- | --- |
| Personal | |
| Name: | Muhammad Abdul Wahab |
| In Urdu: | محمد عبد الوہاب |
| Full Name: | Rao Muhammad Abdul Wahab |
| Nationality: | Pakistani |
| Tribe: | Rajput Rao |
| Education: | Graduation |
| Alma Mater: | Islamia College |
| Religion: | Islam |
| Denomination: | Deobandi |
| Jurisprudence: | Hanafi |
| Profession: | Islamic Preacher |
| Movement: | Tablighi Jammat |
| Born | |
| Date: | 1st Jan 1923 |
| Place: | Delhi, British India |
| Family | |
| Spouse: | Married |
| Died | |
| Date: | 18th November 2018 |
| Rest Place: | Lahore, Pakistan |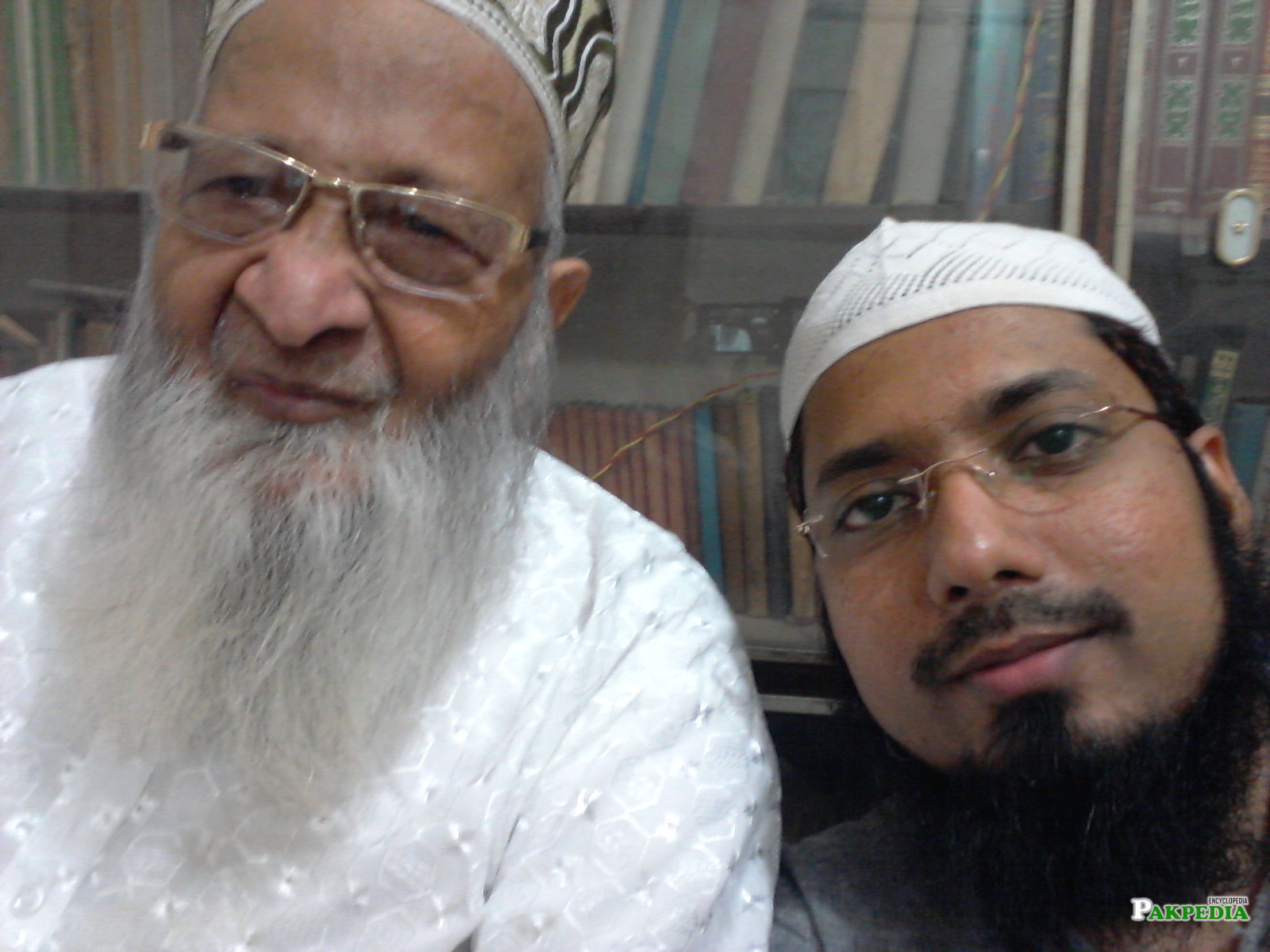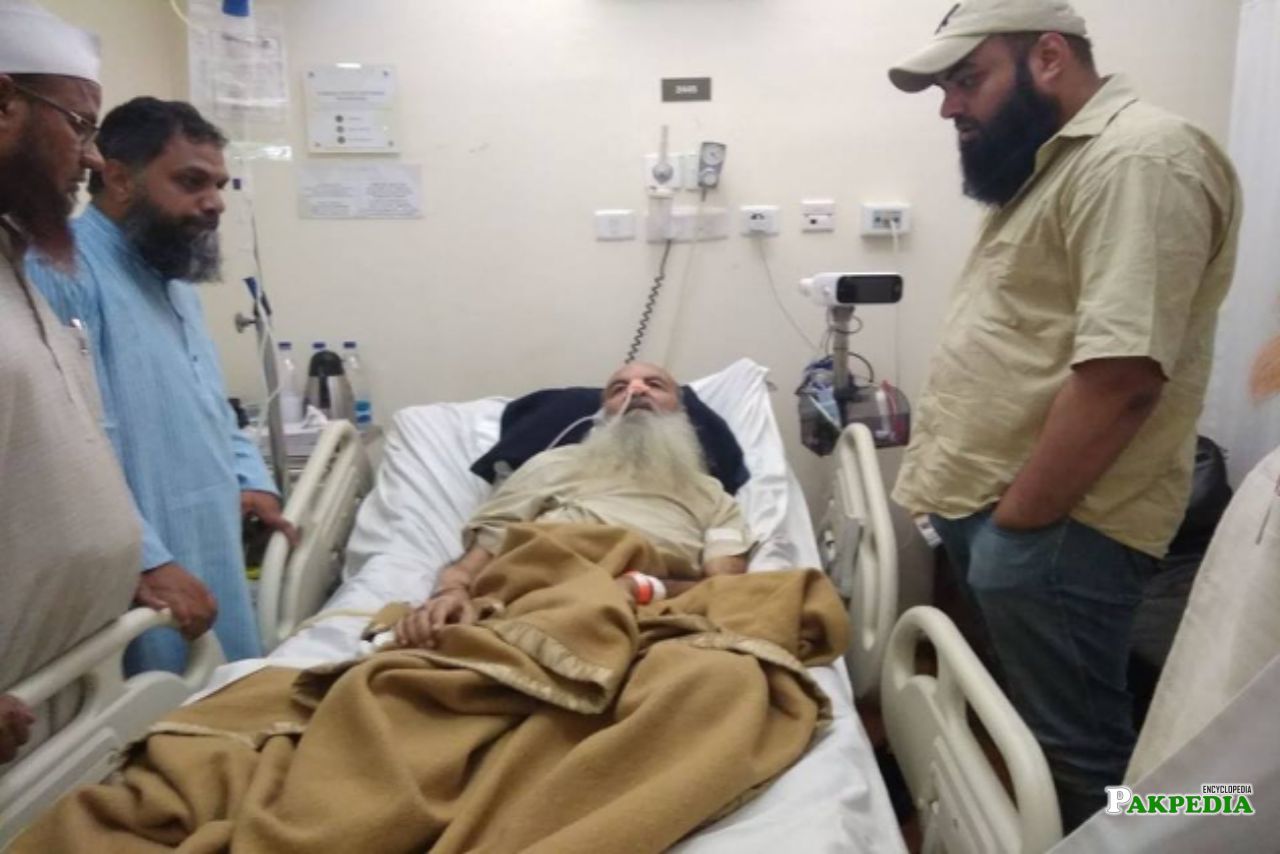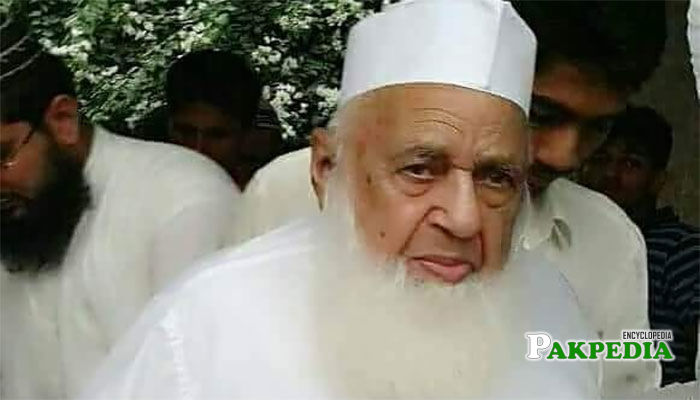 Biography and Education
Rao Muhammad Abdul Wahab commonly known as Haji Abdul Wahab is a Muslim preacher and is an administrator of Tablig e Jamaat. He was born in Delhi, British India on 1st January 1923. He started his schooling from Islamia College. He did his graduation and then went on his mission of preaching Islam.
Career
Abdul Wahhab joined the Tabligh Jamaat amid the life of its organizer, Muhammad Ilyas Kandhlawi. He landed at Nizamuddin Markaz on the first of January 1944. He got the Sohbah of Maulana Ilyas for six months. He left his business to dedicate his time and exertion to the Jamaat, and he was one of the initial five individuals in Pakistan who offered as long as they can remember for doing Tabligh work. He was an immediate friend of Maulana Muhammad Ilyas Kandhlawi, Yusuf Kandhlawi, and Inamul Hasan Kandhlawi. Muhammad Shafi Quraishi (1903– 1971) was the primary standard amir of the Tablighi Jamaat in Pakistan; he was prevailing by Haji Muhammad Bashir from 1919 to 1992. Abdul Wahhab succeeded Bashir as the third standard amir for Pakistan. He was based at Raiwind Markaz, the development's central station in the nation, where he headed a shura (gathering). He was additionally an individual from the development's Alami shura (world gathering) situated in Nizamuddin, Delhi, India.
Conference with Taliban
In October 2013 it was accounted for that the name of Haji Abdul Wahhab was proposed to head a Loya Jirga in anticipation of harmony converses with the Pakistani Taliban. In February 2014 it was accounted for that amid meetings with a council, TTP authorities of various groups prescribed that the names of Haji Abdul Wahhab, Maulana Sami ul Haq, Dr. Abdul Qadeer Khan, and different pioneers be included the administration harmony council.
Influential Muslims List
The pioneer of the Pakistan part of the Tablighi Jamaat—a transnational Islamic association devoted to spreading the message of religious conservatism and reestablished otherworldliness—Hajji Abdul-Wahhab is a conspicuous Pakistani researcher with a noteworthy following in South Asia and the United Kingdom. Despite the fact that the association does not have a focal expert, Abdul-Wahhab has been progressively compelling in his authority of the crowds of Muslims that pursue the global development in Pakistan and abroad. As of the 2014/2015 issue, he was positioned #10 in The Muslim 500, a rundown of the 500 most persuasive Muslims on the planet, because of his overall impact.
Haji Abdul Wahab passes Away
The most humble, down to earth, selfless man Haji Abdul Wahab passed away on 18th November 2018 after his prolonged illness. He was diagnosed with dengue and was hospitalized from a couple of days in Lahore. People from all over the World came to attend his funeral and many people expressed their condolences via social media. Prime Minister of Pakistan Imran Khan said that the services of Abdul Wahhab will always be remembered.
PIA Scheduled special flights for the funeral
Due to unanticipated death of the scholar, PIA had scheduled special flights for the passengers who wanted to attend the funeral from Karachi. According to the source Rs 22.5 Million was given to the PIA for a single flight but according to the Passengers, the extra fare was charged from them. The PIA flight of Boeing 304 carried some 450 passengers to Lahore where they were taken from the airport to Raiwind through special vehicles.