Geo TV, branded as 'GEO TV,' is a pay-TV channel of Pakistan founded in 2002 by 'Independent Media Corporation.' On 14th August 2002, the track started trial transmission, with regular broadcasting starting on 1st October 2002. It was subsequently renamed 'Geo Entertainment.'
Geo is a word from the Urdu language that means Live. When the channel was in the beginning period, it screened many daily serials, and those serials became famous and successful. This article has all the information about the channel, including Geo TV History.
| | |
| --- | --- |
|      Title |     Description |
| Name: |  Geo TV |
| Launched: |  1st October 2002 |
| Slogan: |  Har Pal Haseen hai, Har pal Jeo |
| Country: |  Pakistan |
| Renamed As: |  Geo Entertainment |
| Owned By: |  Independent Media Coperation |
| Awards: |  The channel has received various Awards |
| Chief Executive: |   Mir Ibrahim Rehman |
| Website: |   https://harpalgeo.tv/ |

Geo TV History
GEO is one of Pakistan's oldest networks, and since its inception, it has consistently earned strong TRPs on numerous drama serials, daily soaps,  and reality shows.  'Teray Pehloo Mein,' 'Mere Zaat Zarraa-e-Be Nishaan' are few serials broadcasted in the 2000s on the network and are still remembered.
Downfall
The channel managed to do very well in the rating system, but the network got banned in the country in 2014 for spreading blasphemous content on its 'Utho Jago Pakistan' morning program. Eventually, the channel was unbanned, but the ratings started to drop, and the network was panned for below-average content, and it took the channel a while to get back on the charts with good ratings.
At present, the criticism on Geo Entertainment involves the backlash for its low image quality on TV compared to ARY Digital and HUM HD, which are of better quality. And creating extremely Indian-ized serials by cloning soaps from Indian channels and converting these into daily soap operas and weekly dramas to achieve ratings.
Geo TV Famous Serials
GEO released Khaani in 2017, and the series became a massive hit for the channel with global popularity and was also added to Netflix because of its immense popularity. Similarly, 'Ghar Titli Ka Par' also roared success for this channel domestically and, at the same time, also received many YouTube views.
The channel has since collaborated with '7th Sky Entertainment' and has created record-breaking shows on TV and social media networks. In 2019, the channel made two records for its most-viewed serial in the 9 pm slot, starting with serial 'Bharosaa Payar Tera,' closing with 'Dil-e-Gumshudda' both of which secured 17.0 TRP.
In 2020, drama serial 'Munafiq' set a record of having the highest number of viewers in the 7 pm slot with TRP 22.75. It became the 2nd highest-rated serial in Pakistani television history on YouTube in India's top trend list.
Some popular shows include 'Muhabbat Tum Se Nafrat Hei,' 'Piya Naam Ka Diyaa,' 'Ramz-e-Ishq,' 'Yariyan,' 'Meherposh,' 'Ae Dil Tu Bataa,' 'Deewaangi,' 'Kahein Deep Jallay.' These have gained good ratings and international recognition in recent years. There are also numerous Prime Video series on the network, such as 'Yaar-e-Bewafa,' and 'Hiddat.'
Associated Channels
Geo TV Network started with Geo Television and since then has launched many other channels in Pakistan, including:
Geo News-A Channel for news.
Geo Entertainment.
Geo Super ( a sports network dedicated predominantly to cricket with the second priority of football, boxing, hockey and, tennis.)
Geo Tez-News channel with headlines.
Geo Kahani (an Urdu channel streaming all previous television shows of Geo entertainment. )
Controversies
According to Declan Walsh, the Geo organization has always been infiltrated by several militant groups, including 'Pakistan Lashkar-e-Jhangvi,' 'Tehreek-i-Talibaan,' and the accused militant group of the 'Muttahida Qaumi Movement.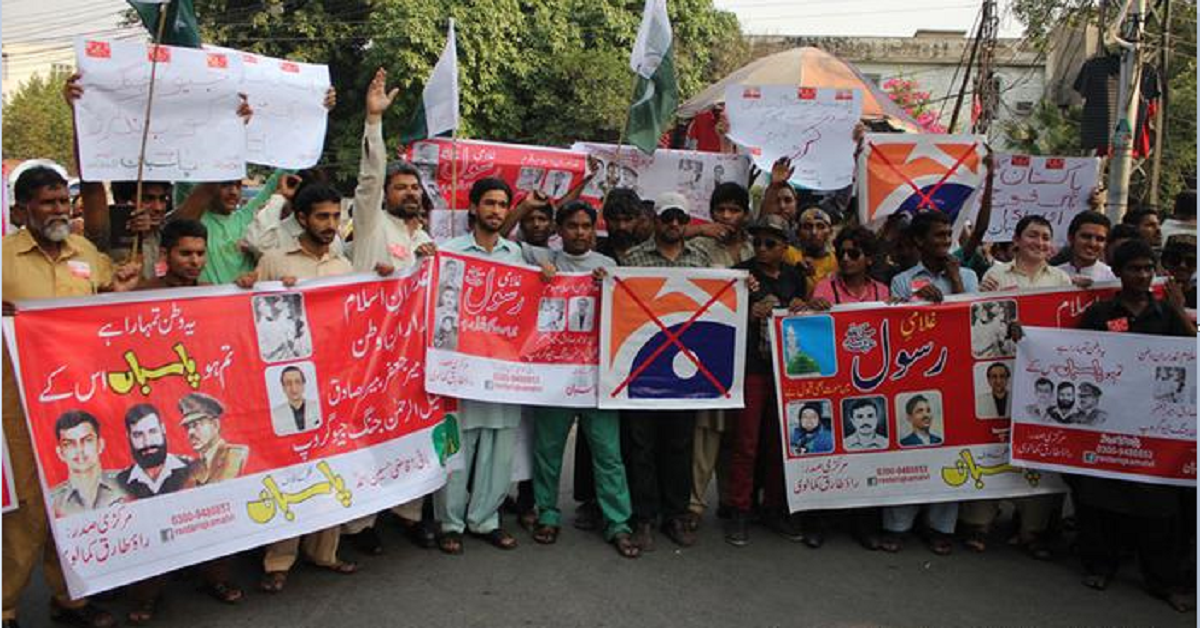 An agency published an article on 10th May 2017, said the number of Afghan fugitives residing in Pakistan is approximately fifteen million. 'The Government documents state that there are more or less fifteen million unregistered Afghan fugitives are in Pakistan.'
This number is far from any other globally accepted number between two to six million fugitives. The terrorist car was spotted in an episode of the channel's TV series 'Deewangi' after the terrorist attack on the 'Pakistan Stock Exchange' in July 2020; it provoked viewers' reaction due to this weird coincidence.
Ban on Transmission
Pakistan Electronic Media Regulation Authority (PEMRA) banned Geo Television broadcasting in 2014  for screening blasphemous type of content in a morning show 'Utho Jago Pakistan' on Geo Entertainment.
People from all corners of the country came on roads to protest against the Geo channel for broadcasting non-religious content. Geo team members also protested in Lahore against the ban on a channel.
Social Media Handles
https://www.instagram.com/harpalgeotv/