Farooq Sattar is a Pakistan-based political figure and is serving as the leader of MQM (Muttahida Qaumi Movement, Pakistan). In 1987 he started his political career as Karachi's Mayor. He served as opposition leader in 1993 in Sindh Provincial Assembly and remained a member of the federal and provincial cabinet in several positions.
From 1997 to 1999, he held the office of Provincial Minister, and from 2008 to 2013, he served at the Federal Ministry for the overseas Pakistanis. Since 1988 he represents Karachi by being a member of the Sindh Provincial Assembly and Pakistan National Assembly. This article serves every information about him, including Farooq Sattar Biography.
| Title | Description |
| --- | --- |
| Personal | |
| Name: | Farooq Sattar |
| Local Language Name: | فاروق ستار |
| Famous As: | Politician |
| Nationality: | Pakistan |
| Residence: | Karachi |
| Education: | Jinnah Sindh Medical University |
| Religion: | Islam |
| Profession: | Politician |
| Born | |
| Date: | 9th April 1959 |
| Place: | Karachi, Pakistan |
| Family | |
| Spouse: | Shahida Kausar Farooq |
| Career | |
| Political Party: | Muttahida Qaumi Movement |
| Serve As: | Chairman Muttahida Quami Movement Pakistan |
| Assumed office: | 22 August 2016 |
| Career Starts: | In 1979 |
| Proceeded by: | Altaf Hussain |
| Old Political Affiliations: | MQM |
| In-Office | |
| Role: | Mayor of Karachi |
| Dates: | 9 January 1988 – 27 July 1992 |
| Preceded By: | Abdul Sattar Afghani |
| Succeeded By: | Naimatullah Khan |
| Political Party: | Muttahida Qaumi Movement |
| Constituency : | NA-249 (Karachi-XI) |
| | |
| | |

Farooq Sattar Biography
Farooq Satar is a senior politician who has been in politics for a long time and has faced many ups and downs in his political career. Being a seasoned and veteran politician, he is well aware of political tactics and knows how to acquire important memberships and positions.
Despite facing detentions several times, he hasn't given up on his political career and always remains stick to his decisions and opinions. He showed courage and disassociated himself with Altaf, who once ruled Karachi and was a nightmare for Karachi's inhabitants and workers of his party.
He passed a logical statement about his disassociation that MQM is a Pakistan-based party; its registration is in Pakistan, so party operations should also occur within Pakistan and led the party as a convener.
Farooq Date of Birth
He opened his eyes on 9th April 1959 in Karachi, Pakistan.
Education of Farooq
In 1986 he secured his MBBS degree from SMC (Sindh Medical College).
Farooq Sattar Family
He is a father to two daughters.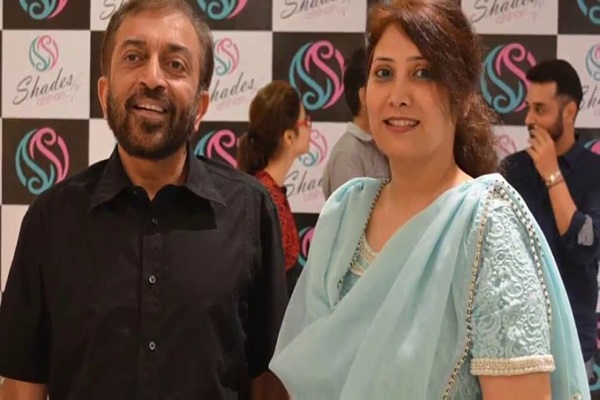 Career
Designated as Mayor Karachi
In 1917 he started his political career by joining the newly established student body APMSO (All Pakistan Muttahida Students Organization) and remained its active member until 1986. In 1987 along with ex APMSO Chairperson and fellow mate for Deputy Mayor Mateen Yousaf, Sattar got elected as Karachi's Mayor by MQM.
He was twenty-eight at that time, making him the world's youngest mayor at that time. He served at this post until 1992.
General Election 1988
He got elected as a National Assembly member for the 1st time in the general election in 1988 as a candidate of MQM from the South constituency of Karachi.
General Election 1990
He was again elected to National Assembly for the 2nd time in the general election 1990 as the candidate of MQM from the South constituency of Karachi.
General Election 1993
He got elected to Sindh's Provincial Assembly for the 1st time in the general election 1993 as an MQM candidate from Karachi's Southern constituency. He did not contest for National Assembly's seat in 1993 because his party boycotted National Assembly's elections. MQM appointed him opposition leader in Sindh Provincial Assembly.
Detention
In 1994 he was detained following the crackdowns against MQM, and in 1997 he was released.
General Election 1997
He was re-elected to National Assembly for the 3rd time in the general election 1997 on MQM's ticket from Karachi's South constituency. In these elections, he was also elected to Sindh Provincial Assembly in 1997 for the 2nd time.
To keep his provincial assembly seat, he left his National Assembly seat. After being inducted into the provincial cabinet, he was designated as Provincial Minister.
Accused of Corruption
He was detained in 1999 after being accused of corruption; soon after Pakistan army took control of the country in 1999, and Pervaiz Musharraf overthrew Pakistan's elected government. After spending two years in jail, he got freedom in 2001.
General Election 2002
He didn't contest for the National assembly seat in the general election 2002 for unknown causes; however, MQM nominated him in 2002 by-elections organized in 2003. He was re-elected to National Assembly for the 3rd time from the South constituency of Karachi. The seat was vacant after MNA Mahmood Qureshi's death.
General Election 2008
He was again elected to National Assembly for the 4th time in general election 2008 on MQM's ticket from south Constituency Karachi. However, PPP alleged that rigging has occurred in the constituency and blamed Sattar and MQM for changing final results.
He was added to the Federal cabinet and held the office of Federal Ministry for overseas Pakistanis from 2008 to 2010.
General Election 2013
He was again elected to National Assembly in the general election 2013 for the 5th time on MQM's ticket from Karachi's South constituency.
Charges and Detentions
He was charged in 2016 to organize, facilitate, and listen to Altaf Hussain's speech against security agencies and Pakistan's military. In Aug 2016, on Altaf's call, MQM activists attacked the Karachi-based office of ARY TV. Sindh Rangers took Sattar into their custody when he addressed media about the ARY office attack and was freed after few hours. An ATC (Anti-Terrorism Court) in Pakistan issued his non-bailable detention warrant for hate speech.
Disassociation from Altaf
Farooq Sattar later disassociated himself with Altaf Hussein, stating that MQM would function from within Pakistan, and changed MQM's constitution to add himself as MQM's new chief. He said that MQM (Muttahida Qaumi Movement) is Pakistan, and being registered in Pakistan, it recognizes the country's laws & constitution, so it should work from Pakistan. He designated himself as convener of MQM's coordination committee.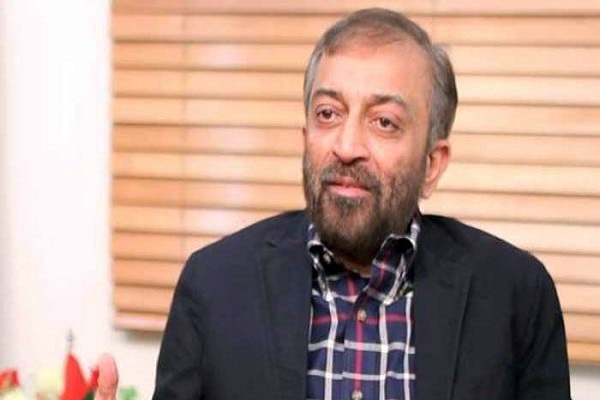 Expulsion from MQM
After the Sattar's disassociation from Altaf, London-based leaders expelled him from MQM for disloyalty and asked for his resignation from National Assembly as he had won this seat on the ticket of MQM. Still, he did not resign from the parliaments.
Inclusion in ECL
In Feb 2017, an ATC instructed the higher authorities to add his name on ECL (Exit Control List) following the charges of delivering a hate speech. Still, police faced failure in presenting him in court proceedings.
Announcement of Alliance
In Nov 2017, he announced the political alliance of MQM Pakistan with PSP (Pakistan Sarzameen Party). The next day he publicized his resignation from politics and party but later took back his resignation when his mother asked him to remain in politics.
Removal from Convenorship
Rabita Committee removed him from a position of convenorship of MQM in Feb 2018. That same day Sattar resolved this committee and announced the new intra-party elections to appoint a new party leader. In March 2018, the Election Commission of Pakistan removed him from the position of MQM's convener.
After a few days, IHC (Islamabad High Court) suspended ECP's decision and re-appointed him as MQM convener. IHC removed him from the post of convener in June 2018, and on 9th November 2018, his party membership was revoked for violating the party's discipline.
Social Media Handles
His social media account include