Farooq Hamid Naek is a Pakistan-based political figure and an advocate who served as Senate Chairperson, Law Minister, and also headed MoJ (Ministry of Justice) in the government of PM Yousaf Raza. After contesting in general elections in 2008 he won the post of judicial ministry but he moved to the post of Senate Chairperson in 2009.
In 2012 the cabinet reshuffling by Yousaf Raza designated him the country's law minister. He is a leading member of PPP's (Pakistan Peoples Party) central committee and has performed as a legal counselor and personal lawyer in cases filed against Benazir Bhutto and her husband Asif Zardari since 1996. This article has all the information about him, including Farooq Hamid Naek Biography.
| | |
| --- | --- |
|            Title |          Description |
| Name: | Farooq Hamid Naek |
| Nationality: | Pakistani |
| Residence: | Sialkot |
| Religion: | Islam |
| Date of Birth: | 1st July 1947 |
| Education: | Masters |
| Profession: | Politician and Advocate |
| Political Party: | Pakistan Peoples Party |
| Previous Post: | Law & Justice Federal Minister |

Farooq Hamid Naek Biography
Farooq Hamid is a highly educated and competent advocate and politician. Since his political career, he has been associated with PPP. He came to recognition after supporting Zardari and Benazir in the cases filed against them on corruption charges.
His way of argument in the court never displeases judges as he knows that he has to make judges agree to his views to take the desired decision. He won his cases due to his submissive and positive behavior. His colleagues give him ten out of ten points for his cool & calm behavior.
Zardari considered him as a man of wisdom and used to consult with him on every important matter before or after holding the presidential office.
Hamid Date of Birth
He opened his eyes on 1st July 1947 in Sialkot, Pakistan.
Education of Hamid
He graduated from High School and then got enrolled at S.M (Sindh Muslim) Law College, and secured his law degree. He obtained a Masters's degree in Economics from Karachi University.
Judicial Career
From 1971-1975 he served as 1st-class Magistrate and Civil Judge. From mid-1985 to 1990 he got elected General-Secretary of K.B.A (Karachi Bar Association). Later, from 1994 to 1996 he worked at the post of Pakistan's Deputy Attorney General in the 2nd Benazir Bhutto regime.
In 1970 he got enrolled as a local court's advocate, in 1976 as advocate high court, and in 1990 as an advocate of the Supreme Court. After working at judicial service for two years at the post of civil judge he submitted his resignation and involved himself in politics by becoming a member of the Pakistan Peoples Party in the mid-1970s.
Detention by Zia-ul-Haque
In 1995 he got detained for leading a protest against General Zia-ul-Haque's dictatorial rule. He was kept in Central Prison in Karachi for almost 6 months along with ten lawyers.
Supported Zardari and Benazir
Though he remained associated with Pakistan Peoples Party for 3-decades he got recognized after fighting the criminal and corruption cases against Asif Zardari and Benazir Bhutto during the rule of Musharraf in Pakistan. That was an extremely difficult time for Asif and Naik earned his confidence and trust during that time. Zardari used to consult his legal and other matters with him before and after his appointment as Pakistan's President.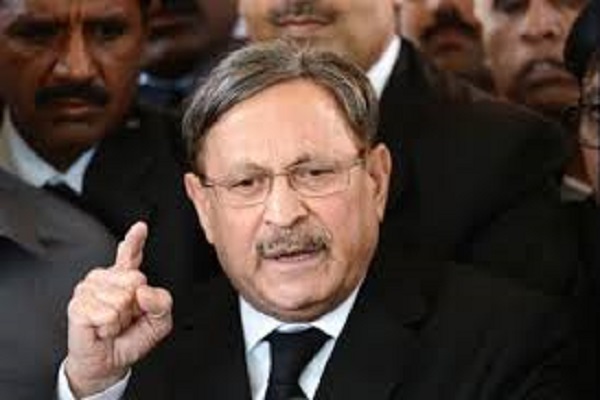 Got Defeated in Presidential Elections
He fought the 2016 Presidential elections for Supreme Court Bar Association against Rasheed Razvi. However, he lost this seat with a great margin.
Political Career
He started his political career in 1971 when he was appointed Assistant Director at 'Directorate of Labor & Social Welfare' of Sindh's provincial government. Since 2003 he has been a senator from the province of Sindh.
General Elections 2008
In the general election of 2008, he got appointed as Federal Minister for Law & Justice. In 1pril 2012 he was again elected as Federal Minister for Law & Justice after his three years term as Senate Chairperson.
2021 Senate Elections
He is chosen for the Senate Election seat by the Pakistan Peoples Party. The elections will take place on 3rd March 2021.