Nishtar Hospital, located in Multan, is serving a bounteous population of the Southern Punjab and adjacent areas of KPK and Baluchistan. It is a tertiary care and teaching hospital at Nishtar Medical University. With time, it has brought considerable advancement and has built a name all over Pakistan. This article has all the information about Nishtar, including Nishtar Hospital History and Nishtar Hospital Facilities.
| Title | Description |
| --- | --- |
| Details | |
| Type: | Hospital |
| Name: | Nishtar Hospital |
| In Urdu: | نشتر ہسپتال |
| Coordinates: | 30°12′09″N 71°26′40″E |
| Website: | nhm.gop.pk |
| Speciality: | Acupuncturists Allergists (immunologist) Cardiologists Dermatologists |
| Services: | Most Modern & Technologically advanced medical services to the patients |
| Locaton : | Multan ,Nishtar Road,Pakistan |
| College supports students: | 1600 |
| Organisation | |
| Founded : | October 1, 1953 |
| Care System: | Tertiary Care |
| Affiliated University: | Nishtar Medical College |
| Hospital Type: | Teaching |
| Funding By: | Public Hospital |
| Services | |
| Beds: | 1800 |
| Emergency Department: | Accident And Emergency Department |
| Departments: | 24 |
| Contact no: | +92 61 9200233 |
| Address: | Nishtar Rd, Multan, Pakistan |
| Operation Theaters: | 15 |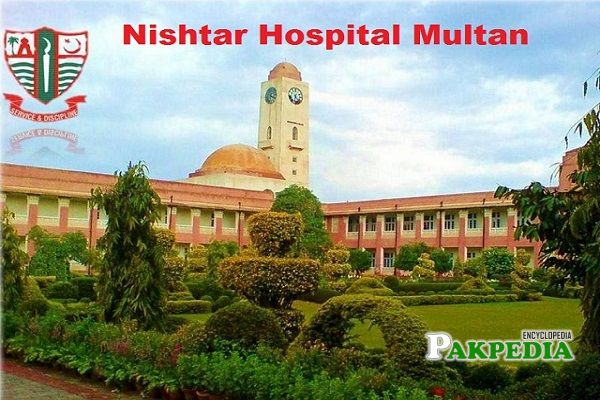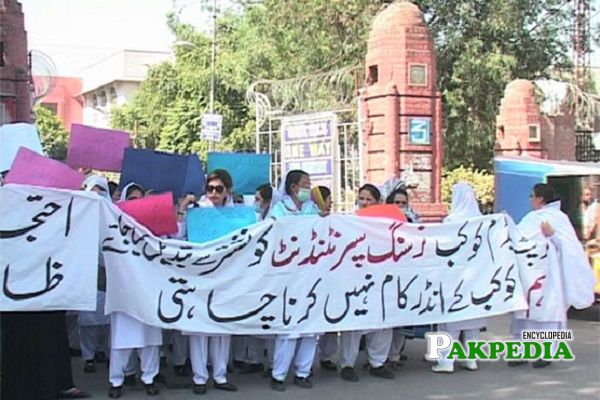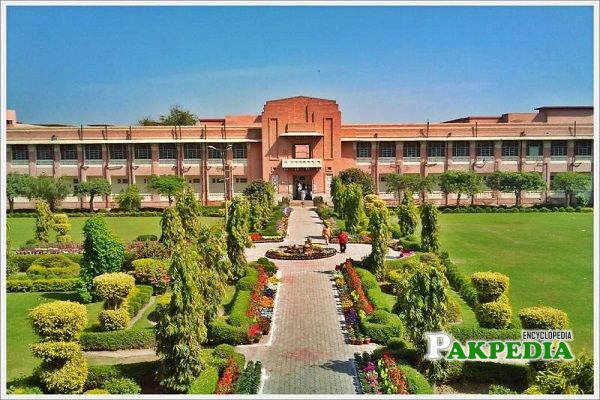 Nishtar Hospital History
In 1945 King Edward was the only medical college located in Lahore. In King Edward Medical University ratio of Muslim students was negligible. After Pakistan came into being on 14th August 1947, many doctors migrated to India. Only a few Muslim Expatriates were doctors.  This lack of availability of doctors emphasized that more medical institutions should be opened in the new state. Doctor Muhammad Jamal Bhutta was the first to give an idea of opening a medical college in Multan in 1945. Doctor Bhutta visited many hospitals in the UK to collect ideas. Doctor. Muhammad Jamal Bhutta and Colonel. Doctor. Mallick suggested that Punjab is imperatively required to fulfill the instant needs of the province. 
Punjab Government-authorized Governor Punjab Sardar Abdur Rab Nishtar to announce the opening of medical college and Hospital in Punjab. Multan city of province Punjab was selected for the establishment of this Hospital. After the provision of basic plan and idea by Doctor Jamal Bhutta, construction of the Hospital started in 1953. Mr. Jamaal-ud-Din, Mr. Murat, and Mr. InamUllah also took part in the construction. On 1st October 1953 hospital began functioning with a total of 80 beds. The current bed capacity of the Hospital is 1800 beds, making it one of the largest Hospitals in Pakistan. 
Now Hospital has 31 wards, 24 divisions and departments, one burn unit, an accident and emergency department, 15 operation theatres and an outpatient. Multan is the hottest city in Pakistan, so there are large windows and high ceilings in the hospital building. The Hospital was named after Sardar Abdur Rab Nishtar. In 1954, Gynaecology, Tuberculosis, Surgery, Medicine, Pediatrics, ENT, Ophthalmology, Radiology and Anesthesia departments started working. Admin block, kitchen, residences for staff, college first floor and boys hostels were also constructed with the construction of Nishtar Hospital Building. Doctor Shahid Bukhari is the current Medical Superintendent of Nishtar hospital.
Buildings of Hospital
The Hospital building comprises three storeys
Ground Floor
The Ground Floor contains Kitchen, hospital auditorium, nursing school, post office, bank, canteen and ward number 1,4,10, 13,16,19,22,25.
1st Floor
The 1st Floor incorporates College office, Hospital administration's office, Principal office, conference room, operation theatre and ward number 2, 2,8,11,14,17,22,23.
2nd Floor
Then comes the last floor that has a Mosque, Residency, Mess and Ward number 2,6,9,12, 15,18,21,24 are on 2nd Floor.
Departments
The list of departments in this Hospital includes:
Anesthesiology
Dental Section
Critical Care Medicine (ICU)
Cardiology
Dialysis
Dermatology
General Internal Medicine
General Surgery
Gynaecology
Nephrology
Neurology
ENT
Orthopaedics
Paediatrics
Neurosurgery
Obstetrics
Oncology
Ophthalmology
Radiology
Psychiatry
Orthopaedics
Physiotherapy
Wards
Hospital has 30 wards out of which four wards are for general medicine, three wards of Obs and Gynae and 2 wards of Paeds medicine.
Leading Doctors
| | |
| --- | --- |
|  Doctor. Khalid Javed |  General Surgeon |
|  Doctor. Rasid Farooq-ul-Haq   |  Orthopedic Surgeon |
|  Doctor Sadaf Maqbool |  General Physician |
|  Mr.Jahanzaib |  Psychologist |
|  Doctor. M. Shafqat |  Pulmonologist |
Services
Orthopedic Services
The Orthopedic services that it contains incorporates Trauma surgery, Knee replacement, Heat therapy, Fracture treatment, Orthobiologics, Osteoporosis, Hip replacement, Gout, Arthritis, Acoliosis, Vascularized flaps,  Sports injuries and Deformities.
Gynaecology Services
It includes Anatomy scan, Delivery, Antenatal services,  Laparoscopy, Obstetrics, Delivery, Doppler ultrasound, Contraception advice, NST, CBE.
Radiology Services
The Radiology services have X-Ray, RFA, MRI, Pic line, CT scan, Angiogram, Coiling and Mammogram.
Surgery Services
It includes Dental, E.N.T, Orthopedics, Pediatric Surgery, Neurosurgery, General Surgery, Ophthalmic surgery and Laparoscopic surgery.
Pathology Services
It incorporates Blood bank, Cytopathology, Hormonal studies, Serologic tests, Tumor markers, Drug levels and Frozen sections.
Internal Medicine Services
The internal Medicine Services contains Nephrology, Psychiatry, Dengue, Cardiology, Pulmonology, Neurology and Endocrinology.
Eye Services
It has LASIK, Cataract, Glaucoma, Keratoconus and Diabetic Retinopathy.
The Nishtar II Project
Infrastructure Development Authority, Punjab will carry out the project of Nishtar II Hosp. in Multan. 12.14 acres area is selected for this project. Addition of 1000 beds will be done. This expansion program will be carried out in 3 phases. Chief Minister of Punjab Usman Buzdar laid its Foundation stone in 2019. While addressing to the nation he told that the expansion program will be carried out in 3 phases.
Phase 1 = 500 Bed Hospital Building
Phase 2 = 500 Bed Hospital Building
Phase 3 = Nursing College and Medical College
Telemedicine Centre
Due to the situation of coronavirus in country telemedicine center has been launched. By this facility, people would be able to take advice from nishtar hospital doctors via telephone. Vice-Chancellor of Nishtar Medical University inaugurated this center. People should ask about coronavirus in addition to other health issues including surgery, post gynecology , medicines ophthalmology. The availability of this service would be for 24 hours. The purpose of this service is to stop people from coming to hospital unnecessarily
Contact Information