Babar Awan is a Pakistan-based political figure, senior advocate, writer, analyst, and columnist who is currently serving as an Advisor to PM for Parliamentary Affairs since April 2020. Previously, he served at Federal Law Ministry in a cabinet of ex-PM Yousaf Gillani.
From 2012-2017 he served as Punjab's Senator. He authors political columns supporting social justice and social democracy in Daily Jang, the notable Urdu newspaper. Currently, he is living in Islamabad. This article has complete information about Awan, including Babar Awan Biography.
| Title | Description |
| --- | --- |
| Personal | |
| Name: | Babar Awan |
| Famous As: | Politician, lawyer, author, analyst |
| Nationality: | Pakistan |
| Residence: | Lahore |
| Citizenship : | Pakistani |
| Education: | University of Punjab & Karachi University & Monticello University |
| Religion: | Islam |
| Profession: | Politician, lawyer, author, analyst |
| Height: | 6 ft (1.8 m) |
| | |
| Marital Status: | Married |
| Zodiac: | Aquarius |
| Net Worth: | Not known |
| Awards : | Sitara-e-Imtiaz (2012) |
| Born | |
| Date: | 27th January 1958 |
| Place: | Rawalpindi, Punjab |
| Family | |
| Children: | Fatima Babar Awan |
| Siblings : | Ghulam Farooq Awan |
| Career | |
| Political Party: | Pakistan Peoples Party (1997-2017) & Pakistan Tehreek-e-Insaf (2017 – Present) |
| Serve As: | Pakistan Senator from Punjab Province |
| Proceeded by: | Farhatullah Babar |
| Time Period : | 22 February 2006 – 28 February 2012 |
| Minister of Law and Justice: | 3 November 2008 – 12 April 2011 |
| President : | Asif Zardari |
| Prime Minister : | Yousaf Raza Gillani |
| Preceded by : | Farooq Naik |
| Succeeded by : | Bux Chandio |
| First Vice president of Pakistan Peoples Party: | 29 December 2011 – 2 May 2012 |
| Preceded by: | Mahmood Qureshi |
| Succeeded by : | Manzour Vato |

Babar Awan Biography
Despite having a middle-class background, he has marked his name in writing, judiciary, and politics; besides these, he is also making his TV career as a host. He fluently speaks Arabic and has command over Islamic jurisprudence matters.
In addition to Arabic, he has an excellent base in English and Urdu languages, and he is probably the best orator in Pakistan People's Party's top administration. He contributes to the judiciary as Supreme Court's senior lawyer is seen as a criminal law specialist.
Throughout his political career, he has faced several controversies including the charges of bribery and fake Ph.D. degree but due to lack of evidence no accusations were proved. In addition to excellent debating skills, he is blessed with unmatched writing skills and contributes his columns to the country's most-read Urdu Newspaper Daily Jang.
Awan Date of Birth
He opened his eyes on 27th January 1958.
Education of Awan
He completed his matriculation in 1971 and studied humanities at Punjab University and did graduated in Humanities and secured an M.Sc. degree in Economics from the University of Punjab in 1978.
He attended the University of Karachi in 1980 and 1986 secured an L.LB degree in civil law. He started law practice at Sindh High Court, and initially, he took criminal cases.
Babar Awan Family
His brother Farooq Awan worked as Pakistan's additional Attorney General and as an advisor to PM Yousaf Raza for Law, Justice & Parliamentary Affairs. One of his brothers works for MQM. Awan's nephew Shakeel is a PML-N member and remained a member of the National Assembly. He defeated Sheikh Rasheed in his constituency and currently he is a member of Pakistan Tehreek-e-Insaf.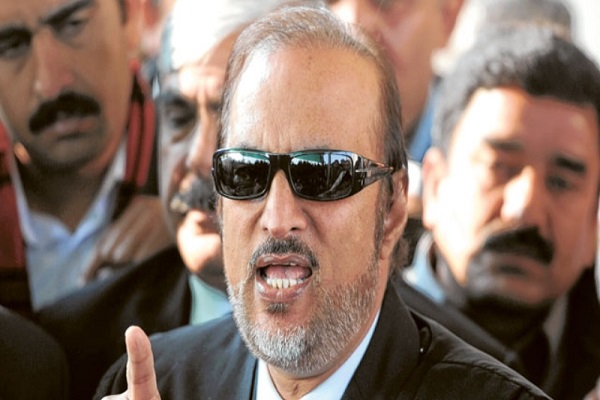 Career
Initial Career
In the 1980s he started taking an interest in politics during his time at Karachi University. He was a part of the youth wing of PPP the 'Peoples Students Federation.'
Joined PPP
In 1996 he joined PPP and failed to secure Murree's seat for the KPK assembly during general elections 1997. He participated in general elections 2002 for the Islamabad constituency but failed and admitted his failure. Benazir Bhutto appointed him PPP's finance secretary in 2004.
Presence at Important Events
He succeeded in indirect elections for Aiwan-e-Bala and got elected. He was with leading party members including Ameen Faheem when it was announced that Benazir Bhutto is returning to Pakistan. Babar Awan was present when Benazir was attacked on 19th October, and when she was assassinated in Rawalpindi.
Babar was the 1st party member who announced Benazir's death to the public outside General Hospital Rawalpindi (now Benazir Bhutto Hospital).
Minister of Parliamentary Affairs
After getting a victory in general elections 2008, he was designated at Ministry of Parliamentary Affairs and held the office of Law Minister in Nov 2008. In 2011 he resigned from Law Ministry due to several legal issues, but he was back at his post in less than forty-eight hours.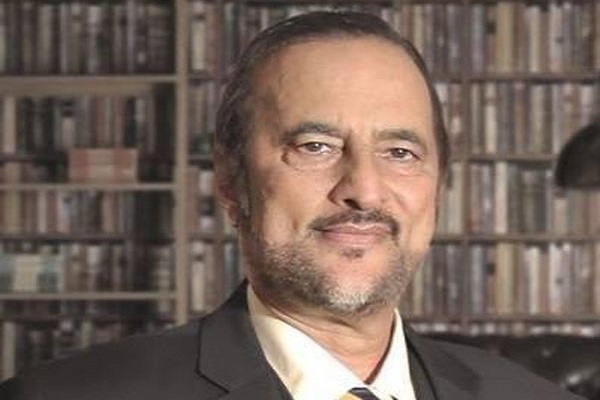 Appointed as MoIT
He was known as then-President Asif's right hand. He also held the office of MoIT (Ministry of Information Technology). Babar resigned from ministry to plead in the murder case of Zulfiqar Bhutto. On 2nd May 2012 PPP's Central Executive Committee stripped him of all positions in the party.
Joined PTI
After Awan's dismissal, he was expected to join any other party, but he didn't quit PPP and remained its part for the next five years. In 2013 he met Imran Khan the Chairperson of PTI (Pakistan Tehreek-e-Insaf). He announced his joining in PTI on 21st June 2017, stepping down from his Senate seat.
Active on Twitter
He claimed in June 2012 that he and his family are receiving life threats, and demanded security. In 2013 he started tweeting regularly. He uses his Twitter id to pass political statements and to remain in touch with his followers. By 2013 he had thirty-four thousand Twitter followers.
As an Author
In 2011 he published his 1st book entitled 'Wakalat Nama', a compilation of his articles and columns published in Pakistani newspapers from 1997-2009. In Nov 2011 he published his 2nd book consisted of all his arguments during the Karachi Conspiracy Case.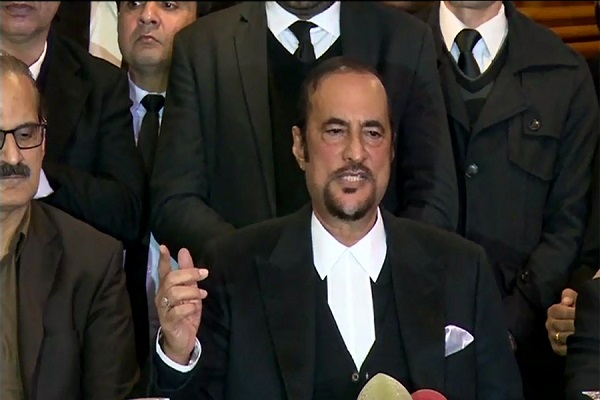 TV Career
He is hosting TV programs for several years; previously, he was hosting an Islamic program on ATV. Currently, he is doing a program 'Ikhtilaf-e-Note' on a popular News channel in Pakistan 'Neo TV.' Farwat Malik hosts the show, and Babar participates as an Analyst.
Criticism on ECP
On 28th May 2013 he stated that the new government has a right to complete its term; however, the opposition shouldn't be according to the government's choice. In 2013 he criticized ECP (Election Commission of Pakistan) for arranging Presidential Elections in a way that didn't satisfy opposition parties.
Negotiator of PPP
During his time in PPP, he used to negotiate with different political parties. He intervened on behalf of PPP with PML-N leading to the coalition between these two parties strengthening the PPP government, giving them a majority in the Parliament.
He often negotiated at the behest of PPP with Parvez Elahi the PML-Q President. Babar Awan also had a dialogue with MQM. The 30th Sindh governor Ishrat-ul-Ibad met him at his home and agreed that MQM and PPP should collaborate.
Babar Awan Controversies
Ph.D. Controversy
According to investigative journalists and media sources, he had received a doctorate in 'Criminal Law' from degree mill Monticello University in Hawaii, the USA in 1998. The controversy surrounding his law Ph.D. noted that Monticello University had misspelled his Ph.D. nomination papers as 'Monty Cello' from where he claimed to have completed his Ph.D.
Bribe Charges
In Nov 2009 NAB (National Accountability Bureau) called him after accusations of receiving a bribe of thirty million rupees from Haris Steel Mill's owners to obtain a favorable court judgment. He denied the charges stating that thirty million he received was his fee, not a bribe.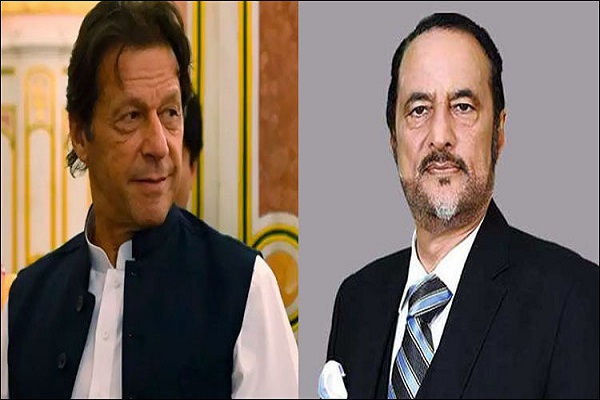 In 2011, Haris Steel Mill's owner Sheikh Afzal said that the Punjab government had pressurized him to pass a statement against Babar. This statement dropped charges against Awan.
Received Contempt of Court Notice
On 1st December 2011, he criticized a judge of the Supreme Court in his press conference. In Dec the Supreme Court of Pakistan issued him a 'contempt of court' notice. On 5th January 2012 Supreme Court issued him a 2nd contempt notice on a comment he passed during his media talk on 4th January.
License Suspension
His law practice license was suspended on 17th January for an undefined period. Further, the Supreme Court of Pakistan ordered the government to involve some other advocate in the Zulfiqar Bhutto case. Ali Ahmad disagreed with the decision of the Supreme Court to suspend Babar's license.
In March 2012 Supreme Court indicted him. As Awan's counsel, Ali Zafar argued in court that the court couldn't charge him without deciding on the apology he offered to Supreme Court.
Babar Awan Books
Wakalat Nama
Karachi Qatal-e-Aaam Az Khud Notice Supreme Court of Pakistan
Social Media Handles
His social media account include
https://twitter.com/BabarAwanPK
https://www.facebook.com/BabarAwanPK