Asma Shirazi is a young and competent Pakistani journalist who has maximum years of experience in journalism. She has attached with numerous Pakistani channels to gain diverse experience. In 2014 he received the 'Peter Mackler Award' that is given to journalists every year who do fair journalism.
She started her career with GEO News and switched to many different channels to gain maximum experience. She is the first female Pakistani journalist who covers the Israel Lebanon conflict, 2006. This article contains every piece of information about her, including Asma Shirazi Biography.
| Title | Description |
| --- | --- |
| Personal | |
| Name: | Asma Shirazi |
| Native name: | عاصمہ شیرازی |
| Famous As: | Pakistani journalist and political commentator |
| Nationality: | Pakistani |
| Residence: | Islamabad, Pakistan |
| Education: | Postgraduate Degree in Political Science |
| Alma mater: | Punjab University |
| Religion: | Islam |
| Profession: | Journalist, Anchor Person |
| Affiliation(s): | Dawn News |
| Started career: | The media industry in 2001 |
| Height: | 5 ft 3 in (1.60m) |
| Years active: | 2000-present |
| Television: | Aaj News |
| Marital Status: | Married |
| Joined SAMAA: | July 2010 |
| joined ARY News : | 2007 |
| Joined GEO Team: | 2002 |
| Asma Sherazi Show on: | Parliamentary Affairs, Parliament Cafeteria |
| Worked with: | Various news channels including GEO News, ARY News, Samaa TV, and Dawn News. |
| She currently hosts a Talk Show: | Faisla Awam Ka |
| Born | |
| Date: | 3rd May 1976 |
| Zodiac: | Capricorn |
| Place: | Islamabad |

Asma Shirazi Biography
Asma is a fierce Pakistani journalist who started her career in 2000, and today she is considered one of the notable and striking female journalists of Pakistan. She covered many essential conflicts and became the first female war correspondent who covered the Lebanon war in 2006.
Shirazi is a recipient of the most prestigious award 'Peter Mackler Ward' given to journalists every year for their fair and unbiased journalism. She is married and living a blissful life in Islamabad. She also served as Senior Anchor and Vice president of BOL News.
Asma Date of Birth
She was born on 3rd May 1976 in Islamabad. Currently, she is living in the same place.
Education of Asma
She has a degree in political science earned from Punjab University. Soon after completing her education, she started her professional career.
Career
She started her career with Radio Pakistan by serving as a Radio Presenter. In 2000 he joined PTV and, after 2 years, moved to GEO News. After serving on that channel for a few years, she joined ARY News in 2007 in order to gain diverse experience. She did many current affairs programs on that show until she moved to SAMAA Tv.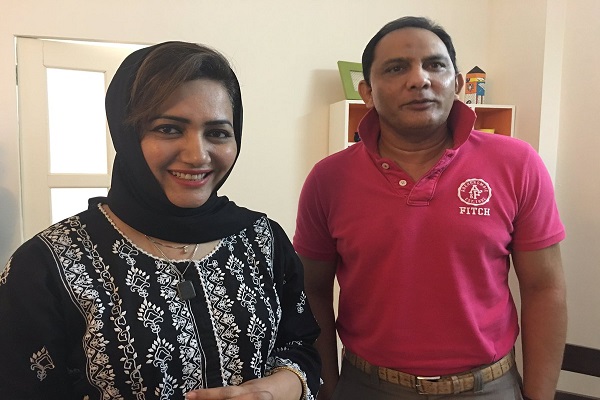 In July 2010, she joined SAMAA Tv and later associated with DAWN News, where she hosted the show 'Faisla Aap Ka.' That show gave her huge acclaim, and she became one of the favorite journalist. She is known for being a fair and unbiased journalist with the title of Best Anchorperson.
Later, she associated with AAJ News and started doing the same show, 'Faisla Aap Ka,' in a totally different format. With over 20 years of experience, she has surely come a long way with her unbeatable journalism skills.
Reported Essential Conflicts
In 2006 she became the first female war correspondent who reported the 2006 war between Israel and Lebanon. Later she reported the 2009 Taliban Violence at the Pakistan Afganistan border. She is the one who enfolds the 2005 Earthquake in Kashmir. Her 2014 'peter Mackler Award' is proof of her fair journalism.
Asma Shirazi Awards
Best Anchorperson Award
Peter Mackler Award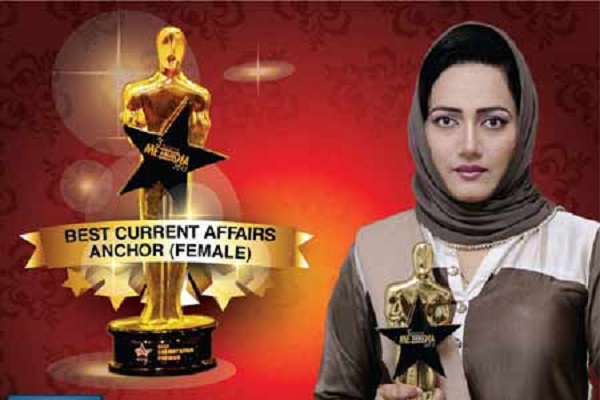 Social Media handles
Her social media account include
https://twitter.com/asmashirazi
https://www.facebook.com/OfficialAsmaShirazi