Founder Abdul Razzaq Yaqoob
2016 Dramas
Famous Comedy Play Bulbulay
Jeeto Pakistan Famous Show
Sister Channels
bDetailsb
ARY Digital launched in the United Kingdom in December 2000 on the growing demands of Asian entertainment in the region.At present, the ARY Digital has four different coverage areas around the world: 
[1]
Details
ARY Digital Asia
ARY Digital Middle East 
ARY Digital UK/Europe 
ARY Digital USA
bFounded Byb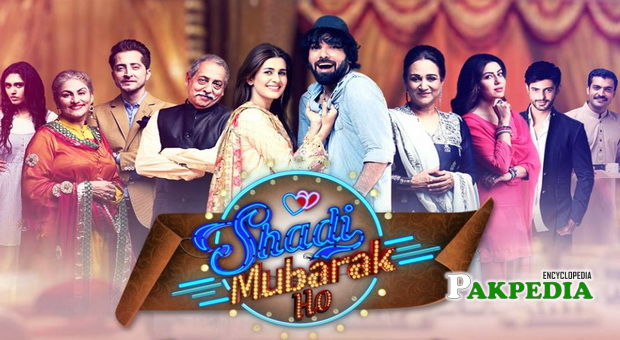 A subsidiary of the ARY Group, the ARY Group of companies is a Dubai-based holding company founded by a Pakistani businessman, Haji Abdul Razzak Yaqoob. The network caters to the needs of South Asians, particularly the Pakistani diaspora.
[2]
Founded By
bOwnerb
Salman Iqbal is a Pakistani media mogul. He is owner ARY Digital Network, as well as its chief executive. In addition, Iqbal is the owner of the ARY Group, that was started by his Uncle Abdul Razzak Yaqoob.Salman Iqbal first married to sabeen iqbal who lives in Dubai.Sabeen and Salman had 4 children . She lives in Dubai and Dubai is like second home for Salman Iqbal.Second Wife of Salman Iqbal Sonya Khan Model & Actress got fame after appearing in Ali Haidar's Tera naam liya to video song.
[3]
owner
bJeeto Pakistan Famous Showb
Jeeto Pakistan top leading gaming show hosting by Pakistani actor
Fahad Mustafa
.The motto of the show is Jab Qismat ka Dar Khule ga toe sab ko milay ga, Toe le jao sab le jao !Time table of the show is every Friday and Sunday at 8:00 pm (Live) only on ARY Digital.The show was launched on 18 May 2014. It has been famous as "biggest game show" of Pakistan.The show is consist many segments, each of them offering contestants prizes in return for achieving a set of challenges or game tasks given by the host.
[4]
  Jeeto Pakistan Famous Show 
bFamous Comedy Dramab
Bulbulay' is a sitcom that revolves around a family of four. In each episode Momo, Nabeel,
Khoobsurat
and
Mehmood Sahib
, find themselves in a new situation every time and deal with the consequences in their own unique manner.The drama is directed by Rana Rizwan, written by Ali Imran and Saba Hassan, and produced by Nabeel, who is also playing the lead character of the Drama.
[5]
Famous Comedy Drama
bList of Old Dramasb
Sun Yaara
Iltija
Rasm-e-Duniya
Shiza
Shadi Mubarak Ho
Ek Hi Bhool
Waada
Zakham
Bharosa
Mein Mehru Hoon
Saheliyaan
Tumhare Hain
Rung Laaga
Agar Tum Mil Jao
Bewaqoofian
Chup Raho
Bay Khudi
Pyarey Afzal
Naimat
Zindaan
Khuda Mera Bhi Hai
Yeh Ishq
Moray Saiyaan
Aap Kay Liye
Anabiya
Ghayal
Mera Aangan
Mere Hamnawa
Rishta Anjana Sa
Teri Chah Mein
kala-jadu
Kaisa Yeh Junoon
Quddusi Sahab Ki Bewah
Kuch Pyar Ka Pagalpan Bhi Tha
Tujh Pe Qurban Eid Special
ye-shadi-nahi-hoskti
Tum Meri Ho
Lucy And Shaffu
madham-madham
makan-no-47
Lucy And Shaffu
Oops
Pyasa din Pyasi Sham
Qudrat Ke Khail
Sherdil
Thodi-se-Dillagi
Yeh Zindagi Tou Woh Nahi
Bharday Jholy
Dil Kay Afsanay
Qarz
Shehre Dil Key Darwazay
Tere Liye
Thakan
Arman
Main Chand Si
Main Gunehgar Nahi
Mera Yaqeen
Mere Hamrahi
Meri Ladli
Parchaiyan
Abhi Abhi
Darmiyan
Haal-E-Dil
Roag
Khushi Ek Roag
Meenu Ka Susral
Mehmoodabad Ki Malkain
Baandi
Aik Bechara
Bay Qasoor
Daagh
Dum Dum Di Di
Good News
Kash Aisa Ho
Khabardar
Kuch Unkahi Si Batein
Khatti Methi Namkeen
Mera Yaar Miladay
Teri Chah Mein
Timmy-G
Yassu Panju Haar
Bandhan
Dusri Biwi
Ijazat
Ishq Parast
Khoat
Tum Milay
Dil Dard Dhuan
Kaala Jadu Season-2
Kahani Eik Raat Ki
Khushboo Ka Ghar
Life 1
Meri Behan Meri Dewrani
Tania
Tujh Pe Qurban
Band Baje Ga
Shahzadi
Siskiyan
Socha Na Tha
Sotayli
Tareekiyan
Teri Gali Mein
Tikon
Uoot Patang
Veena
Woh Ishq
Zindagi Dhoop Tum Ghan Saya
Shab-E-Arzoo Ka Aalam
Shadi Mubarak
Saraab
Sabz Qadam
Qissa Chaar Darvesh
Phir Kho Jaye Na
Morr Uss Gali Ka
Meray Naseeb ki Barishain
Mera Saeein Season-2
Mera Pehla Pyar
Matam
Masub ki Dillagi
Masti ki Patshala
Khandan
Karwatain
Kaisi Hain Dooriyan
Kabhi Na hun Hum Juda
Justuju
Jeena To Yahi Hai
Identity
Hey Girls
Happily Married
Guum
Ganday Bachay
Dugdugi
Deewangi
Dareecha
Badtamiz
Aross Paross
Aik Zindagi
Aetaraf
Adat Say Majboor
93 Shumali
Aur Phir
Gardish
Lamha Lamha Zindagi
Diya Jaley
Qurbat
Kahaniyan
Milay Kuch Yun
Piya Ka Ghar Pyara Lagay
Khandan e Shughlia
Meri Teri Kahani
Mohabbat Kaun Rokay
Meri Teri Kahani
Kiya Life Hai
Anabiya
Topi Drama
Judai
Dil Lagi
Shehzada Saleem
Nok Jhok
Tum Yaad Aaye
Guriya Rani
Ab Kar Meri Rafugari
Madventure Seasons 2
DilPazeer Show
Mohay Piya Rang Laga
Riffat Apa ki Bahuain
Guzaarish
Dil-e-Barbad
Naraaz
Mein Adhuri
Vasl-e-Yaar
Aitraaz
Khatoon Manzil
Tere Dar Per
Batashay
Meri Jeevan Saathi
Mere Ajnabi
Zinda Dargour
Rung Laaga
Mujhe Qabool Hai
Rasgullay
Tootay Huay Taaray
Paiwand
Piyarey Afzal
Khilona
Woh Ishq Tha Shayed
Dhoom Dharaakha
Chup Raho
Khuda Na Karay
Khata
Mein Bushra
Nazdikiyaan
Shikwa
Soteli
Umm-e-Kulsoom
Mariyum Kese Jiye
Desi Kuriyan
Dard ki tujhe kiya khabar
Shan e Mustafa
Total Siyapaa
Family Band
Dil Nahi Manta
Goya
Mumkin
Maamta
Tumse Mil Kay
Qismat
Parvarish
Daraar
Arranged Marriage
Haq Meher
Shan-e-Ramazan 2014
Maang
Mere Harjai
Kaafir
Neeyat
My Dear Sotan
Daam
Aks
Desi Kuriyan Season 2
Bhabhi
Bay Emaan Mohabbat
Shukk
Billo Bablu Aur Bhaiyya
Koi Nahi Apna
Mere Apnay
Dehleez
Janey Kiun
Ek Mohabbat Kay Baad
Qudrat
Shehr-e-Yaran
Pachtava
Desi Kuriyan Season 1
Zara Aur Mehrunnisa
Maya
Meri Beti
Kabhi Kabhi
Rani Beti Raj Karay
Daddy
Kuch Kar Dikha
Sannata
Saans
Ek Aur Ek Dhai
Bahu Rani
Silwatein
Mere Sanwariya Ka Naam
Mera Saaein
Kuch Khawab Thay Meray
Neeli Chatri
Main Haari
Mai Nee
Pulsirat
Aey Ishq Humain Barbad Na Kar
Dil Tou Kachha Hai Jee[6] List of Old Dramas
bLatest Drama Listb
Aisi Hai Tanhai
Qurban
Nibah
Kab Mere Kehlaoge
Khudgarz
Zard Zamano Ka Sawera
Aangan
Jatan
Badnaam
Main Aur Tum
Teri Raza
Bubbly Kya Chahti Hai
Chandni Begum
bContact Informationb
bARY Films TV Productionb
Address:D120 Site Karachi
Phone #:+92 213 2564724
Fax #:+92 213 2577811
bARY Communication Pvt Ltdb
Address:6th Floor Madina City Mall Abdullah Haroon Road, Karachi
Phone #:+92 213 5657315
Fax #:+92 213 5657314
bU.A.Eb
Address:Ary Digital Fzllcoffice 207, Building-4,dubai Studio City,dubai, U.a.e.
Phone #: 04 5515900
P.O.Box #:502391
bU.K. Europeb
Address:Ary Network Limited65 North Acton Road,Park Royal, London,NW10 6PJ, United Kingdom.
Phone #:+44 208 838 6300
Fax #:+44 208 838 6122
Email:info@arynetwork.co.uk
bARY Digital USA LLC.A.Eb
Address:76 N. Broadway, Suite 3012,Hicksville, NY 11801
Phone #:+1 516 937 1279
Fax #:+1 516 937 1280