Allied Hospital Faisalabad is one of the biggest hospitals in Pakistan. It is registered with Faisalabad medical University and serves as a teaching hospital. It comprises of 1385 beds and have qualified professionals. It also has a burn center that provides treatment with special care due to the sensitivity of the disease. As it is affiliated with Faisalabad medical Hospital, most of the clinical teaching is done here. This article has all the information about Allied, including Allied Hospital Rawalpindi.
| Title | Description |
| --- | --- |
| Details | |
| Location: | Faisalabad |
| Phone : | +92 41 9210080 |
| Address: | Allied Hospital, Punjab Medical College Faisalabad. |
| Name: | Allied hospital Faisalabad |
| In Urdu: | الائیڈ اسپتال فیصل آباد |
| Coordinates: | 56°26′31″N 73°4′50″E |
| Website: | http://www.ahf.gop.pk/ |
| Organisation | |
| Founded : | 1978 |
| Affiliated University: | Punjab Medical College |
| Hospital Type: | Teaching |
| Services | |
| Beds: | 1385 |
| Emergency Department: | 2 Operation theatre and Radiology lab |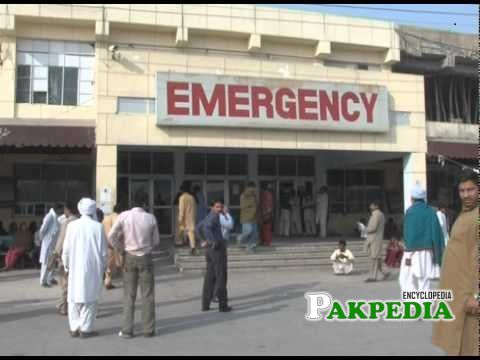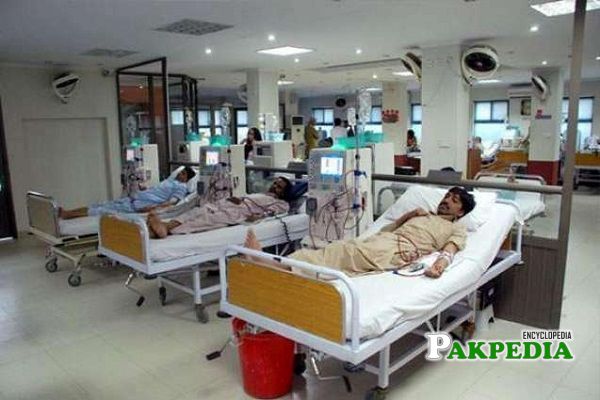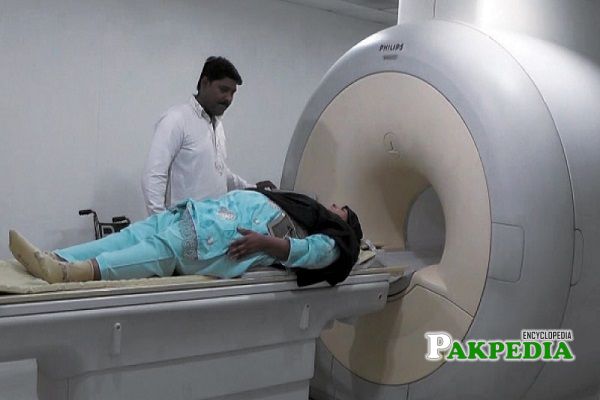 Medical Unit
The emergency is open 24 hours for the patients who rush from all over the Faisalabad district. The emergency has its own 2 operation theatre and radiology lab. The outdoor patient department is open from 8 am to 2 pm. The hospital is designed according to quality health institutions. It is one of the biggest hospital and receives large numbers of patient for their treatment. The hospital comprises of three surgical units and one high-quality Cardiology unit. There are two ENT units where Facio-maxillary surgeries and dental surgeries are done. 
There is likewise one pediatric medicine and one pediatric surgery unit in the hospital. Some of the units have their operation theatre, separate ICU and recovery unit. These units include Gynecology Obstetrics units and 1 labor unit. Apart from these units, the hospital has many more units as well. These include Radiology, Oncology, Nephrology, Dialysis, Kidney transplant, urology, and neurosurgery. All these units are open 24 hours, where highly professional skill workers are available.
Hostel
Hospitals also comprise a separate hostel for male and female doctors. It also has a separate hostel for nurses. There is also a school for nurses where they obtain education and train themselves. Allied Hospital also provides post-graduate training in the medical and surgical specialties. It has facilities of Mortuary and postmortem as well.
Notable Doctors of Allied Hospital
| | |
| --- | --- |
|  Doctors |  Specialities |
|  Noor-ul-Ain |  Cardiologist |
|  Dr. Atika Wahla |  Dentist |
|  Dr. M Adeel Alam |  Fertility Specialist |
|  Dr. Sohail Majeed |  Neurologist |
|  Dr. Mazhar Mahmood |  Orthopedic |
|  Dr. Basharat Manzoor |  Orthopedic |
|  Dr. Akmal Hussain |  Neurosurgeon |
|  Dr. Hafiz Muddasir |  Physical Therapist |
|  Dr. Nosheen Sana |  Radiologist |
|  Dr. Anaya Chaudhry |  Medical Specialist |
|  Dr. Usman Ahmad |  Anaesthetist |
|  Dr. Masood Alam |  Anaesthetist |
|  Dr. Assam Masoom |  Anaesthetist |
|  Dr. Ali Hassan |  Orthopedic Surgeon |
|  Dr. Dawood Rana |  Orthopedic |
|  Dr. Bilal Javed |  Nephrologist |
|  Nida Rafiq |  General Physician |
|  Dr. Ahthesham Zafar |  Internal Medicine |
|  Dr. Waqas |  Dental Surgeon |
Recognition
The hospital is registered with Faisalabad Medical University and the University of Health Sciences Lahore. It is also affiliated with General Medical Council UK and Medical Council of Ireland which means it fulfills the criteria of those highly acclaimed institutions.
Academic Information
The hospital has 30 Postgraduate trainees of FCPS, MD ( Neurology and Medicine). It provides lectures, Ward classes for postgraduate trainees and regular assessment tests. It conducts CPCs of trainees and two times lists of upper and lower GI Endoscopies.
Allied Hospital Rawalpindi
It is located on Saidpur Road, Satellite town Rawalpindi. This Hospital is specific for ENT and that is why its called ALLIED ENT Hospital Rawalpindi. It is open from 9 AM to 9 PM throughout the week and closed on Sunday. It is the foremost Private medical Center dedicated to providing high-quality treatment for all Ears, Nose and Throat related diseases. They hire specialist doctors and surgeons and proudly offer advanced ENT diagnostic centers in the country. Among ENT specific hospitals, Allied ENT hospital stands out one of the best hospitals in the country. 
Contact Information
Address = Jail road, Faisalabad, Punjab, Pakistan