Syed Akhunzada also famous as Syed Akhunzada Chitan, is a Pakistani politician.He served as member of the National Assembly of Pakistan.
| Title | Description |
| --- | --- |
| Personal | |
| Name: | Akhonzada Chitan |
| In Urdu: | اخونزادہ چنٹن |
| Famous As: | Politician |
| Nationality: | Pakistani |
| Residence: | Islamabad Pakistan |
| Education: | University of Peshawar |
| Religion: | Islam |
| Profession: | Agriculture |
| President was: | PSF Malakand division in 1985 |
| Constituency No: | NA-44,Tribal Area-IX |
| Designation: | Member of National Assembly |
| Main Source of Income: | Agriculture |
| Caste: | Syed |
| Born | |
| Date: | 20 January 1968 |
| Place: | Amankot Bajaur Agency |
| Family | |
| Parents: | Syed Ghulam Haider Shah (Father) |
| Career | |
| Political Party: | Pakistan People's Party (PPP) |
| Serve As: | Member |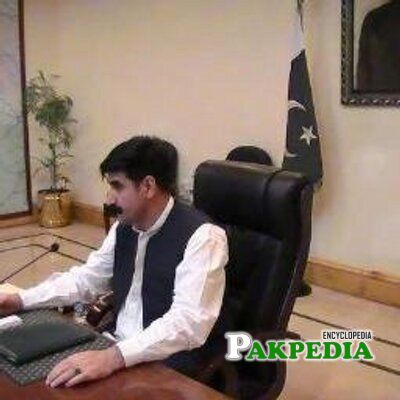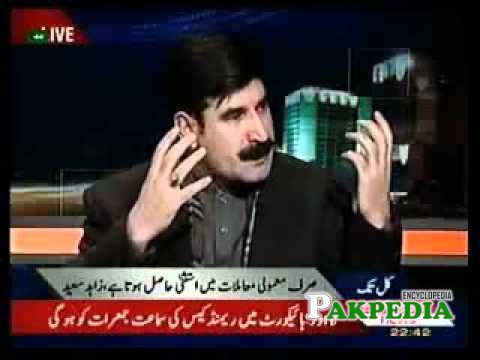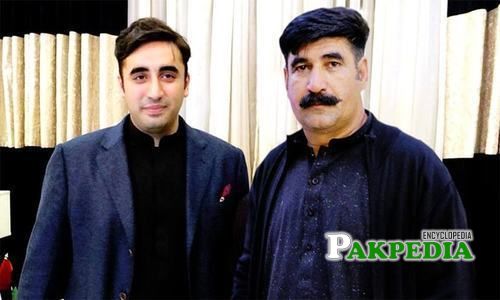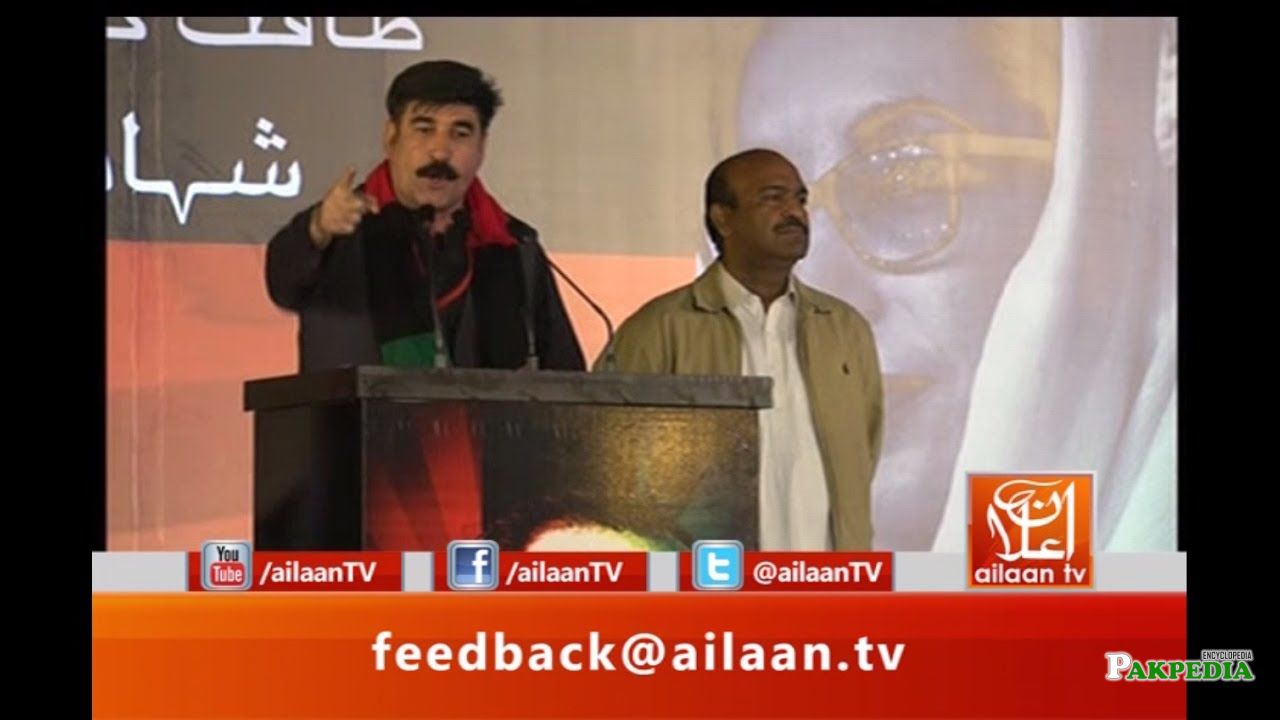 Biography
Having affiliated with the Pakistan People's Party ( PPP) since student life, Syed Akhunzada alias Chattan is proud of contesting the February 18, 2008 election in NA-44 (Bajaur Agency) constituency on the PPP ticket.Born in Amankot, Bajaur Agency, Akhunzada after graduation from the Bajaur Degree College, Khar, got admission in the Fine Arts Department of the University of Peshawar in 1990 and at the same time remained active leader of the People's Students Federation (PSF). He was the president of PSF Malakand division in 1985 and was elevated to the position of PSF provincial chairman in 1993.His father was one of the senior leaders of the PPP but he is now spending most of his time in 'tableegh' (preaching). Chattan, an amateur painter and artist, has also spent 40 days in preaching.[1]  Biography 
Political Career
Akhonzada Chitan was elected to the National Assembly from Constituency NA-44 as an independent candidate in Pakistani general election, 2008.he is also struggled for the seat of National Assembly from Constituency NA-44 as a candidate of Pakistan Peoples Party in Pakistani general election, 2013 but was unsuccessful and lost the seat to Shahab Uddin Khan.[2] Career
Main Opponents
His main opponents were former Member National Assembly Shahab uddin Khan, Maulvi Fazil of the Jamiat Ulema-e-Islam-Fazl and Guldad Khan of the Awami National Party.
Federally Administered Tribal Areas recommendations
Akhunzada wants the Political Parties Act extended to the Federally Administered Tribal Areas and recommendations of the Frontier Crimes Regulation (FCR) Reforms Committee implemented forthwith. He says the British-era laws and administrative system in the tribal areas were one of the reasons for unrest in the tribal region. Until and unless the tribesmen are given their constitutional and legal rights, a sense of deprivation would prevail among them, he believes.A true worker of the PPP, he says, he would support the party even if it preferred to sit in the opposition.
ECP Accepted 23 Nomination Papers
The Election Commission of Pakistan (ECP) declared 23 nomination papers as valid for elections to Senate general seats from Federally Administered Tribal Areas ( FATA) while the nomination papers of four candidates were rejected.According to the ECP, the candidates deemed valid to be nominated for the elections include Sajid Hussain Turi, Hidayat Ullah, Shamim Afridi, Mirza Muhammad Afridi, Hillalur Rehman, Malik Najamul Hassan, Shoaib Hassan, Tahir Iqbal, Syed Akhonzada Chittan, Saleh, Faizur Rehman, Said Jamal, Shahid Hussain, Pir Muhammad Aqal Shah, Shahban Ali, Haji Khan, Ziaur Rehman, Malik Afzal Din Khan, Syed Ghazi Ghazan Jamal, Jangriz Khan and Nizam Uddin Khan.The ECP further said that the nomination papers of four candidates that were rejected by the commission for the elections include Irfan Ullah, Haider Shah, Adnan Sattar and Shah Khalid.[3]  ECP Accepted 23 Nomination Papers