Born on in Christian family in Punjab, Shahbaz Bhatti was the only non-Muslim minister in the Pakistan Peoples Party-led ( PPP) coalition government.Bhatti remained a strong critic of the misuse of blasphemy laws enacted by former military ruler General Zia ul Haq, knowing his stance might cost him his life.
| Title | Description |
| --- | --- |
| Personal | |
| Name: | Shahbaz Bhatti |
| In Urdu: | شہباز بھٹی |
| Famous As: | Politician |
| Nationality: | Pakistani |
| Religion: | Christian |
| Profession: | Politics |
| Born | |
| Date: | 9 September 1968 |
| Place: | Lahore Pakistan |
| Family | |
| Parents: | Jacob Bhatti (Father) |
| Died | |
| Date: | 2 March 2011 |
| Rest Place: | Islamabad Pakistan |
| Career | |
| Political Party: | Pakistan People's Party (PPP) |
| Serve As: | Member |
| In Office | |
| Role: | Federal Minister for Minorities Affairs |
| Dates: | 2 November 2008 – 2 March 2011 |
| President : | Asif Ali Zardari |
| Prime Minister: | Yousaf Raza Gillani |
| Preceded By: | Muhammad Ijaz-ul-Haq |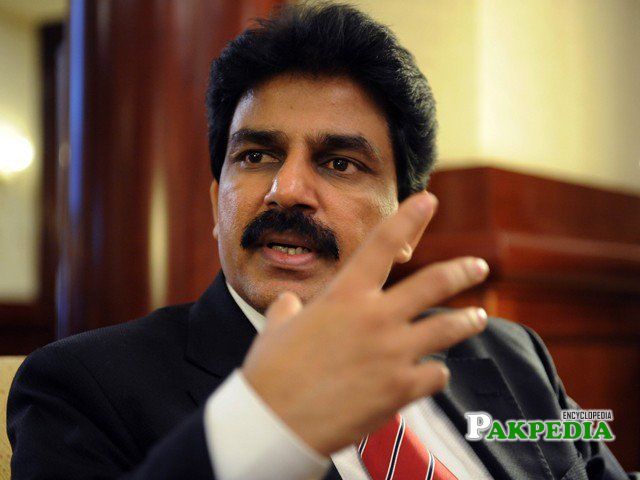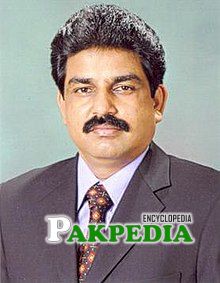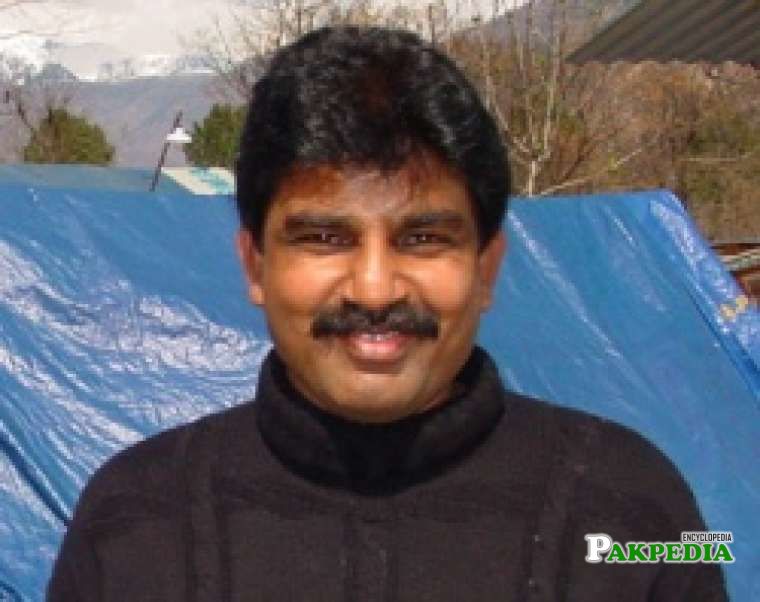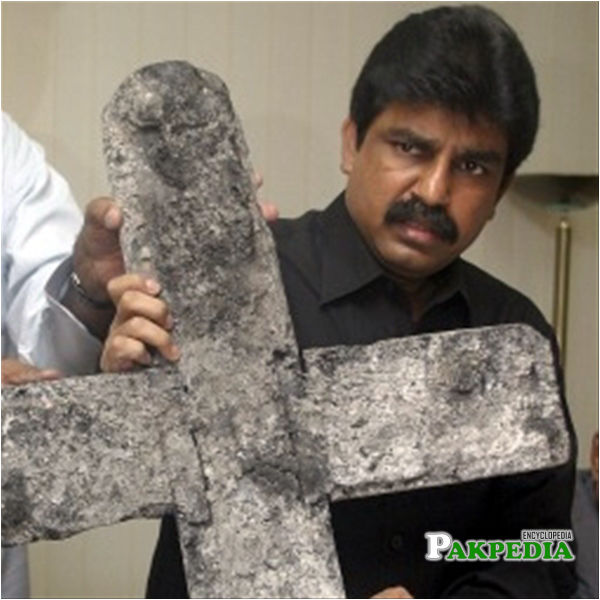 Biography
Born to Roman Catholic parents in Lahore, the provincial capital of Punjab, Bhatti grew up in Khushpur, a town in Faisalabad district. He was one of six children. His father, Jacob, was a teacher. In his young age , Bhatti experienced the spiritual awakening to which he attributed his life's work, saying he had decided to give his life to serve others, as he believed Christ had done for him.[1] Biography
Education
Bhatti founded the Christian Liberation Front (CLF) in 1985 while studying for his bachelor's, then master's, in public administration at the University of Punjab, Lahore. He later went on to earn a master's in political science and a diploma in international relations.
Political Career
Undeterred by this, and by the death threats and state intimidation that came later, Bhatti undertook everything from prison visits and aid distribution to political advocacy and legal support. In 1992 CLF launched the first national campaign against the blasphemy laws. For this campaign, Bhatti first joined forces with the veteran activist, educationalist and war hero Group Captain Cecil Chaudhry, who was to become his lifelong mentor.The slain minister was one of the founding members of the All Pakistan Minorities Alliance (APMA) in 1985 and was a representative of the religious minorities in Pakistan.[2]  Political Career 
All Pakistan Minorities Alliance APMA
In 2002, Bhatti, Chaudhry and others founded the All Pakistan Minorities Alliance (APMA), and Bhatti was unanimously elected to lead this nationwide coalition of minority representatives and NGOs. APMA was founded on the back of a landmark campaign, led by Chaudhry, which united over 500 minority representatives from across the country. They succeeded in convincing the government to replace the separate electorate system, described by some as "religious apartheid", under which religious minorities could vote only for candidates of their own faith.
Joined Pakistan Peoples Party
Bhatti's move into politics was an unlikely but strategic decision, taken in the perceived best interests of Pakistan's religious minorities. Despite joining the Pakistan People's party in 2002 and gaining Benazir Bhutto's respect, he had turned down three earlier governmental opportunities.
Elected as the National Assembly
Bhatti was elected to the National Assembly in 2008 and assumed the role of federal minister for minorities affairs, now a cabinet-level position for the first time. He was the only Christian minister. While privately lamenting the distance his job placed between him and those he represented, Bhatti capitalised on his ministerial position. His achievements include a 5% minorities quota in government jobs, the first minority seats in the Senate and a 24-hour minorities helpline. He gained the respect of international leaders, as seen in the global reaction to his death.
Reappointment
Bhatti did not live to see the fulfilment of his ultimate goal, the repeal of the blasphemy laws. He had painstakingly negotiated amendments since 2009, but much of this progress ceased after the assassination of Punjab's governor, Salmaan Taseer, in January. Bhatti intended to continue, and his reappointment to the new cabinet last month was encouraging.
Controversy
Bhatti never backed away from controversy. In 2009 he spoke outin defence of Christians attacked inviolence that erupted in the Punjab town of Gojra and a year later he came to the defence of Aasia Noreen, a Christian woman who was convicted of blasphemy and sentenced to death after allegedly insulting the Prophet Muhammad, a charge she has always denied.
Awards and Recognitions
Mr. Shahbaz Bhatti received PEACE AWARD for his services in the field of human rights and for the promotion of peace in Pakistan. An American Congressman Mr. Joseph Pitts at Philadelphia, USA presented this Award in May 1998 on behalf of Asian Commission for Human Rights Development and Christian League of USA.
APPRECIATION AWARD is given to Mr. Shahbaz Bhatti in the field of Minority rights by Canadian Human Rights organization "International Awaz" of Canada in 1999.
Mr. Bhatti was selected by the French Ministry of Foreign Affairs for the "Rising Leadership Programme". He officially visited France in February 2003 and met several high officials, members of French / European Parliament and Human Rights organizations.[3]  Awards and Recognitions 
HUMAN RIGHTS AWARD. In 2004, the European's Human rights organizations presented International religious Liberty award to Mr. Shahbaz Bhatti at  Finland.
INTERNATIONAL FREEDOM OF RELIGION AWARD. In 2009, US Commission on International Religious Freedom, Washington awarded him International Freedom of Religion Award, which is a first of a kind medallion for championing the rights of rights of minorities in Pakistan.
Various Human Rights and Social organizations in Pakistan also presented awards to Mr. Bhatti in recognition to his services for the promotion of interfaith harmony.
In the year 2010 he was awarded a PhD degree from South Korea University, in recognizing his services for human rights & establishing interfaith harmony.
Main Areas of Interest
Human rights
Issues of religious Minorities and Women
Interfaith Harmony
Strengthening of Democracy
International Affairs
Social Development
Cultural heritage
Struggle for Democracy
Mr. Shahbaz Bhatti, was actively involved in the struggle for restoration of democracy and people's rights. Anti democratic forces tortured, imprisoned, threatened and pressurized Mr. Bhatti on many occasions in his long struggle and principle stand on restoration of democracy, supremacy of constitution , rule of law, sovereignty of Parliament, Social and Economic justice and rights of religious minorities and less privileged people of Pakistan. Mr. Bhatti had a honor to represent Pakistan on different international forums.
Struggle forHarmony Committees
Mr. Shahbaz Bhatti, is pioneer in conceptualizing the formations of Interfaith Harmony Committees. A total of 126 Interfaith Harmony Committees at District Level i.e. at gross root level, throughout the country had been constituted and are being notified by the Ministry of Minority Affairs. These committees are been helpful to remove friction among different religions and give buoyancy to tolerance and religious freedom.
Assassinated
The Pakistani minorities minister, Shahbaz Bhatti, has died at the age of 42, shot by a gunman outside his mother's Islamabad home, defending the cause to which he had dedicated his life. He was assassinated for his unrelenting opposition to Pakistan's blasphemy laws and the injustices and intolerance they encouraged.In his official capacity, he represented the interests of Pakistan's religious minorities. However, Bhatti also stood for those subscribing to the vision of Pakistan's founding father, Muhammad Ali Jinnah, characterised by pluralism, freedom of religion and the rule of law.[4]  Assassinated