Zubaida Tariq was famous as Zubaida Apa who marked her name as a best chef and cooking expert. She was active from last many years. She did her cooking show on ' Masala channel' which was liked by everyone. No doubt she was the woman who was crafty and intelligent enough to know all the secrets there are for a better housekeeping. 
| Title | Description |
| --- | --- |
| Personal | |
| Name: | Zubaida Tariq |
| In Urdu: | زبیدہ طارق |
| Famous As: | Zubaida Apa |
| Nationality: | Pakistani |
| Residence: | Karachi |
| Religion: | Islam |
| Profession: | She was a chef and cooking expert |
| Fav Food: | Keema with Rice |
| Fav Flowers: | Jasmine, Ratt ki Raani and Motiya |
| Trips: | She twice visited to London, thrice to India; two times she went to Dubai and twice to Egypt |
| Website: | https://www.facebook.com/zubaida.tariq.127 |
| Born | |
| Date: | 4 April 1945 |
| Place: | India Hyderabad Deccan |
| Family | |
| Spouse: | Tariq Maqsood |
| Children: | 2 son and 1 daughter |
| Siblings : | She was youngest of 10 siblings |
| Relatives: | Bilal Maqsood (Nephew), Bahadur yar yung (uncle) |
| Died | |
| Date: | 5 January 2018 |
| Cause of Death: | Parkinson's Disease |
| Rest Place: | Karachi |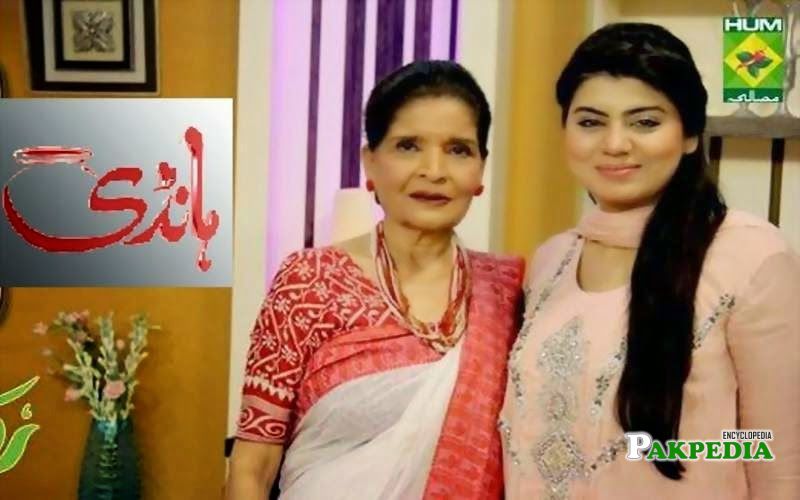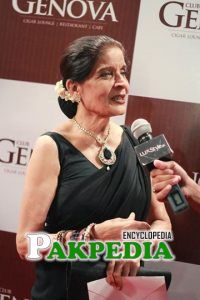 Biography

Mrs. Zubaida Tariq is the most famous name among the chefs. Chef Zubaida is the master of cooking and her program was extremely liked by everyone. Her program comes on "Masala TV". Mrs. Zubaida is also known as Zubaida Aapa. Not only she is good at cooking but also she used to give different tips during her program. Zubaida Tariq had the solution of all the problems related to home chores. Viewers call her during her program and ask about the different tips. Chef is indeed an accomplished chef of Pakistan. Her all dishes were quite delicious and everyone tries to make it at home. She has done several cooking shows. She started her career in the age of 51.  [1] Biography Biography  
Personal Life
She was born in India Hyderabad Deccan on 4 April 1945, she moved to Pakistan after the 3 years of separation of Pakistan. She migrated to Pakistan in Karachi, PIB colony, where she used to live with her six sisters and four brothers. She was very young when her grandfather died and after 2 years she also lost her father so her older siblings took the responsibility of running their house.. She got married in 1966 with her cousin Tariq; she got married in the age of 21. She got two sons and a daughter.
Her Family
Anwar Maqsood
He is a brother of late Zubaida Tariq. Anwer Zahidi is a Pakistani Urdu author of books of poetry, short stories, travelogue and translations. An MBBS doctor from Nishtar Medical College, Multan, he is also known in South Asia primarily as a "modern" poet (Nazam-e-Azad).He also translated Hermann Hesse in Barishon Ka Mausam (The Rainy Season) and Carl Jung's Psychology of the Unconscious for the National Language Authority.  One of his masterpieces in the field of translation is Pablo Neruda's autobiography.  [2] Anwar maqsood
Fatima Surayya Bajia
Fatima Surayya Bajia, Pride of Performance, is a renowned Urdu novelist, playwright and drama writer of Pakistan. She has been awarded various awards at home and abroad including Japan's highest civil award in recognition of her works.She also remained Advisor to the Chief Minister of Sindh province in Pakistan. She was a younger sister of Zubaida Apaa. [3] Fatima Surayya
Bilal Maqsood
Strings is an internationally acclaimed Pakistani pop band comprising two members. The band was formed when four college students—Bilal Maqsood, Faisal Kapadia, Rafiq Wazir Ali and Kareem Bashir Bhoy—decided to form a band in 1988 in Karachi.  Bilal's father, the lyrics of their songs always carry a deep meaning with them. Anwar has been writing lyrics for the band since its re-formation.  She is a nephew of Zubaida Appa. [4] Bilal Maqsood
Bahadur Yar Jung
Active politician and influential orator of Hyderabad Nawab Bahadur Yar jung was born in 1905. He was the gem among the glorious orators of subcontinent. His words leave magnificent impact on the listeners he had great power to convince others. He devoted his voice along with his life for betterment and development of Muslims of subcontinent. He was an uncle of Late Zubaida Apa.  [5] Bahadur yar Jung
Zehra Nigaah
Zehra Nigah was an Urdu poet and scriptwriter of Pakistan. She has written several television serials. She was born on 14th May, 1937 in Hyderabad, India and migrated to Pakistan with her parents during the partition in 1947. She belonged to a scholarly family of Hyderabad Deccan. She was the elder sister of Late Zubaida Apaa. [6] Zehra Nigaah
Cooking Career

She started her professional career permanently for the Television channels , she had worked with ARY Television for 1.5 years.She did 120 programs with Sajid Hussain as well as 120  programs with Nadia in the morning shows. With Kiran she had done her 450 programs. Meanwhile, Zubaida Aapa came on FM 107 to do a show named Aik Mukammal Ghar which was initially hosted by Azra Manzoor. Meanwhile she did radio shows; she also hosted another program which was named Kitchen Magic. At the very time she came on Geo TV to do the show Aaj k Bhao, she also worked for Masala TV and did her show Handi and after that she covered almost 1000 episodes for that show.  [7] cooking show  
Sneak peek From Her Diary

This was something related to her life and her career.  This lady was very simple in her way of living and liking. She was very traditional and easy going about her life. Her favorite meal that she loved to have even at your home was Keema with Rice, Chutni Papadi and Daal. The flowers she had in her garden and wants to see everywhere she moves were Jasmine, Ratt ki Raani and Motiya. According to her, the most memorable moment of her that made her feel the real happiness of it and made the world a sheer bliss was the time when she became a mother. The total account of her trips includes twice a visit to London, thrice to India; two times she went to Dubai and twice to Egypt.
Sometimes, your greatest strength becomes your greatest weakness. The weakness that haunts Zubaida Aapa was also her greatest strength and that was her ability to trust people and be very affectionate to them. She believes in people real quick and treats everyone really nicely. The colors she prefers were black and Off-white which shows the genuine maturity of her taste and elegance.  
Her Death
Famed chef, cooking expert, and television personality Zubaida Tariq passed away in Karachi on 5th January 2017 Her brother Anwar Maqsood confirmed the sad news, adding the celebrated professional cook had been unwell for some time. Zubaida Tariq's funeral prayers will be held in Sultan Mosque in the city's Defence area after the Friday prayers. She achieved fame doing culinary shows on TV and writing cookbooks. Her regular culinary advice segments on various TV channels were so popular that Zubaida 'Aapa' became a household name across Pakistan. Aapa used to narrate that right after her marriage — whereafter she moved to Lahore — she had no idea about cooking, which is why the first-ever meal she prepared at her in-laws' house was ruined. Once she said to her husaband that "When i will die, please have this inscribed on my tombstone: Zubaida Aapa totkay wali." [8] Her death