Zubaida Tariq, commonly known as Zubaida Apa, was a prominent chef who started her career in the 1980s and gained immense love and popularity. She was born in a family of writers and intellectuals, but she accidentally became a chef. Apart from being a renowned chef, she was also known for her Totkas (Home remedies).
Her brother Anwar Maqsood is a celebrated name in the field of writing. Zubaida Apa died in 2018 after fighting with the deadly disease. She started her career with 'Masala Channel', after which she worked with various other channels. This article has every information about her, including Zubaida Tariq Biography.
| Title | Description |
| --- | --- |
| Personal | |
| Name: | Zubaida Tariq |
| In Urdu: | زبیدہ طارق |
| Famous As: | Zubaida Apa |
| Nationality: | Pakistani |
| Residence: | Karachi |
| Religion: | Islam |
| Profession: | Chef |
| Fav Food: | Keema with Rice |
| Fav Flowers: | Jasmine, Ratt ki Raani and Motiya |
| | |
| Website: | https://www.facebook.com/zubaida.tariq.127 |
| Born | |
| Date: | 4th April 1945 |
| Place: | India Hyderabad Deccan |
| Family | |
| Spouse: | Tariq Maqsood |
| Children: | 2 son and 1 daughter |
| Siblings : | She was youngest of 10 siblings |
| Relatives: | Bilal Maqsood (Nephew), Bahadur yar yung (uncle) |
| Died | |
| Date: | 5th January 2018 |
| Cause of Death: | Parkinson's Disease |
| Rest Place: | Karachi |

Zubaida Tariq Biography
Zubaid Apa was a prominent Pakistani chef who worked with many channels and operated a restaurant along with her son. She got an opportunity to show her talent when one of her friends discovered her fantastic cooking skills and offered her a job. She gained popularity after became a part of the 'Dalda ka Dastarkhawan' cooking show.
After the partition, her family moved to Pakistan and started living here. She was also known for her Totkas that she used to share during her cooking shows. She also did shows on radio and hosted different programs. Her death left an unfilled void in everyone's heart.
Zubaida Tariq Age
She was born on 4th April 1945, in British India. After the partition, she, along with her family, came to Pakistan.
Zubaida Tariq Family
She was born into an intellectual and Urdu-speaking family. In 1966 she married her first cousin Tariq with whom she has 2 Sons and 1 Daughter. One of her brothers, Anwar Maqsood, is a notable name who has earned massive fame in writing. He is an author of Urdu Books and poetries.
One of her sisters, Fatima Surraya Bajjia, was also a celebrated Pakistani writer who was given the Pride of Performance for her services in writing while her other sister Zehra Nigah was likewise a writer. Her nephew Bilal Maqsood (Son of Anwar Maqsood), is a Pakistani pop singer. Her later Bahadur Yar Jung was a politician and influencer.
Career
She never thought of being a Chef, but destiny had written something else for her. The person who gave her the first job offer discovered her cooking skills at her house when she threw a dinner for all her close friends. She started appearing in different cooking shows for other channels, and with time everyone started recognizing her.
The show that gave her huge popularity was 'Dalda Ka Dastarkhuwan.' She also started her own cooking show 'Haandi,' and appeared as a guest in many shows. During her show, she used to tell different effective Totkas to people, and people also used to ask different remedies through live calls.
Zubaida Apa also did a few shows with Sajid Hussain and a few morning shows with Nadia Hussain. She also operated her restaurant along with her son.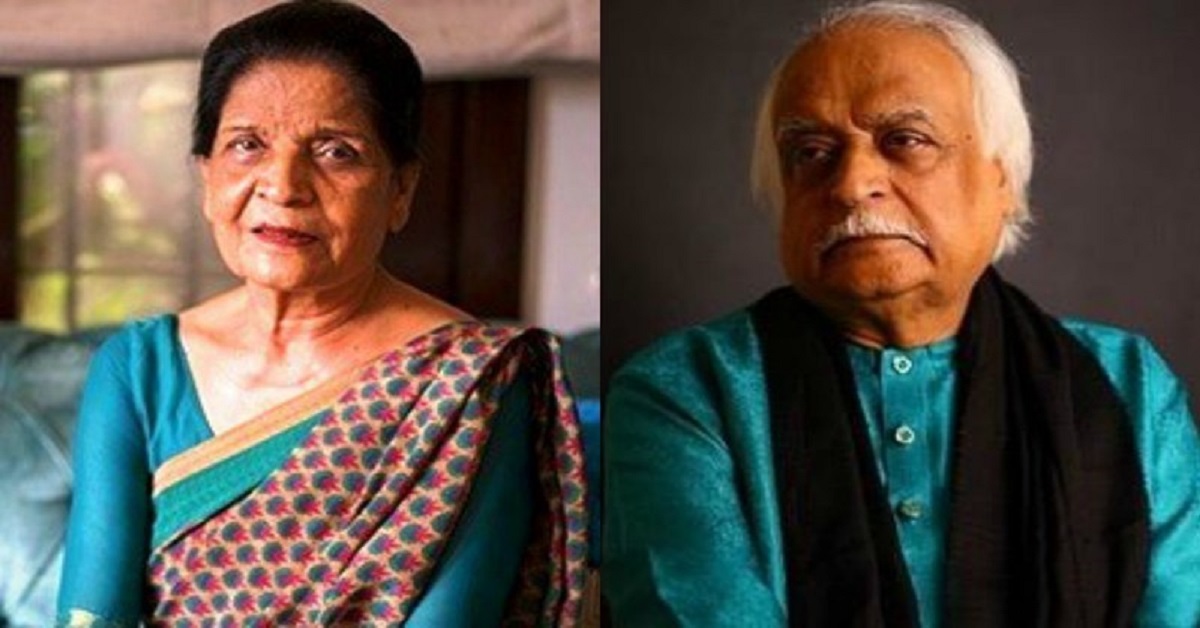 Zubaida Tariq Death
She was fighting Parkinson's disease for quite a long time. The disease affected her many body parts. On 4th January 2018, she lost the battle of life due to heart failure and left everyone sad. Her brother Anwar Maqsood confirmed her death news. She was buried in Karachi.