Asghar Khan was a Pakistani Politician, aviation historian and peace activist. His father, Brigadier Thakur Rahmatullah Khan, was a senior officer and colonel-commandant of the posted Brigade combat team of the British Army headquartered in Kashmir. Most of Asghar Khan's family members which had left Tirah Valley Khyber Pakhtunkhwa to settle in Kashmir again migrated at the time of partition to Abbottabad including his parents. He and all his brothers, except one, then joined the armed forces of Pakistan.
| Title | Description |
| --- | --- |
| Personal | |
| Name: | Asghar Khan |
| In Urdu: | اصغر خان |
| Famous As: | Night Flyer |
| Nationality: | British and Pakistani |
| Residence: | Abbottabad |
| Education: | MSC in Military Administration |
| Religion: | Islam |
| Profession: | He was Pakistani politician, aviation historian, peace activist, and retired three star rank air force general. |
| Battle/ War: | World War II, Burma Campaign 1944–1945, Indo-Pakistani War of 1947 |
| Political Party: | Pakistan Tehreek-e-Insaf |
| Other Political Affiliations: | Tehrik-e-Istaqlal |
| Awards : | Hilal-i-Pakistan and Hilal-i-Quaid-i-Azam |
| Born | |
| Date: | 17 January 1921 |
| Place: | Jammu Kashmir, British Indian Empire |
| Family | |
| Children: | Nasreen Asghar Khan, Shereen Asghar Khan, Omar Asghar Khan, Ali Asghar Khan |
| Parents: | Brigadier Thakur Rahmatullah Khan |
| Died | |
| Date: | 5 January 2018 |
| Rest Place: | Abbottabad Pakistan |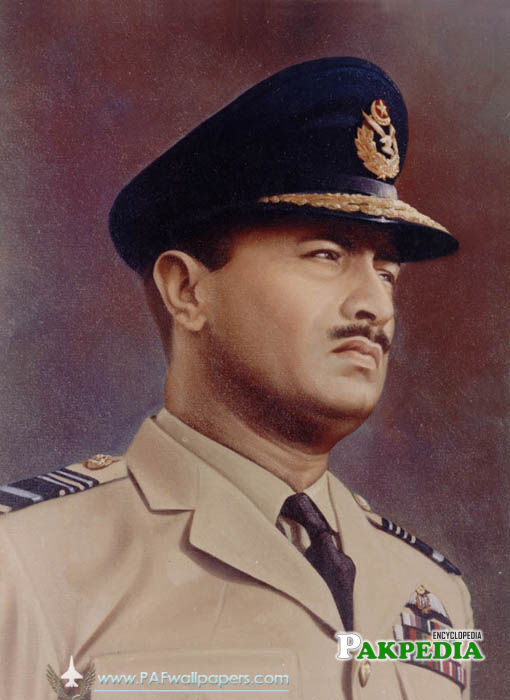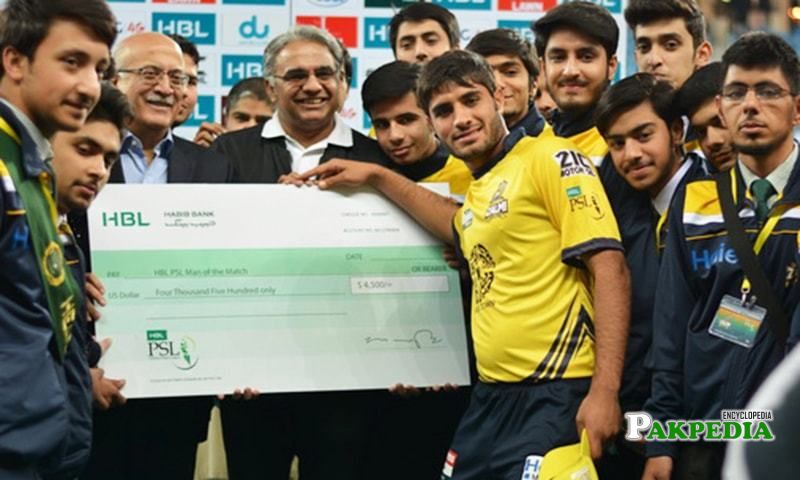 Biography

A soldier turned politician Asghar Khan was the first Muslim Commander-in-Chief of the Pakistan Air Force. Asghar Khan was born on January 17, 1921 in Kashmir and educated at the Prince of Wales's Royal Military College, Dehra Dun. He got commission in the Royal Indian Force in 1940 and became the Commander of Squadron No 9 in short time. During World War II, while on the Fighter Leaders' Course in England, Asghar Khan became the first pilot from the subcontinent to fly a jet fighter.  He became the youngest Pakistan's first Air Chief at the age of 36. He renounced the awards of Hilal-i-Pakistan and Hilal-i-Quaid-i-Azam in January 1969 as a mark of protest against the government's policy of suppression.  [1] Biography Biography  
Education
After World War II, the British government called Asghar Khan to United Kingdom where he joined the RAF Staff College at Bracknell, where he completed a staff course. Later, Asghar Khan joined the Joint Service Defence College where he gained BSc in military ethics after submitting his thesis on actions involving the Joint Services. He conducted his post-graduate research and studies from Imperial Defence College where Asghar Khan was awarded MSc in Military administration by the college faculty. [2] Education Education
Initial Career
Upon his return after completing his educatoon, Asghar Khan was most-senior officer in the Indian Air Force, although his career with Indian Air Force is not completely known, but it is well understood that Asghar Khan commanded the No. 9 Squadron of the Indian Air Force, in 1945. Asghar Khan was also the first Indian Air Force officer to fly a jet fighter aircraft—a Gloster Meteor— whilst doing a fighter leader's course in UK in 1946. On 7 June 1947, Asghar Khan joined the sub-committee led by RAF Air Vice Marshal Allan Perry-Keene to distribute the defence assets of undivided India between the proposed State of Pakistan. After the partition of India on 14 August 1947, Asghar Khan moved to newly established country Pakistan and, Prime Minister Liaquat Ali Khan promoted Asghar Khan to the rank of Wing-Commander and appointed him the first commandant of the Pakistan Air Force Academy at Risalpur. He was among the most senior officers of the Pakistan Air Force so in 1949, Asghar Khan became the first Officer commanding of the No. 1 Stryker Group based in Peshawar Air Force Base. In 1948, Asghar Khan greeted founder of Pakistan and Governor-General Muhammad Ali Jinnah when Jinnah visited the Pakistan Air Force Academy.
As an Assistant Chief of Air Staff
In 1950, Asghar Khan assumed the directorship of the Directorate-General of the Air Operations (DGAO). In 1955, Asghar Khan was appointed as the Assistant Chief of the Air Staff in the Air Headquarters, directing the air administration and personnel department at the Air Headquarters. As Assistant Chief of the Air Staff, Asghar Khan established the major units and infrastructure including the Fighter Leaders School (now Combat Commander's School), the Air Staff College and the College of Aeronautical Engineering at the Pakistan Air Force Academy. As assistant chief of the air staff, Asghar Khan also instituted the Inspectorate directorate for the air force and initiated the tradition of regular air staff presentations. Two of his brothers, Squadran Leader Khalid Khan and Pilot Officer Asif Khan were killed during service with the Pakistan Air Force.
Meeting with Mohammad Ali Jinnah

This did not take much time, and it was here, in Delhi, that he had his first meeting with Quaid-e-Azam Mohammad Ali Jinnah in November 1946 about which he has proclaimed in his book 'We have learnt nothing from History'. It was also from here that he went to Karachi for a few days on August 14, 1947 for a meeting with the founder of Pakistan . [3] Meeting with Quaid  
Political Career
 He turned his attention towards politics. He is among those individuals whose political voyage is replete with difficulties and hardships. However, in politics he is considered as a man of principles showing no compromise or any deal in his long political career. M. Asghar Khan formed his own political party, the Tehrik-i-lstaqlal, in 1972. He was elected to the National Assembly of Pakistan in the General Elections held in 1977. Most of the time he remained in opposition camp, opposing military regimes of General Ayub Khan and General Yahya Khan. He also participated in the movement of Pakistan National Alliance (PNA) as a leader of his political party Tahreek-e-Isaqlal and strongly condemned what he called as "the fascist regime" of Zulfiqar Ali Bhutto. Asghar Khan was the main political figure of MRD (Movement for Restoration of Democracy) that started in 1981 against General Zia regime. In 1988 he also took active part in Pakistan Awami Ittehad and later Pakistan Democratic Alliance in 1990. He stepped down as President of Tehrik-i-Istaqlal in December 1995.
Merge His Party with PTI
In 1970 Khan founded the Tehreek-e-Istiqlal, but the party could not dent the vote bank of other major parties of the time, such as the Pakistan Peoples Party. He conceded his defeat but again contested in 1990 parliamentary elections from Lahore, Asghar Khan once again faced defeat. Briefly retiring from active politics in the late 1990s his party faced another one of its many splits. Since 1990, Asghar Khan has not held a significant position in politics. Later, Khan merged his party with Pakistan Tehreek-e-Insaf (PTI).
On October 19, 2012, the apex court issued a 141-page verdict, ordering legal proceedings against former army chief General Mirza Aslam Beg and former ISI chief Lt Gen Durrani in a case filed 16 years ago by Asghar Khan. [4] Merge his party
Case of Mohammad Asghar
Asghar Khan is also known for his case against alleged funding to the Islamic Democratic Alliance (IDA) against Benazi Bhutto in 1990 elections. He had filed the case in 1996 seeking an investigation into the role of two senior military officers – the then-army chief General Mirza Aslam Beg and ISI chief Lt Gen Asad Durrani – regarding the alleged funding of millions of rupees.
The election was won by the alliance, comprising Pakistan Muslim League, National Peoples Party, Jamaat-e-Islami and others, and Nawaz Sharif had been elected as the prime minister. 
Books of Mohammad Asghar Khan
My Political Struggle
We've Learnt Nothing From History
Cihre nahin, Nizam ko Badlo
First Round: Indo-Pak War, 1965
Generals in Politics: Pakistan, 1958 – 82
Generals in Politics: Pakistan, 1958 – 82
The First Round, Indo Pakistan War 1965
Death
Former Pakistan Air Force chief Air Marshal (retd) Mohammad Asghar Khan, 96, died on 5 January 2018 after a long illness. The funeral prayers of the former air chief, who also holds the title of becoming the first Muslim commander in chief of the PAF, were offered at Islamabad airbase after Friday prayers. He will be laid to rest in his ancestral village of Nawa Shehar, Abbottabad on Saturday. Born on January 17, 1921, Asghar Khan was commissioned in the Indian Army initially and later he was drafted into Indian Air Force in 1940. [6] Death Death
Awards
He renounced the awards of Hilal-i-Pakistan and Hilal-i-Quaid-i-Azam in January 1969 as a mark of protest against the government's policy of suppression.  
FIA suggests SC close Asghar Khan case
In 1996 the late Asghar Khan filed a case against the country's intelligence agency for giving money to the politicians in 1990 to form the Islami Jamhoria Ittihad (IJT). A 3 member bench of SC including Iftikhar Chaudhary who was the Chief Justice that time, Justice Jawad S Khawaja and Justice Khilji Arif Hussain was reached in 2012. The case stated that late president Ghulam Ishaq Khan, former army chief General (r) Aslam Beg, and ISI ex-DG General (r) Asad Durrani are involved in violating the rules by giving the money to the Politicians. However today on 29th December 2018 the Federal Investigation Agency has requested the Supreme Court to end the case as no record of transferring money to the accounts of politicians has been found.
Supreme Court decides not to close Asghar Khan case
The Supreme Court of Pakistan on Friday chose not to close the long-running case documented by late Asghar Khan, dismissing the Federal Investigation Agency's proposal to close the records for "absence of proof". A two-part seat headed by Chief Justice Mian Saqib Nisar continued hearing the case prior today in regards to non-usage of its October 19, 2012 judgment. The late Asghar Khan had requested of the zenith court in 1996 asserting that two senior armed force officers and after that president Ghulam Ishaq Khan had doled out Rs140 million among a few government officials to fix the 1990 surveys against Benazir Bhutto. Dismissing the FIA's proposal to close the case on account of "insufficient proof to keep researching", the central equity commented that the court would not let Asghar Khan's efforts go in vain.