Badar Munir was a popular Pakistani Pashto film actor who has acted in more than 400 movies and earned huge acclaim in the 70s and 80s. He was introduced to the film industry by popular actor Waheed Murad. Badar has come a long way from being a Rickshaw driver to a notable Pakistani actor.
One of his sons Syed Munir, is likewise acting in Pashto films. Dee to kidney issues and heart failure, he died in 2008, leaving behind his endless memories. This article carries every piece of information about him, including Badar Munir Biography.
| Title | Description |
| --- | --- |
| Personal | |
| Name: | Badar Munir |
| In Urdu: | بدر منیر |
| Famous As: | Pashtoon actor |
| Nationality: | Pakistani |
| Education: | Basic elementary education from Karachi |
| Religion: | Islam |
| Profession: | Acting |
| Born | |
| Date: | 1 January 1940 |
| Zodiac: | Capricorn |
| Place: | Madyan, Swat State, British India (now in Swat, Khyber Pakhtunkhwa, Pakistan) |
| Family | |
| Ethnicity: | Pashtoon |
| Children: | Badar Munir has five sons and five daughters. |
| | |
| Died | |
| Date: | 11th October 2008 |
| Aged: | 68 years |
| Rest Place: | Lahore, Pakistan |
| Career | |
| Occupation(s): | Actor |
| Serial & Movies | |
| Name: | Yousuf Khan Sher Bano, Dulhan Aik Rat Ki, Haseena Atom Bomb, |
| Professional Work | |
| Years Active: | 1970 |
| Debut Film: | Yousuf Khan Sher Bano |
| Famous Acts: | Daagh, Dulhan Aik rat ki |
| TV acts: | Alpha, Bravo, Charlie |

Badar Munir Biography
Badar was a famous Pakistani Pashto actor who was brought up in a religious family. He made his way in the showbiz industry with his hard work and talent. By driving Rickshaws on the roads of Karachi, he made his long way by coming as a Hero in numerous Pakistani movies.
His debut movie was released in 1970, and since then, he became unstoppable. Due to health issues, he left acting, and in 2008, he took his last breath after suffering from a heart attack.
Badar Date of Birth
He was born on 1st January 1940 in Swat, British India. Later, his family moved to Pakistan.
Education of Badar
He did his schooling from Basic elementary education, Karachi.
Badar Munir Family
He was born in a non-artistic and ordinary family. He has 5 sons and 5 daughetrs. One of his sons Syed Munir, has followed the footsteps of his father and became an actor. He appears in Pashto films.
Showbiz Career
He was first noticed by Waheed Murad, who offered him a job as a lightning technician. In 1970, Waheed introduced him to the film industry. His debut movie 'Yousaf Khan Sher Bano' came into being in the 1970s, and since then, he has appeared in numerous movies.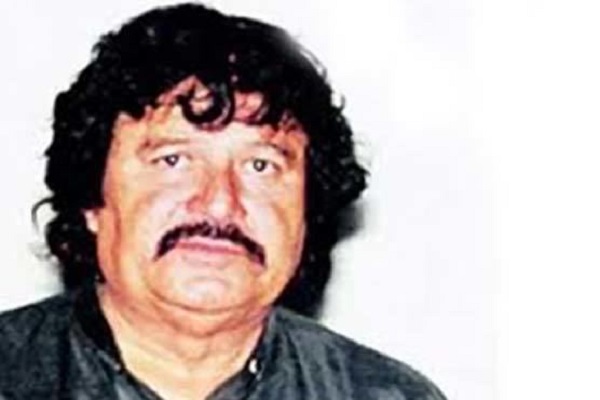 Badar Munir Movies
Yousaf Khan Sher Bano
Dedan
Jahan Tum Wahan Hum
Jan Ki Baazi
Da Gaz Da Megan
Orbal
Khan Dekan
Daagh
General Bakht Khan
Dulhan Aik Raat Ki
Khana Badosh
Nawye de ywe shpe
Shak
Aulad
ShponKai
Saranga
Haseena Atom Bomb
Jahan Baraf Girti Hai
Pathan
Tere Pyar Mein
Body Guard
Topak Zama Qanoon
Deewanai Tere Pyar Kai
Nimgarai Aarrman
Goorkun
Yarana
Amanat
Musafar
Badar Munir Death
Badar was suffering from Diabetes and kidney issues for the last 5 years. 2 days before his death, he suffered from a heart attack that couldn't escape him. He died on 11th October 2008 after being hospitalized for 2 days.