Zohaib Hassan is an Asian pop star, singer, and producer. He is also serving as Chief Executive Officer of a media company B&H International and advisor to Governor Sindh. His elder sister Nazia Hassan was also a successful and famous pop singer. The siblings sang many songs together, and their every album and song won people's appreciation. Their song 'Ap Jesa Koi' paved the way for the pop music industry in Pakistan. Zohaib married a writer Ghina. This article has all the information about Zohaib, including Zohaib Hassan Biography and Zohaib Hassan Family.
| Title | Description |
| --- | --- |
| Personal | |
| Name: | Zohaib Hassan |
| Birth name: | Syed Zoheb-u-Din Hassan |
| In Urdu: | زوہیب حسن |
| Famous As: | Artist |
| Nationality: | Pakistan |
| Residence: | Karachi |
| Education: | BBA |
| Alma Mater: | Richmond College of London |
| Religion: | Islam |
| Profession: | Singer, Producer and Advisor to Governor of Sindh |
| Website: | https://twitter.com/zoheb_hassan |
| Born | |
| Date: | 18th November 1966 |
| Place: | Karachi |
| Family | |
| Ethnicity: | Asian |
| Spouse: | Gina Hassan |
| Children: | Allyana, Mia and a son Azmeer |
| Parents: | Muneeza Hassan, Basir Hassan |
| Siblings : | Nazia Hassan, Zahra Hassan |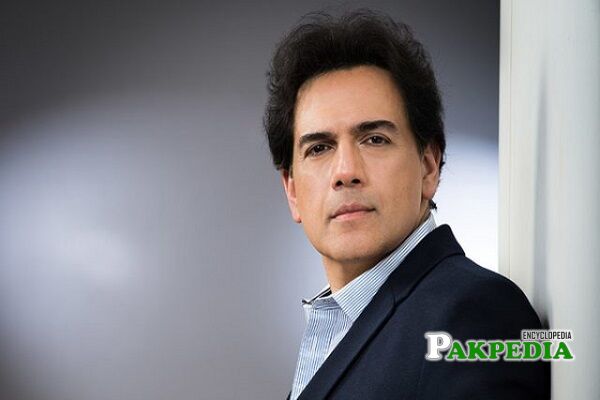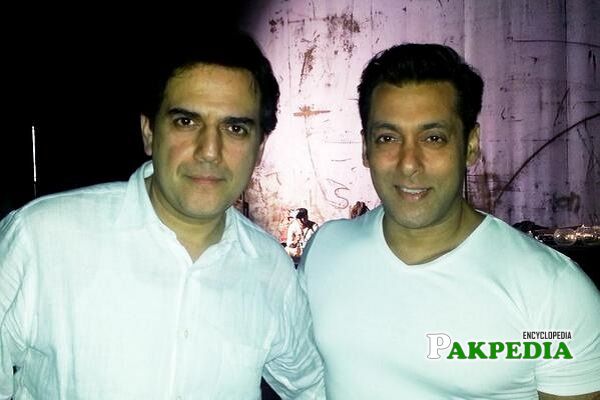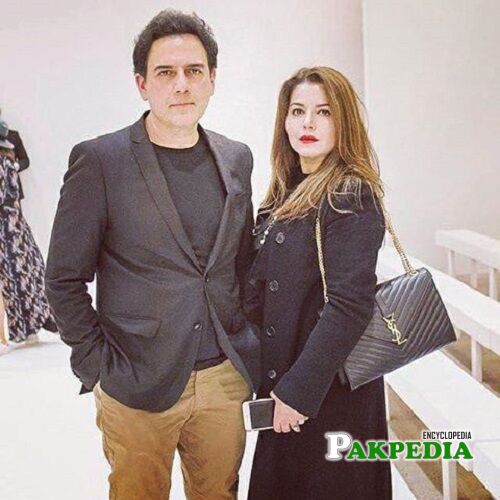 Zohaib Hassan Biography
Being a successful music composer, singer, and pop star, he ranks in the list of those celebrities who were born in the year 1966. Zohaib and his sister Nazia resides in the heart of every Pakistani. The music they gave to the music industry is eternal. As a kid, Zohaib was a timid and introverted type. On his sister and parents' insistence, he gave an audition for a kid's program 'Kaliyon Ki Malaa' under the supervision of Sohail Rana. He failed in this audition, but because of his mother's friend Shireen Khan got a chance to be a part of the show. 
Being a chubby and cute kid, he was seated in the first row. He wasn't assigned any task when one day, Nazia forced her to sing with him. When he sang, people got amazed and applauded a lot. From this debut performance, a thriving music journey began. This sibling power also contributed to the welfare of humanity. Zohaib is running a charity foundation in the name of her sister. 
Because of the quality work and hard work, he received enormous success with 4-5 albums. Throughout his métier career, he received twelve gold, four platinum, and two double platinum discs. He was also awarded a 'Lifetime Achievement Award' from Pakistan's UN Association and is also received an award from the University of Oxford for his achievements in the area of South Asian hymn.
Zohaib date of birth
Zohaib was born on 18th November 1966 in Karachi, Pakistan. His childhood period was spent both in Karachi and London.
Education of Hassan
He did B.B.A from Richmond College of London.
Zohaib Hassan Family
He belongs to a well educated Syed family. His father was an established businessman and mother, Muniza, an active socialist. His sisters Zara and Nazia Hassan also belonged to the music industry. He married a writer Ghina, and the couple has two daughters Allyana and Mia, and a son Azmeer.  
Music Career
Initial Career
Zohaib and Nazia did their projects together until the death of Nazia. Both the siblings made an album 'Disco Deewanay' which took them to heights of fame. They got the status of South-Asian 1st pop stars. Series of successful albums made this sibling pair the pop music's pioneers in their region. They hold the record of selling 85 million of records all around the globe and also ranked on the top of the music charts in various countries such as Guatemala, Venezuela, Colombia, and South Africa. 
Zohaib's folk song 'Chaehraa' is still known as a romantic anthem. In 1982 Zohaib launched his 2nd album 'Star', which gained much popularity. The series of successful albums continued with the release of other mega-hit albums like 'Hot Line' and 'Young Tarang'. The sibling pair made all these albums. They together sang the songs 'Dum Dum De De', 'Teray Qadmoon Ko', and 'Dostii'. In 1989 Zohaib, along with Nazia, hosted a hugely famous music show named 'Music 89', on which all the eminent Pakistani pop stars came to light for the first time, including 'Vital Signs', 'Strings' and 'Jupiters'. 
Break From Music
After the demise of her beloved sister Nazia Hassan, he took a short break from music activities. He gave his time and concentration to their business in the United Kingdom and Pakistan. 
Re-Entry in Showbiz
In 2017 he released his album with the title Signature; he made this album in association with Indian 'Saa Ray Gaa Maa' and 'EMI Pakistan'. This album includes the last song sung by Nazia. The album also includes proxy versions of 'Disco Deewanay', 'Boom Boom', and 'Koi Nahe' in the voice of Nazia. Zohaib told in an interview about this album that it revolves around his incidents and all that which he and his family faced in the last ten years. He released 1st music video of the album 'Always on My Mind' with the title in English and Lyrics in the Urdu language. Music video by featuring Zohaib depicts the life of a celebrity who loses his beloved family after reaching the peak of success.
Zohaib Hassan Albums
Dreamer Deewanai
Our Love Last Forever
Young Tarang
Don't think Twice
Qismat
Camera Camera
Hotline
Signature
List of Movies
Dil Wala
Ilzaam
Star / Boom Boom
Sayaa
Sheela
List of Solo Songs
Ankhain Band Karo
Medley
Sathi Ray
Khoobsurat
Star of Asia
List of Television Appearances
Disco Deewanai
David Essex
BBC News
Young Tarang Show
David Sole
Neelam Ghar
TV Hits
Youth Festival
Aap Ka Zameer
Aap Kai Liye
PTV Election Transmission
PTV Awards
Music 89
Private Eye
PTV 25
Aap Kai Mehman
Zohaib Nazia Dubai Show
Mehman-e-Khassosi
PTV Silver Jubliee
Kaaliyaan
Eid Shows
Studio 2
Pro Audio Show
Zee TV
Tribute Concert to Nazia
Face of the Year
Subha Sawarai With Shaista
Social Media Accounts
His social media accounts include