Yasmeen Rashid is a medical expert, renowned Gynaecologist, social worker and politician. Politically, she is associated with Pakistan Tehreek-e-Insaf. Currently, Yasmin Rashid is the Health Minister of Punjab. She has immense professional experience in the health sector. It has been said that the health sector of Punjab will be revolutionized under her ministry. This article comprises detailed information about Yasmeen, including Yasmeen Rashid Biography.
| Title | Description |
| --- | --- |
| Personal | |
| Name: | Yasmeen Rashid |
| In Urdu: | یاسمین راشد |
| Famous As: | Politician |
| Nationality: | Pakistani |
| Residence: | Lahore |
| Education: | MBBS |
| Alma Mater: | Fatima Jinnah Medical University Lahore |
| Religion: | Islam |
| Profession: | Gynecologist, Social Activist and Politician |
| Website: | https://twitter.com/Dr_YasminRashid |
| Born | |
| Date: | 21st September 1950 |
| Place: | Chakwal, Pakistan |
| Family | |
| Ethnicity: | Punjabi |
| Spouse: | Muhammad Rashid Nabi |
| Parents: | Not Known |
| Relatives: | Father-in-law Malik Ghulam Nabi |
| Career | |
| Political Party: | Pakistan Tehreek-e-Insaf |
| Serve As: | MPA |
| Time Period : | 27th August 2018 |
| Old Political Affiliations: | Pakistan Tehreek e Insaf |
| Member of the provincial Assembly | |
| Constituency: | On Reserved Seat |
| Assumed office: | 27th August 2018 |
| Ministry : | Provincial Minister of Punjab for Primary and Secondary Health |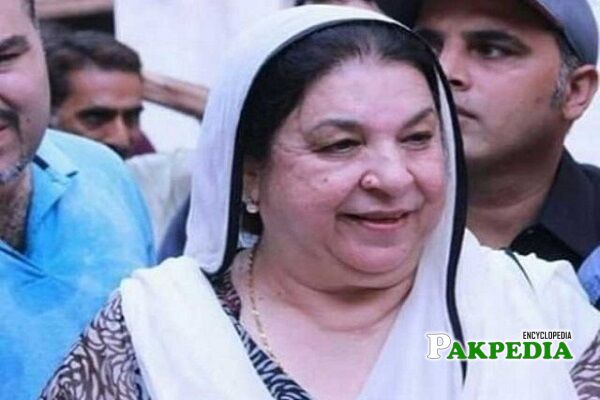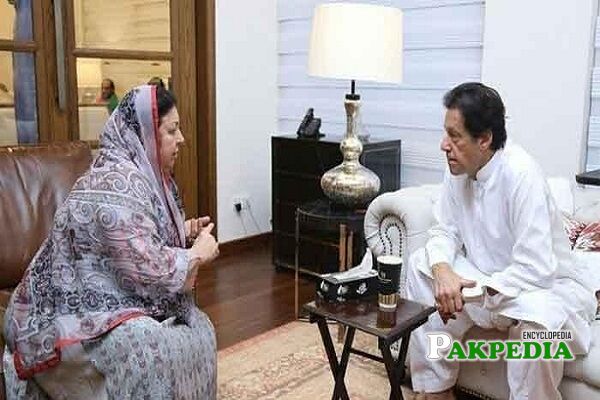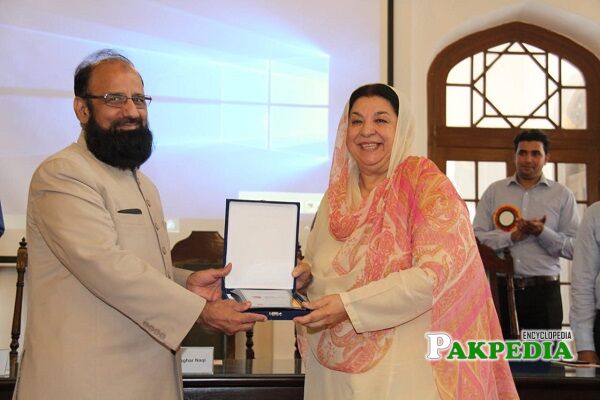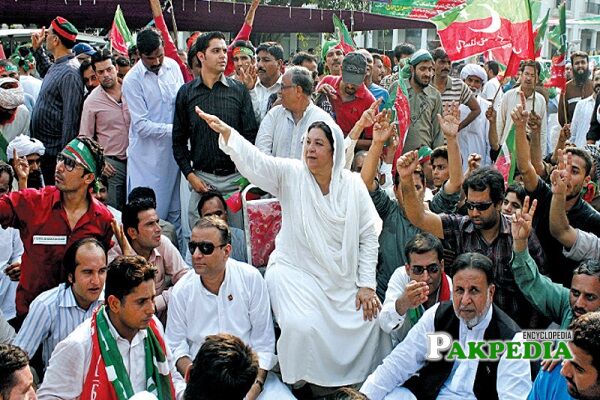 Yasmeen Rashid Biography
In the current cabinet of Punjab, she is one of the most educated Ministers. Throughout her life, she is determined to the service of the people. Looking at the unsatisfying situation of the health sector, Yasmeen left her profession and joined PTI in 2010. After continuous failures, she finally won her seat and became Minister of Health. As a health professional, she is an expert in almost 10 different diseases. 
Many government administrations have taken her services to initiate health-related programs like programs related to Thellaesemia, Fetal Medicine, and Alzheimer's disease, etc. As a social worker, Yasmin has initiated many projects like Young Champion Project in Lahore, Temporary Learning Centers, Social Mobilization on Maternal and Child Health, Punjab Safe Motherhood Initiative project, and many more like this.
Yasmeen date of Birth
Yasmin was born on 21st September 1950 in Chakwal, Punjab. Currently she is living in Lahore.
Education of Yasmin Rashid
She got her early education in Neela village, Chakwal. She was educated in Covent of Jesus and Mary. Yasmin Rashid finished her medical degree from the University of Fatima Jinnah Medical, Lahore in 1978. For further study, she moved to the United Kingdom to enroll herself in the Royal College of Gynecologists and received an MRCOG degree in 1989 and FRCOG degree in 1999. She also received a degree in FCPS from the College of Physician and Surgeons Pakistan.
She is a member of Royal College of Obstetricians and Gynecologists for a long time and a member of College of Physicians and surgeons Pakistan from the last decade
Yasmeen Rashid Family
DR Yasmin belongs to a political family. She is married to Muhammad Rashid Nabi in 1970 who is the son of Ghulam Nabi. Ghulam Nabi was a minister in the government of Bhutto.
Political Career
Her political career started due to the influence of her father-in-law as he was a former senator in Bhutto's government.  In 2010, she was the leading woman of the Gynecology Department at King Edward University. She retired from her government job and joined politics. Yasmin's career did not start well as she contested the election opposite prior Prime minister of Pakistan, Nawaz Sharif. Yasmeen contested from NA-120 but lost. She only secured 52354 votes while her opponent got 91683 votes.
Within the same tenure of the assembly, she got another chance to contest a by-election after the disqualification of Nawaz Sharif. The seat was vacant and a new election was held. Yasmin was nominated by PTI. She ran a door-to-door campaign in NA-120 against Kulsoom Nawaz but unfortunately, she lost again.
In 2018, Yasmeen was elected as a member of the Provincial Assembly on reserved seats by PTI. Soon, she was inducted to the cabinet and appointed as Minister of Primary and Secondary health care. She was also given additional charges of Ministerial portfolio of specialized health care and medical education. She has made it clear that there would be no compromise on transparency.
Professional Career
Yasmin has a rich professional career. For 7 years, she worked as a professor and head of the Obstetrics and Gynecology Department, King Awards Medical University Lahore. Before this, she had 4 experiences as a professor in Fatima Jinnah Medical College, Lahore. She is an expert in Pregnancy, menstruation problems, Menopause, Miscarriage, Preeclampsia, Fibroids, Ovarian, and Endometriosis.
Health Initiatives
She has taken many health-related initiatives. She is the pioneer of the Reproductive Health Research Unit. It was initiated by Yasmin in Lady Willington hospital, Lahore. It is doing researches at the national and international levels. Along with this, she also established an organization working on Alzheimer disease and service of parental Thalassaemia. Since its establishment, it has provided facilities to more than 800 couples. 
In 2004, she initiated Punjab Safe Motherhood Program. It was supported by the Punjab government and UNICE. In the same year, a National Plan of Action on Maternal Health was developed for Turkmenistan by DR.Yasmin.
Projects on Education
As a social worker, DR. Yasmin has also contributed to the field of education. In 2009, she established the Girls Education Program along with UNICEF and School Education Department. It has the aim to enroll those girls in the school who are marginalized. It is functioning through a volunteer's force who are trained to be community leaders. After the 2010 flood, she established temporary schools in Muzaffarabad. It is working in collaboration with UNICEF. So far, it has enrolled more than 20000 students and established 161 temporary learning shelters.
Other services
She is the President of Jahandar community for development since 2001.
Selected Board Member Alzheimer's Disease International.
Secretary-General of Thalassemia community Pakistan.
Secretary-General Thalassaemia Federation Pakistan since 2004.
Secretary-General, Pakistan Tahreek Punjab
President Medical Association Pakistan
Chairperson of Committee for the Health of women.
Social Media Accounts
Her social media accounts include