Andleeb Abbas is one of Pakistan's most prominent voices for personal and social transformation. She is a member of the core committee of Pakistan Tehreek-e-Insaf, or PTI, advising chairman Imran Khan and the other party leaders on major issues including employment, education, and women's empowerment. She has also served as PTI's communications director for Punjab, the nation's largest province.
| Title | Description |
| --- | --- |
| Personal | |
| Name: | Andleeb Abbas |
| In Urdu: | عندلیب عباس |
| Famous As: | Politician |
| Nationality: | Pakistani |
| Residence: | Lahore |
| Education: | Masters of Business Administration |
| Alma Mater: | Kinnaird College and IBA (University of the Punjab) |
| Religion: | Islam |
| Profession: | She is a Pakistani Journalist and Politician |
| Website: | http://andleebabbas.com/ |
| Born | |
| Place: | Lahore, Pakistan |
| Family | |
| Children: | 2 children |
| Career | |
| Political Party: | Pakistan Tehreek-e-Insaf |
| Leader: | Imran Khan |
| Proceeded by: | Position Established |
| Time Period : | 2013 – present |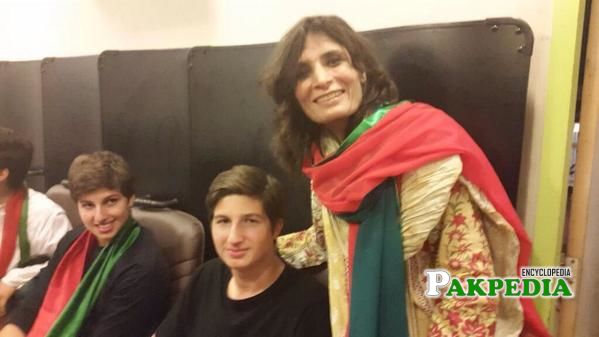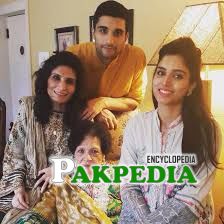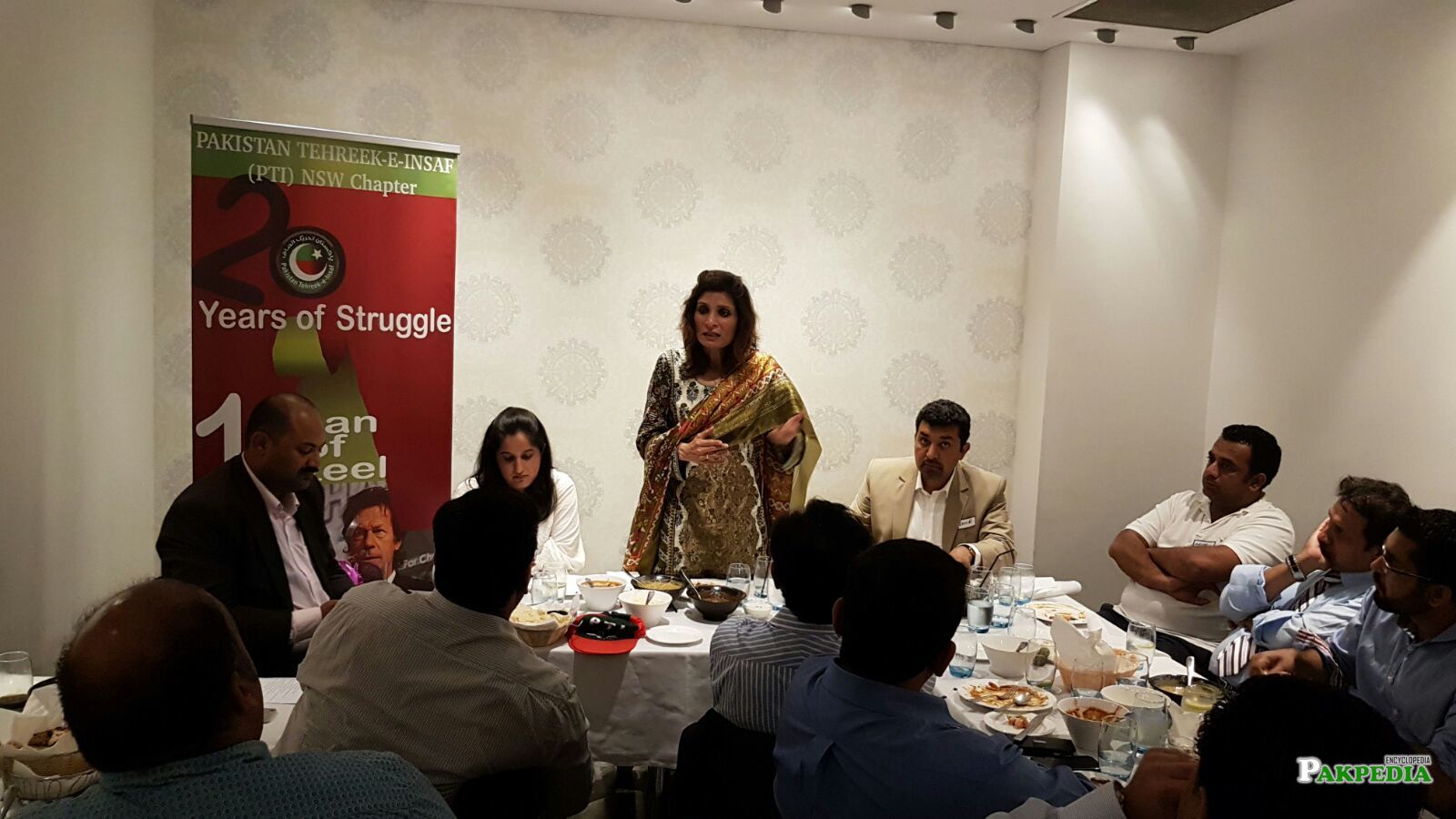 Biography

Andleeb Abbas  did her schooling in O level Senior Cambridge (Convent of Jesus and Mary), earned an undergraduate degree from Kinnaird College, and a masters of business administration from the Institute of Business Administration in Punjab. The mother of two grown children, she is based in Lahore and travels frequently domestically and abroad to raise awareness about PTI specifically and about social justice and empowerment generally. Andleeb's deep belief in Pakistan's potential stems from her belief in the power of the individual. [1] Biography Biography  
Career
Early in her career, she was profoundly influenced by the work of the late Stephen Covey and his insight that mission-driven, purposeful individuals lead meaningful lives, form healthy families, contribute to effective companies and voluntary organizations.  As chief executive officer of Franklin Covey Pakistan, Andleeb provides personal coaching and organizational development for the nation's leading executives and companies. Andleeb is well known as a leading advocate for public awareness and research funding for Thalassemia, a blood disorder that disproportionately affects Pakistanis, and is also a recognized expert on other social issues facing Pakistan. In 2002, Andleeb was the only Pakistani named among the top 30 strategic thinkers in South Asia and as a consequence, she was invited to assist the World Bank in preparing its ten-year strategic plan. 
Philanthropy
Andleeb is Vice President of Thalassaemia Society of Pakistan established in 1994, setting up the first thalassaemia center in Pakistan. Thalassaemia Society of Pakistan
Provide the best care and treatment for children with thalassaemia
Create awareness about thalassaemia
Prevention through prenatal diagnosis
She is also a Co founder of Pani Pakistan-A foundation to deal with Pakistan's growing water issues in terms of availability, conservation and management of water in Pakistan. Andleeb is member of Jahandad Society for Community Development -An NGO that deals with disaster management like floods, earthquakes etc. and works for rescue and rehabilitation of affectees. Jahandad Society for Community Development aims to bring about positive change in Health, Education, and socio-economic status of the underprivileged and marginalized people of Pakistan with particular emphasis on women and children. [2] Philanthropy Philanthropy
As a Lecturer and Columnist
Andleeb's unmistakably genuine passion for personal and social empowerment makes her a highly sought-after lecturer and columnist. She appears frequently on English- and Urdu-language television and contributes regularly to the Daily Times, Dawn and other leading outlets on a range of social and political issues. She was the guest professor at Pakistan's leading universities, and she volunteers with nonprofits dedicated to social justice, health care, water and sanitation, and development issues generally. Andleeb's determination to give voice to Pakistan's women, young people, and the poor led to the creation of PTI's ground-breaking Tabdeeli Razakar program, a grassroots "get out the vote" volunteer training program, unprecedented in Pakistani politics, that brought hundreds of thousands of previously marginalized people into the political process. 
Achievements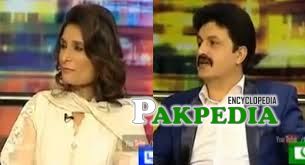 Andleeb Abbas has been involved in the field of training and consultancy for the last 12 years. She specializes in the areas of Strategic Management and marketing strategy and has trained nearly all top local and multinational organizations. She is presently running her own training institute in Lahore, by the name of Institute of Marketing & Sales. She is also the CEO of the world's largest training and consulting brand by the name of FranklinCovey Pakistan. She is a training and marketing consultant to the World Bank, Asian Development Bank, and DFID. She is also a visiting faculty member at LUMS, LSE and Imperial College. She has published 30 papers and over 500 articles and currently writes for DAWN and NEWS Sunday magazine. In 2002 she was the only Pakistani to be declared as one of the top 30 Strategic Thinkers in the world by the World Bank Washington DC social development department, and consequently was invited to assist the World Bank in preparing their next 10 year strategic plan. [3] Achievements Achievements  
Political Career
Andleeb Abbas joined PTI in 2008. She was the brain behind the planning, marketing and media management of PTI 30 October 2011 massive rally in Lahore. She has served as
Head of PTI marketing team
Director Communications PTI Punjab
Information Secretary PTI Punjab
She is also part of
PTI Core Committee
PTI Strategy Committee
PTI Central Executive Committee
Central Advisory Council 
She is also a communication coach and advisor to Imran Khan and develops his major speech content. With her efforts being the head of the governance and organisation committee, PTI become the first political party in Pakistan to initiate the process of ISO 9000 certified in 2014.
Arrestmemt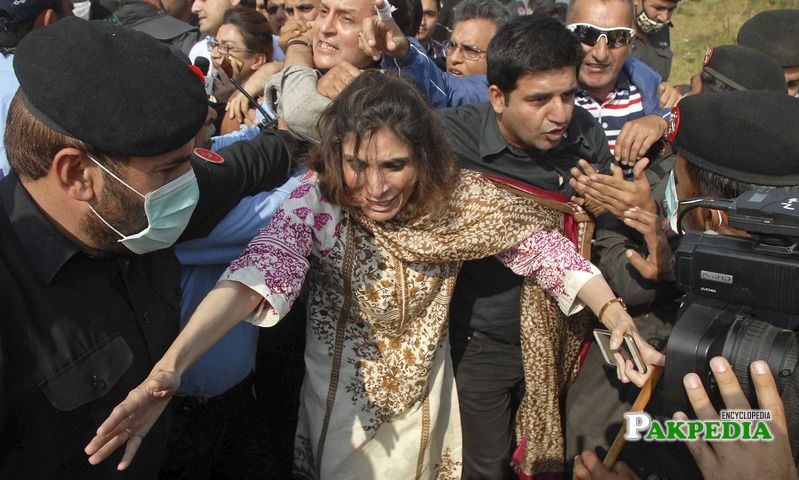 In 2016 Police  arrested Pakistan Tehreek-i-insaf's prominent leader Andleeb Abbas, while she was on her way to Bani Gala to see PTI Chairman Imran Khan. Abbas was released soon after a short detention, while she was going to visit her Chief Imran Khan at his Bani Gala residence. Television footages showed police tear gas at Abbas and other PTI workers, including women, as they tried to break barriers to march to Imran's residence. The PTI activists threw rocks and bricks at the riot police as they charged forward in an attempt to remove the roadblocks. [4] Arrestment Arrestment  
Awards and Honor
In 2002 Andleeb was the only Pakistani to be declared as one of the top 30 Strategic Thinkers in the world by the World Bank Washington DC social development department.
Andleeb was the first Pakistani to become a certified Results Coaching Systems (RCS) Coach which is accredited by International Coaching Federation, the largest worldwide resource for professional coaches.