Yasir Hameed is a former Pakistan's cricket who represented Pakistan as an opening batsman in both One Day Internationals and Tests. Yasir has a spectacular world record of scoring centuries in both of the innings of his first test. He was the second test cricketer to achieve this glory after Lawrence Row. This article has all the information about Hameed, including Yasir Hameed Biography.
| Title | Description |
| --- | --- |
| Personal | |
| Name: | Yasir Hameed |
| In Urdu: | یاسر حمید |
| Famous As: | Cricketer |
| Nationality: | Pakistani |
| Residence: | Islamabad |
| Education: | Edwards College Peshawar |
| Religion: | Islam |
| Profession: | Cricketer |
| Website: | https://twitter.com/Yasir_HameedQ |
| Born | |
| Date: | 28th February 1978 |
| Place: | Peshawar, Khyber Pakhtunkhwa |
| Family | |
| Spouse: | Married |
| Career | |
| National Side: | Pakistan |
| Team Role: | Batsman,Occasional Wicket Keeper |
| Bowling Style: | Right-arm offbreak |
| Batting Style: | Right-hand bat |
| Matches: | 25 in Tests & 56 in ODIs |
| Test Debut: | Pakistan v Bangladesh at Karachi |
| Test Last: | England v Pakistan at Lord's |
| ODI Debut: | New Zealand v Pakistan at Dambulla, |
| ODI Last: | India v Pakistan at Jaipur |
| T20 Debut : | Australia A v Pakistanis at Adelaide |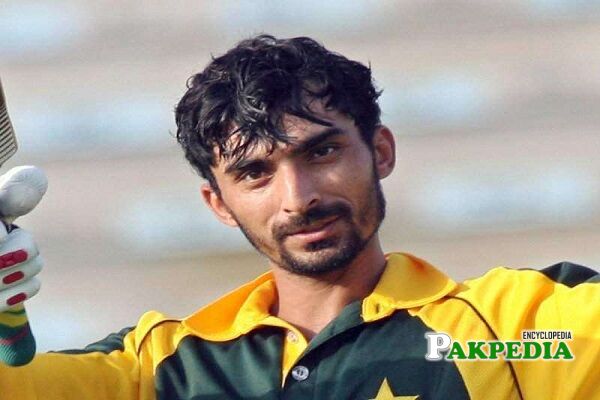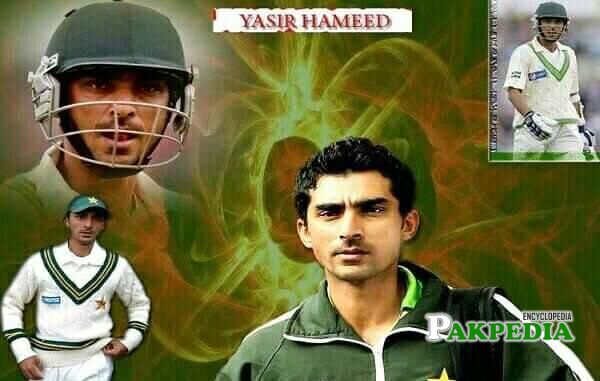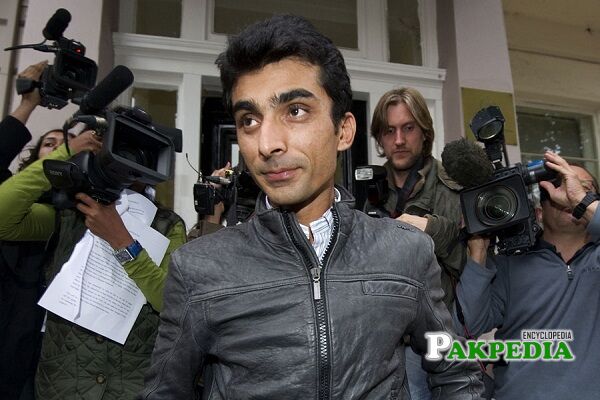 Yasir Hameed Biography
Yasir was an opening batsman with solid defense. His defensive approach made him in those batsmen who were challenging to dismiss. He kept behind the stumps whenever his sides needed. He used to play with great control on both onside as well as off-side of the wicket. Yaasir played in 25 Test matches for the national team and managed to get 1491 runs at an average of 32.41. He also scored a couple of test centuries along with eight half-centuries. His highest test score was 170.
He appeared in 56 One Day International matches for Pakistan and smashed a total of 2028 runs. His ODI average with the bat was 36.87. He has claimed three ODI hundreds as well as twelve fifties.
Yasir date of Birth
Yasir was born on 28th Feb 1978 at Peshawar, KPK. Currently, he is residing in Texas.
Education of Yasir
He studied at Edwards College Peshawar, KPK.
Yasir Hameed Family
He is married, and he lives with his children in his hometown.
Cricket Career
Initial Career
Hameed started his professional cricket when he played in List-A in the year 1995-96. He further established as a professional cricket in the 1996-97 first-class season.
Domestic Career
He had a successful domestic career, which lasted for about 22 years. He played a total of 216 first-class games and achieved a massive sum of 12060 runs with a good average of 34.85. Yasir also struck 25 first-class centuries and 55 fifties with a best score of 300 in an innings. He likewise played in 206 List-A matches and scored 6677 runs at an average of 35.32. He also registered 11 hundred and 38 fifties at this level.
He also played in domestic T20 matches with a decent track record. He has scored 1612 runs in 57 T20 games with an average of  32.28. Yasir also has a T20 century and nine half-centuries to his name. He played a key role when Pakistan defeated Australia A team by 3/0. He scored two centuries in the series and made the highest runs for Federal Areas in Quaid e Azam trophy season 2017-18. He played his last domestic game.
Besides the national team, Yasir has represented many teams, including Pakistan International Airlines, Abbottabad Rhinos, NWFP (KPK) Panthers, Peshawar Panthers, Zarai Taraqiati Bank Limited and the rest.
International Career and Achievements
Yasir started his international career as a pure classical batsman and promising opener, but it did not last long. He played for Pakistan in international matches from the year 2003 to 2010.
He played his first test against Bangladesh on 20 August 2003. In his very first match, he batted with elegance and class and made 170 runs in the first innings, the most by any Pakistan in the first match. He struck another century in the second innings of the test and amazed everyone with his batting performance.
Yasir was excellent in his early day in cricket. His batting technique was a fine one until his flaws came into the knowledge of the opposition bowlers. He tried to smash or cut in on the off whenever he was given width and would edge it to the slips. His frequent early dismissals in the tests and lack of improvement led him to leave the national side. 
Yasir made several comebacks in later years but never became successful with the bat. He came in the test side when Muhammad Yousuf forced out of the team. Yasir did not hold his chance and failed cheaply again and again. He played his last test on 26 April 2010 against England.
One-Day International
He was also incredible when he first emerged in One Day Internationals for Pakistan. He was then the fastest to reach 1000 runs in ODIs for Pakistan. Yasir made a world record with Imran Farhat. Together they scored four successive partnerships of 100 or more runs. Similar things happened to Yasir as a batsman like in Tests. He could not cash into his career as an opener as he was given a lot of opportunities to prove his skills at the international level. He did start his career with a bang but could not take into new heights. He played his last ODI on 18 November 2007 against India.
Social Media Handles
His social media accounts include