Ehsan Mani, a UK resident, served as the president of ICC for many years. He elected for the chairman of PCB by Imran Khan after the resignation of Najam Sethi on 20th August 2018. He holds a CA degree. This article has every detail about him, including Ehsan Mani Biography.
| Title | Description |
| --- | --- |
| Personal | |
| Name: | Ehsan Mani |
| In Urdu: | احسان مانی |
| Famous As: | Chairman of PCB |
| Nationality: | Pakistani |
| Residence: | Lahore |
| Education: | Chartered Accountant |
| Religion: | Islam |
| Profession: | Chartered Accountant |
| Current Post: | Chairman of PCB |
| Preceded By: | Najam Sethi |
| Prime Minister: | Imran Khan |
| President: | Mamnoon Hussain |
| Previous Post: | 5th President of ICC |
| Preceded By: | Malcolm Gray |
| Born | |
| Date: | 23rd March 1945 |
| Place: | Lahore |
| Family | |
| Spouse: | Married |

Ehsan Mani Biography
Ehsan Mani is another name of success and achievements. He is a Chartered Accountant (CA) by profession and used his education and built-in talent in many fields. Moreover, he served as ICC president who is not less than pride for Pakistan as ICC is becoming the Indians occupied council.
But a Pakistani talent has made its place in the world cricket council. Ehsan is not only serving the country, is contributing his services to other countries as well. Besides cricket, he is on board of many institutes and charity organizations.
Realizing his skills and management PM Imran Khan has nominated him for helping the Pakistani cricket in the time when this sport is facing a lot of challenges.
Ehsan Date of Birth
He was born on 23rd March 1945 in Rawalpindi, British India.
Education of Ehsan
He is a Chartered Accountant.
Ehsan Mani Family
He is the brother of Dilawar Mani CEO (Chief Executive Officer) of ECB (Emirates Cricket Board).
Career
In his early life in Pakistan, he played for Government College Lahore and Rawalpindi Club from 1959 to 1965 as a left-arm fast bowler and a right-hand batsman. Then he moved to the U.K to pursue higher education. He has resided there since 1960.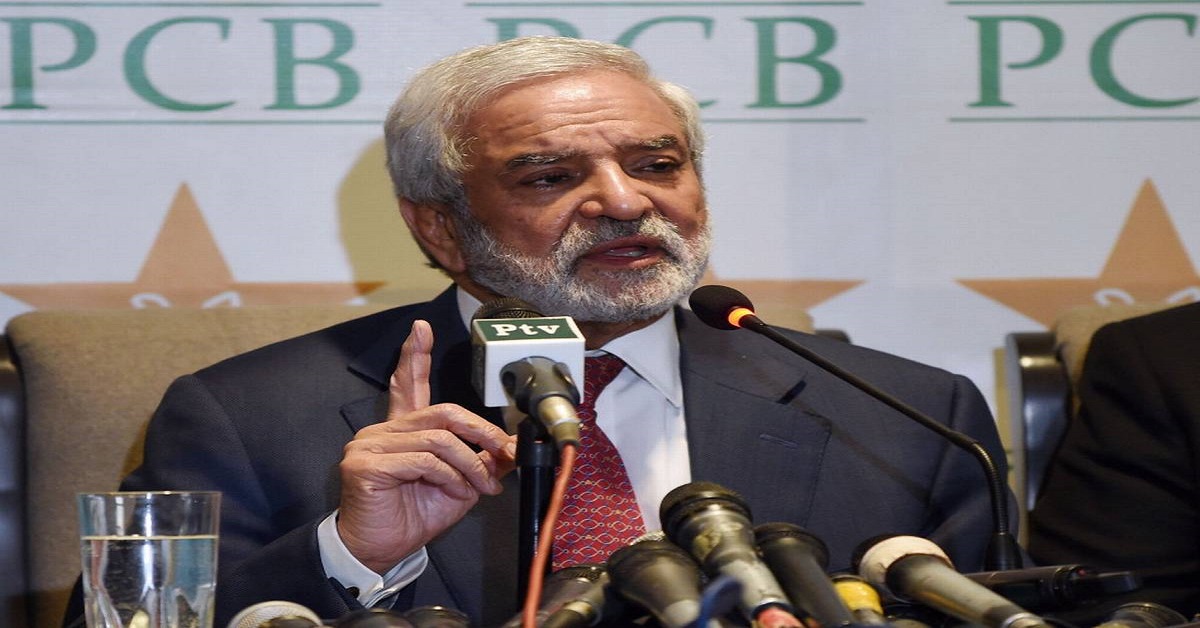 PCB Representative
He represented the PCB (Pakistan Cricket Board) from 1989-1996 in ICC. He was part of the advisory committee as representative of PCB for 1996 Cricket World Cup. Mani served the same duty during the 1999 world cup that was played in England.
Career in ICC
In 1996 ICC member nations selected him for the position of ICC Chairman Marketing and Finance Committee. He remained on this post until June 2002. Then he was appointed as the ICC Executive Board's Vice President.
In 2003 he became president of the ICC. He is also serving as a board member of several companies in the United Kingdom, particularly real estate and banking.
Services for Pakistan
In Pakistan, he is contributing his services to Shaukat Khanum Memorial Trust, Galiyat Development Authority KPK, and Biafo Industries Ltd. He is also the administrator or trustee of several charities in Pakistan and the United Kingdom.
Chairman of PCB
PM Imran Khan nominated him for the post of PCB Chairman on 20th August 2018. On 4th September, he was elected for this post for three years.
Social Media Handles
His social media accounts include
https://www.facebook.com/EhsanmaniPCB/