Umair Jaswal is a talented Pakistani Showbiz Personality. He is showing his versatility in various mediums and is part of the industry since 2008. His brothers Uzair Jaswal and Yasir Jaswal are likewise Pakistani singers and Music director. This article has all the information about Umair, including Umair Jaswal Biography, Umair Jaswal Family and Umair Jaswal Songs.
| Title | Description |
| --- | --- |
| Personal | |
| Name: | Umair Jaswal |
| In Urdu : | عمير جسوال |
| Famous As: | Singer |
| Nationality: | Pakistani |
| Residence: | Islamabad, Pakistan |
| Education: | Bachelors in Business |
| Alma mater: | Bahria Univeristy, Islamabad |
| Religion: | Islam |
| Profession: | Singer, Songwriter, Music producer & Actor |
| Years Active: | 2008-present |
| Debut Drama: | Mor Mahal |
| Debut Movie: | Yalghaar |
| Height: | 6 ft 1 in (1.80 m) |
| Website: | https://www.umairjaswal.com/ |
| Born | |
| Date: | 20th December 1986 |
| Place: | Islamabad, Pakistan |
| Family | |
| Ethnicity: | Asian |
| Spouse: | Unmarried |
| Parents: | Not known |
| Siblings : | Yasir Jaswal & Uzair Jaswal (Brothers) |
| Career | |
| Genres: | Pop and Rock |
| Instrument: | Vocals |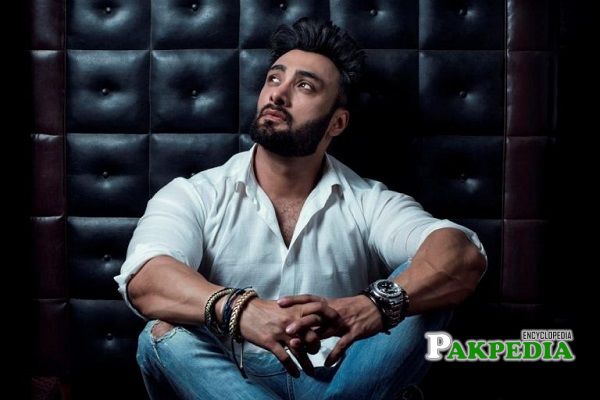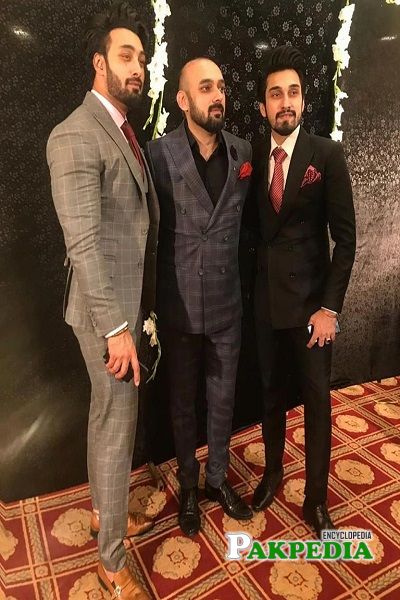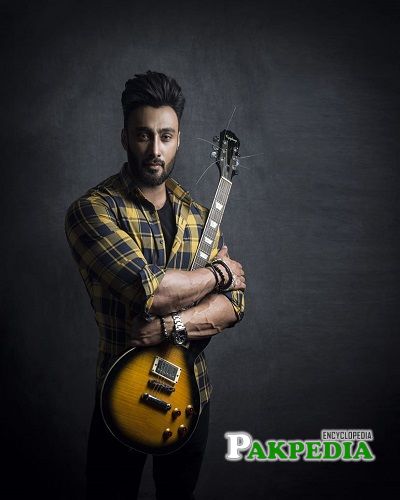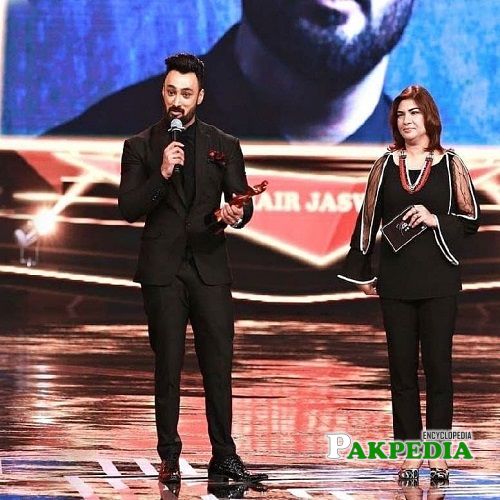 Umair Jaswal Biography
Umair is a versatile and talented Pakistani singer, songwriter, actor and model. He is the part of the Showbiz industry since 2008 and is considered one of the remarkable singers of Pakistan. He has given numerous striking performances in various seasons of Cokestudio associated with Atif Aslam, Meesha Shafi and Qurat ul lain Baloch. The passion for music awakened during his educational period when he used to sing songs for the bands.
Umair date of birth
He was born on 20th December 1986 in Islamabad. Currently, Umair is living in the same city yet often lives in Karachi for his work.
Education of Umair
Umair took admission in one of the best dental schools and aspired to become a dentist. However, he changed his mind and entered the field of Geology. He has a degree Bachelors that he obtained from Bahria University, Islamabad.
Umair Jaswal Family
He hails from educated and moderate family. His father served as a scientist while his mother is a housewife. One of his brothers, Uzair Jaswal, is likewise a singer, songwriter, actor, and model. His brother Yasir Jaiswal is an award-winning music director. He is expected to marry Pakistani actress Sana Javed soon however nothing is official yet.
Music Career
Debut in Music
He has a remarkable music journey throughout. He gave a start to his music career in 2008 when he was offer to join the Rock band 'Qayyas'. The band remained active till 2016. He gave wonderful music to the world through this band along with Khurram Waqar, Rahail Siddiqui, and Asfandyar Ahmad. In 2012 the band also became the part of Coke Studio. In 2011 the band made its debut by releasing an album 'Us Paar.' He received huge acknowledge with each passing year during to his soulful voice.
Debut in Coke Studio
He made his Coke Studio in the fifth season, where he got a chance to perform with leading singer Atif Aslam in the song 'Charkha Nolakha.' The song was appreciated across the globe. The next year he made his solo debut in the Coke Studio. He has given fantastic music in various seasons of Coke Studio.
Acting Career
Apart from an amazing singer, he likewise is a fantastic actor who has appeared in a Lollywood film 'Yalghar' that was a tribute to the students of the APS attack. He performed his role as Cap Umair along with Shaan Shahid, Humayun Saeed, Bilal Ashraf, Ayesha Omar, and many other notable names. He made his small-screen debut in the drama 'Mor Mahal' along with Meesha Shafi, Hina Khawaja Bayat, Fiza Ali, and others.
Umair Jaswal Songs
In Coke Studio
Charkha Nolakha 
Khayaal 
Sammi Meri Waar 
Khaki Banda 
Sasu Mangay 
Dam Mast Qalandar 
Chal Raha Hoon
List of Album
Us Paar
Na Rahoon
List of Bands
Qayaas
Umair List of Dramas
Mor Mahal
List of Movies
Yalghaar
Social Media Handles
His social media accounts incorporate