Bakhtawar Bhutto Zardari is a Pakistani educationist, philanthropist, and social worker. She is known for being the first child of former Prime Minister Benazir Bhutto and former president Asif Ali Zardari. She works for the SZABIST board operated by her late mother in 1995.
Bakhtawar is an educated personality who, despite coming from a political family and doesn't involve herself in political activities. Bakhtawar and her sister Asifa Bhutto Zardari's Wikipedia pages were deleted that created a controversy.
According to Wikipedia, the pages were deleted because they don't carry a notable career. This article has every detail about her, including Bakhtawar Bhutto Zardari Biography.
| Title | Description |
| --- | --- |
| Personal | |
| Name: | Bakhtawar Bhutto Zardari |
| In Urdu: | بختاور بھٹو زرداری |
| Famous As: | Daughter of Benazir Bhutto |
| Nationality: | Pakistani |
| Residence: | Karachi |
| Education: | M.A Honors in English |
| Religion: | Islam |
| Profession: | She is an Education Enthusiast |
| Height: | 5 Feet 5 inch |
| Hobbies: | Travelling, Boxing, Rapping |
| Website: | https://twitter.com/BakhtawarBZ |
| Born | |
| Date: | 25th January 1990 |
| Family | |
| Parents: | Benazir Bhutto and Asif Ali zardari |
| Siblings : | Asifa Bhutto and Bilawal Bhutto |
| Relatives: | Zulfiqar Ali Bhutto (Grand Father) |

Bakhtawar Bhutto Zardari Biography
Bakhtawar Bhutto is a Pakistani educationist and a social worker who has played an essential role in implementing global standard education in Pakistan through a board founded by her late mother, Benazir Bhutto. She is the one who built the Stem Cell Research Laboratory at the Karachi Campus.
She was born in a political family yet away from any political activity. In 2018 her Wikipedia page was deleted because of not holding any prominent position. She is a philanthropist who always promotes human welfare. She is soon going to be married in 2021.
Bakhtawar Date of Birth
She was born on 25th January 1990. Currently, she is living in Karachi.
Education of Bakhtawar
She holds the degree of Masters in English Literature attained from the University of Edinburgh.
Bakhtawar Bhutto Zardari Family
He was born into a political family where her maternal and paternal families have served as a politician for several years. Her mother, Benazir Bhutto, was the first lady Prime Minister of Pakistan, while her father, Asif Ali Zardari, remained the president. Her brother Bilawal Bhutto Zardari is the Chairman of the Pakistan Peoples Party.
She is soon going to tie the knot with a businessman Mahmood Chaudhry.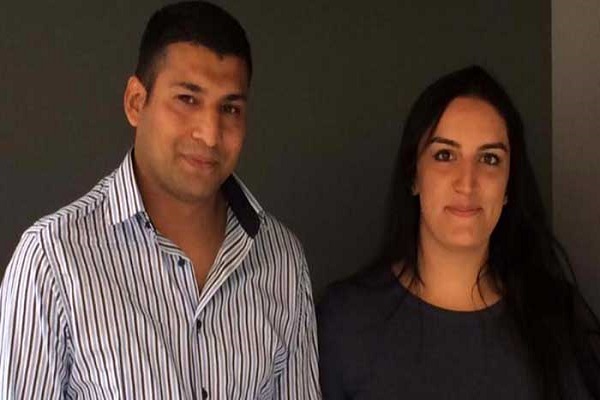 Career
As an Educationalist
Bakhtawar earned huge experience working in Shaheed Zulfiqar Ali Bhutto Institute of Science and Technology founded by her mother in 1995. She has played an essential role in spreading education among common people. The board comprises many branches spread in 4 largest Pakistan cities, whereas one branch is also operated in Dubai.
One of her most significant achievements is the Stem Cell Research Laboratory operated at the Karachi campus. Currently, she is running many educational institutes in different cities, especially in Sindh.
As a Philanthropist
She is currently running an NGO with the name 'Save the Flood and Disaster Victims Organization' to ease all the needy people. The NGO came into being during the EarthQualkes of 2010. Her passion is to erase everyone's problems through her work. She keeps doing philanthropist initiatives in the health and education field.
She also collaborates with different agencies, including Dar ul Sakun and Markaz e Umeed where special kids are being treated fairly.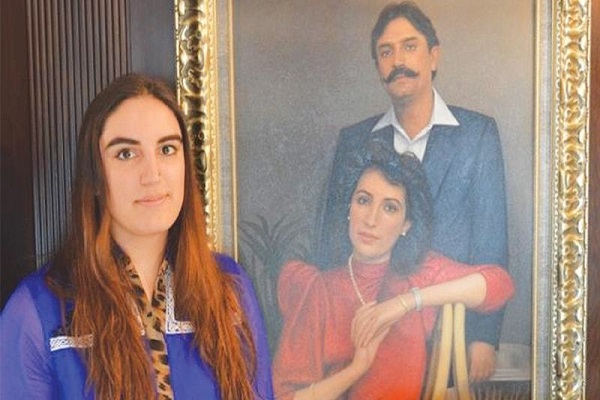 Social Media Handles
Her social media account include
https://www.instagram.com/bakhtawarbz/
https://twitter.com/bakhtawarbz