Javeria Khan Wadood is a Pakistani Women Cricketer who is a batting allrounder. She is a right-hand batsman and a right-arm off-break bowler who has represented Pakistan's national women team in both One Day International and T20 format.
She has won many games for Pakistan, mostly with her batting performances. Javeria has also captained Pakistan and has appeared in different world level cricket tournaments like World-Cup and Asia Cup. This article has all the details about him, including Javeria Khan Wadood Biography.
| Title | Description |
| --- | --- |
| Personal | |
| Name: | Javeria Khan Wadood |
| In Urdu: | جویریہ خان |
| Also known as: | Javeria Wadood |
| Famous As: | Cricketer |
| Nationality: | Pakistani |
| Religion: | Islam |
| Profession: | Cricket |
| Height: | 5 Feet 5 Inches |
| | |
| Born | |
| Date: | 14th May 1988 |
| Zodiac: | Tauras |
| Place: | Karachi |
| Family | |
| Ethnicity: | Sindhi |
| Career | |
| National Side: | Pakistan |
| Team Role: | All rounder |
| Bowling Style: | Off-break |
| Batting Style: | Right handed |
| Matches: | 85 ODI, |
| Wickets : | 17 ODI, 10 T20I |
| Bowling Average: | 34.94 ODI, 22.00 T20I |
| Batting Average: | 30.27 ODI,19.12 T20I |
| Best Bowling: | 3/22 ODI, 2/23 T20I |
| Catches/Stumpings: | 25/– ODI, 10/– T20I |
| Balls Bowled: | 818 ODI, 234 T20I |
| Runs Scored: | 2180 ODI,1033 T20I |
| ODI Debut: | 6 May 2008 v Sri Lanka |
| ODI Last: | 5 November 2017 v New Zealand |
| ODI Shirt Number: | 1 |
| T20 Debut : | 25 May 2009 v Ireland |
| T20 Last: | 9 November 2017 v New Zealand |
| T20 Shirt no.: | 1 |
| Domestic team: | Pakistan Women, South Zone Women (Pakistan) |

Javeria Khan Wadood Biography
Javeria made his journey as a professional woman cricketer in 2008 when she made her One Day International Debut for Pakistani Women's team. Since then, she has played in a total of 103 ODIs for her side, and as an allrounder, she has got 2693 runs and 17 wickets into her account.
Her batting and bowling average in One Day Internationals is 30.60 and 37.41, respectively. She has registered two centuries and 15 half-centuries in ODIs since making the debut for Pakistan Women's team, and her highest batting score is 133 not-out in a 50 Overs international cricket match. While with the ball, she has the best bowling figures of 3/22 in an ODI cricket match.
Javeria Date of Birth
She was born on 14th May 1988 at Karachi, Sindh.
Education of Javeria
She is a university qualified from Karachi.
Cricket Career
Initial Career
Javeria started playing cricket from her school and then continued it to the college level. Her passion for cricket led to her selection in the domestic team of Karachi Women in the year 2006.
After performing well as an allrounder, she finally got her first chance at the international level in 2008, when she played her first One Day International match for the Pakistan Women Cricket team.
International Career and Achievements
One Day International Cricket
Javeria Khan appeared in her first One Day International for Pakistan on 06th May 2008 against the Sri-Lankan Women team at Kurunegala cricket stadium. She failed with both bat and ball in that match. While in the next game against the Indian Women team, she showed her batting skills and made a useful 20 runs but did not take a wicket with the ball.
In 2009, she played four matches against Sri-Lanka and claimed six wickets and scored 45 runs to prove her as an allrounder. She scored her first half-century in One Day Internationals on 21st April 2011 against Sri-Lankan Women at Colombo.
In the same month, she played excellent innings with the bat this time against the Irish Women team as she got unbeaten 47 runs. And in November 2011, she made a useful contribution with the bat by scoring 31 not-out against Ireland women cricket team.
Javeria has done well with the bat than with her bowling in 2011 she noted many good batting performances and scored plenty of runs. She got 67 runs against Netherland Women team then scored 47 runs against Ireland in the same year.
On 10th July 2013, she scored another fifty against the Ireland team, getting 51 not-out in an inning to help her team win the match comfortably. On 28th August 2014, she played another superb batting knock by making 54 runs in an innings Vs. A very strong Australian side at Brisbane.
One Day International Century
Javeria got her first One Day International century in an ODI against Sri-Lanka. She got 133 runs unbeaten and claimed the victory for her team and was awarded as the player of the match. Then on 16th October 2015, she won another player of the match award by scoring 90 runs in winning cause for her team.
Soon after this innings, she made another 90 runs innings and claimed victory against the Irish team. She played a remarkable batting knock against the Sri-Lankan team in the year 2018 as she scored an outstanding century with 113 runs not out.
Javeria has won five player of the match awards in ODI format and has also got a player of the series award in PCB Qatar Women's 50 Over Tri-Series among Pakistan, Ireland and South-African women cricket teams at Qatar.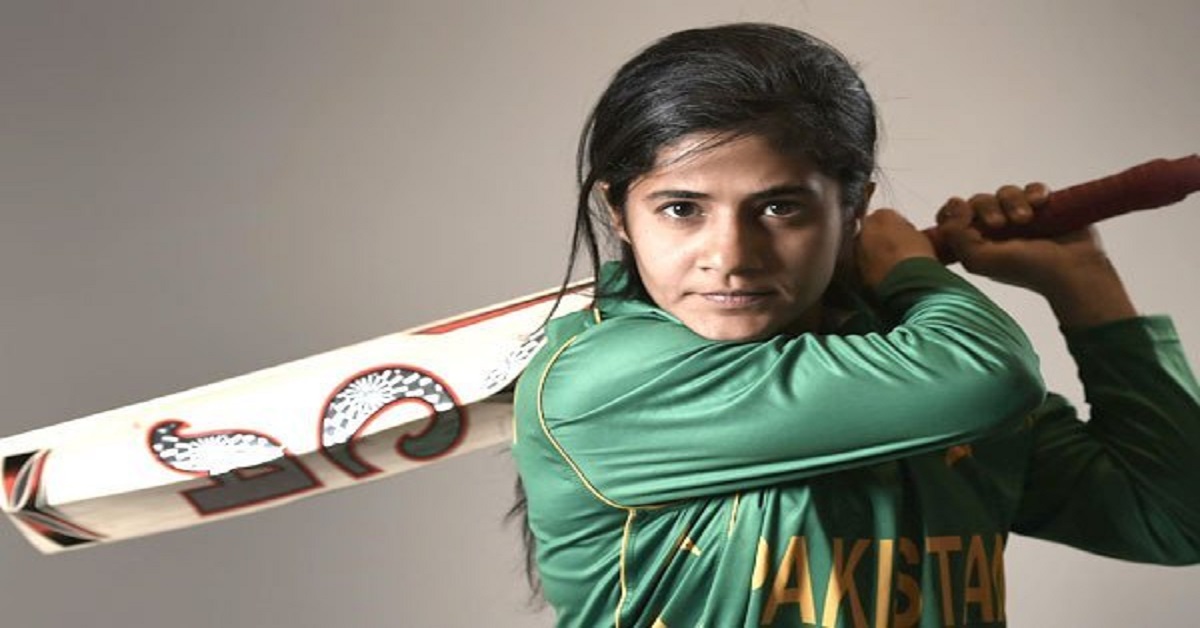 T20 International Cricket
After one year in One Day International cricket Javeria made her debut in T20 Internationals for the Pakistani Women's cricket team in the year 2009. Since her debut, she has been featured in 101 T20 International cricket matches and has scored a sum of 1826 runs at an average of 22.00 with the bat with eight fifties.
Her highest T20 batting score is 74 runs not-out. While she has taken 11 T20 International wickets at a bowling average of 20.18 and an economy rate of 5.55. Her best T20 bowling figures are 2/23 in a match.
Javeria has won several awards as a batting allrounder in the T20 format of cricket. She made her first T20 appearance on 25th May 2009 Vs. Ireland and made some excellent performances in the team but did not get a match-winning award for five years in her early years of T20 cricket.
On 24th January 2014, she scored a useful 38 in a T20 game against South Africa Women's team to win Pakistan's game. She has four fifties in winning cause for Pakistan T20s and has won all three games for her side. Her first half-century came against the Bangladeshi cricket team in 2014.
Then in 2016, she got two fifties in winning cause both against Sri-Lanka. Javeria made her highest T20 batting score of unbeaten 74 runs against the Ireland women team. She has achieved seven awards of player of the match in the T20 Internationals for Pakistan.
Javeria Khan has been a match-winning cricketer and continues to do so. She has also captained the Pakistan women team. Moreover, she has represented the Pakistan team in a couple of ICC T20 World-Cup and Asia Cup.
Social Media Handles
Her social media accounts include