Tariq Jameel who is popular as Molana Tariq Jameel is a famous Pakistani preacher and religious scholar. He is one of the main members of Tablighi Jamaat. Unlike most of the other religious scholars, he widely supports ethnic harmony. He has earned fame mostly due to his eloquent preaching style. Despite the differences between Sunnis and Shias, he is respected by both sects of Islam. He is the man behind the positive change in the lives of many celebrities, cricketers, and many more. This article has all the information about Molana Sahab, including Tariq Jameel Biography.
| Title | Description |
| --- | --- |
| Personal | |
| Name: | Tariq Jameel |
| In Urdu: | طارق جمیل |
| Famous As: | Islamic Preacher |
| Nationality: | Pakistani |
| Education: | Religious education |
| Religion: | Islam |
| Profession: | Islamic Preacher |
| Movement: | Tablighi Jamaat |
| Height: | 5 Fit 6 Inch |
| Website: | https://www.facebook.com/MolanaTariqJameelOfficial/ |
| Awards : | Included in The 100 Most Influential Muslims |
| Born | |
| Date: | 1st January 1953 |
| Place: | Mian Channu |
| Family | |
| Spouse: | Married |
| Children: | Sim Jameel and Maulana Yousaf Jameel |
| Siblings : | 2 Brothers |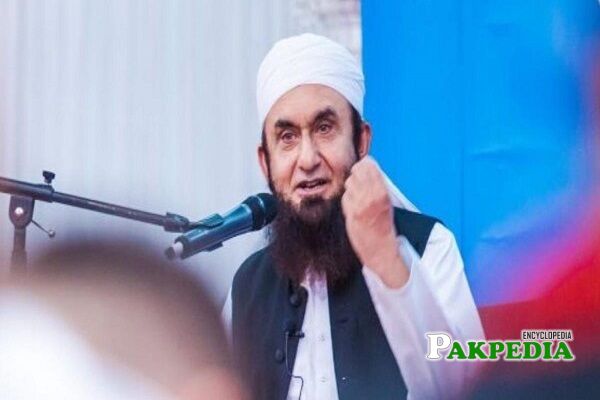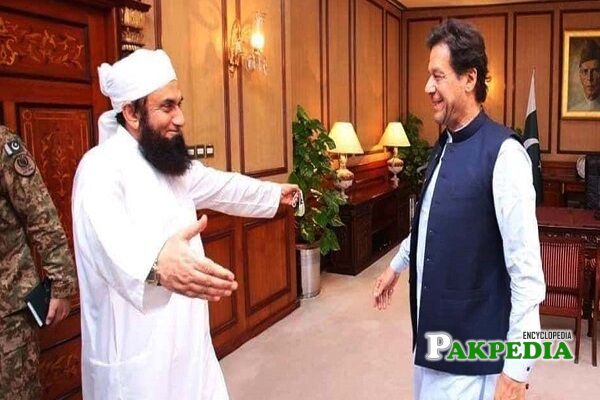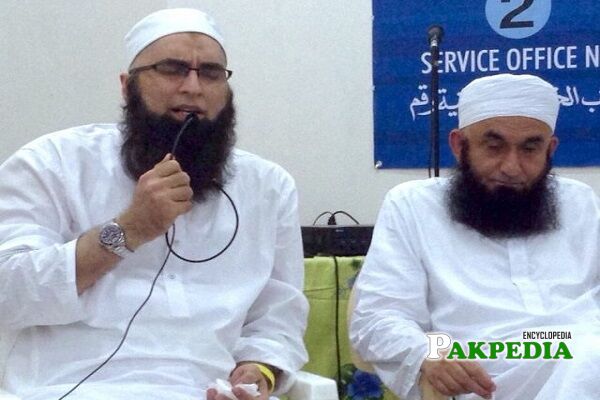 Tariq Jameel Biography
Unlike most religious scholars who belong to the middle class, Tariq Jamil is the one who was born in a landlord family. If he is respected widely, it is one of these reasons that he left a luxurious lifestyle and adopted the Islamic way of life. As a preacher and public speaker, he talks about the purpose of human life, religion, and the human response towards it. Despite many controversies, he delivers lectures to all types of professionals. From 2013 to 2019, he was one of The Most Influential Muslims in the world.
Education of Molana Jameel
Tariq Jamil completed his intermediate in pre-medical from Government College Lahore. To fulfill his family's wishes, he enrolled at King Edward Medical College to become a doctor. During his M.B.B.S degree, there came a major shift in his life. He was living a modest and luxurious life with no influence of religion. He was inspired by one of a disabled person who would regularly pray prayer coming down from the fourth floor. 
Despite having hostility towards Tablighi Jammat, he first went with a three-day jamaat and then four months. Soon, he decided to quit his degree and become a religious scholar. He faced severe criticism from his family. He did not take a step back from his dream that's why his father asked him to leave the house. 
Soon, he took admission to Raiwand Madrassa and studied the Quran, Hadith, Logic, Tasawuf, and Fiqa. He spent ten years in the madrassa and became an Aalim.
Tariq Jameel Family
He belongs to a rich family. His father was a landlord. Neither his father nor his mother is alive. One of his brothers is a heart surgeon while the other is a landlord.
Molana Tariq Jameel age
Moulana Jameel was born on 1st January 1953 in Tulamba near Mian Channu Khanewal, Punjab.
Life as a preacher
He is one of the speakers who is listened to by people from all walks of life. He has an eloquent style and talks in his speeches about the role of religion in our lives, purification of the soul, and above all, the ethnic harmony. In the time of sectarian war, he has condemned the hostility the sects carry for other sects and preached peace, love, and respect for all. Most of his speeches talk about a non-violent and non-sectarian Islam. 
Throughout his life, he has traveled extensively worldwide for the cause of Islam delivering lectures to almost all kinds of professionals, including doctors, engineers, business people, celebrities, athletes, and politicians. He never showed any hostility to any professional. Because of his love for humanity, many public figures turned religious, including Saeed Anwar, Junaid Jamshed, Yousuf Youhana, and some female actresses from the T.V industry. 
He constantly meets with actors of the film industry for the cause of Islam. A few years ago, he shared a story of his meeting with the Bollywood actor, Amir khan. It was his grace that a meeting organized for a few minutes lasted many hours. Since then, Amir Khan has been in contact with Tariq Jameel. According to him, it is the Tauba, repentance on the past sins that guarantees a regretless life. That is why he stresses in his speeches about the mercy of Allah and the power of Tauba. 
Controversies
Logically, a man known internationally is often criticized by certain people. He is criticized for his meetings with the elite class only. A few years back, his picture with Nawaz Sharif went viral. It was a time when Nawaz Sharif faced severe humiliation after the Panama Leaks. He justified it saying that he visited him only to share the grief of the departed soul of Kulsoom Nawaz.
Recently, Molana Jameel was invited to Ehsas Telethon for the collective prayer amid the coronavirus pandemic. During his speech, he talked about the degraded moral values of the society and the choice of the women's clothing in the country. He also criticized the media for their biased journalism calling media a lie. He was criticized by journalists, especially Hamid Mir, who demanded an apology. 
Soon, he apologized to the media without any hesitation and left the ground to the people. The issue created two kinds of reactions. One criticized Tariq Jameel while the other supported him and asked for an apology from Hamid Mir. Celebrities and some of the politicians also endorsed him. 
Social Media Accounts
His social media accounts include