Talat Hussain Warsi is a leading figure in the drama industry of Pakistan Television and Radio Pakistan. The reason for their fame is the art of broadcasting. He also did broadcasting radio dramas and numerous commercials. He achieved prominence in theater, radio, television, and film. Talat Hussain is the recipient of various awards that he received for his contribution to the entertainment industry. This article has all the information about Warsi, including Talat Hussain Warsi Biography and Talat Hussain Warsi Dramas.
| Title | Description |
| --- | --- |
| Personal | |
| Name: | Talat Hussain Warsi |
| In Urdu : | طلعت حسین وارثی |
| Famous As: | Actor |
| Nationality: | Pakistan |
| Residence: | Rawalpindi |
| Education: | Theater Arts |
| Alma Mater: | London Academy of Music and Dramatic Art |
| Religion: | Islam |
| Profession: | Actor and Director |
| Years Active: | 1964-present |
| Height: | 5 ft 6 inches |
| Awards : | He Bagged Various Awards |
| Born | |
| Date: | 18th September 1940 |
| Place: | Delhi, India |
| Family | |
| Spouse: | Rakhshanda |
| Children: | Tazeen , Roohaina, Ashar |
| Parents: | Altaf Hussain Warsi and Shaista Begum |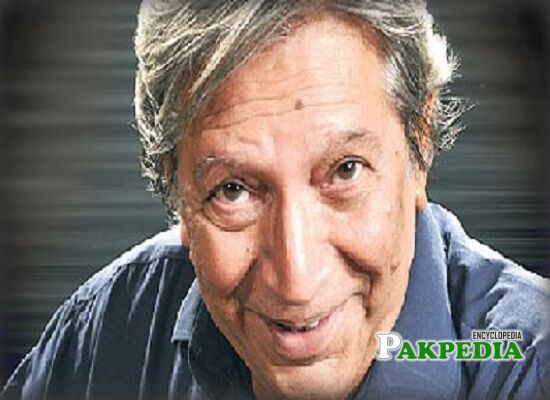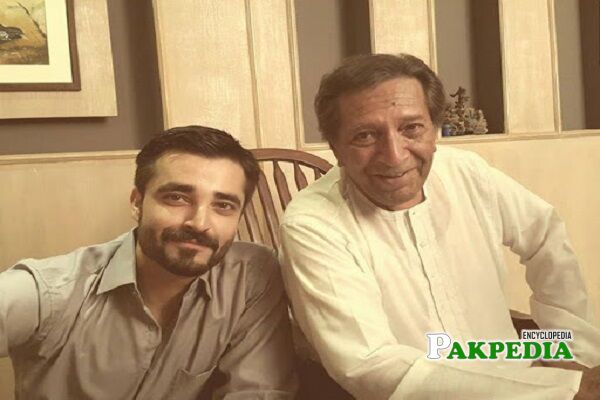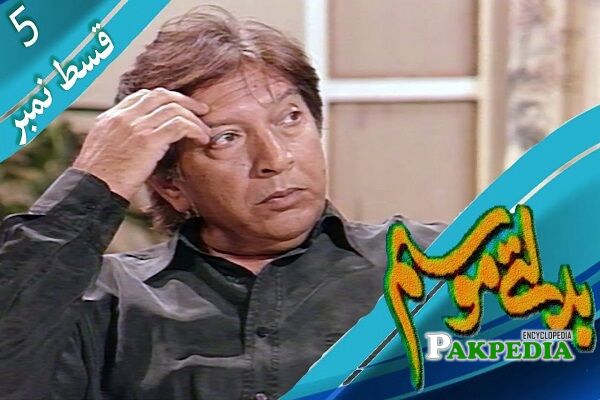 Talat Hussain Warsi Biography
He is one of the proud artists of our country, whose artistic talents have been recognized worldwide and known worldwide as a trained artist. Legendary actor pays special attention to the delivery of words during performances. He has the status of an academy in the field of acting and is the second artist after Zia Mohi-ud-Din to show the essence of his acting in European films. In August 1982, he was awarded the Presidential Medal of Excellence by the Government of Pakistan.
Talat date of Birth
He was born on 18th September 1940 in Delhi, India. Currently, he is living in Rawalpindi.
Education of Talat Hussain
After completing Graduation in English Literature, he went to London to train in the Theater Arts at the London Academy of Music and Dramatic Arts and won a gold medal.
Talat Hussain Warsi Family
He belonged to an educated and enlightened family. His father was a government employee before the partition of India, and his mother used to do amateur programs on the radio. His family migrated from Delhi to Pakistan. When he was three years old, his father posted in Rawalpindi. His father contracted asthma, and one of his legs was paralyzed by an overdose injection, leaving him bedridden. 
When Karachi Radio started, his mother got a job and remained associated with the radio until the end. In 1972, he married Professor Rakhshanda. They have two daughters and a son. His daughters Roohania and Tazeen have also appeared in some T.V. serials, and son holds a degree in MBA and is doing a job in a multinational organization.
Showbiz Career
Initial Career
His mother was strongly opposed to Hussain's entry into the field. He wanted his son to join the civil service. Then, on the persuasion of her relatives, she took him to the radio. He auditioned. In those days, there was a program for children 'School Broadcast,' which used to have exciting features based on the curriculum. That's how he started working on the radio, and people started liking it. 
He started working in Studio 9, and his mother couldn't stop him, and he kept working. At the start of his career, he worked as a gatekeeper in cinema. Later, when the cinema owner learned of his ability to speak English, he hired him as a gate booking clerk, the first development of his life.
Work on T.V.
He started working on Pakistan Television in 1967. On TV, he gave an excellent performance in the first drama serial 'Arjumand.' In this role, the audience liked him immensely. In addition to acting on television, he also served as a newscaster and announcer. On his brilliant performance in drama serial 'Panaah' made on the true story of Soviet Army Arrival in Afghanistan and the Afghan War, he received immense applause from viewers.  
His popular television dramas include 'Hawaiin,' 'Eid Ka Joraa,' 'Kashkool,' 'Thori Se Khushi Thora Thora Gham,' 'Ghora Ghaas Khaata Hai,' 'Des Pardis' 'Anso,' 'Tariq Bin Ziad,' 'Parchaaiyan,' and other memorable dramas. During the 1971 war, he did a program on the radio, 'Kiaa Kartay Ho Maharaaj?.'
Work in Stage Plays
Besides T.V., he also performed in stage plays, which include 'Andheraa Ujaala,' 'Raaz O Niaz,' 'Guriyaa Ghar,' 'Lao Tu Qatalnama Mera,' and some others.
Filmography
His performance as a lawyer in Indian director Sawan Kumar's Hindi film 'Sautan Ki Betti' was unparalleled. In this film, he acted brilliantly opposite to Indian actors Rekha and Jatinder. In 1970, he was cast as the son of actor Muhammad Ali and Zeba in the film 'Insaan Aur Admi.' He was awarded the Best Actor Award for his role as a doctor in the movie 'Gum Naam' and Best Supporting Actor in the film 'Laaj.' He acted brilliantly in the film 'Chupan Chupai' and 'Project Ghazi.'
Work in Foreign Media
He also worked in the international showbiz industry, including T.V. serial 'Family Pride,' and 'Traffik' of Channel Four. In the U.K., he performed in T.V. series 'Jimmy Perry,' 'It Ain't Half Hot Mum,' 'Do not Take the Mickey,' 'Fight to Jovani,' and 'Cabaret Time.' He performed in the British Broadcasting Corporation (BBC) Radio play 'Crown Coat.' He also performed in a stage show 'Comedian' held at 'Nottingham Play House' and 'West End.' 
Talat Hussain was awarded the Amanda Award for his outstanding performance in the film 'Import Export.' The Amanda Award is recognized in Norway as an Oscar, given annually at the Norwegian International Film Festival since 1985. In this film, he played the unforgettable role of a man named Allah Ditta.
Services to NAPA
He guides the new generation in acting at the National Academy of Performing Arts (NAPA), a cultural institution run by Zia Mohi-ud-Din.
Talat Hussain Movies
Isharaa
Chiraagh Jaltaa Rahaa
Gumnam
Import Export
Insaan Aur Admii
Jinnah
Laajj
Qurbaani
Kamyaabi
Sautan Ke Betii
Bandagii
Muhabbat Mar Nahin Saktii
Actor in Law
Chupann Chupae
Project Ghazi
List of Stage Plays
Andheraa Ujala
Raaz O Niaz
Guriyaa Ghar
Lao Tu Qatalnaama Meraa
Sufaiid Khoon
Khalid Ke Khalaa
Jo Chalaay Tu Jan Say Guzaar Gaye
Talat Hussain Warsi Dramas
Arjumand
Dais Pardes
Bandish
DoorDesh
Fanoni Latefay
Eid Kaa Joraa
Hawaeiin
Aik Naye Mor Pay
Kashkool
Parchaiyaan
Paanchwan Mosam
Tariq Bin Ziad
Thorii Khushe Thoraa Gham
The Castle: Aik Umeed
Typist
Traffic
Night Constable
Rabtaa
Riyaasat
Dard Kaa Shajjar
Anaa
Mehrun Nisaa
Anso
Mann Mayaal
Social Media Handles
His social media accounts include