Taha Siddiqui is a notable Pakistani journalist who started his career in 2006 between his studies and remained associated with many companies and News channels. Because of speaking against Pakistani Military, he was being attacked by them in 2018 but fortunately, he managed to escape.
He took to Twitter and expressed his views regarding the attack mentioning that the attack has threatened him for so long. Currently, he is living in Paris in Exile along with his family. Taha is writing a book on Pakistan and teaches Journalism to students in Paris. This article contains every detail about him, including Taha Siddiqui Biography.
| Title | Description |
| --- | --- |
| Personal | |
| Name: | Taha Siddiqui |
| In Urdu: | طہٰ صدیقی |
| Famous As: | Journalist |
| Nationality: | Pakistani |
| Residence: | Islamabad |
| Education: | Studied Finance |
| Alma Mater: | Institute of Business Administration, Karachi |
| Religion: | Islam |
| Profession: | Journalist |
| Fav Quotes: | If opportunity doesn't knock, build a door. |
| Started Career: | In 2006 |
| Website: | https://www.facebook.com/siddiqui.taha |
| Awards : | Albert Londres Prize |
| Born | |
| Place: | Karachi |
| Family | |
| Siblings : | 2 brothers 1 sister |

Taha Siddiqui Biography
Taha is a young and fierce Pakistani Journalist who remained attached with Pakistani journalism for many years. He is an award-winning journalist who had the honour to receive the biggest French Journalism award 'Albert Londres Prize.' Taha has worked with many notable companies and News channels in his career.
Though he started journalism accidentally but with time it became his passion, and he started doing wholeheartedly. Throughout his career, he contributed a lot to a national and international level. Moreover, he never hesitated to speak about Terrorism, Minorities persecution, Corruption etc.
Taha Date of Birth
He was born in 1984 in Karachi. Later he went to Saudi Arabia with his family and lived there. In 2000 he returned to Pakistan. Currently, he is in Paris in Exile.
Education of Taha
He is a Finance student and did Graduation in 2007 from the Institute of Business Administration, Karachi.
Taha Siddiqui Family
He belongs to an ordinary family of 2 brothers and 1 sister. He is married and has 1 son.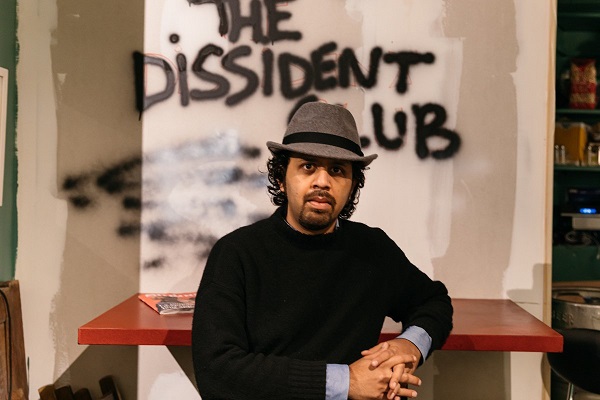 Career
Taha is a fierce and courageous Pakistani reporter who has covered many important and sensitive issues of Pakistan without any fear. He has often given his voice to the sensitive topic including Corruption, Terrorism, Pakistani Military, Economic Instability etc. He often visited Pakistan's Tribal areas near Afghanistan.
Taha Siddiqui Affiliations
He started his career in 2006 with a Pakistani Television channel 'CNBC Pakistan.' He never knew that Journalism is going to be his obsession. After completing his studies, he left the job and joined another channel.
For 1 year he remained associated with GEO Television Network and later joined Express Media Group and afterwards Arabian Radio Network. In 2009, he associated himself with Dunia Tv along with SZABIST. After 2 years in 2011, he affixed with Express Tribune. His popularity kept increasing for all the right reasons.
In 2012 he connected with 3 companies including France24, Christian Science Monitor, and WELT. In 2013, he joined 'The New York Times,' and 'The Daily Telegraph.' However, in 2015 he parted his ways with 'The Daily Telegraph' and joined Iqra University Campus. He left the university in 2016 and went to WION.
Attack on Taha
On 10th January 2018, he escaped assassination and abduction while travelling on Islamabad Highway. He was going to the Airport by Taxi when 2 unknown people stopped him. According to Taha, the attack was made by the Pakistan Army that kept terrified him for so long in order to stop him from speaking against the Pakistani Military.
Taha Siddiqui Exile
Currently, Taha is living in Paris in exile along with his wife and a son. After this attack, he flew to Paris and started living in self-imposed exile. According to Taha, he was warned by many people that if he never stopped speaking against the Military, he would be dead next time. However, he doesn't feel safe even in exile. He is currently writing a book on Pakistan and teaching Journalism to students.
Social Media Handles
His social media account include
https://twitter.com/TahaSSiddiqui