Anwar Maqsood is a notable name of the industry who belongs to a multi-talented family of writers, novelists, and cooking experts. He is a playwriter, Novelist, Sculpturist, and Host since the 1950s. Before starting his television career, he used to sell his paintings. In 1958 he, for the first time, displayed his paintings that took everyone's attention.
He is associated with television since 1970 and has hosted and scripted many shows. He is the man behind writing many theater plays. His wife Imrana Maqsood is an evenly talented novelist. This article has all the information about him, including Anwar Maqsood Biography.
| Title | Description |
| --- | --- |
| Personal | |
| Name: | Anwar Maqsood |
| In Urdu: | انور مقصود |
| Famous As: | Writer, Poet, Painter |
| Nationality: | Pakistani |
| Residence: | Karachi |
| Education: | Bachelors in English Literature |
| Religion: | Islam |
| Profession: | Playwright, lyricist, satirist, painter, poet, sculpturist and host |
| Height: | 5'5 |
| Awards : | Hilal-e Imtiaz, Life time achievement award |
| Born | |
| Date: | 7 September 1935 |
| Zodiac: | Virgo |
| Place: | Hyderabad State, British India |
| Family | |
| Spouse: | Imrana Maqsood |
| Children: | 1 son (Bilal Maqsood) and 1 daughter |
| Siblings : | Zehra Nigah, Fatima Suraeya Bajia, Zubaida Tariq, Sara Nqavi, Sughra Kazmi |
| Relatives: | Banto Kazim, Mikael Maqsood |
| Career | |
| Occupation(s): | Playwright, lyricist, satirist, painter, poet, sculpturist and host |
| Genres: | Comedy, Social, Humor, |
| Famous Plays: | 50/50, Aangan terha, Qissa Nisf sadi ka, Half Plate, Nadan Nadia, |

Anwar Maqsood Biography
When we talk about the showbiz industry's legendary artists, we can't forget to name Anwar Maqsood, who is a master of everything. There is nothing that he can't perform; that's why he is still acknowledged worldwide for several years. His humor, talent, and versatility are unmatchable.
He is a competent story writer, Host, painter and has earned considerable acknowledgment in these fields. His family is considered a talent hub as his wife, sisters, and children are notable personalities. He has given much worth admiring theater plays to the world for which he received various recognitions and awards in different award shows. He is considered one of the unmatchable personalities of the Showbiz industry.
Anwar Date of Birth
He was born on 7 September 1935 in Hyderabad, British India. After the Partition, his family moved to Pakistan and started living here.
Education of Anwar
He did his schooling at Gulberg Trust School in India. After the partition, he, along with his family, came to Pakistan. After the migration, his family faced many hurdles. Because of poverty, he had to suffer a loss in education.
Though he couldn't attend any school, yet his love for learning didn't stop, and he started reading different books. Later, he completed his bachelor's in English Literature.
Anwar Maqsood Family
He was born into an ordinary family, but he and his siblings turned out to be exceptional personalities. The family from which he belongs can rarely be seen. One of his elder sisters, the late Fatima Suraya Bajia, was a notable playwriter, novelist, and drama writer who inspired many with her writings.
His other sister Zehra Niagh was likewise an Urdu Scriptwriter and poet who received the Pride of Performance for her exceptional work. His younger sister Zubaida Tariq was a celebrated name who was a cooking expert and known for her Totkas. Her death was a big loss that can't be covered.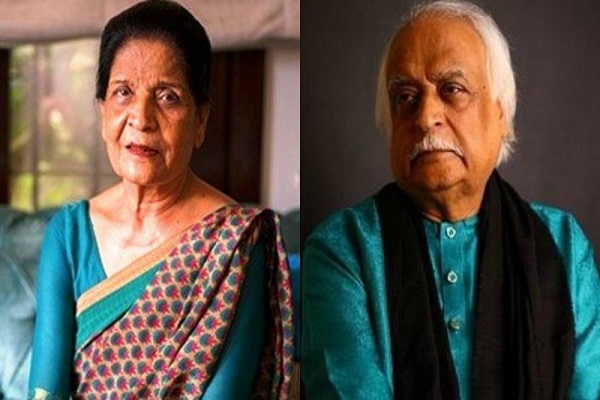 Anwar Maqsood Marriage
He got married to a striking novelist, Imrana Maqsood. Both are blessed with a son and 1 daughter. His son Bilal Maqsood is a renowned singer and guitarist who is associated with a popular brand 'Strings.' His daughter Arjumand Rahim is a notable Pakistani television actress.
Career
As a Painter
Before entering the television industry, he used to make paintings for his livelihood. He made the best utilization of canvas and a beautiful palette to communicate. He did his first painting in 1958. Within a few minutes, his paintings sold. Later he displayed many paintings that took instant attention.
Television Career
He started his television career in the 1970s when only 1 channel used to broadcast, i.e., PTV. He hosted and scripted various shows for that channel. As a presenter, he did many shows, including Studio Ponay Teen, Studio Dhai, and Show Sha.
Apart from that, a few shows that he scripted include Half Plate, Show Time, Fifty Fifty, etc. The show 'Loose Talj' is considered one of the best shows of all time that aired on more than 300 channels worldwide.
As a Drama Writer
He also got his hands on many television serials and short stories that made him more popular. A few of his worth recommending and worth admiring serials incorporate 'Aangan Tehra,' 'Sitara Aur Mehrunisa,' 'Talash,' 'Colony 52,' and many others.
He has the ability to write the complete scenes in a light way to make it understandable for everyone. Anwar Maqsood is known as one of the most striking writers to date. During Zia ul Haq's rule, his writings received immense appreciation.
Theater Career
When it comes to theater, no one can compete with him. His many theater plays are still acknowledged despite several years of release. His plays gave a chance to many young talents. One of the notable actresses Hareem Farooq, made her Showbiz with Anwar Maqsood's theater play.
Anwar Maqsood Awards
He has been received many recognitions throughout his career for his impeccable work. He was honored with Hilal i Imtiaz for his contribution to the entertainment industry. Moreover, he was given the Lifetime achievement award for his services. His theater play Pawney 14 August, received the best play award in different award functions.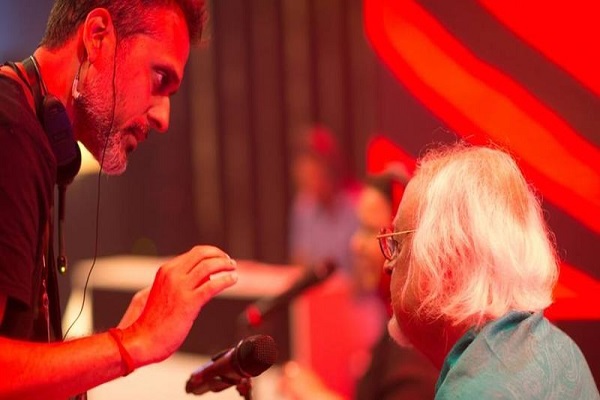 Anwar Maqsood Writings
A few of his writings includes:
Fifty Fifty
Aangan Tehra
Silver Jubliee
Show Time
Studio Poney Teen
Half Plate
Fanooni Latifay
Studio Chaar Bees
Is Tarhan To Hota Hai
Talaash
Show Sha
Colony 52
Sitara Aur Mehrunisa
Studio Dhaai
Loose Talk
Naadan Nadia
Hum Pai Jo Guzarti Hai
Majoo Mian
Sawa 14 August
Koi Aur Hai
Anwar Maqsood Ka Dharna
Siachen
Nestle Nido Young Stars
Social Media Handles
His social media account include
https://www.facebook.com/Anwar.Maqsood.Fans/