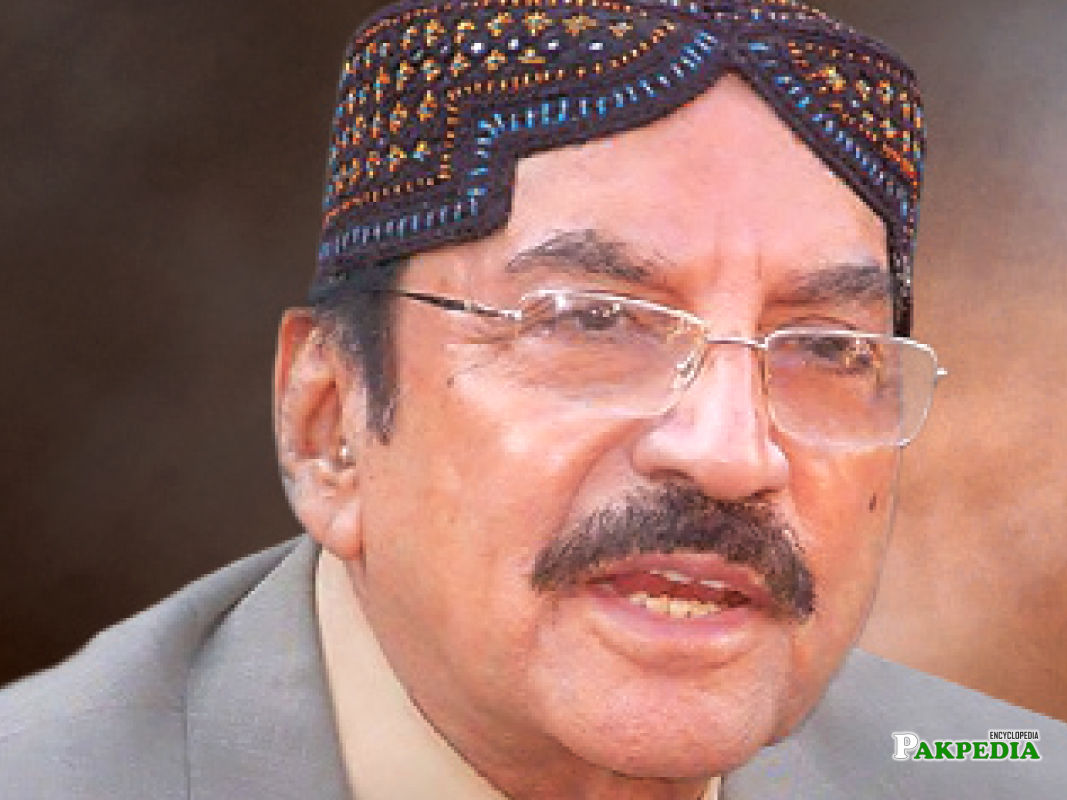 bBiographyb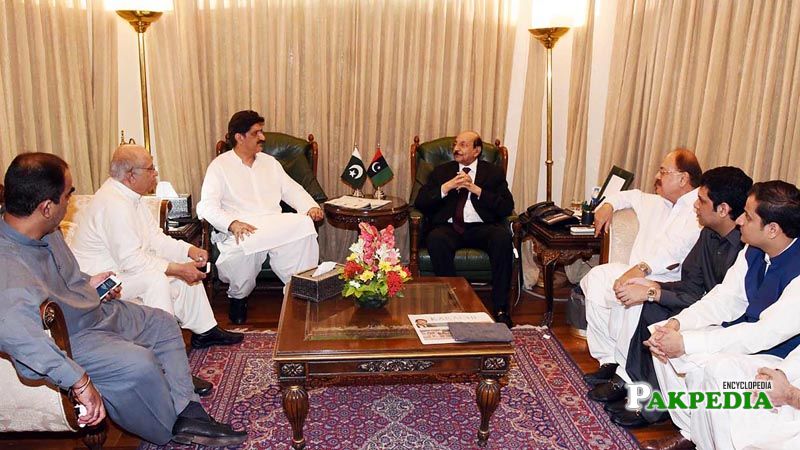 Syed Qaim Ali Shah is a famous face for Pakistanis. He is a renowned politician who has been serving district of
Khairpur
. He is a politician of influential background who has been associated with the politics of Sindh for years. Not only this he has been a firm representative of his party policies over media and has interacted with people through media. He is the voice and a famous face of his party. He belongs to famous, mainstream, democratic political party that has long years of struggle for restoration of democracy and against the dictatorship. His outlook speaks a lot about his seniority. He is currently serving as the leader of house which is a really responsible position.
[1]
Biography
bFamilyb
His father Syed Abdullah Shah also had the additional portfolio of finance when he served as chief minister of Sindh during Benazir Bhutto's second government.Syed Qaim Ali Shah has four sons and eight daughters.The four children from his first marriage include Syed Muzaffar Ali Shah, Dr. Syed Liaquat Ali Shah, Shamshad Shah and Najma Shah. Syed Muzaffar Ali Shah is primarily an agriculturalist while Dr. Liaquat Ali Shah is an eye-specialist. Shamsad and Najma are housewives. Syed Asad Ali Shah, Dr. Nusrat Shah, Naheed Shah Durrani, Nuzhat Shah, his sister Dr. Nighat Shah, Dr. Nafisa Shah, and Syed Afzal Shah are his children from his marriage to Husn Afroze.
[2]
Family
bEducationb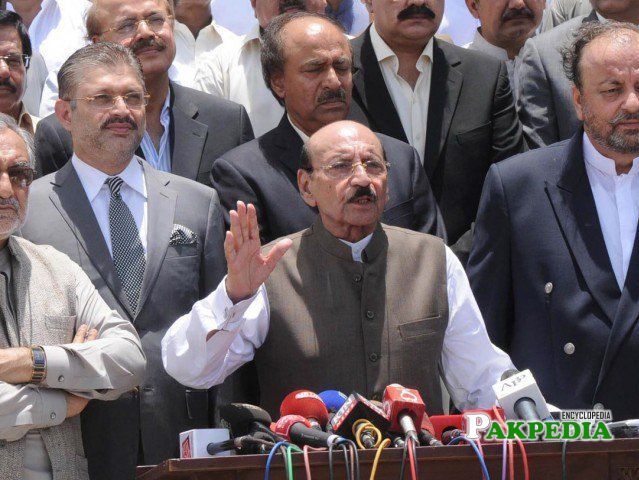 Shah acquired his early education in Khairpur district of Sindh. He acquired his LLB degree from
Karachi
's Sindh Muslim Law College. He started practising law in his native city of Khairpur.
[3]
Education
bCareerb
He started his political career by joining
Pakistan Muslim League
.He contested former military dictator
Ayub Khan
's basic democracies elections twice and emerged victorious both times.Qaim Ali Shah was also a close all of former president and prime minister
Zulfikar Ali Bhutto
. He defeated Ghous Ali Shah in the 1970 general elections and became the state minister for industries.The PPP leader also took part in the Movement for the Restoration of Democracy (MRD) against ex-military dictator General
Zia-ul-Haq
in 1980s.He lost to Ghous Ali Shah in the 1997 general elections. He became member of the Parliament's upper house (Senate) the same year.He was elected as Chairman District Council Khairpur in 1960. He was elected M.N.A in general election 1970 general election and served as Federal Minister for Industries &
Kashmir
Affairs.
bSindhs Chief Ministerb
Syed Qaim Ali Shah became Sindh's chief minister for the first time in 1988. However, he was replaced by Aftab Shaaban Mirani two years later.
bVictoriesb
Shah emerged victorious in following general elections.
1988
1990
1993
2002
2008
2013
bPresident of PPP Sindhb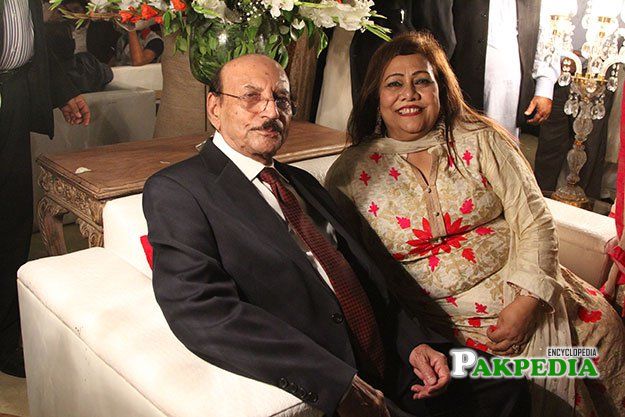 He is a member of the Sindh Provincial Assembly. Currently he is the President of the Pakistan Peoples Party of Sindh, a province which forms the core strength of the PPP and is besides the home province of
Benazir Bhutto
.
bChief Minister Sindh 1988-1990b
Qaim Ali Shah served first term as Chief Minister of Sindh from 2 December 1988 to 25 February 1990. He contests elections from the Khairpur constituency from where he has won six times. He lost only once in 1997, to Ghous Ali Shah.
bSenater of Pakistan 1997 - 2000b
He was subsequently elected to the Senate of Pakistan.
bImprisoned Under Martial Lawb
Qaim Ali Shah was imprisoned under martial law when General Zia-ul-Haq was in power and was present when Zulfikar Ali Bhutto was sentenced to death.
bChief Minister Sindh 2008b
On April 7, 2008, Qaim Ali Shah was again elected as the 23rd Chief Minister of Sindh, after his party won 90 seats out of total of 168 in the 2008 Sindh provincial elections.
[4]
Chief Minister Sindh 2008
bChief Minister 3rd Time 2013b
Syed Qaim Ali Shah is the former chief Minister of Sindh. He has been elected as Chief Minister of Sindh province for the third time .
[5]
Chief Minister 3rd Time 2013
bCareer Contribuitionb
Elected as Chairman District Council Khairpur in Ayub Khan's Era.
Elected as MNA in 1970 and became Federal Minister for Industries & Kashmir Affairs.
Elected as MPA in 1990 and appointed as a Leader of Sindh Assembly.
Elected as a Senator in 1997.
Elected as MPA in 2002.
Elected as MPA in 2008 and became Chief Minister Sindh for second time.
Remained six times MPA Sindh Assembly, MNA & Senator for once.
Remained President of PPP Sindh for three tenures, i.e. 1973 to 1977, 1987 to 1997 & from 2004 till to date.[6]  Career Contribuition 
bContact Informationb
Permanent Contact: Jillani Mohalla, Taluka and District Khairpur Mirs.
Present Contact 1: H.No.50, street NO.14, Khayaban-e-Mujahid, Phase V, D.H.A. Karachi
Present Contact 2: Chief Minister House, Karachi