Syed Noor is a Pakistani based actor, film producer, writer and director. He is contributing his services to Pakistan's film industry for an extended period of 44 years. In most of his films, he starred Shan in the lead role. In addition to the direction of 55 flicks, he wrote the script of around 300 films. He is married to notable Pakistani actress Saima. This article has all the information about Noor, including Syed Noor Biography and Syed Noor Movies.
| Title | Description |
| --- | --- |
| Personal | |
| Name: | Syed Noor |
| In Urdu: | سید نور |
| Full Name: | Syed Ghulam Mohiuddin Noor |
| Famous As: | Director |
| Nationality: | Pakistani |
| Residence: | Lahore |
| Education: | Bachelors degree in Journalism |
| Religion: | Islam |
| Profession: | Actor, Director, Producer and Writer |
| Years Active: | 1970-present |
| Height: | 5 Feet 7 Inch |
| Website: | https://www.facebook.com/SyedNoorOfficial/ |
| Awards : | Sitara E Imtiaz |
| Born | |
| Date: | 21st February 1950 |
| Place: | Lahore |
| Family | |
| Spouse: | Saima Noor |
| Children: | 3 Daughter and 1 son |
| Parents: | Not Known |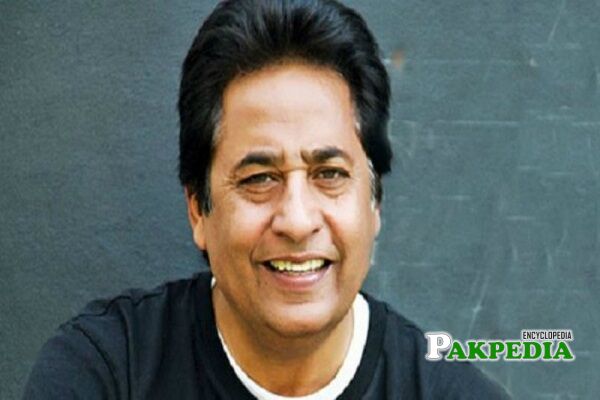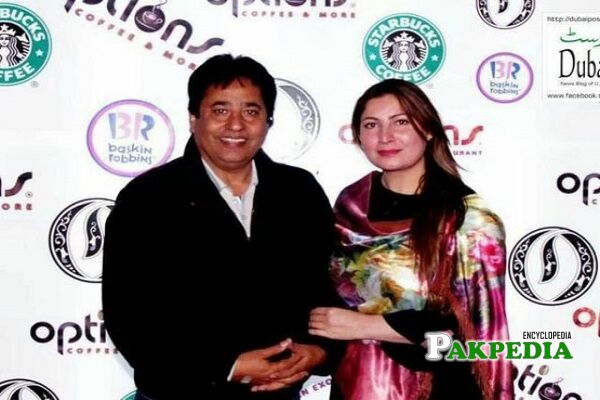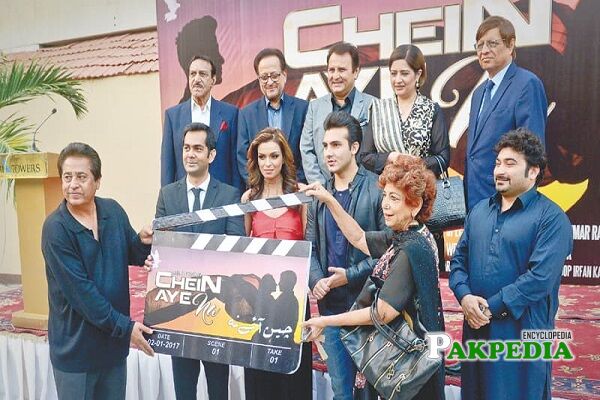 Syed Noor Biography
Soft-spoken, determined, and skilled Syed Noor is another name for struggle. He is one of those people who remain stick to their goals without fearing any hurdle. To pursue his passion for becoming a director, he even served as a personal assistant to a renowned Lollywood director. He then revived Urdu and Punjabi cinema by giving mega-hit films. He introduced new and talented artists to the film industry and imparted his knowledge of filmmaking to youth to serve and raise the status of Pakistani cinema. His services, determination, and talent earned him ten National laurels and also made him the recipient of Sitara E Imtiaz.
Noor date of Birth
He was born as Syed Ghulam Mohiuddin Noor on 21st February 1950 in Punjab's city Lahore. Currently, Noor is living in the same city.
Education of Noor
From Lahore's Dayal Singh College, he did graduation in journalism.  
Syed Noor Family
In 1984 he married eminent poet, writer, and journalist Rukhsana. Being a journalist, she used to teach in different universities and also ran her production house. She wrote many scripts and songs for films directed by her husband, including the film 'Chooriyaan,' 'Dakoo Rani,' and 'Sargam.' Noor has three daughters from Rukhsana. She made many efforts to revive the Pakistani film industry. 
In 2005 Noor tied the knot for the 2nd time with gorgeous and talented actress Saima, whom he used to cast in her most of the films. Rukhsana, on her husband's second marriage, decided to live in a separate house instead of divorce. After fighting with cancer for 15 years, Rukhsana left this mortal world in 2017. In 2018 rumors of Saima and Noor separation spread on social media, but the couple released a video on social networks in which they denied these fake news and told people that they are living a blissful life together.  
Showbiz Career
Initial Career
He entered into the showbiz industry as a personal assistant of Lollywood's director Syed Suleman and assisted him in making of 18 movies. This experience helped him to write 1st screenplay in 1976 for the movie 'Society Girl.' Fortunately, his first experience turned into a successful outcome. This success made him a talented writer of the Pakistani film industry, and he got opportunities to work with eminent directors of his era.
Writing Career from 1976-1992
He penned down scripts of around 250 films between 1976-1992. He wrote his scripts in Punjabi and Urdu both dialects. He also got offers for acting, but he didn't accept these offers because his dream was to become a director. To gain experience in direction, he assisted Syed Suleman for five years.
Direction Debut
In 1993 he directed his 1st film 'Qasam,' which turned a blockbuster on box office. That era was the peak time of Punjabi movies, and Noor made Urdu films with the intention of re-establish Urdu cinematography. His 2nd and 3rd films 'Jeevaa' and 'Sargam' respectively revealed his intentions. With the death of the legendary Punjabi film actor, the Sultan Rahi era of Punjabi films suffered a downfall. 
At that time, Noor decided to make Punjabi movies and directed his 1st Punjabi film 'Chooriyaan,' which turned out a mega-hit and is still remembered by viewers. The success of 'Chooriyaan' led him to direct another Punjabi film 'Majaajan, which broadcasted in the cinema for a longer than 'Chooriyaan.'
As a Teacher of Filmmaking
After having command on filmmaking, he decided to teach this art to his youth. To fulfill this aim, he made a studio with the name 'Paragon Studios' and an academy with the name 'Paragon Academy of Performing Arts.' He collaborated with Punjab University's Department of Mass Communications and started teaching film as part of the curriculum. With the advent of multiplex cinemas in Pakistan, the film turned digitized, which provided newcomers with superb chances for innovative projects and material.
Syed Noor Movies
Qasam
Jeevaa
Sargham
Chor Machaaye Shor
Hawaein
Ghongat
Raaju Bn Gaya Gentleman
Uqaabon Kaa Nashemann
Sangum
Dewanay Tery Payar Ke
Muhaafiz
Zaiwar
Zor
Dewarain
Dupata Jal Rahaa Hei
Chooriyaan
Daaku Ranii
Angaaray
Bilii
Mehndi Walaay Haath
Laakhon Mein Aik
Betii
Dil Kanch Daa Khadoona
Daaket
Chooriyaan Nahein Hathkariyaan
Uf Ye Biviyaan
Sapnaay Apne Apne
Baaghi
Khudaa Qasam
Sholaay
Be Reham Daaku
Budhaa Gujar
Larkii Punjaaban
Hum Aik Hein
Majaajan
Jhomar
Wohtii Ley Key Jaani Ae
Aik Aur Ghaazi
Jugnii
Daanay Pey Danaa
Shareeka
Sanam
Chain Ayee Naa
Social Media Handles
His social media accounts include