Syed Nadeem Raza Sarwar, aka Nadeem Sarwar, is an excellent Noha, Naat, and Manqabat reciter of the Indian subcontinent. So far, he has released countless albums that have been liked all over the world. He rose to fame very quickly, and first, Anis Paharsari, Rehan Azmi, gave him their best Nohas. Many years later, the time came when Nadeem parted ways with Gulzar Haideri, and he started reciting Nohas alone. He has recited in different dialects, including Sariki, Pushto, Urdu, Punjabi, French, English, Arabic, and Pourbi. This article has all the information about him, including Syed Nadeem Raza Sarwar Biography.
| Title | Description |
| --- | --- |
| Personal | |
| Name: | Syed Nadeem Raza Sarwar |
| In Urdu: | سید ندیم رضا سرور |
| Famous As: | Noha Reciter |
| Nationality: | Pakistani |
| Residence: | Moved to Australia from Karachi |
| Education: | mechanical engineering, commercial designing, fine art, as well as interior designing. |
| Religion: | Islam |
| Profession: | Noha Recitation |
| Height: | 5 ft 7 inches |
| Website: | http://safeer-e-aza.com/ |
| Awards : | Life time achievement award by British house of Common |
| Born | |
| Date: | 25 October 1970 |
| Place: | Karachi, Sindh,Pakistan |
| Family | |
| Ethnicity: | Rizvi syed |
| Children: | Two sons, 1 daughter |
| Parents: | Syed israr hussain rizvi (late) and Sayeda Narjis rizvi(late |
| Siblings : | 4 Brothers and 2 sisters |
| Career | |
| Occupation(s): | Noha recitation |
| Genres: | Nauhas and manqabats |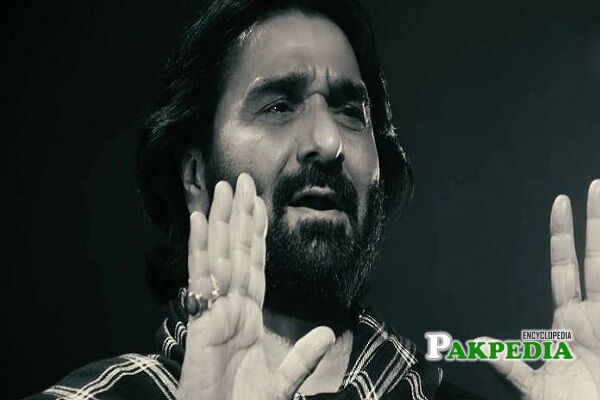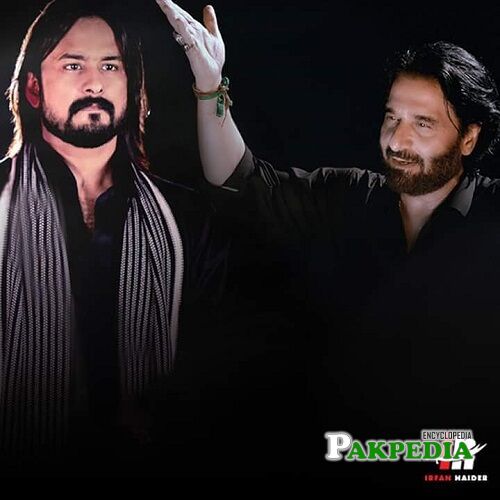 Syed Nadeem Raza Sarwar Biography
Nadeem Raza Sarwar has completed 40 years in lamentation, but the effectiveness of Nohas and passion for their recitation has increased with time. The unique thing about his Noha recitation is that not only Shiites of the subcontinent but Sunnis also like his Nohas. In every era, he has used modern means to compile a video of Nohas as per the media industry requirements. That is why, along with the words, in-depth voice video also attracts. He always asked his father to pray the same prayer that the pain and depth in my voice would be better as much as possible, Maybe this is the reason even if his throat gets sore after performing at many places throughout the day, the voice remains the same. His audience is not people of one sect, but Husseini from all over the world.  Because of his services in Noha Khuwani, he is the recipient of the 'Lifetime Achievement Award.'
Nadeem Sarwar Age
He was born on 25th October 1970 in Karachi. After facing some security threats, he left Karachi and settled in Australia.
Education of Sarwar
He is a man with multiple educational degrees, including Commercial Designing, Mechanical Engineering, Fine Art, and Interior Designing.
Nadeem Raza Sarwar Family
He belongs to a Syed family. His parents Syed Asrar Hussain Rizvi (Late) and Nargis Khatoon hailed from Karachi. Nadeem is a father to three children. His sons  Syed Ali Shanawar Rizvi and Syed Ali Jee Rizvi are also following their father's footsteps and are making their name in Noha Khuwani. Recitation of Pyary Nabi s.a.w ki Payari Nawasi S.A brought fame to Ali Shanawar. He has 23.8K on Twitter, 65K followers Face book, and 69.1K on Instagram.
Career
Initial Career
He started Noha Khuwani at an early age of four years, and her mother performed his teacher's role. For earning a livelihood, he opened a stationery shop in front of Khan Snacks on Ancholi's Main Road. He used to sit there. The shop did not work and closed after a while.
As Noha Khuwan
He has been reading the laments written by Rehan Azmi for four decades. He and Rehan Azmi have been together since 1986, and they are still together. In his talk, he teaches compassion, unity, and, at the same time, mentions some of the miracles that happen to him that profoundly affect the hearts of the audience. He recited unparalleled elegies not only in Urdu but also in Punjabi, Persian, and Pashto. He conveyed the love of Imam Aali Maqam to the mourners of every sect, class, language, and region, including his children.
Azadi Song
To demonstrate his love and affection for Pakistan, he and his sons sang a song titled 'Azad Pakistan.' It was a tribute to Pakistan. The song got viral on social media, and it was also a YouTube success. It was declared as the top Azadi single of 2017.
List of Famous Kalams
Janum Ya Hussain
Mashallah Karbala
Azadar E Hussain
Jahan Hussain (A.S)
Ya Ali Ya Hussain
Badshah Hussain
Alam Abbas Ka
Mujhe Paidal Chalna
Ya Fatima Zehra
Shah Dast Hussain
Payaray Nabi (P.B.U.H), Payari Nawasi
Salaam Nana Kay Rozay
Qafila Aik Le Ja Zainab
Ye Chaand Taaray
Karbala Ley Chal Mujhe
Bismillah Noor E Khuda
Chalay Ao Aye Zawaro
Hmare Hain Ya Hussain
Zindabaad Ya Hussain
Na Ro Zainab Na Ro
Matam E Shabir
Khte Th Zainab
Baba Haider
Koofay Aur Sham Ka Manzir
Lashkar Ka Alamdaar
Social Media Handles
His social media accounts include
https://www.instagram.com/snadeemsarwar/
https://twitter.com/nadeemsarwar786