Syed Imran Ali Shah is a Pakistani politician and is member of Sindh's Provincial Assembly member since August 2018. He belongs to an educated and distinguished family. This article has all the details about him, including Syed Imran Ali Shah Biography.
| Title | Description |
| --- | --- |
| Personal | |
| Name: | Syed Imran Ali Shah |
| In Urdu: | سید عمران علی شاہ |
| Nationality: | Pakistani |
| Residence: | Karachi |
| Religion: | Islam |
| Profession: | Politician |
| Family | |
| Ethnicity: | Syed |
| Parents: | Dr Mohammad Ali Shah |
| Siblings : | Junaid Shah |
| Career | |
| Political Party: | Pakistan Tehreek-e-Insaf |
| Serve As: | Member of Provincial Assembly |
| Time Period : | 2018 – present |
| Member of the provincial Assembly | |
| Constituency: | P.s 129 (Karachi Central-VII) |

Syed Imran Ali Shah Biography
He is a controversial politician who became part of News media and social media upon his act of assaulting a citizen in Karachi. Hefty fines were imposed on him for thrashing the citizen. Very next day of that incident, her stepmother accused her of torturing and property stealing. Upon these allegations, his party membership was cancelled.
Imran Ali Shah Family
His father, Dr Muhammad Ali, and her stepmother Dr Rehana Sha both are doctors by profession. Dr Rehana holds the status of Pakistan's 1st Orthopedic Surgeon.
Career
Political Career
He contested for the Sindh's Provincial Assembly seat as PTI's candidate from 'Constituency PS-129 Karachi in Pakistan General Election 2018.
Controversies
The controversy of Thrashing Citizen
On 14 August 2018, he became part of the news on physically assaulting a Karachi citizen near city's National Stadium. The video of this assaulting became viral and made people angry. Social media users started criticizing his act. His party then issued a show-cause letter to him.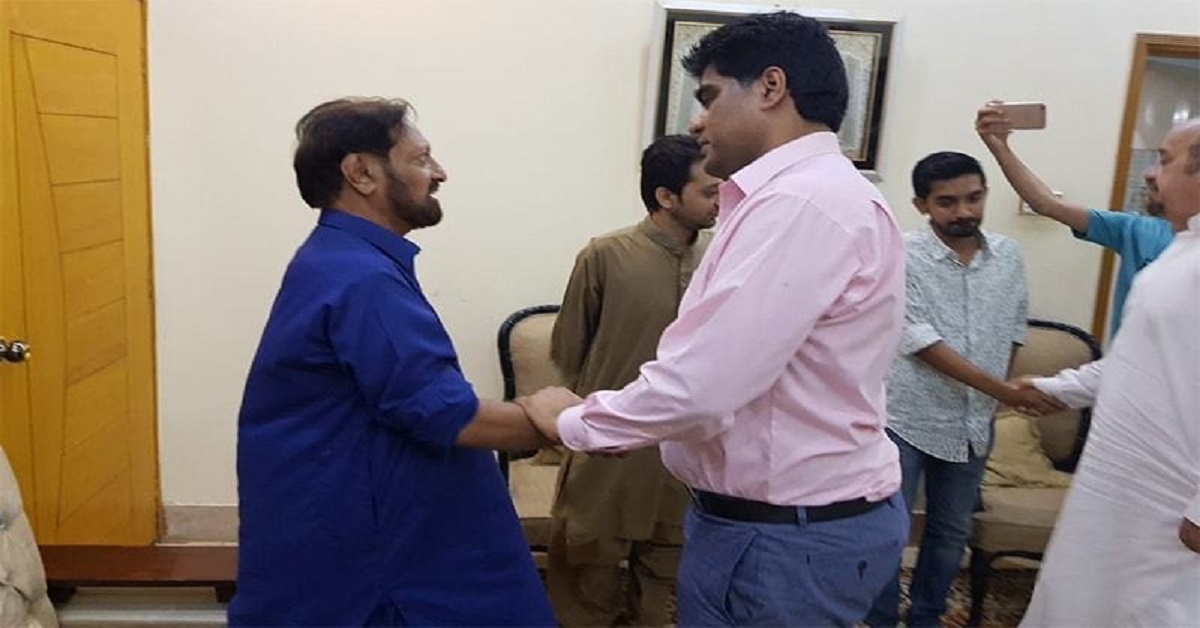 The controversy of Torturing Step Mother
His stepmother accused him of torturing her and expressed her feelings of being insecure after his membership of Provincial Assembly. She also blamed him of property stealing. On 16 August PTI terminated his party membership.
Legal Notice and Punishments
On 18 August 2018, CJP Mian Saqib took notice of the incident of physical assault by Shah, and on 20 August he submitted apology letter to SC (Supreme Court) and stated that he attacked the native in self-defence.
On 25 August 2018, Disciplinary Committee of Karachi imposed Rs. 0.5 million fine on Shah and asked him to submit this fine in 'Edhi Homes Orphanage Centers,' and provide free treatment to twenty orthopaedic patients suggested by Edhi Trust.
On 1st September CJP Mian Saqib directed him to deposit Three million rupees in the dams fund account as a punishment.
Social Media Handles
His social media accounts include
https://twitter.com/dr_imranshah